Alex Dudok de Wit speaks with Flee's animation director Kenneth Ladekjær and art director Jess Nicholls about maintaining authenticity, animating for the documentary medium and what makes Flee so powerful.

Flee is a searingly intimate portrait of a person who exists yet, in another sense, doesn't. Jonas Poher Rasmussen's documentary centres on his friend Amin, who fled war-torn Afghanistan in the early 1990s and now lives in Denmark. The film tells the story of his journey, with all its traumas and triumphs.
But the Amin we see is twice removed from reality. He is an alias: the director's friend wished to stay anonymous, so his name and appearance were changed. More obviously, he is an animated representation of that alias. Poher Rasmussen initially conceived Flee as a radio production, then a short film, combining live-action and animation, before finally settling on creating it as an animated feature. The medium, it seems, offered the best way to tell Amin's story vividly while maintaining his anonymity.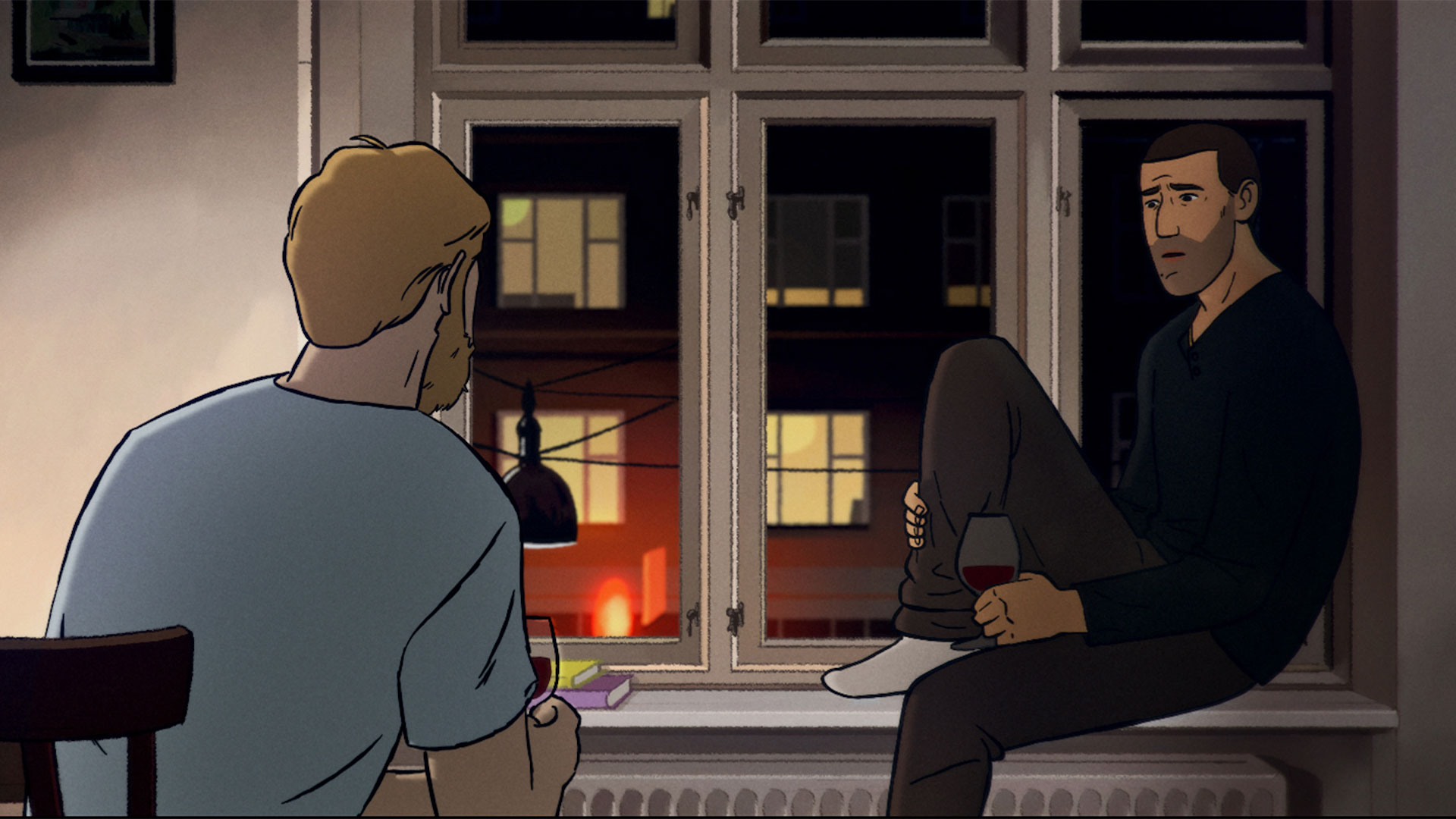 The avatar called Amin serves several purposes. He is a vessel for the real man's voice, which we hear in the film, but he is also a disguise. And as an animated character, he is not a person so much as an idea of a person, whose looks and movements are determined by artists; we relate to him differently than we would to a human on the screen, and this is part of how Flee works its magic.
One of the narrative threads picks up in the present day, as Poher Rasmussen interviews Amin about his history and observes his domestic life with his boyfriend Kasper. The director shot all this on camera and the soundtrack is preserved when these scenes are recreated in the film. Amin's real voice also narrates flashback sequences that depict his past. The use of documentary sound instantly sets the tone: we couldn't be further from the broad voice-acting heard in so many animated films. When bringing Amin to life visually the team had Poher Rasmussen's footage of the man to refer to, but they were guided, above all, by how he sounded. 'I think the main access to authenticity is Amin's voice, because there's so much empathy and emotion there,' says animation director Kenneth Ladekjær, who also co-designed the characters. 'Subtle' was a watchword for the team: it was crucial that the way Amin looked and moved supported the way he spoke.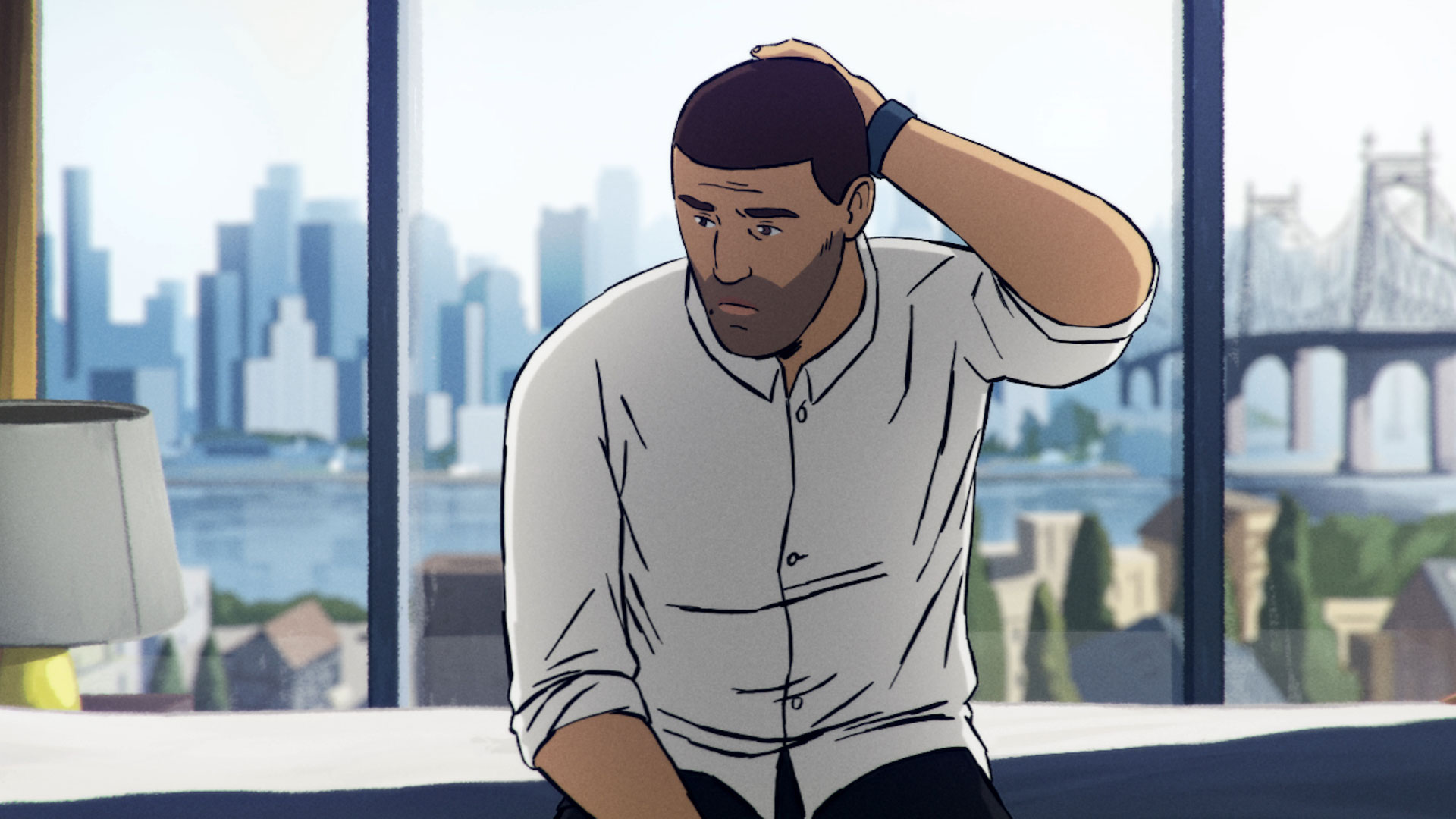 Flee is available to Stream on Curzon Home Cinema
Watch Now
Before characters are animated, they have to be designed. Here, Ladekjær and fellow character designer Mikkel Sommer faced several tasks. Amin had to look Afghan, but not too much like the real Amin. The characters' proportions had to be fairly realistic to suit the film's tone (they were initially more cartoonish at the concept stage, but were soon revised) and the designs had to be simple enough to animate easily, but complex enough to convey individual personalities. They had to be harmonised across the narrative's different time periods, such that young and old Amin were plausibly the same person. Finally – and this point is often overlooked when discussing animation – the characters had to look appealing: after all, we're watching them for 90 minutes. And it worked; Flee is an understated triumph of character design. 
The film also makes use of limited animation, meaning there are relatively few original frames per second. This approach is common in lower-budget animation, such as classic American TV series or most anime. The resulting jerky movement is a kind of stylisation. Ladekjær recognises this: 'We could have made some computer-generated in-betweens [intermediate drawings that connect the main keyframes] to keep the movements feeling smooth and soft, but it would have felt like a filter, like it's not a human interpretation of the movement, and it wouldn't feel as expressive.'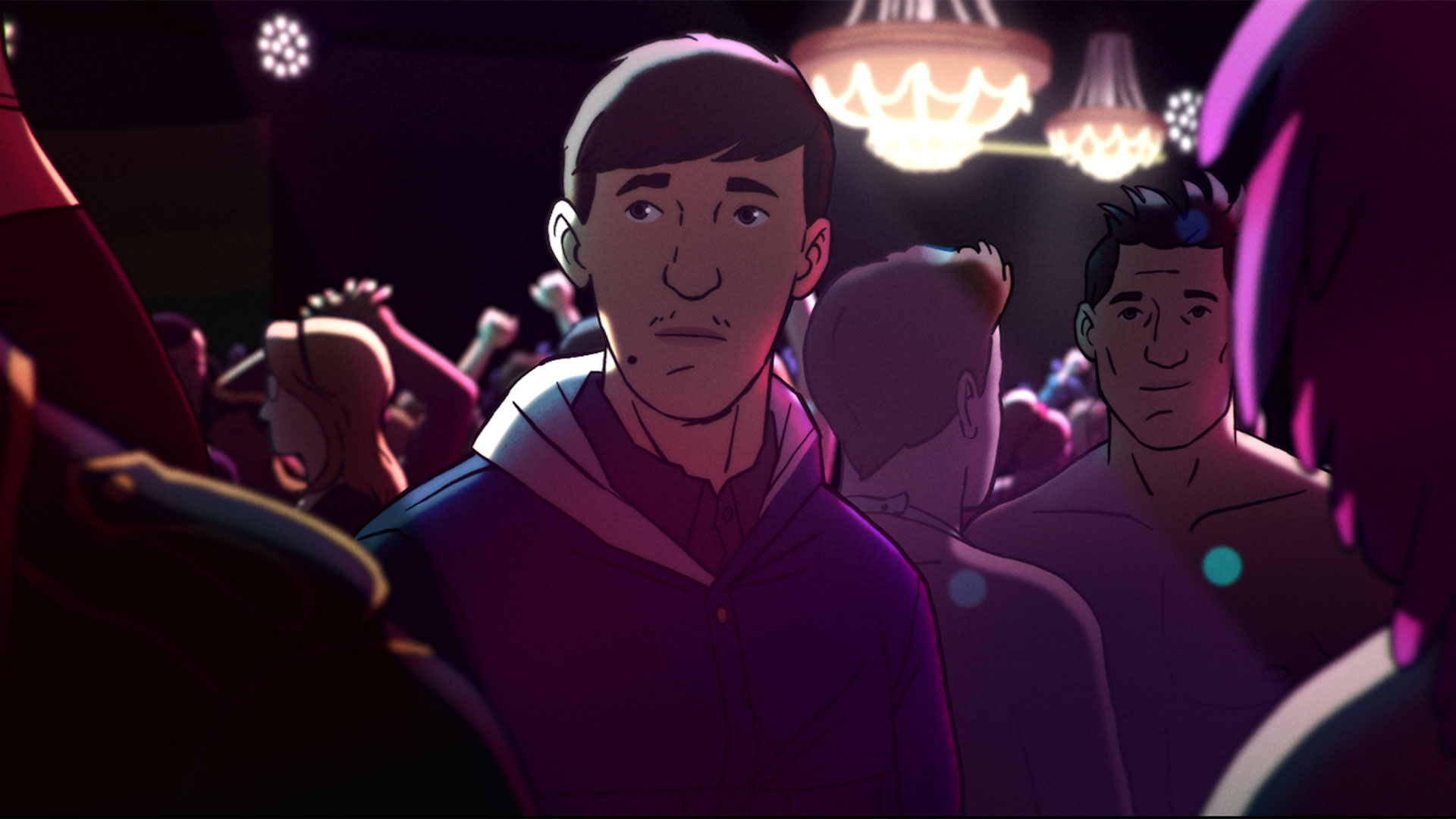 However, in other ways, the animators took a strikingly naturalistic approach. The characters sometimes perform small, mundane gestures common in everyday life but rarely captured in animation. At one point, Amin tastes a soup on the boil, his free hand hovering under the spoon to catch any drips; behaviour like this is familiar to us all, and so makes Amin more relatable. They decided to keep his expression somewhat blank most of the time, inviting the audience to interpret and relate to what he's going through in the moment. 'It's like an everyman thing,' says art director Jess Nicholls, 'especially because Amin doesn't really have a super-strong accent that leans any one way, and his voice is really clear.' Ladekjær adds, 'One of the pitfalls in animation is overacting. For example, if a character is critical, the eyebrows are raised and then stay there, descending into caricature.' Flee avoids this completely. Eyes do not widen in horror; arms do not flail around with excitement. For Amin, 'we decided to have a pretty blank expression most of the time, and have what's around it be more of what invites you as an audience to interpret.'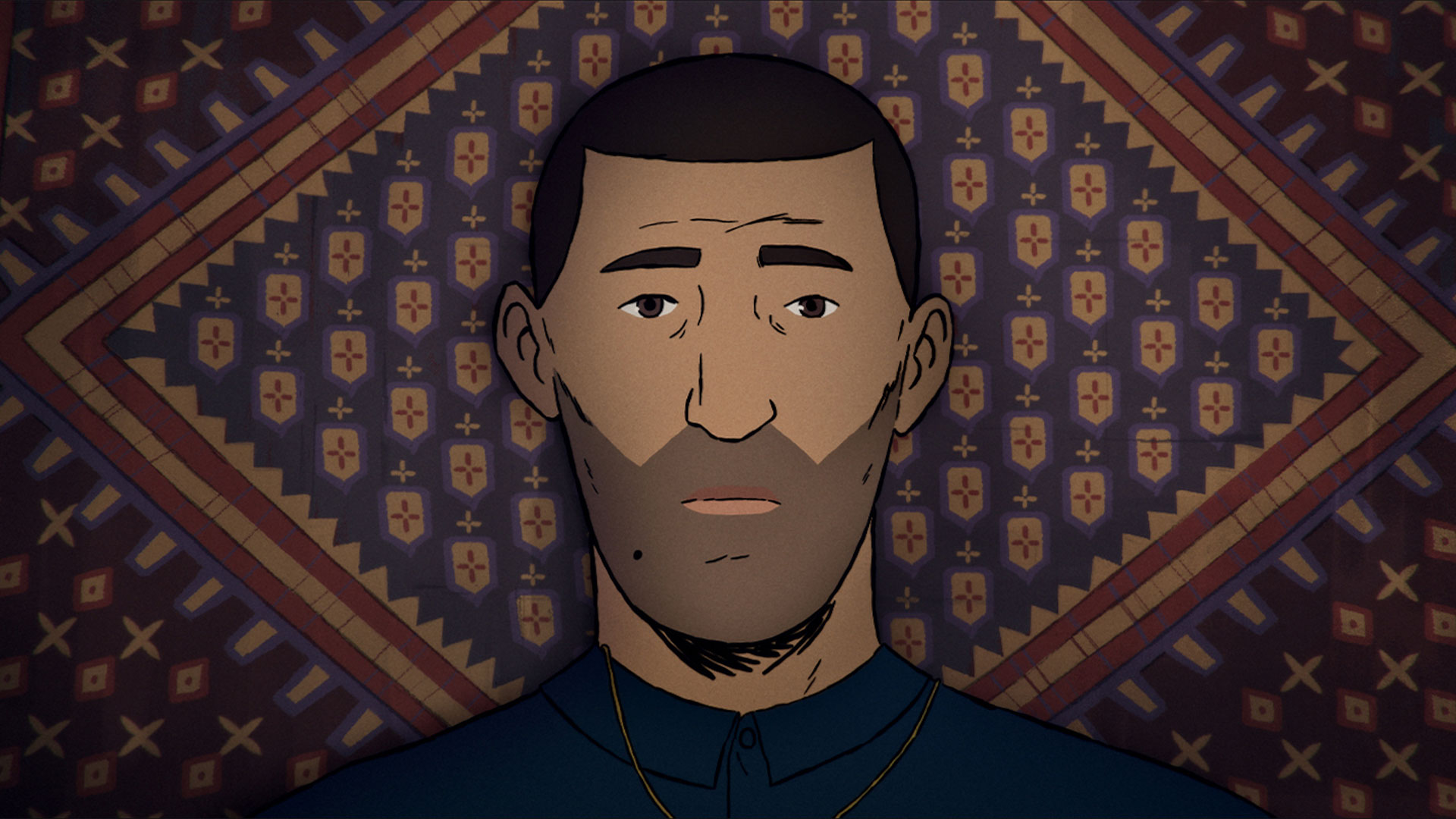 However naturalistic Flee may sometimes feel, its characters are still drawings, simplified and aestheticised where necessary. Mediated in this way, their experiences may be easier to witness than they would be in documentary footage or even a live-action dramatisation; the use of animation provides a buffer between the viewer and Amin's harrowing experiences. 'We're exposed to so many of these kinds of stories all the time in the news and the media,' says Poher Rasmussen, 'and I think it's hard to relate to a human face that's suffering. People block things out.' Many other films have similarly used animation to present grim events in a more tolerable way: the death of a small girl in Isao Takahata's Grave of the Fireflies, say, or the stagnation of a Palestinian refugee camp in Mats Grorud's The Tower.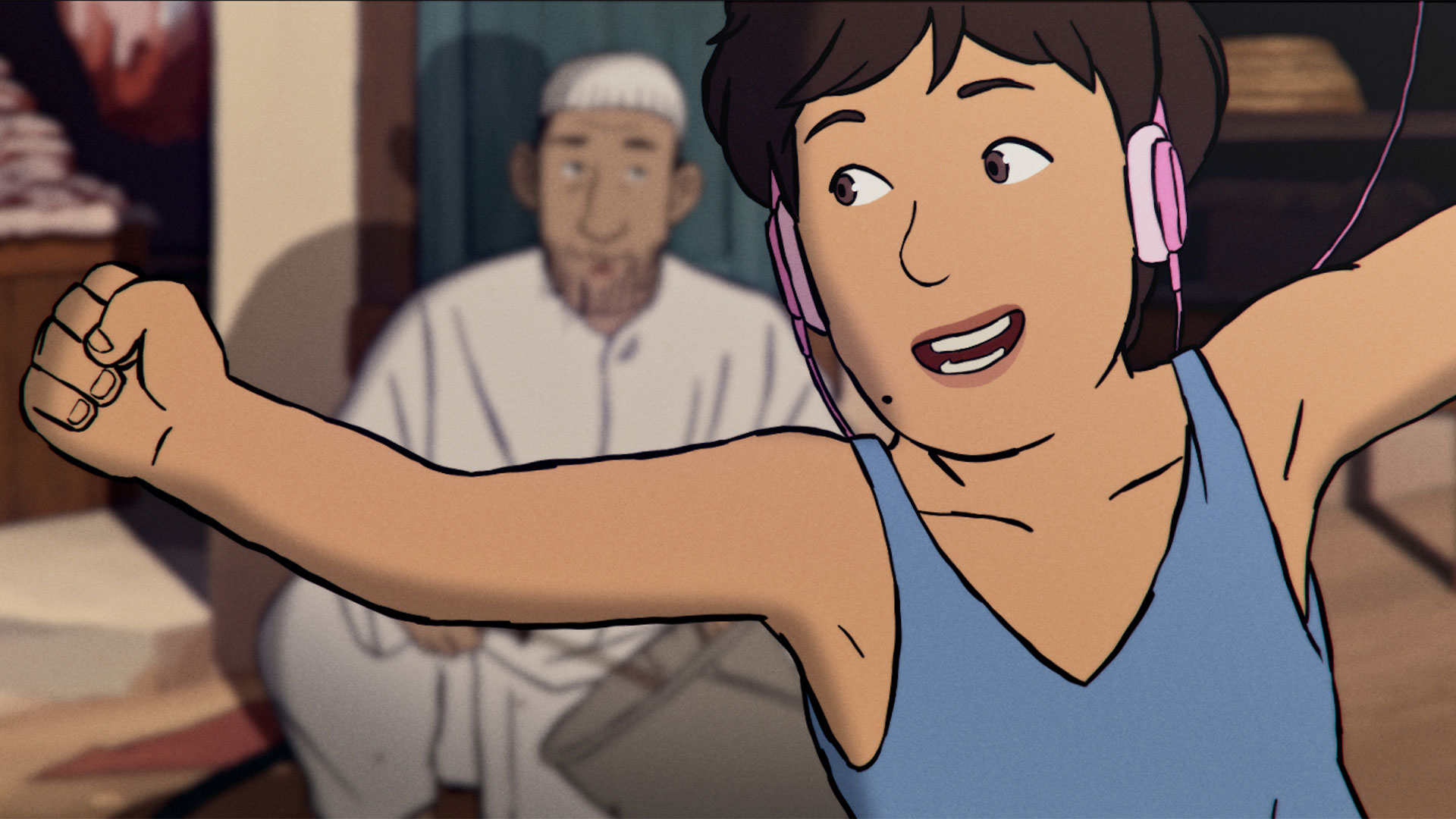 One can claim that characters tend to be more universally relatable in animation than live-action. Comics artist and theorist Scott McCloud has argued that we identify easily with cartoon faces because they approximate our rather abstract notion of our own face, which we look at less than other people's faces. This would suggest that relatively simple designs like those in Flee are especially potent. But there is a limit to this logic. At times, Flee turns even less representational. When Amin is describing events he did not witness or barely remembers, the art direction segues to a monochrome charcoal realm populated by mere outlines of people. This style serves a specific purpose, deftly conveying the fragmentation of traumatic memory.
When he was still developing Flee as a hybrid short, Poher Rasmussen thought about rendering all animated scenes in this way. But as the project evolved, he reconsidered. 'Since the whole film needed to be animated, Jonas felt that it would miss a tangible person to look at,' says Ladekjær. 'If everything were too abstract, it would be hard to stay focused through the whole film.' The main design style that the film ended up using 'gives people more access to Amin as a person, because you can read his face – you can read his actions and his movements.' In other words, simplification can only be pushed so far before it starts to undermine the story.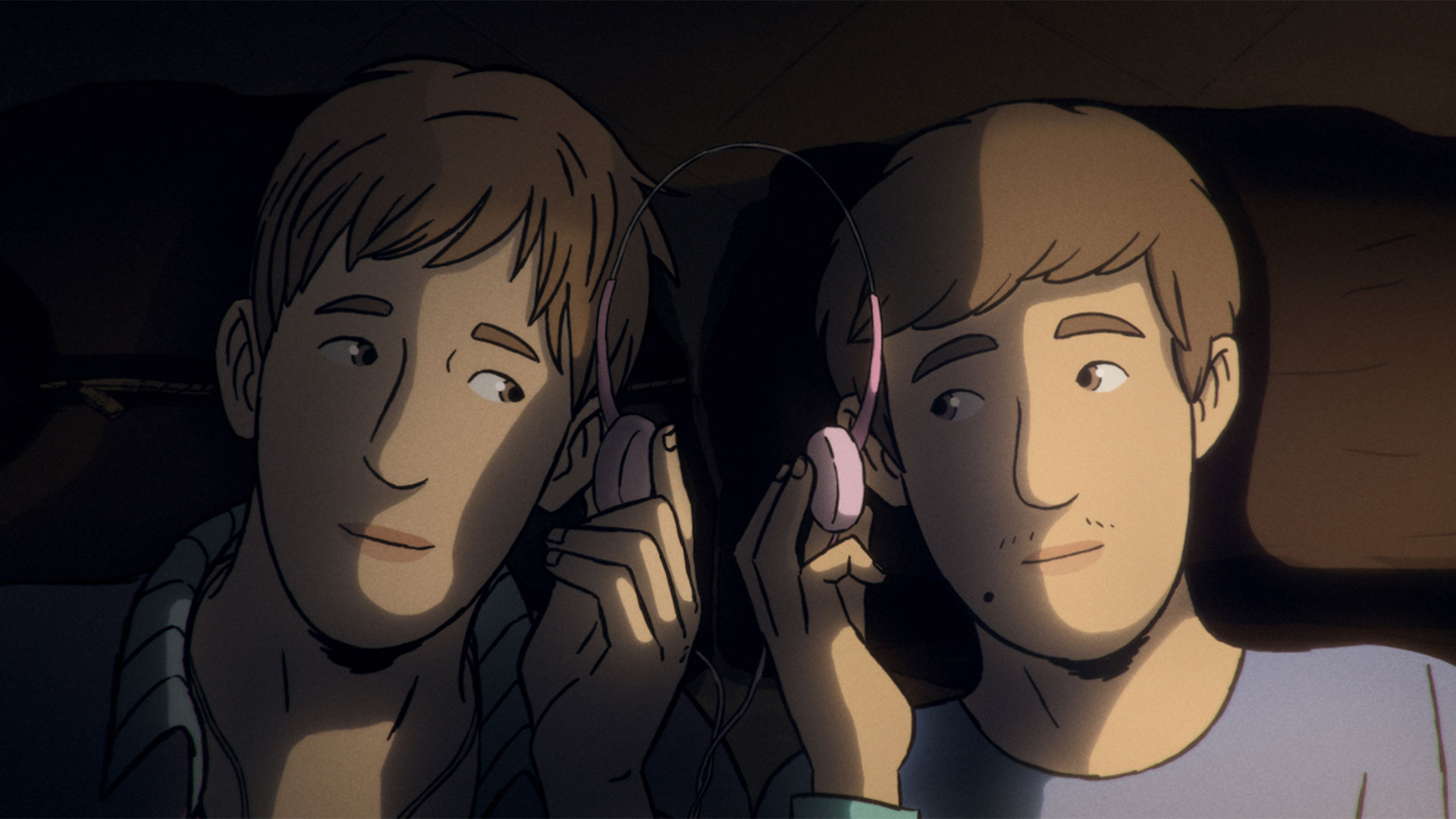 An animated character's every gesture, every physical feature, results from a deliberate decision. At every point, the artists must decide how to balance detail and abstraction, naturalism and stylisation. At first glance, Flee may seem more straightforward visually than the elaborate productions that come out of Hollywood, but Amin is a complex protagonist, and he and his story posed unusual challenges. The crew rose to them with unassuming skill, creating a deeply affecting, profound film.

Flee is out now in cinemas and on Curzon Home Cinema
Adapted illustration by Gabby Kere.