The Academy Award nominee Fire of Love is a stylised, magical-realist documentary about the daring husband-and-wife French scientists Katia and Maurice Krafft, who dedicated their lives to the study of volcanoes and shot their close encounters with them. Powered by Miranda July's breathy voiceover, the footage is awesome in the truest sense of the word, showing the duo inches from eruptions of treacle-thick lava, marvelling at its destructive beauty. Here, the film's director Sara Dosa explains how she worked with the archive footage, created an otherworldly tone and borrowed from the French New Wave.       

YASMIN OMAR: WHY DID YOU WANT TO TELL KATIA AND MAURICE'S STORY?
SARA DOSA: I was very inspired by the way they lived. Their footage, of course, is absolutely spectacular, but it was the nature of their personal relationship that was particularly moving. They got so close to erupting volcanoes that they could die at any minute, so from a very early age they had to reconcile with that. I think that dictated how they chose to live. In one of his books Maurice wrote, 'For me, Katia and volcanoes, it is a love story.' It's very rare to see a documentary that's a love story and, guided by that line, we wanted to make a love-triangle film. 
YO: WHERE DID YOU START WITH THE ARCHIVE FOOTAGE? 
SD: We worked with a French archival house that scanned the 16mm footage Katia and Maurice shot, and sent us 20 hours at a time during lockdown in July 2020. Within these tranches of footage, the reels were labelled with a place and a date, but there was no synced sound and few context clues for what we were watching. We had to do a lot of research to interpret it. There's so much left unsaid, so much that was unknown, and being guided by the unknown became a really important theme for us when making this film. It resonated with Katia and Maurice's own enquiry; they would always talk about how volcanoes were beyond human understanding. What started out as a challenge ended up as the cinematic grammar of the film.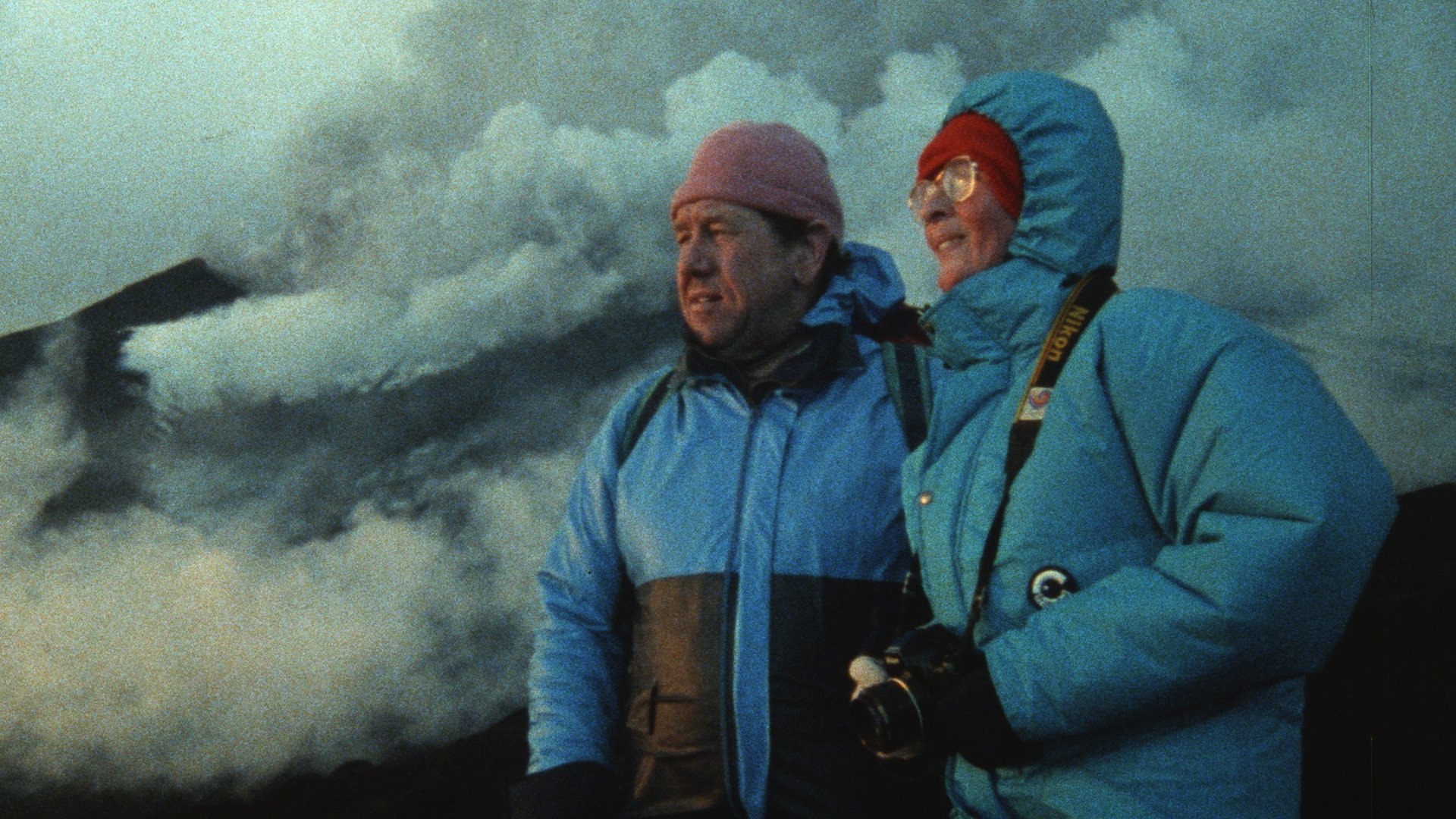 YO: THE FILM FEELS VERY DREAMY AND POETIC. WHAT TONE WERE YOU AIMING TO CREATE?
SD: We wanted the film to be scientifically truthful, but also feel like a myth. We were very inspired by the French New Wave – which formed the cultural backdrop when Katia and Maurice were growing up in the Sixties – and its sense of play really shows up in their work. For example, in their cinematography, there are so many fun snap zooms and pans that reflected the aesthetics at that time. Their first-person writing is quite hyperbolic and bombastic, which reminded me of Truffaut's narration. And, perhaps first and foremost, French New Wave films have love triangles in them.
YO: KATIA AND MAURICE HAVE BEEN COMPARED TO WES ANDERSON CHARACTERS. DO YOU AGREE WITH THIS?
SD: I definitely see the comparison – Katia and Maurice were so charming and quirky. It wasn't necessarily an intentional thing, but it's certainly a high compliment to have people finding similarities between them and Wes Anderson's characters. The red toques they wear are like the ones in The Life Aquatic. It's funny, we didn't actually watch it when we were making our film, but we get a lot of jokes that Fire of Love is The Life Volcanic!
CHECK OUT OUR AWARDS SEASON COLLECTION ON CURZON HOME CINEMA