In Gagarine, filmmakers Fanny Liatard and Jérémy Trouilh challenge conventional representations of life in Paris' banlieue, transforming it into an otherworldly space of their protagonist's imagination.

Urban spaces have always transitioned, always evolved; communities moving in and out and giving their own stamp on the place that becomes their home. But recently, cinema has asked more pressing questions about the forces at play in the way these spaces change. Who is being moved and who benefits from it? 
The Notting Hill of Steve McQueen's Mangrove or Lovers Rock (part of the filmmaker's Small Axe series) is a stark contrast to the one that exists today, or even to the setting of Richard Curtis's eponymous – and saccharine – 1999 romantic comedy. What happened to the community that was formed in the years that McQueen's dramas are set, then later dismissed as troublesome slum inhabitants and not afforded the full humanity given to the affluent residents that would take their place? The recent Candyman sequel examined urban displacement with all the extremity horror cinema affords, portraying the gentrification of Chicago's Cabrini-Green as an act of violence.
France's notorious urban planning makes for a fascinating setting for these questions, one that has already been touched on this year by Tom McCarthy's Marseille-set thriller Stillwater and Parisian political drama Promises, with the fate of thousands in the hands of a few game-playing politicians. But no film has ever looked at the community lost by the destruction of urban spaces with the pure poetry of Fanny Liatard and Jérémy Trouilh's sublime Gagarine.
Gagarine unfolds in a social housing development in Ivry-Sur-Seine, to the south of Paris, which was named after the first Russian cosmonaut and was demolished in 2019. 16-year-old Yuri (a spellbinding debut by Alseni Bathiliy) lives with his mother in the heart of this community, where no one ever appears alone – they each shop, exercise, play, dance, complain and experience daily life as part of a larger whole. It's within this congregation that they find their strength and warmth, each person at ease and empowered by another's company. Yuri's enthusiasm for this sprawling structure is even more pronounced, his attempts to galvanise the entire block against developers or to start a Wakanda style 'Gagarin Forever' salute is largely met with bemusement on the part of fellow residents. But by framing the film from Yuri's perspective, directors Liatard and Trouilh allow us to appreciate the beauty of the brutalist architecture and the whimsy within. For Yuri, this is a place worth saving; he works tirelessly in the seemingly futile task of carrying out minor repairs, teaming up with friends Houssam (Jamil McCraven) and Diana (Lyna Khoudri) to replace lights, or fix the outdated wiring, often to the mild irritation of residents who actively want to leave. 
The magical realism of the film gradually unspools, but from the outset, it is made clear that Gagarine is determinedly unwilling to embrace pessimism. Spaces exude colour and humour; people gather against colourful backdrops, enjoying quiet contemplation as they recline against walls awash with graffiti. In the film's loveliest moments, activity is less important than the communal experience, which possesses a near-existential serenity. But these moments of gathering and togetherness – including a rhapsodic eclipse viewing staged by Yuri – few recognise this place as one worth saving. Yuri may recognise Gagarine's irreplaceable value, but the inhabitants meet his enthusiasm with retorts such as 'they should pull this shithole down'. The atmosphere of magic layered within the film's vision of this world notwithstanding, there is no sentimentalisation of poverty, or ignoring of the asbestos lining the walls. Liatard and Trouilh succeed in making Yuri's world wondrous without making it twee.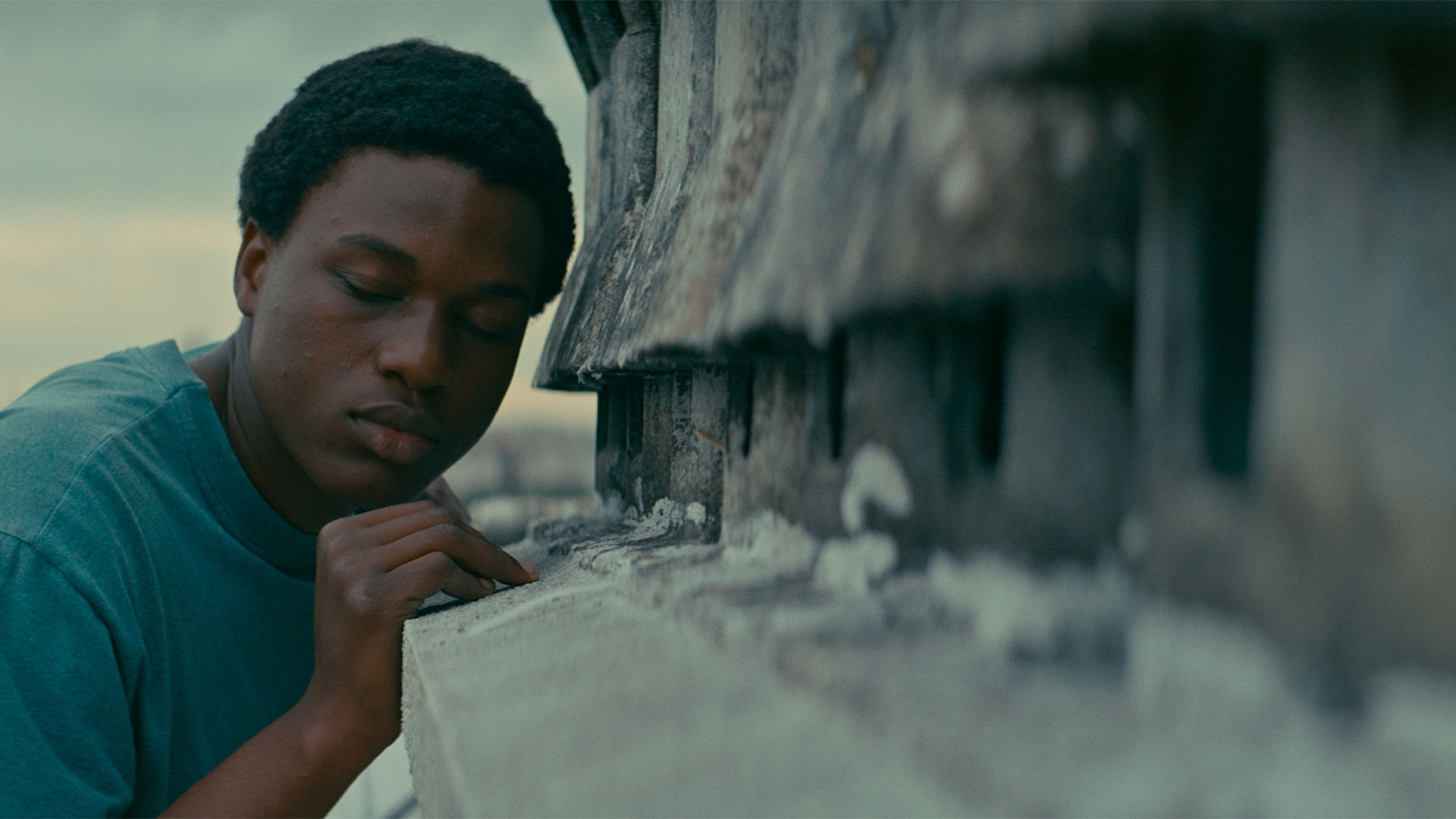 As it progresses, Gagarine draws a parallel between the universe of this urban sprawl and the actual universe. Both the development and the protagonist are named after Yuri Gagarin, who in 1961 became the first human to orbit the Earth. The acknowledgement of the wider universe creates a fascinating intergalactic reinterpretation of this overlooked community space, but also highlights how all life on our planet is dwarfed by the vastness of the night sky.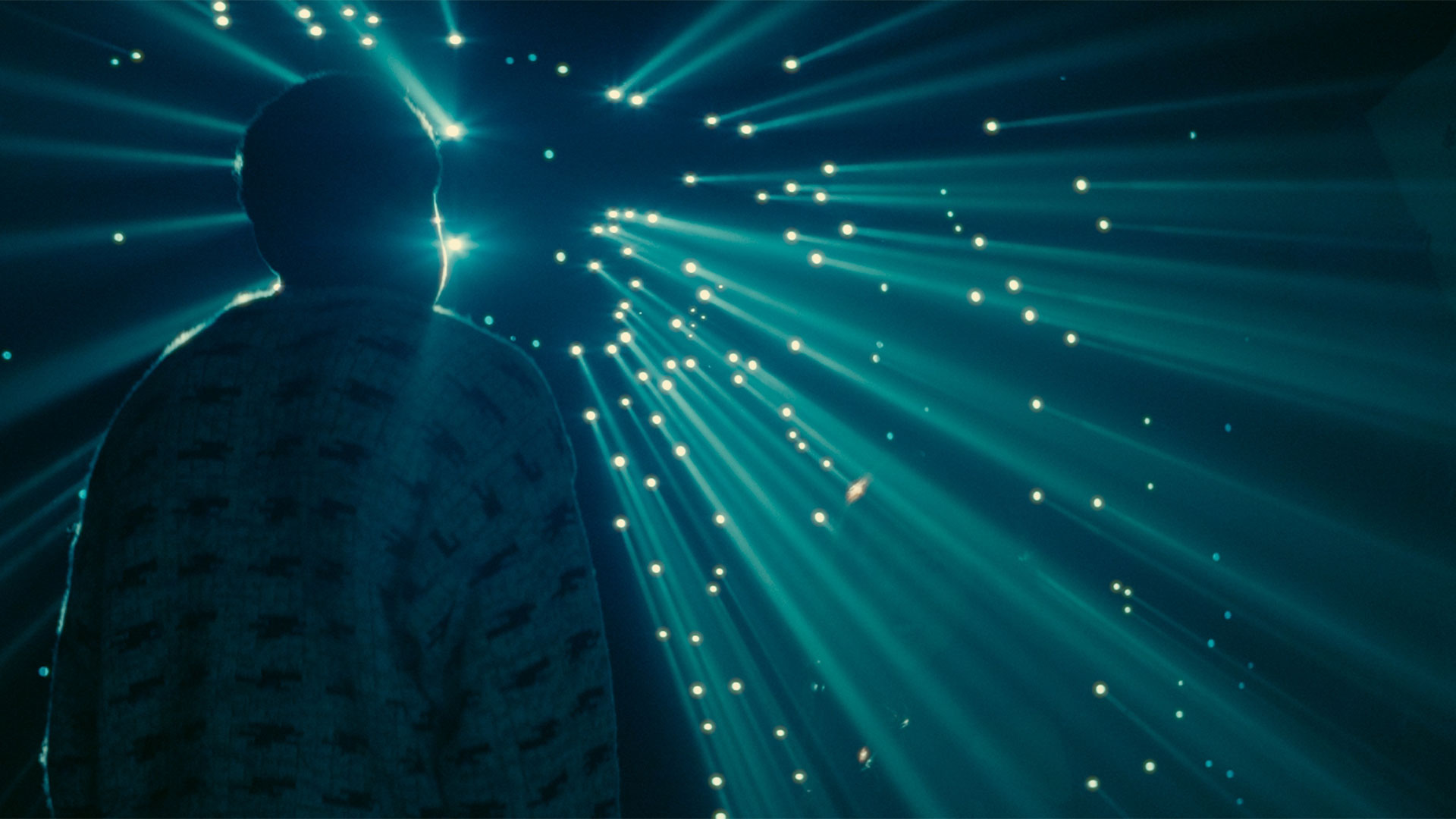 Yuri's life becomes one of extremes, as he ventures further into the urban space around him, while reaching more and more towards the vastness of the one overhead. The building, when emptied, becomes Yuri's own galaxy, with concrete corridors spinning – echoing the future world of Stanley Kubrick's 2001: A Space Odyssey (1968). Yuri's life in his 'celestial suburb' shifts from one populated by a diverse community to a place complete isolation, just as alone as his namesake would have been traversing the night sky. Whatever is built next will not replace what Yuri has lost, just as shopping malls and artisanal coffee outlets can't replace the Notting Hill that was lost when the West Indian community left. A community's value might not be listed in a building inspector's reports, but empty consumerism cannot fill the void of a lost community.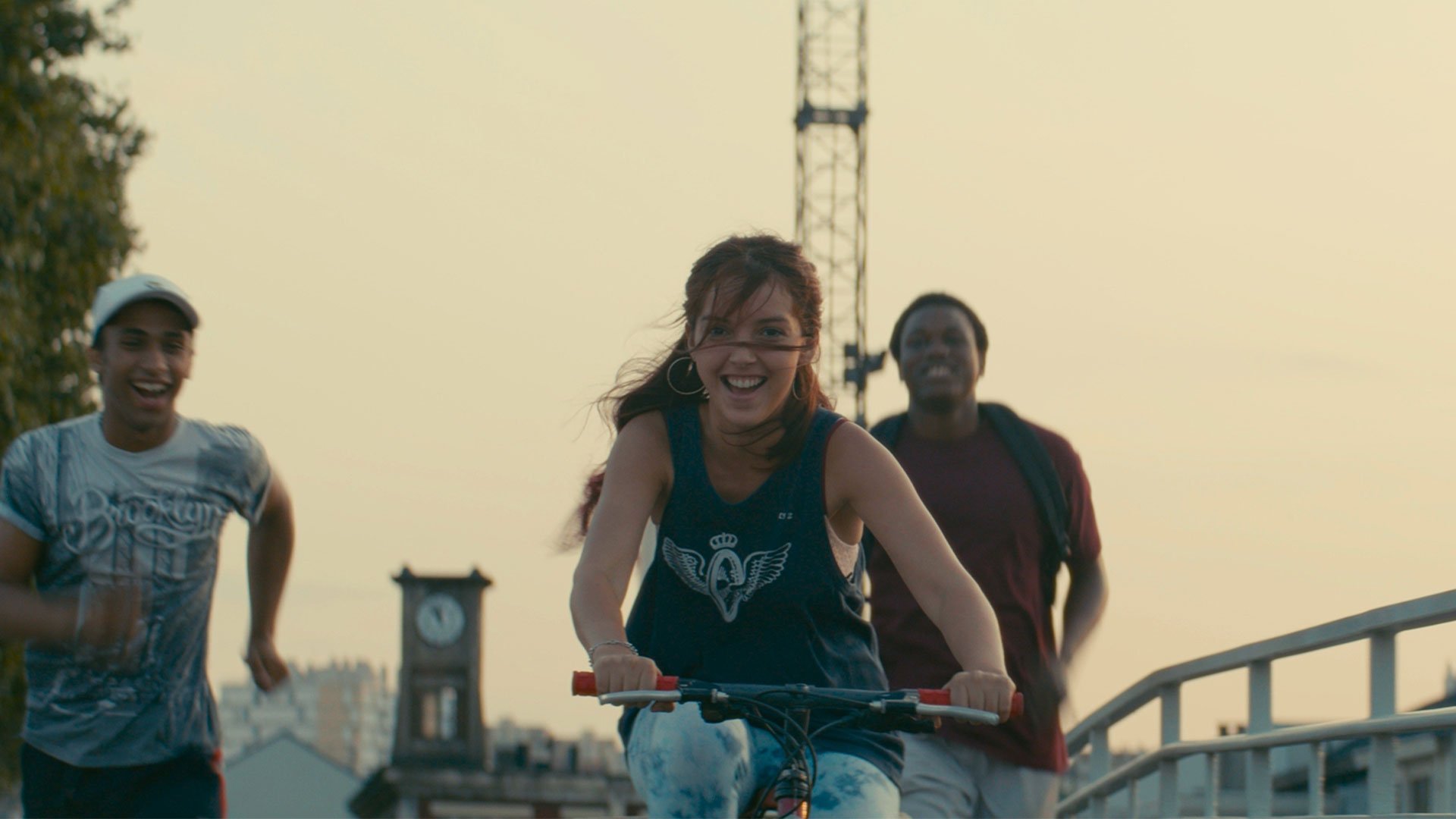 Gagarine highlights what can be lost when such communities disappear. In one scene, a well-meaning inspector presents a summary of the place: 13 floors and 365 apartments, with all its plumbing issues, dust, and insulation problems. The numbers paint a stark but incomplete picture. Yuri's Gagarine is a living breathing organism filled with beauty and wonder; a place where he, and people like him, matter. Just as Yuri Gagarin matters in the archival footage that opens the film – greeted by euphoric crowds, cheering and tossing confetti – Yuri is no less deserving of our adulation. And his home, the community he loves so much, are no less worthy of being saved.
Watch Gagarine In Cinemas or on Curzon Home Cinema Now