Emily Maskell speaks to the first-time filmmaker about shaping rounded female characters, grappling with the wounds of cultural memory and her nation's nascent film industry.

In March 1999, the small Kosovan village of Krushë e Madhe endured a massacre that left hundreds of families displaced and in mourning for years to come. Blerta Basholli's feature debut Hive depicts the human toll of this conflict, telling the story of Fahrije (Yllka Gashi), a widow left in the bruising clutches of grief as she awaits news of her husband, who went missing in the war. Faced with looming financial instability, Fahrije takes it upon herself to step into the empty spot he left as the breadwinner and sets up a business to support her father-in-law (Çun Lajçi) and children. Based on the true story of Fahrije Hoti's groundbreaking entrepreneurship, Hive centres on one woman's goal of bringing widows together to achieve financial independence within a strict patriarchal society that is hostile towards her ambitions.
'When I went to meet Fahrije I anticipated she may be tired of people interviewing her. I thought she may say she didn't want to go through explaining this again,' Basholli says. The writer-director was working on another script when she first encountered Fahrije on TV, which she quickly abandoned to dedicate herself to the widow's inspiring tale. Their first meeting, Basholli explains, 'became more about Fahrije than the story. Her character is what really impressed me'.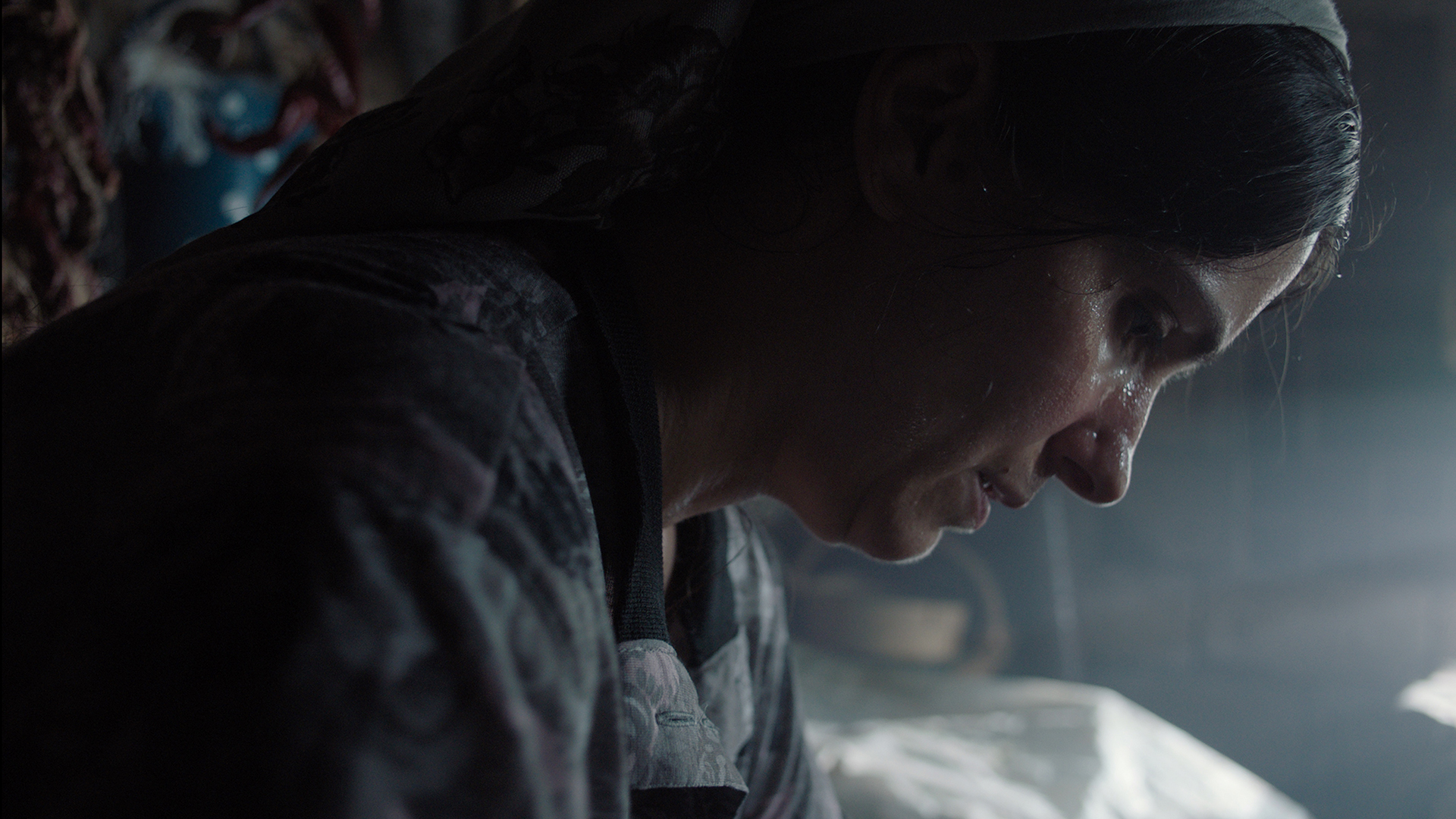 The Albanian-language film turns the camera from the men at war to the women left behind and opens with a breathtaking three-minute one-shot that introduces Fahrije unzipping body bags in the back of a truck desperately trying to locate her husband's remains. She's pulled away by guards, but doesn't shed a single tear; she stands with unimaginable stoicism. Hive foregrounds the strength of womanhood against all obstacles. It presents Fahrije as incredibly robust: she starts an ajvar (a roasted bell-pepper condiment) and honey business despite being threatened by the men of the village, and still tending to her family's aching, insurmountable grief. 'She was this strong person from the very beginning,' Basholli says. 'I want the audience to know this because she would do anything to find her husband.'
Like the film's opening scene, much of Hive plays out with the silence of unspoken feelings. This quietness, according to Basholli, is indicative of Albanian womanhood. 'I love films with a lot of dialogue, but I come from a culture where we don't talk a lot, especially about deeper emotions. 'When Fahrije was telling us her story it felt like she was talking about someone else.' How, then, can you portray that character without much dialogue? Basholli guided Gashi to a quietly powerful performance where actions speak louder than words. She is often the only figure in focus in Hive's intimate frame, which centres on Fahrije's taut lips and piercing stare. 'I like that, as a film language, you can feel things rather than explain them,' Basholli continues. Such is clear in Alex Bloom's sensory cinematography, where the sweetness of honey and the warmth of sunshine are rare treats. The handheld camera lingers on the hushed, harmonised and tactile mechanics of hand-making ajvar, which unites bereaved women in a moment of collective optimism.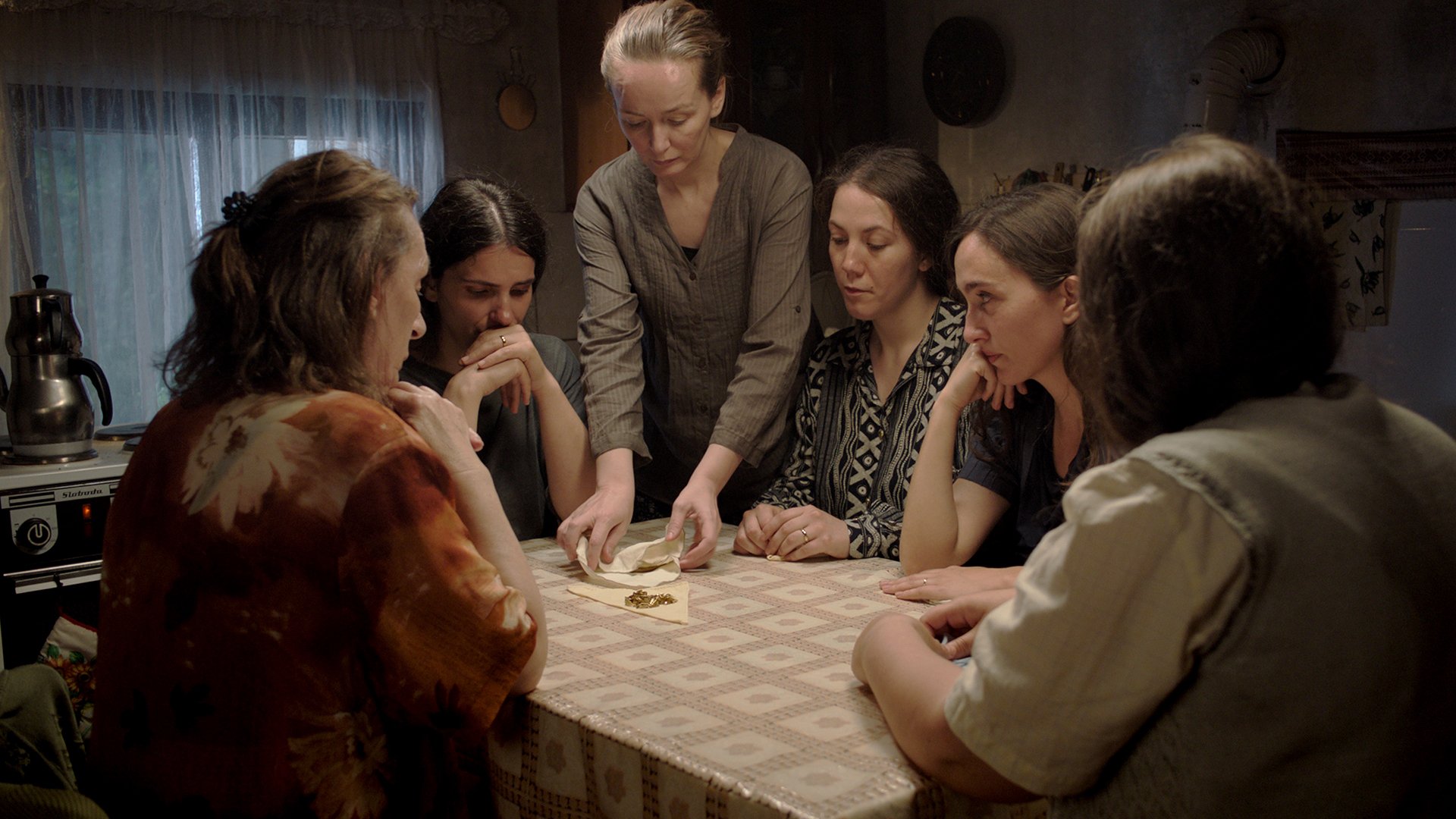 The bonds forged between women are at the heart of Hive. In particular, Basholli explores the mother-daughter relationship of Fahrije and her eldest child Zana (Kaona Sylejmani) through a contemplative scene that allows them both to pause and reconnect. In a brief instance of calm, Zana has her first period and goes straight to her mother for comfort. Here, resentment is extinguished and replaced by nurturing love. Under the tutelage of her mother, Zana is part of the next generation of women coming of age in a Kosovo, who have watched their mothers overcome adversity. One singular moment in Hive visualises bravery with the utmost empathy: while extracting honey from a beehive, Fahrije realises that a bee has managed to worm its way into her protective suit. The swarm is deafening but it takes just one sting to pierce through the shield she has fashioned for herself just like it takes one agitator to smash cabinets full of ajvar and destroy the hard work of these women. As the key to her independence lies demolished on the floor, Fahrije is not disheartened. She gets right back to work fighting through the setback to emerge stronger than before.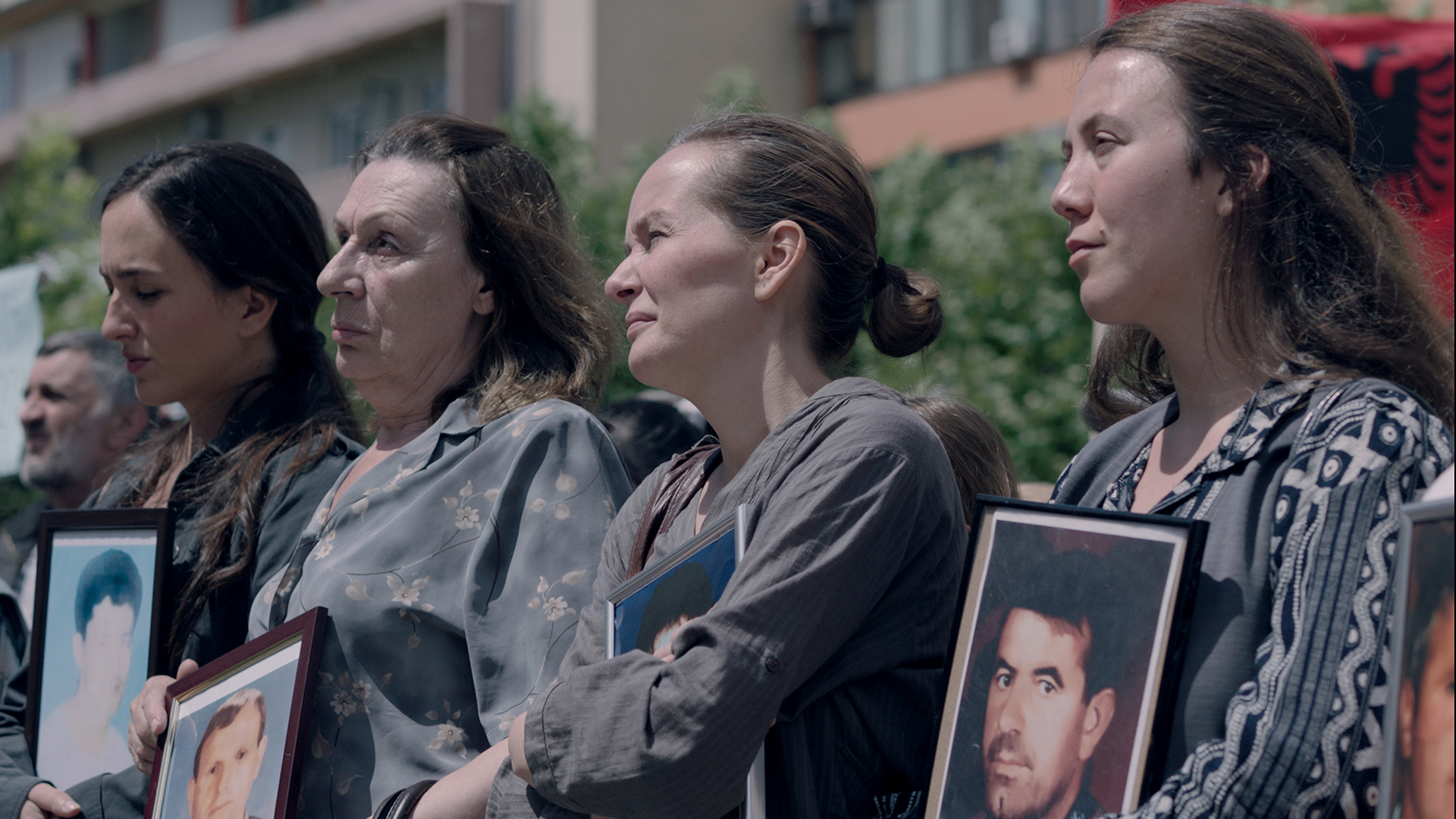 Born in Kosovo, Basholli has her own deep roots in the country's ancient and complicated history. She details the plight of her own family traversing the war and political upheaval but, in the same breath, explains why Hive only touches on the nation's wider geopolitical context. 'Because Kosovo is a small country and not many people know about it, a lot of our films end up being very descriptive since we're afraid audiences in the UK or US will not understand the film, culture or traditions. In that sense, I really tried not to explain a lot and I hope that people will connect to Fahrije as a character, feel with her and understand her inner pain too.'
With its universal emotions, Hive has proven hugely successful across the globe. The film made history as the first to sweep the trio of Sundance World Cinema accolades (the Grand Jury Prize, Audience and Directing Awards), as well as becoming Kosovo's official submission for the Academy Awards. Alongside Hive, a wave of women-directed, women-centred Kosovan films are exploring their homeland's oppressive patriarchal traditions. Norika Sefa's Looking for Venera (2021), Antoneta Kastrati's Zana (2019), Luàna Bajrami's The Hill Where Lionesses Roar (2021) and Kaltrina Krasniqi's Vera Dreams of the Sea (2021) are all compelling narratives of female courage in a young but blossoming film industry. 'I hope we can use this momentum to have our institutions invest more in films because we have wonderful filmmakers and beautiful stories to tell,' Basholli says.