Kaleem Aftab explores why hip-hop is such an effective tool for self-expression in Nabil Ayouch's Casablanca Beats, and how this genre of cinema can be so affecting. 

Moroccan director Nabil Ayouch's latest film Casablanca Beats, set in the Moroccan city, blurs the boundaries of reality and fiction telling the story of a group of young aspiring artists and musicians who find their voices through the medium of hip-hop. Finding themselves in the same hip-hop workshop at their cultural arts centre, they form a community lead by the unconventional yet inspirational Anas, who encourages them to find and express their truths through their music. Shot in the real cultural centre Ayouch opened in 2014 – alongside novelist Mahi Binebine, whose novel Ayouch adapted into his 2012 film Horses of God – the film is inspired by the actual hip-hop workshop run by Moroccan rapper Anas Basbousi, who plays a version of himself in the film, and the young actors' real experiences.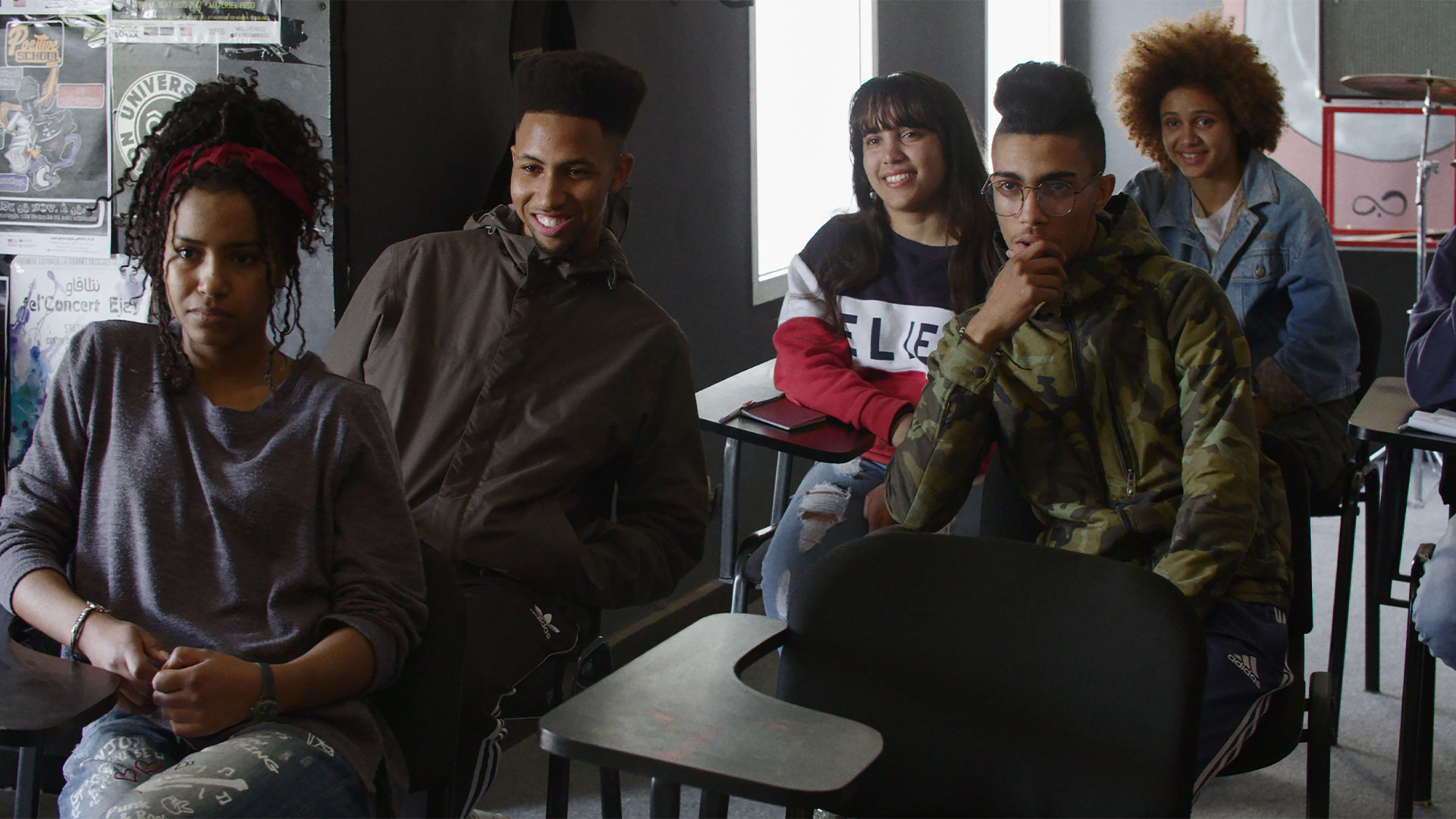 Although it has its roots firmly planted in reality, Casablanca Beats feels like it was inspired by the movies. That's because the power of music to motivate young people to challenge society is one of cinema's much-loved tropes. Whether it's rebelling against the church in Herbert Ross' Footloose (1984), inspiring cultural attachments and divisions in Franc Roddam's Quadrophenia (1979), or retelling the rags-to-riches life story of Eminem in 8 Mile (2002), filmmakers have used music in its myriad forms as the spark for characters' questioning of the status quo.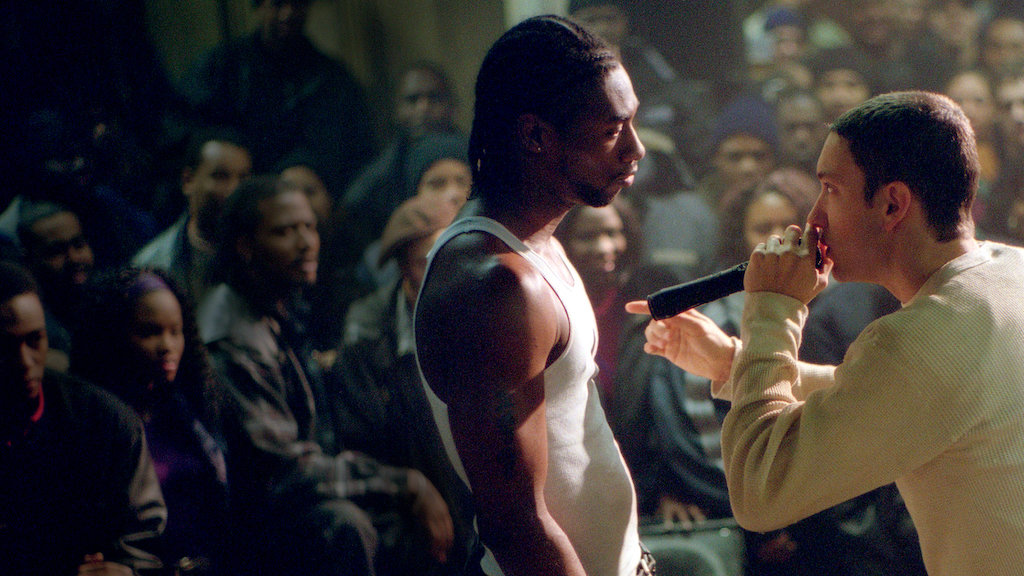 For a long time in society, rock music was seen as the devil's concoction. That was, of course, until 1979 when The Sugar Hill Gang spouted 'Rapper's Delight', becoming the first rap song to enter America's Billboard chart. The song's success would change the face of music, and hip-hop would soon take over as the dominant and most popular form of music. As it did so, rap evolved, most notoriously into Gangster Rap, a subgenre whose glorification of the 'Thug Life' managed to survive well after the deaths of hip-hop legends Biggie Smalls and Tupac Shakur. In the years that followed, hip-hop gained in popularity as the soundtrack of choice for characters who wanted to be modern-day Scarfaces, further contributing to the general but mistaken perception that the genre is a precursor to violence.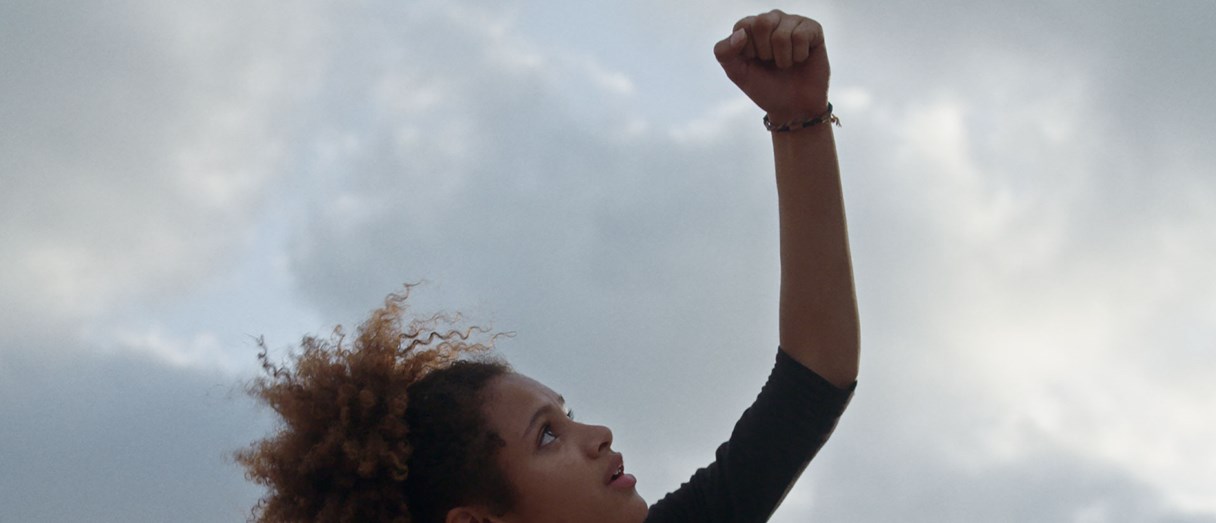 This perception is challenged in Casablanca Beats. It's a film that remoulds yet another popular narrative trope – one found in films such as Dead Poet's Society (1989) and Dangerous Minds (1995), to name but two – of the teacher who arrives on the scene and inspires their pupils to look at and interact with the world differently. The familiar structure would feel at home in any Hollywood film, and that's important here as Ayouch wants the audience to feel safe so that he is able to achieve two crucial things. The first is to make Moroccan high school students feel as familiar as those going to school in London, New York or Paris. The second is to remind audiences of hip-hop's social and political roots.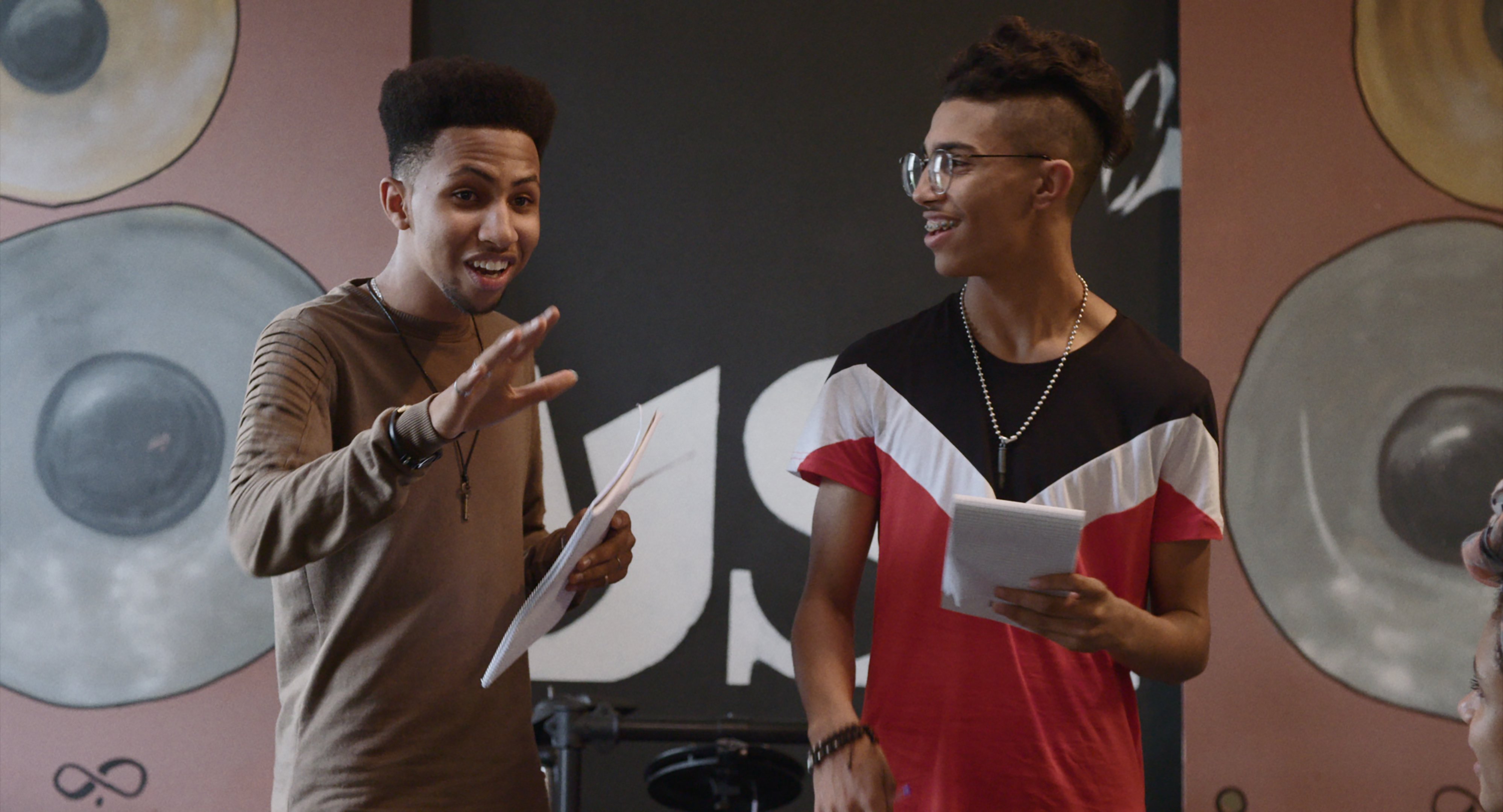 The film starts with the arrival of teacher Anas at the cultural centre, where he immediately sets about rocking the boat by spraying graffiti on a classroom wall and creating the Positive School of Hip-Hop. He explains to his nonplussed students how hip-hop was rejected at first in Morocco; 'It didn't come from our culture. People didn't accept it.' He explains the origins of hip-hop as he sees it and how it 'changed the USA and empowered Afro-American culture.' The change was so dramatic that it created the fertile ground for a black man, President Obama, to become President of the United States of America. Then comes his big pitch: Anas sees a clear connection between the black youth of America and his Casablanca pupils. He reasons that hip-hop was created because of racism, poverty and humiliation, sentiments that he knows his pupils know all too well. He points out that rap music was a tool used in the Tunisian revolution of 2011, and that it was part of the battle of 'art versus the state and the system.' Anas' line of thought is that rap is anti-establishment, but this doesn't mean it promotes revolutionary violence; on the contrary, it gives voice to social conscience and an ability to speak about subjects that were once considered taboo.
By linking the history of hip-hop and its connection to Africa it is perhaps unsurprising that these pupils find rap's ability to be a part of the socio-political conscience so invigorating. Rap music has African roots in its syncopated polyrhythm and raw street expressiveness. The style is distantly derived from the songs developed as a mode of communication by enslaved Africans taken across the Atlantic in boats, bound and chained. In addition to the stylistic break from black musical traditions such as gospel, rhythm, blues and even pop crossover or funk, rap serves as a celebration of the black working class, and outwardly criticises the social and political systems that impede the progress of people of colour.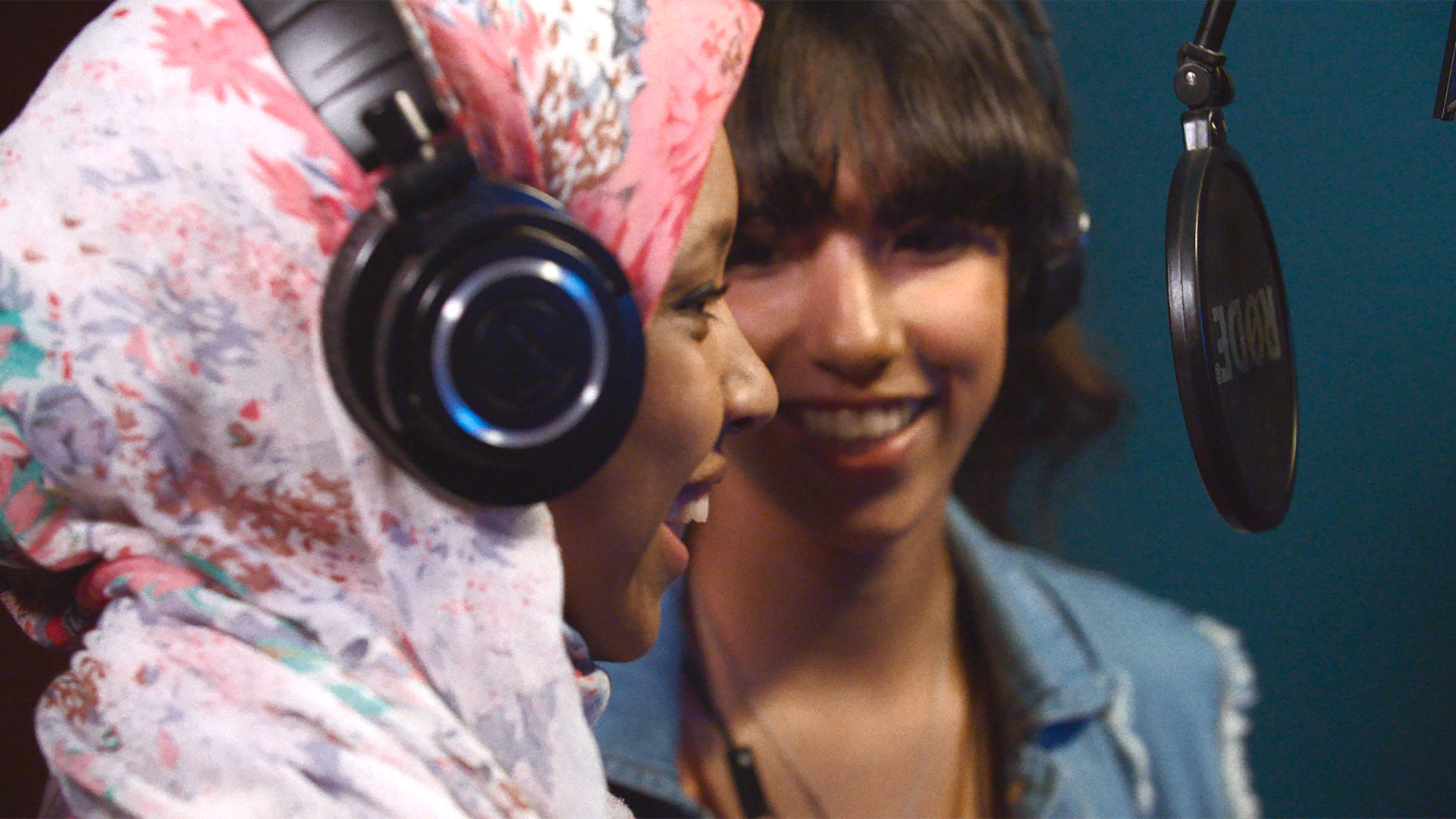 In Casablanca Beats, the students are challenged to use rap to question the social and political system of their country (which has rules stemming from Islam and other religious codes, as well as from European colonial powers, offering so-called protectorates and a monarchy). The pupils realise that the metaphors and analogies available in a more poetic rhyming style offer them the ability to talk about their problems, whether it be with their society, their community or their families, in a way that would not otherwise be possible. As such, for them hip-hop is a vehicle not only for personal self-expression, but also for emancipation.
Of course, these methods could not go unchecked or unchallenged. Ayouch also shows the forces of resistance and the kickback of those quite happy with the power dynamics and hierarchies of the status quo. Some students refuse to be seduced by rap's charms, and their rejection of the art form is part of Ayouch's 'state-of-the-nation' examination of an Islamic society at a crossroads. He asks whether the power of art, in its glorious hip-hop form, can win the battle of wills against the might of the state and society at large.
Casablanca Beats is in cinemas and on curzon home cinema from Friday