Ahead of the Toy Story prequel Lightyear, Emily Maskell details how the beloved action figure Buzz Lightyear evolves as a character over the course of the franchise.

The first time Buzz Lightyear appeared on screen in 1995's Toy Story, history was made: this opening instalment in the Toy Story franchise was the first entirely computer-animated feature film, as well as the first feature film from the fledgling studio Pixar. The movie, which went on to gross $363 million, follows a gang of children's toys who come alive when humans aren't looking. It is within this digestible premise that the existential narrative of Buzz Lightyear (voiced by Tim Allen) evolved, and the Toy Story universe began exploring the action figure's identity crisis.
'To infinity and beyond!' shouts Buzz Lightyear at the start of every adventure, a rallying cry that would soon become his catchphrase. Buzz is introduced in the first Toy Story film as he awakens fully convinced that he is a space ranger who has crash-landed on a hostile planet. The action figure is militantly dedicated to his purpose – i.e. defeating the Evil Emperor Zurg (Andrew Stanton) who threatens the universe – until he finds himself in the hands of his new master, six-year-old Andy (John Morris). Buzz's mission pivots from intergalactic defender to the just as significant task of filling Andy's childhood with exuberant companionship and cherished memories.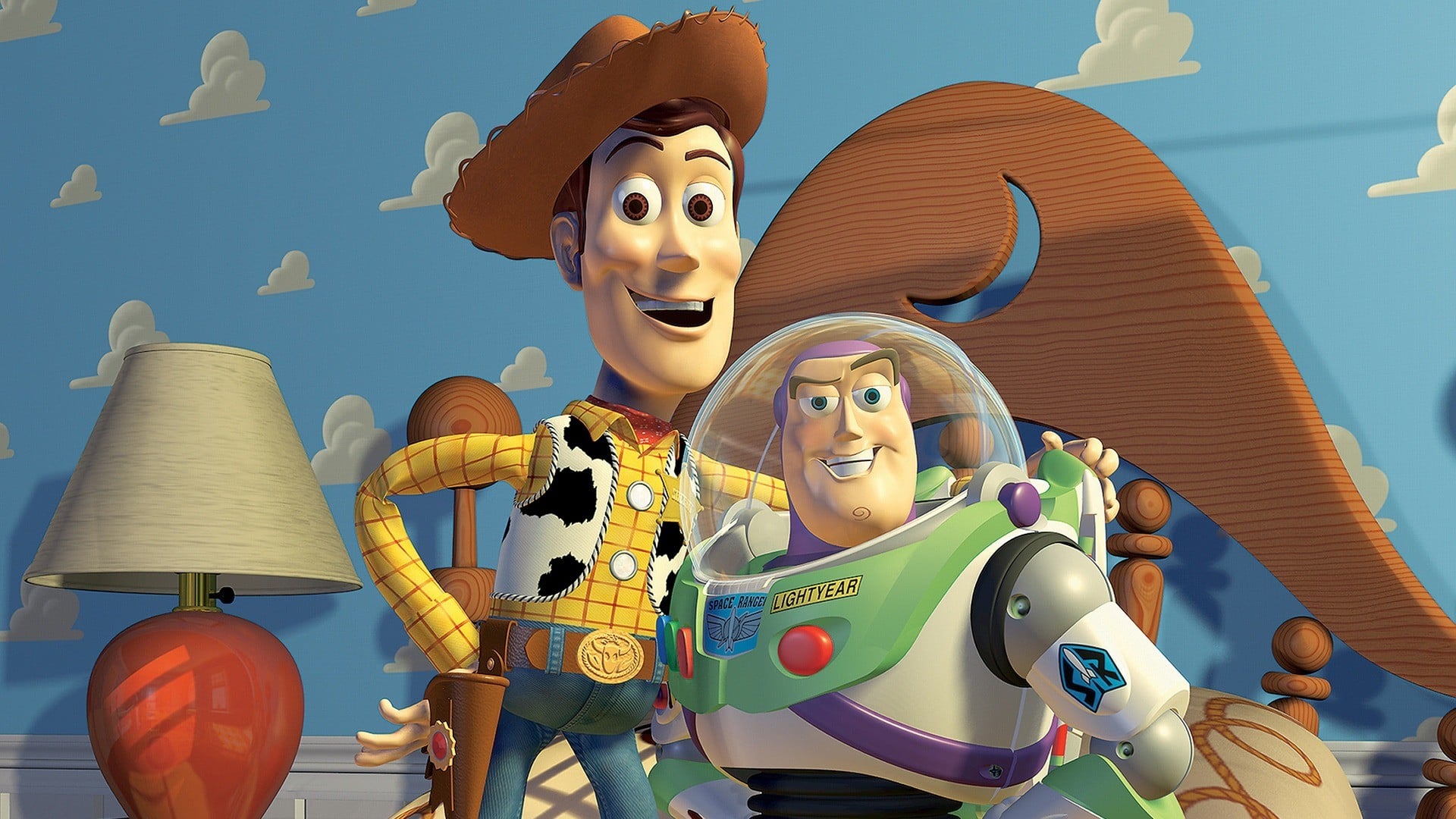 Coming to terms with the fact he's a branded, mass-manufactured action figure made to appease children is an earth-shattering revelation for Buzz. He has to begin again, realising all his memories are fake and everything he knows is a lie. Buzz's journey of self-discovery, and overcoming his heroic disillusionment, kick-starts with a fierce rivalry between him and Andy's toys' unofficial leader, the cowboy doll Woody (Tom Hanks), as they fight to be Andy's favourite. While the sheriff is a pragmatic figure, the space ranger is a dreamer. At first, they butt heads – like when Woody tries to kill Buzz by pushing him out of the upstairs window – but when they are forced to cooperate, they make a well-balanced team.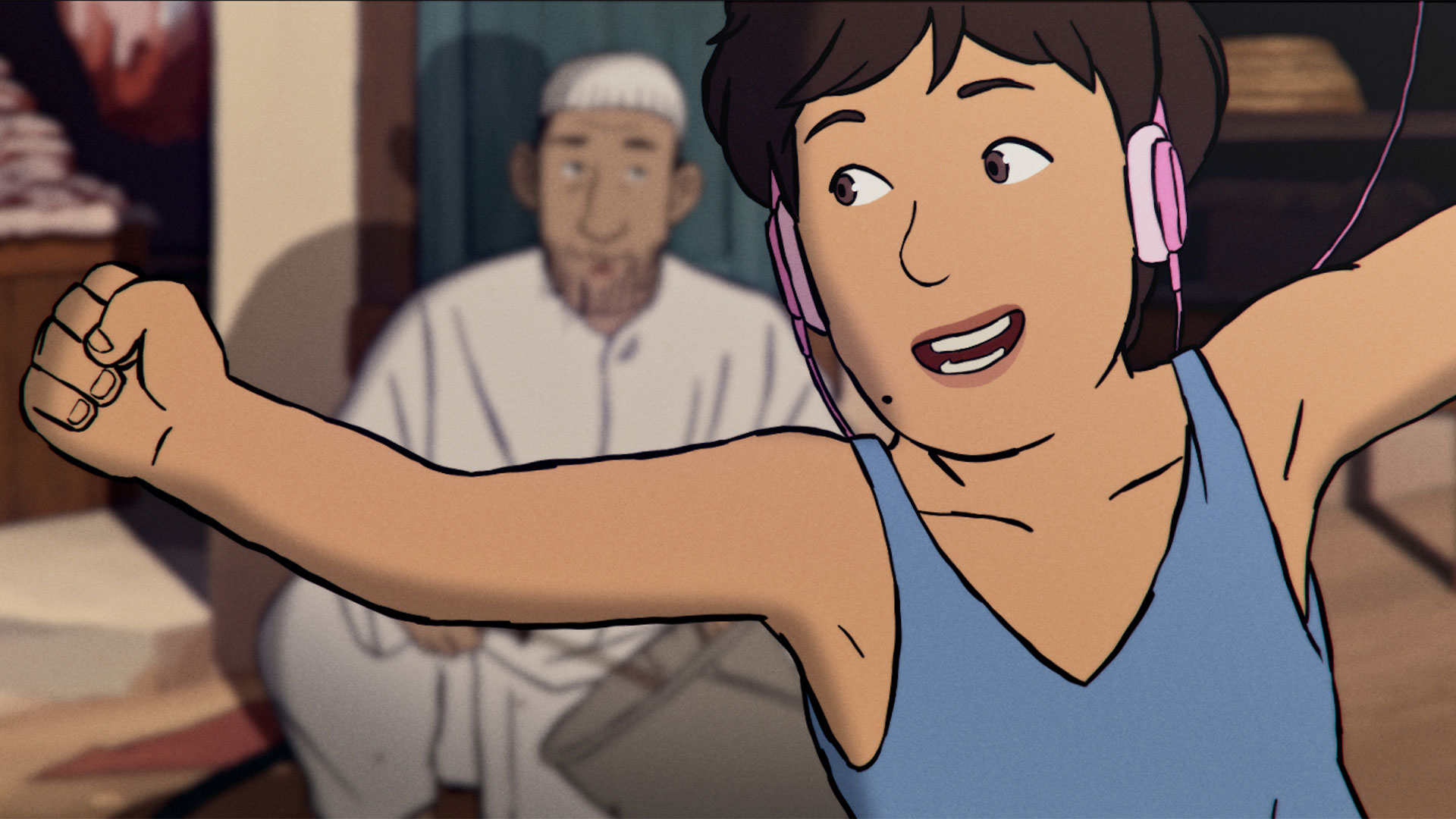 While the first film's villain is the demonic neighbourhood child Sid, who has a penchant for destroying children's toys, in Toy Story 2 (1999) the threat is more sinister: an obsessive toy connoisseur who steals Woody, knowing that he is a one-of-a-kind collector's item. Woody warms to being treated with the utmost care by the thief; Buzz, meanwhile, is in the midst of a daring rescue mission to retrieve him. No longer Woody's antagonist, Buzz has to step up as a leader of Andy's toys to organise an expedition outside the home and face his biggest challenge yet: another Buzz Lightyear. Buzz stumbles upon an aisle full of boxed Buzz Lightyears in a toyshop and the sight is nightmarish, especially when one of them breaks out and traps Buzz in the cardboard packaging.
There is a switch in perspective between Buzz and Woody in Toy Story 2; whereas the first film saw Woody ground Buzz in their toy reality, the second has Buzz bring Woody back to his roots. Buzz is also granted a full-circle moment, where he fulfils his purpose as Buzz Lightyear, when he comes face to face with his arch-nemesis Emperor Zurg, who he believes he was born to defeat. This conclusion serves as a reminder to the space ranger that he is unable to defeat the bad guys alone, he needs his friends – a sweet allegory that plays out to the nostalgic pangs of Randy Newman's 'You've Got a Friend in Me' theme.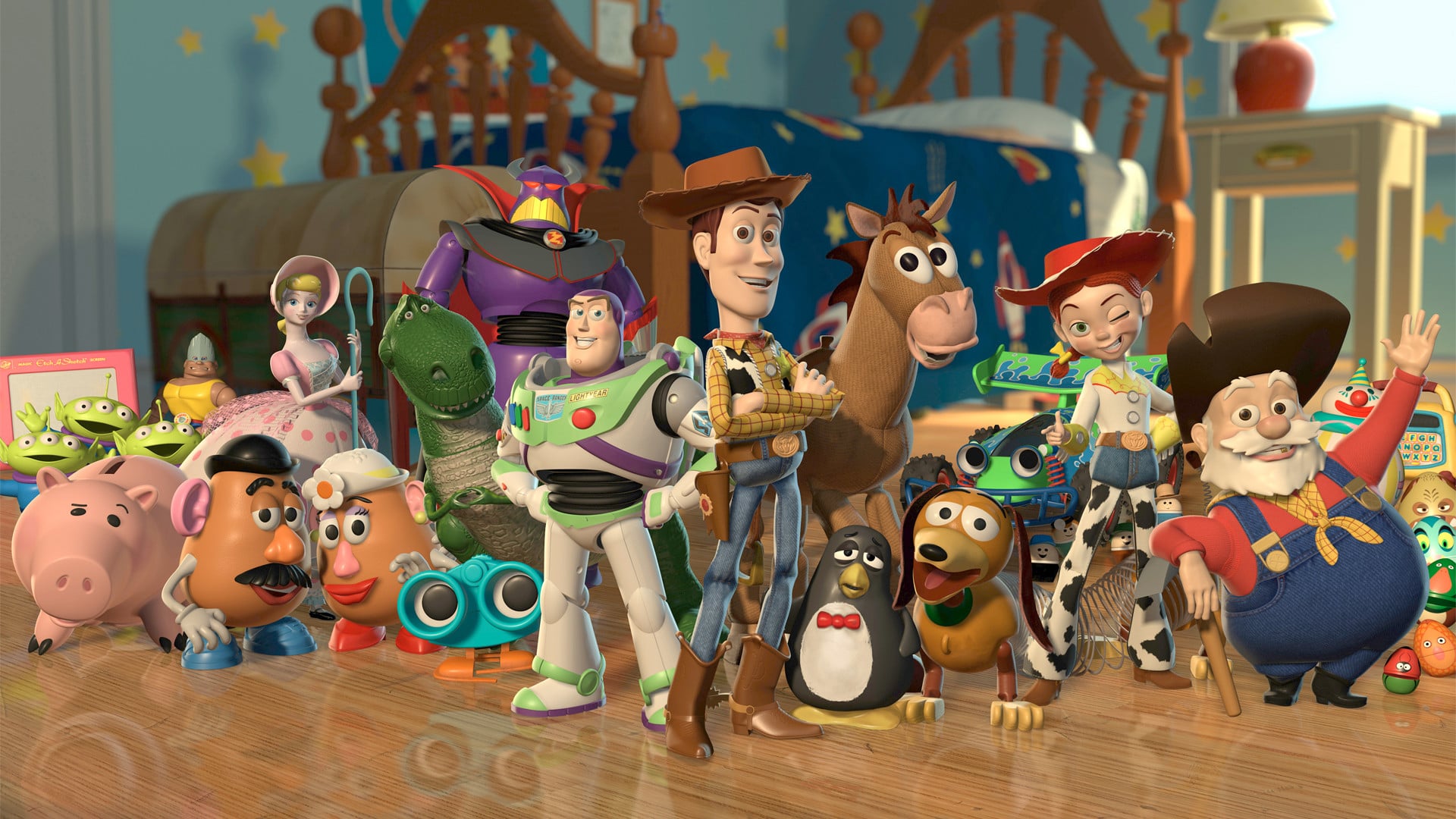 More than a decade later, Toy Story 3 (2010) marked a new chapter for the toys as Andy prepares for college. 'We've done our duty. Andy's grown up,' the green soldiers remark when they retire forever. Faced with Andy's imminent departure, Buzz must reevaluate the next stage of his own existence. As always, though, the action figure's journey to acceptance comes with numerous hurdles that include fighting for his life at a local daycare against monstrous toddlers, and being reprimanded with a full factory reset.
In Toy Story 3, Buzz and the plastic toys discover the fate of so many of their kind, a trash pile for incineration, in an emotionally harrowing scene. But, no matter how distressing the circumstances, this is a Pixar film; it's going to be OK. At the end of the movie, Andy passes Buzz onto Bonnie, a young kid in his neighbourhood, telling her that the space ranger is 'the coolest toy ever'. Now that Buzz has a new owner to love him, his mission with Andy is complete. Toy Story 3 provides the most affecting sequences in the franchise – that proved especially tear-jerking for those who'd matured alongside the series – where the universal experience of growing up and moving on is told through the heartwrenching perspective of the toys that are left behind.
After the emotional wallop of the third film, Toy Story 4 arrived in 2019 as the saga's unofficial conclusion, which finds Buzz and Woody wrestling with existentialism. 'What would Woody do?' – Woody swapped in for Jesus –  is a question that Buzz ponders throughout this film after the sheriff explains to him that trusting one's conscience is how to move forward. For Buzz, that results in frantically punching the speaking buttons on his torso that list off classic Lightyear statements ('No time to explain! Attack!' and 'It's a secret mission in uncharted space. Let's go!') that prove not quite as rich as Woody's internal dialogue. While Buzz went up against Buzz Lightyear in Toy Story 2, for Toy Story 4 he battles against his inner voice – which pushes him towards heroism – and decides on the future he wishes to live out. Buzz has been changed for the better by Woody and, over the course of four films, has become a valuable and unique toy who will go about saving the world, one child at a time.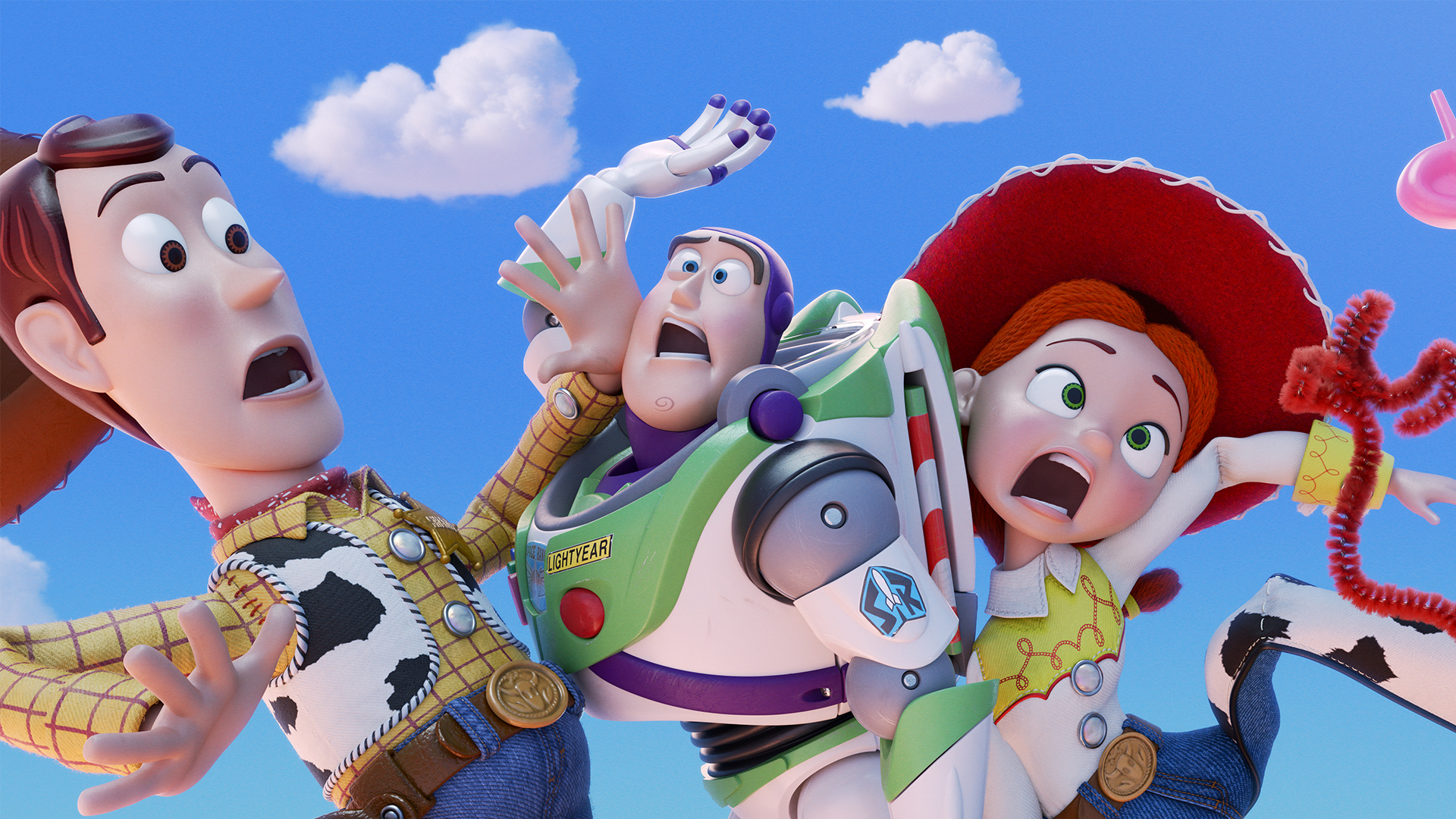 With Lightyear, an origin story about the intergalactic hero who inspired the space-ranger toy we know and love, a new era of Buzz Lightyear dawns. In Toy Story 2, Andy's mother remarks 'toys don't last forever', and this idea – of moving on from Buzz as an action figure – seems to be the direction of the character's future in the franchise. A graduation from plastic to flesh, Buzz's role in Lightyear is informed by decades of careful characterisation across the Toy Story films, which makes this latest rendition of the go-getting astronaut as familiar as he was in our childhoods.
WATCH LIGHTYEAR IN CINEMAS FROM FRIDAY