With Tove, a film about (part of) the life of Swedish-speaking Finnish multi-hyphenate Tove Jansson, director Zaida Bergroth and the film's remarkable leading actor, Alma Pöysti, had an unenviable task: doing justice to a gargantuan popular culture icon in Finland and Sweden. Her Moomins books, in particular, have made her globally renowned, often in countries where the details of her fascinating personal life are perhaps not as well known. 
Writer Josh Slater-Williams interviewed Alma Pöysti about the making of this wonderful film, what it meant to her, and her personal family connection with the real Tove Jansson. 

'Very early on, we realised that this is a mission impossible,' the high-spirited Pöysti tells me over a Zoom call. 'We can't help but fail. But then Zaida said, very wisely, let's fail in an interesting way. And that was so liberating. We can never please all the people who have Tove in their hearts and would never accept any kind of wrong interpretation, but we needed to find that allowance to be free. Sophia Jansson, Tove Jansson's niece, gave [the film] her blessing and added that people are going to have opinions, but just make as strong and beautiful a work as you can. So, we tried to work in the spirit of Tove who, I would say, was a generally brave, loving person, but also so ambitious. I still can't believe the amount [of work] she produced in her life. It's overwhelming.'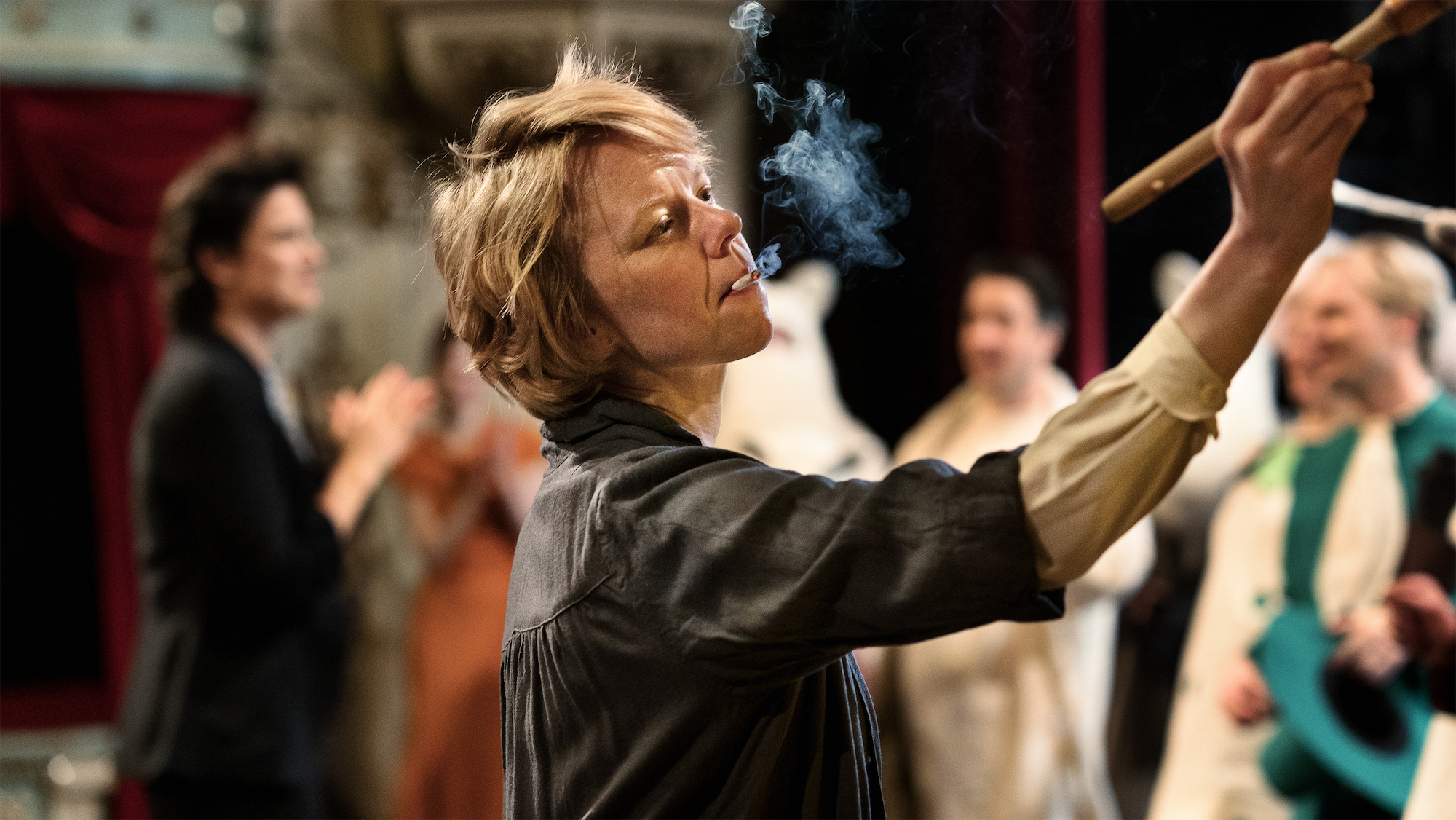 Tove charts a very specific period in that life. It covers roughly a decade, from the end of the Second World War to the mid-1950s. 'There's a problem with biopics,' says Pöysti. 'How do you manage to do justice to a person's life in 120 minutes? I think that you could make a hundred movies – a hundred interesting movies – about Tove. She lived such a rich life. But in these ten years, there were a lot of turning points.'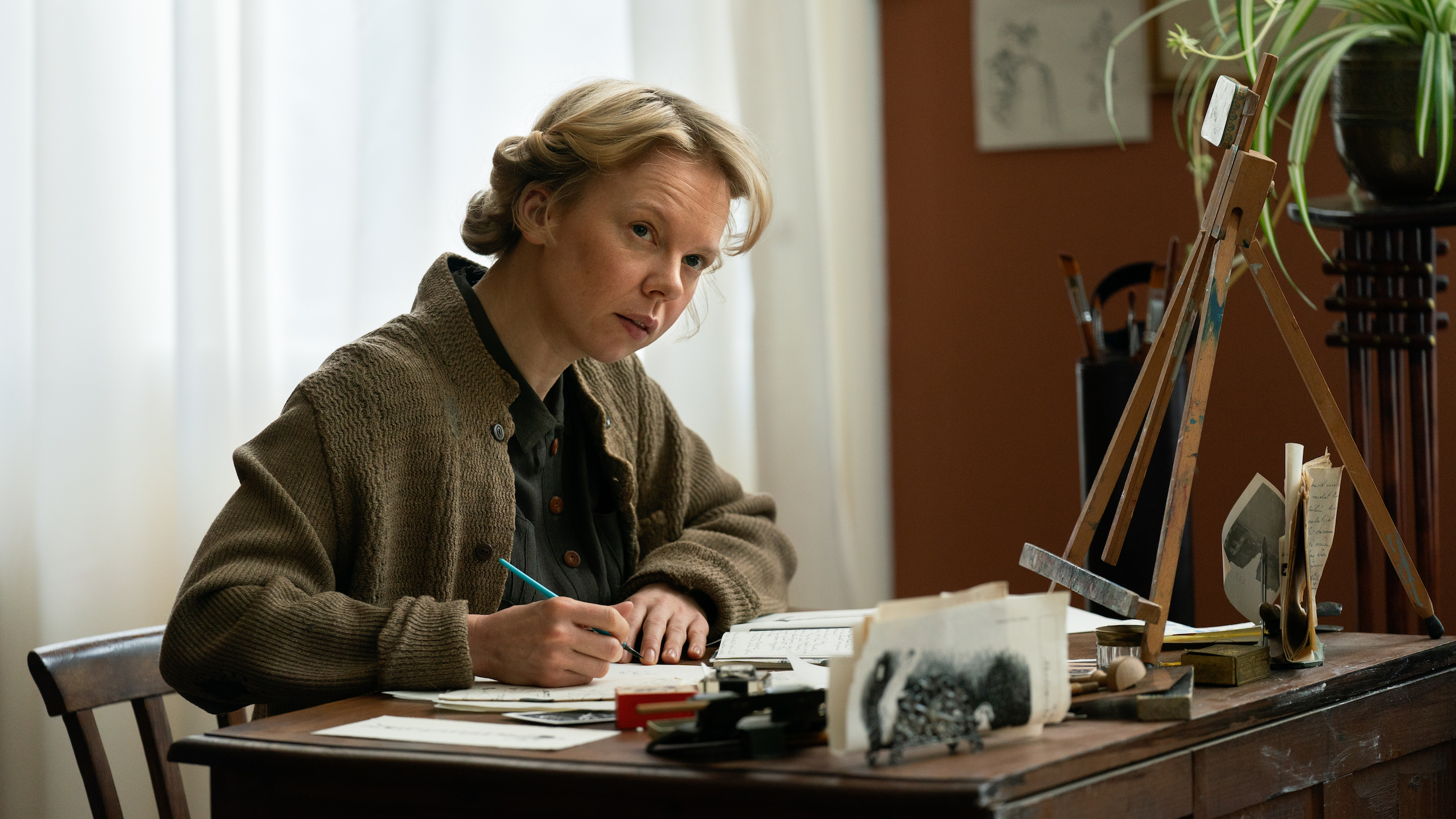 During this time, her unconventional life put her at particularly heightened odds with her sculptor father Viktor's (Robert Enckell) more traditional artistic ideals. This was also when she had a relationship with Finnish left-wing intellectual and politician Atos Wirtanen (Shanti Roney). She developed a secret love affair with married theatre director Vivica Bandler (Krista Kosonen), her first real romantic experience with someone of the same gender. She also met her eventual lifelong partner Tuulikki Pietilä (Joanna Haartti) during the 1950s. And in terms of the work that made her so phenomenally successful around the world, the film covers the earliest days of the Moomins stories, from their publication to the adaptation for the theatre.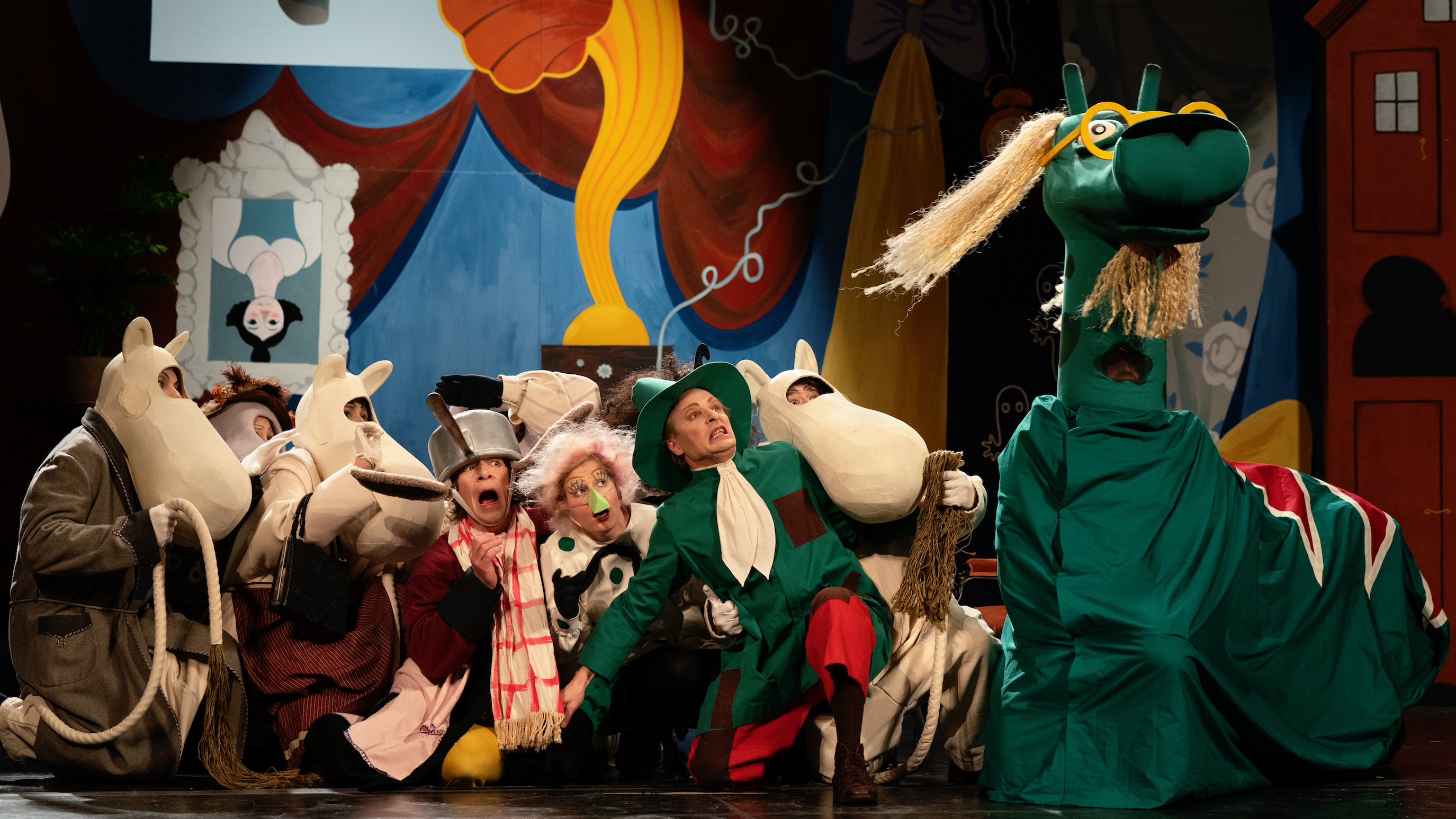 While not a biopic, there was one specific film that director Bergroth apparently had in mind as an influence on Tove – and not just because it's a period film shot on 16mm and has a woman's first name as its title. 'I think [Todd Haynes'] Carol was an important movie for all of us,' Pöysti notes, in reference to herself, Bergroth and cinematographer Linda Wassberg. 'When speaking of the love scenes, of how you can show an erotic feeling or these kinds of situations without being too graphic, but the tension is there: that's what's important, not the body parts. It was really interesting actually, working on all of these love scenes with a female DoP for the first time. There was some kind of a difference and understanding.'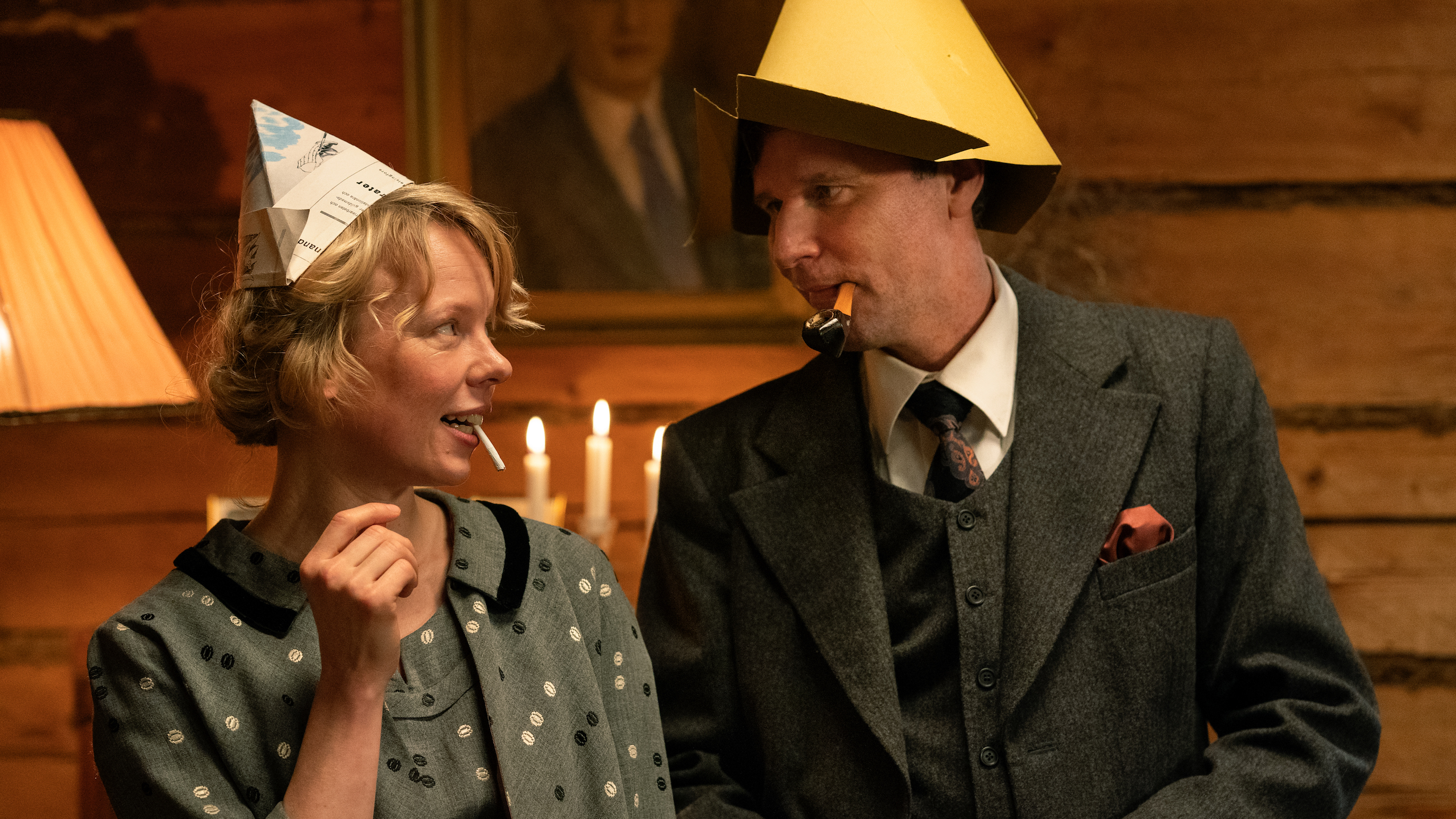 Having previously played Jansson in a stage play, in which another actor also played Tove at a later stage in life, Pöysti says she had to do some soul-searching regarding her motives for pursuing the film role. The casting process reportedly took 'nine months of agony', but the fact that it was 'a role too good to be true' factored into it as well. 'It's really a gift for an actor,' she says. 'And the form is so different. You can't lie to the camera as much as you perhaps can on stage. The painting I actually managed to do myself. We had to make a choice about how our version of Tove painting would look – keeping in mind it's not a documentary, but being respectful to the craft. It really had to be on a cellular level, handling these tools. They couldn't somehow be foreign objects.'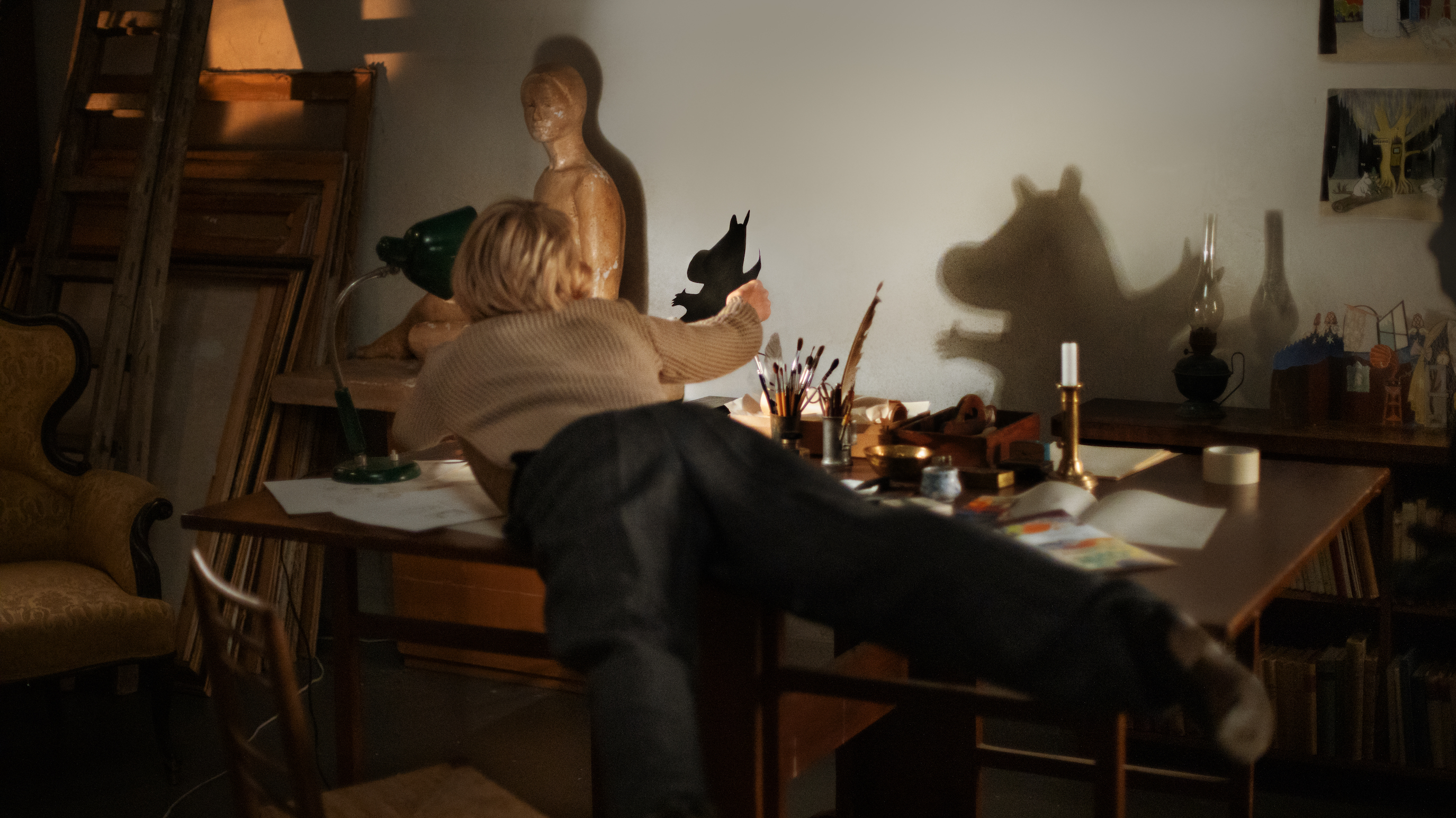 Aside from pulling off a believable resemblance to the younger Jansson, Pöysti also has a family connection to the artist: 'My grandparents were close friends with Tove and Vivica Bandler, and also knew Atos Wirtanen. The Finnish world is quite small, the Finnish cultural circles as well, and the Swedish-speaking community in Finland even smaller. My grandparents were actors and my grandmother was actually in that play we see in the movie. Then, later on, my grandparents, and Tove and Vivica Bandler did a lot of work together – my grandfather played Moomintroll for quite some time. And my grandmother was playing Moominmamma. They had a theatre together with Vivica for a long time. Also, my father knew Tove and she came to our house when I was a kid. So, I actually met her a couple of times, and then I grew up with her stories, of course, like most Finnish children. I was born in 1981, so it was before all of these animated series and things. It was the Tove originals.'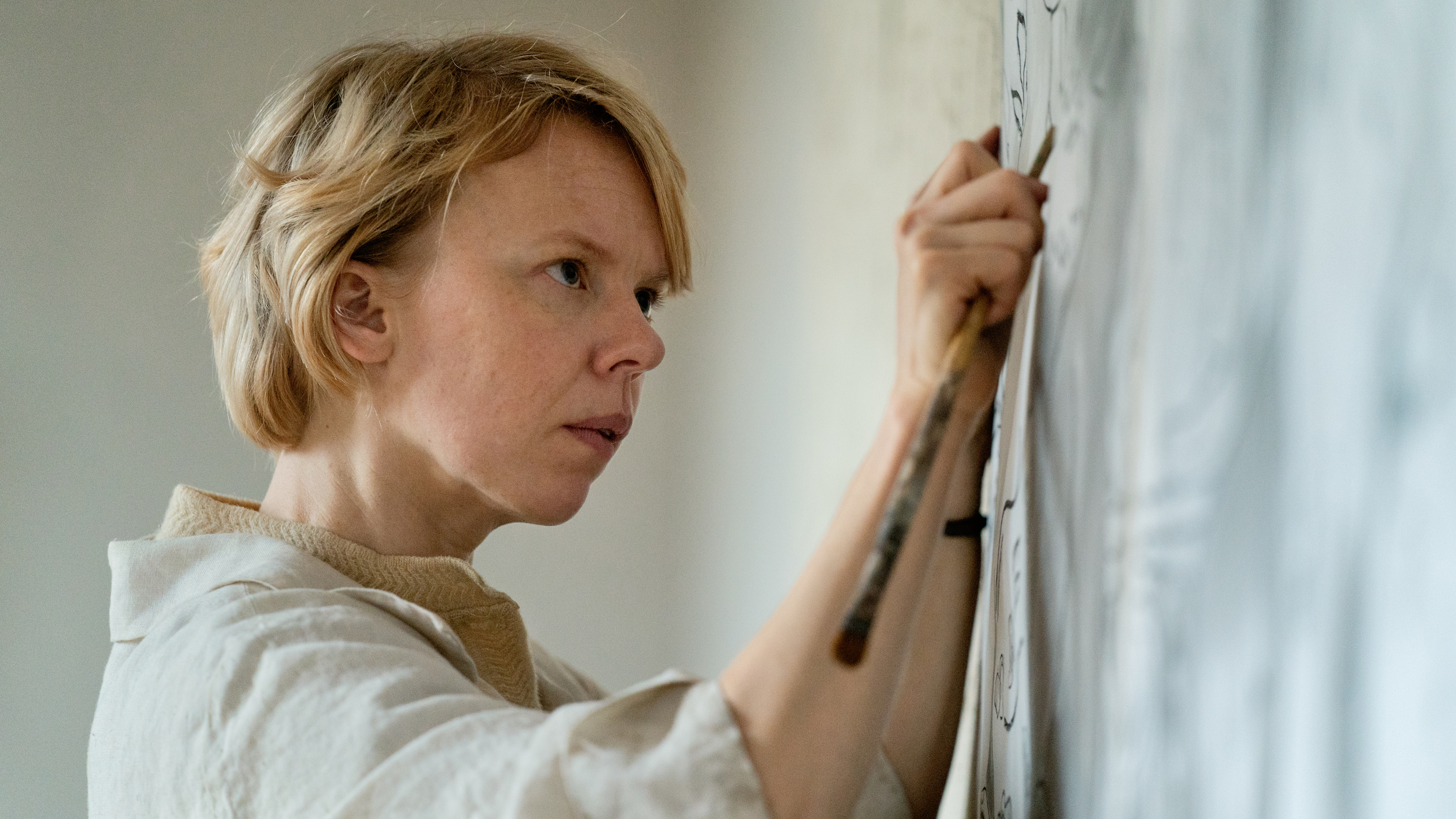 That familial connection lent the filming of certain scenes a surreal quality, as Pöysti was transported to parties where her grandparents had been present. 'It's been like time travel at points,' is how she describes it, 'but I'm trying not to be sentimental about it. I know my grandparents would have hated that. I don't know if it's because of the war, but the whole of that generation has a really unsentimental approach to life. And there was also this joie de vivre, where they really managed to make the most out of life. When there was a party, there was one hell of a party. And no holding back: not in work, not in love, not in parties. They weren't limiting themselves ever. Tove is more liberal than many of us today, I think. She was ground-breaking.'

Tove is now showing in cinemas and on curzon home cinema