Ian Haydn Smith explores the world of Boiling Point, Philip Barantini's knife-edge, single-shot culinary drama, and looks back on some other films that have engaged with this form.

In her review of Blade Runner (1982), the legendary New Yorker critic Pauline Kael complained that Ridley Scott's film was marred by a confusing sense of space. Sure, the world he had created was striking, and no one would ever doubt the filmmaker's atmospheric use of light. The mise-en-scène of individual scenes was impressive, she argued, but the viewer is given no sense of the topographical relationship between Deckard (Harrison Ford's) workplace and apartment, or the distance between Chinatown, JF Sebastian (William Sanderson's) dilapidated warehouse abode and Tyrell (Joe Turkel's) hi-tech, Mayan-influenced residence. How do characters navigate between one of these places and the next?
There isn't a moment in Boiling Point, Philip Barantini's tense restaurant drama, where we don't know where we are. Unlike Scott's sci-fi, it takes place in a world we immediately recognise and draws on our awareness of the relationship between the spaces in it. The suspense the film generates relies on us knowing every nook and cranny in which the action unfolds. Barantini achieves this by shooting the entire 92 minutes of its running time in one single take. 
Before editing increased the complexity of film language – and the length of films – the earliest moving images comprised one single shot. Auguste and Louis Lumière's landmark public presentation of their films in December 1895 showed 10 shorts, each around 50 seconds long, detailing a brief snapshot of life: workers leaving a factory, a train pulling into a station. Described by the brothers as 'actuality' films, these single takes were a rudimentary but thrilling showcase of what cinema could achieve. 125 years later, and thanks to the advances in digital technology, it's possible to shoot an entire film in one single shot, and the camera can weave its way through a space in order to probe the psyche of a character.
Andy Jones (Stephen Graham) is the head chef and co-owner of an upmarket London restaurant. It's a popular venue, but the pressures to maintain its success are constant, and Andy is cracking under the strain. His home life is a mess, he consumes too many drinks and drugs throughout the course of the day, and his control over all areas of his work appears to be crumbling.
Barantini's film employs a sleight of hand that throws us immediately into Andy's world. Instead of a lengthy set-up, he opens the drama at fever pitch. Andy is late for the evening shift and midway through a phone argument with his estranged wife. There are problems on the horizon at the business, which we're aware of, but become clearer as the action progresses. We're introduced to the characters through their roles – and temperaments – within the workplace via a visit by a health inspector. The action sometimes segues to other performers, but Andy remains the focus, with every bad decision, made by him or others, increasing his angst.
Barantini's camera remains in perpetual motion, around the kitchen, bar, restaurant area and the vicinity of the venue – from the back alleys where one of the employees sneaks out for a spliff to the main entrance, which becomes the locus of one of the film's dramatic highpoints. Matthew Lewis' cinematography impresses for the way it contrasts the harsh lighting of the kitchen with the contrasting tones of the customer area.
Barantini completed four full takes, deciding on the third for the finished film. (The crew had planned for more, but the first lockdown of 2020 prevented further filming.) It ranks alongside the best films produced in one single take, a form in feature filmmaking that stretches back over the last seven decades. Here are some of the most memorable examples.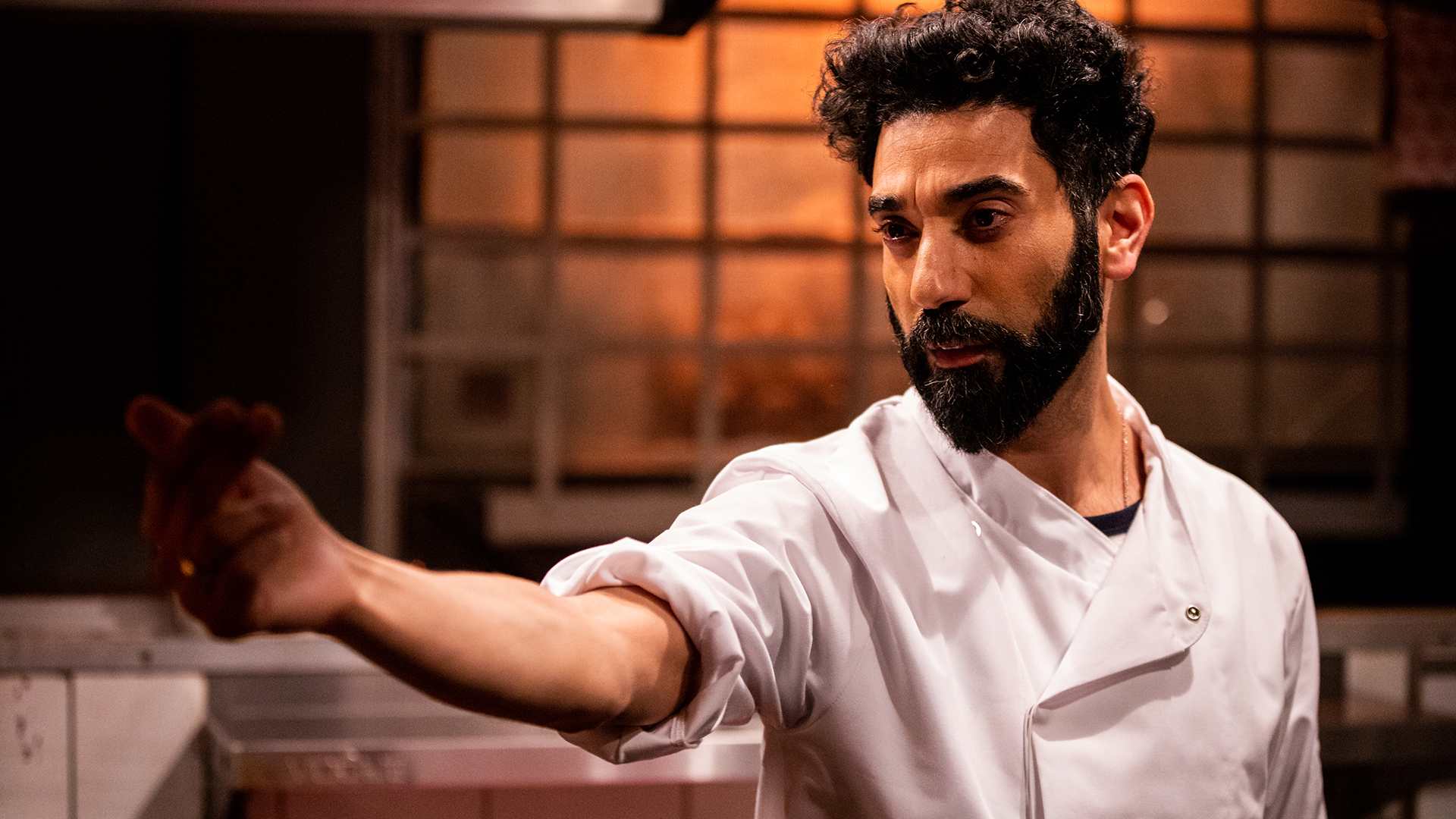 WATCH BOILING POINT IN CINEMAS OR ON CURZON HOME CINEMA
Book Now
Rope (1948)
Alfred Hitchcock's claustrophobic thriller, based on Patrick Hamilton's eponymous 1929 play, was loosely inspired by the 1924 Leopold and Loeb murder case. It stars Farley Granger and John Dall as the killers and James Stewart as the character who suspects their crime. Set in a rooftop apartment (those looking for a signature cameo by the director will see a neon sign offering a side profile outline of him in the distance), the film appears to unfold in a single take. But film cartridges only included enough footage for 11 minutes, so when directed, a character walked in front of the camera. Everyone stayed in their place while more film was loaded and then the action continued. Editing then gave the illusion of a single continuous shot.
Macbeth (1982)
Béla Tarr's take on Shakespeare's tragedy is seen as a watershed in the filmmaker's career, defining the approach that would come to define his singular body of work: long takes comprising a pared-down, austere aesthetic. A pre-credit shot lasting five minutes leads into a 57-minute take. Produced for television, the film was shot on video, allowing for the expansive single take.
Timecode (2000)
If the challenge of producing one 93-minute single-take film wasn't enough, Mike Figgis shot four simultaneously, then had them playing together on a split screen, choosing which soundtrack to prioritise in order to propel his narrative forward. It's more an impressive experiment than a satisfying film experience, and Figgis even organised special one-off screenings where he acted as DJ over the soundtrack.
Russian Ark (2002)
When it comes to high art in cinema, Aleksandr Sokurov is a heavyweight contender. And this film is an extraordinary technical feat. Set entirely in the Winter Palace in Saint Petersburg and traversing its 300-year legacy, the film is a lustrous period drama, historical journey and experiment in film form. Shot in one single 91-minute sequence, employing a Steadicam that gives the sensation of floating through time, and featuring a cast of over 2000 actors and musicians, it is perhaps the most elaborate of single-shot films.
La Casa Muda (2010) / Silent House (2011)
Both Gustavo Hernández's Uruguayan original, and Chris Kentis and Laura Lau's remake give the impression that Silent House was shot in a single take. But both low-budget films, detailing a woman being terrorised in her family's holiday home, were shot with an EOS 5D Mark II camera, which can only film up to 15 minutes of continuous footage. Not that you would notice, from the seamless way it is edited.
Ruhr (2009) / Nightfall (2011)
Arguably the most austere of all the single-take films, these two entries by artist and filmmaker James Benning continue a style he has developed over a five-decade career. A skilled chronicler of the American landscape and our interaction with it, Benning used to work with a Bolex 16mm camera, allowing him 11 minutes of uninterrupted shooting. Examples of this work include the California trilogy of El Valley Centro (2000), Los (2001) and Sogobi (2001), followed by the mesmerising 13 Lakes and Ten Skies (2004), whose titles give a good indication of what the films encompass. But in 2009, Benning switched to a digital camera. His first experiment with it was Ruhr, set in the German industrial valley and comprising a series of long takes of various structures and roads before ending on a 50-minute shot of a coking tower. He went further with Nightfall. A single, unmoving shot of a tract of forest, the film begins some time before sunset and ends after night has fallen. We witness the approach of twilight and see the landscape transformed, like a constantly changing canvas.
Fish & Cat (2013)
This Iranian horror is based on the true story of a restaurant in the north of the country which, in the 1990s, served human flesh to its customers. Unfolding in one real single take over the course of 135 minutes and playing into the slasher horror genre as it details the plight of a group of students on a trip, it is an impressive technical achievement.
Birdman (2014)
Alejandro G. Iñárritu's bleakly funny black comedy is one of two-high profile films in recent years that give the illusion of a single-shot feature, but actually comprise a number of individual shots skilfully edited to look as one. That said, each shot is such a bravura exercise in filmmaking it would be mean to begrudge Iñárritu any credit for his enterprise.
Victoria (2015)
Like Sokurov's period drama, Sebastian Schipper chose not to limit his ambitions for his single-take thriller. Central Berlin is the backdrop for his tale, in which Laia Costa's titular character is drawn into the city's underworld during the early hours. It's a kinetic, white-knuckle ride of a crime film.
Utøya: July 22 (2018)
Erik Poppe's film exists in the growing category of feature dramas that recreate traumatic recent events, from Elephant's (2003) re-enactment of the Columbine shooting and United 93's (2006) take on one of the events that unfolded on 11 September 2001 to Hotel Mumbai (2018), which details the 2008 terrorist attack in the Indian city. Poppe's film focuses on the attack that took place on the eponymous Norwegian island in 2011 during which 67 people were killed. It eschews sensationalism, yet the film has divided critics over the value in dramatising events in this way. Nevertheless, it is an impressive piece of filmmaking and never trivialises what took place for dramatic effect.
1917 (2019)
Sam Mendes' celebrated First World War drama follows George MacKay's Lance Corporal William Schofield as he travels across wartorn France on a mission to stop an attack that will end in the massacre of British troops. Like Iñárritu's film, Mendes' movie looks like a single take, but is a patchwork of individual, impressively choreographed shots.
WATCH BOILING POINT IN CINEMAS OR ON CURZON HOME CINEMA