Josh Slater-Williams speaks to Park Chan-wook about Decision to Leave, the latest characteristically genre-slippery film from the great South Korean director of Oldboy (2003), The Handmaiden (2016), Thirst (2009) and many more. The story sees a happily married detective get a little too close to someone under his surveillance: a wife suspected of wrongdoing regarding her husband's mysterious death in the mountains.
A warning: while director Park doesn't give away explicit plot spoilers in this interview, he does discuss a tonal shift in the film's second half and also alludes to one specific scene from that section.

JOSH SLATER-WILLIAMS: THE FILM IS FASCINATING IN ITS DEFYING OF STEREOTYPES CONCERNING FEMME FATALES AND ONSCREEN DETECTIVES. WAS THIS AN EARLY GOAL OF YOURS WHEN CO-WRITING IT?
PARK CHAN-WOOK: That's very much intended. In the beginning, it follows almost all the clichés of the genre conventions and patterns of film noir. There's a male protagonist who is a detective [Park Hae-il], who meets this woman Seo-rae [Tang Wei], who is his suspect, and he starts developing romantic feelings towards her. And she is the one who's going to take advantage of his romantic feelings for her. With that premise, I could make another very interesting film with different details. But I wanted to go beyond that. I wanted to make a film that reconsiders such genre conventions.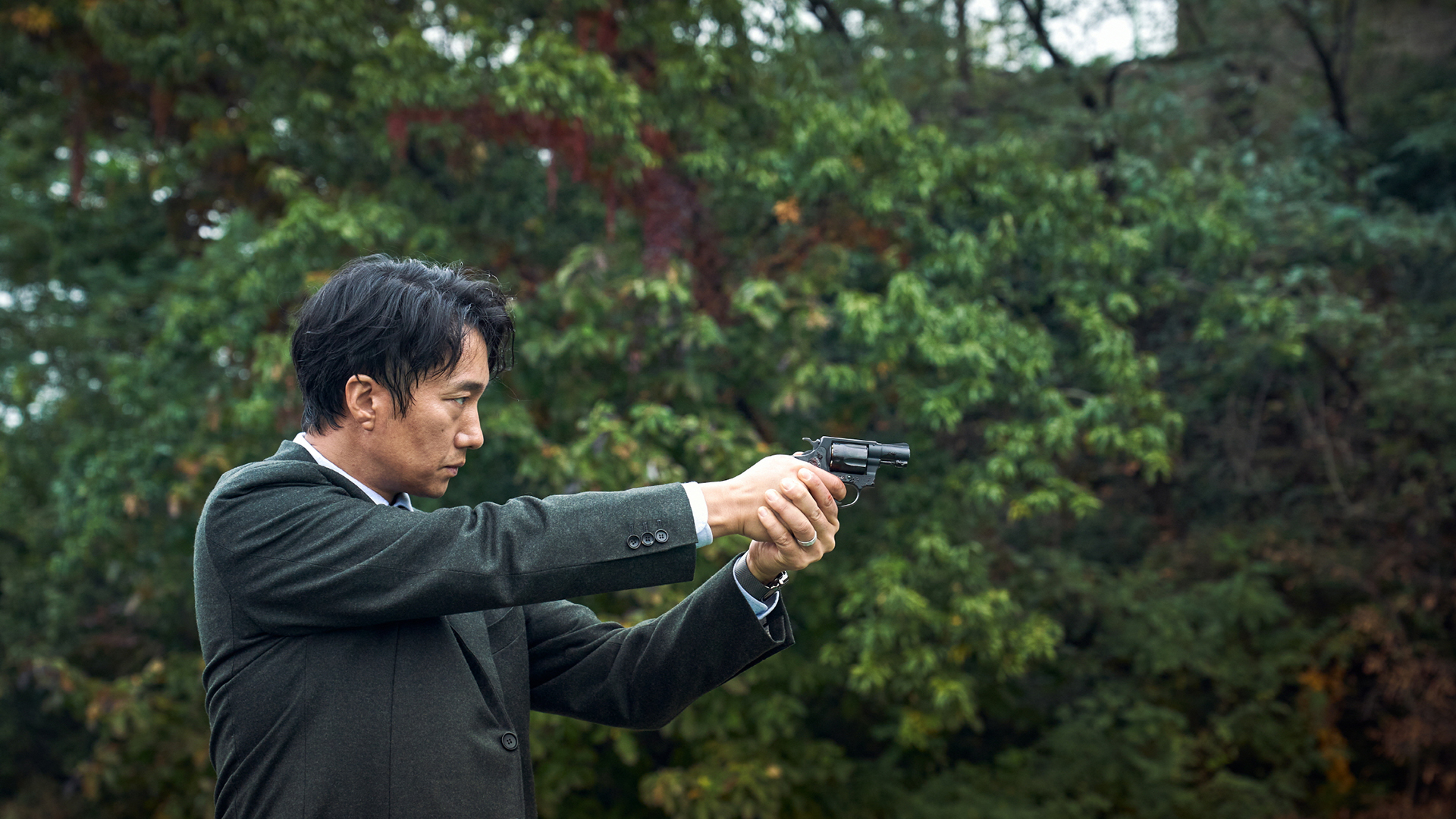 So, at the end of part one, it almost feels like a very regular film noir has completed. And you can definitely make a standalone film noir based on part one. If that's the case, then Seo-rae will end up being one of those very familiar femme fatales. When part two starts, that's when I depart from the film noir genre. Seo-rae is going beyond the femme fatale clichés. She now assumes the role of a full-fledged protagonist in a romantic film. Our male lead is very much trapped and dominated by the social norms and morality, but Seo-rae is more free-spirited and very honest about her feelings, and she's going to pursue her love.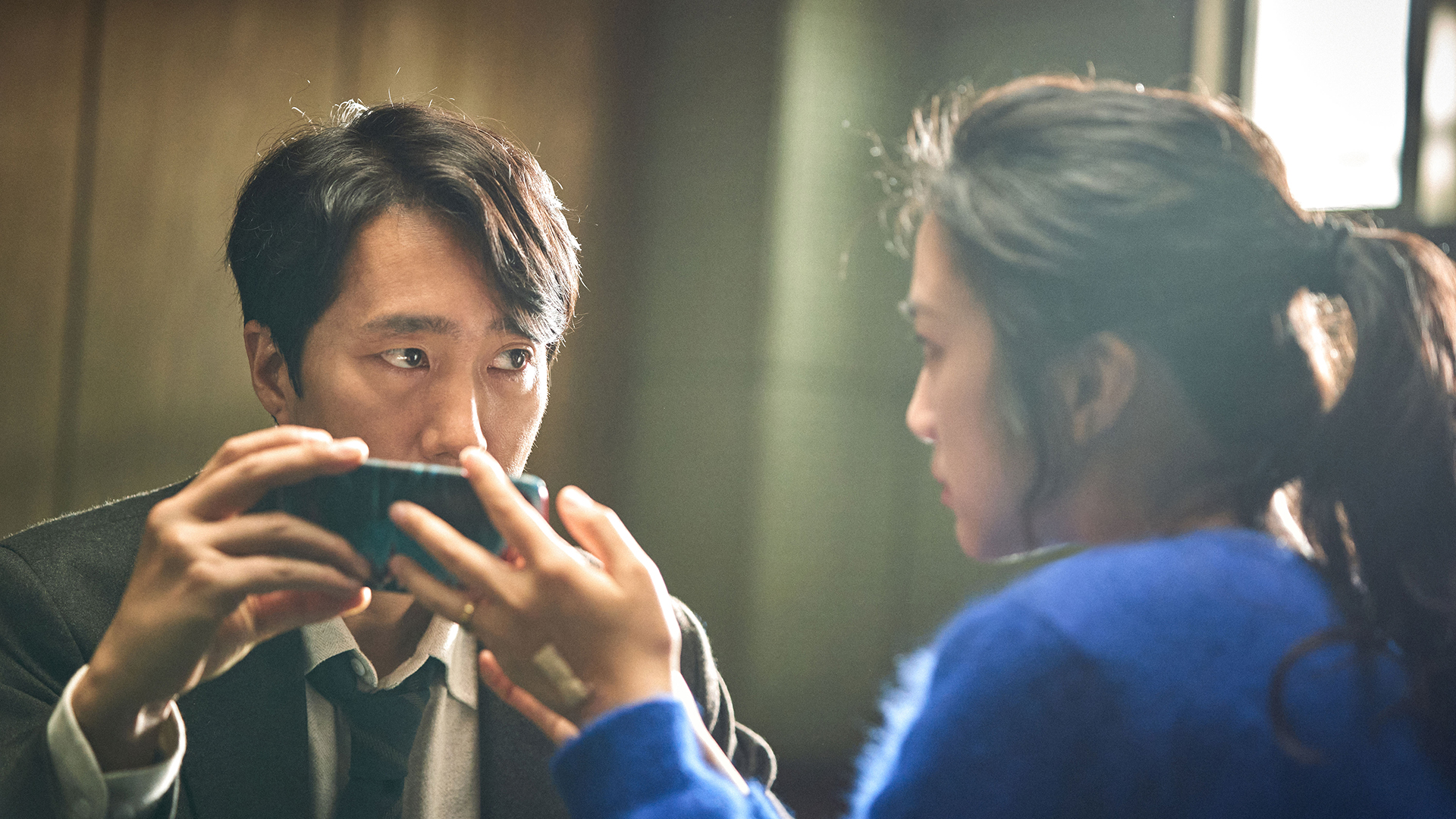 I never take interest in making a detective who's macho or tough and a lone wolf. I wanted to present someone who would be the alternative. My detective is a civil servant and definitely aiming to be a good, competent representative for the department. He believes he has to be courteous towards citizens and he is a gentleman at heart, quiet and very clean. To him, wearing a tie and suit is the minimum because he has to show his respect to the citizens. He needs to be wearing a tie, but considering the type of work he'll be doing, he cannot wear it up tight, so he opens the top button [of his shirt] so it will give him a little air to breathe.
Usually when you see an attractive detective in a film, he is playing to the extreme and that's the source of the charm. But Hae-joon likes to be appropriate and will keep it reasonable. That's the way he works. If you really think about it, a detective who would carry around lip balm and hand lotion in one of his many pockets is not so attractive.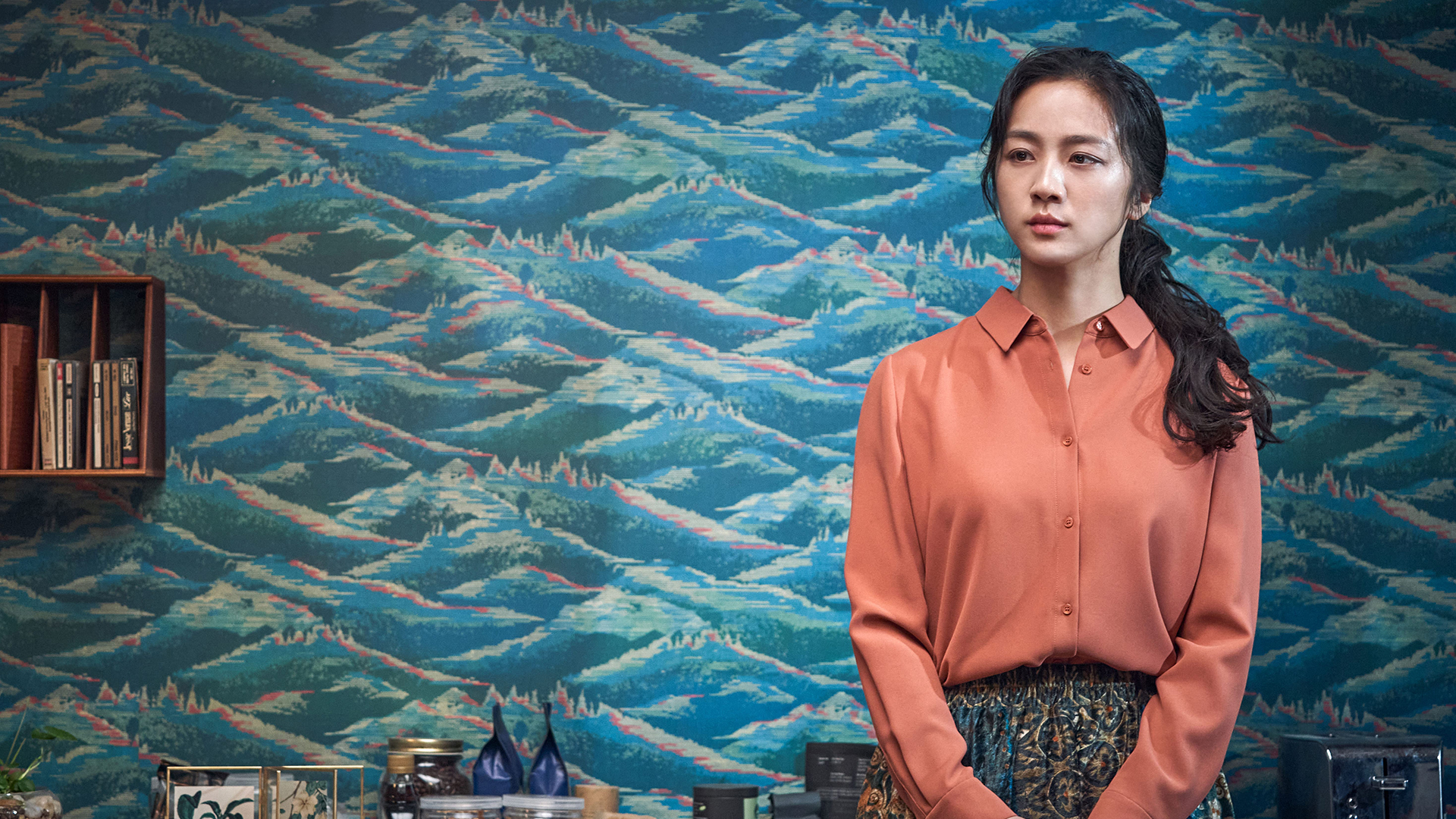 JSW: YOU'VE MANAGED TO MAKE A VERY SEXY FILM THAT'S ULTIMATELY QUITE CHASTE IN TERMS OF WHAT IS SHOWN. A KISS IS AS EXPLICIT AS THINGS GET IN WHAT'S ARGUABLY AN EROTIC THRILLER.
PCW: I wanted to make a romantic film where there's no verbalised line saying, 'I love you'. And I wanted to make my film sexy without nudity. Of course, you can make your film sexy by showing a very sensual sex scene and a very honest portrayal of this action of love, just like how it was done in The Handmaiden. But also, you can accomplish the same level of sexiness by subduing the desire all throughout the film and really giving weight to each small action: the exchange of looks or a small touch, or trying to breathe in the same rhythm. All of those small things become a lot more impactful in terms of making things sensual and sexy. You can definitely accomplish that.
So for example, there's the scene where the two protagonists are in the police car and their hands are handcuffed together, and in the end their hands are on top of each other. If I could make the scene full of sexual tension precisely because these two characters have been subduing their true sexual desires for each other, then that scene will come across as very much erotic.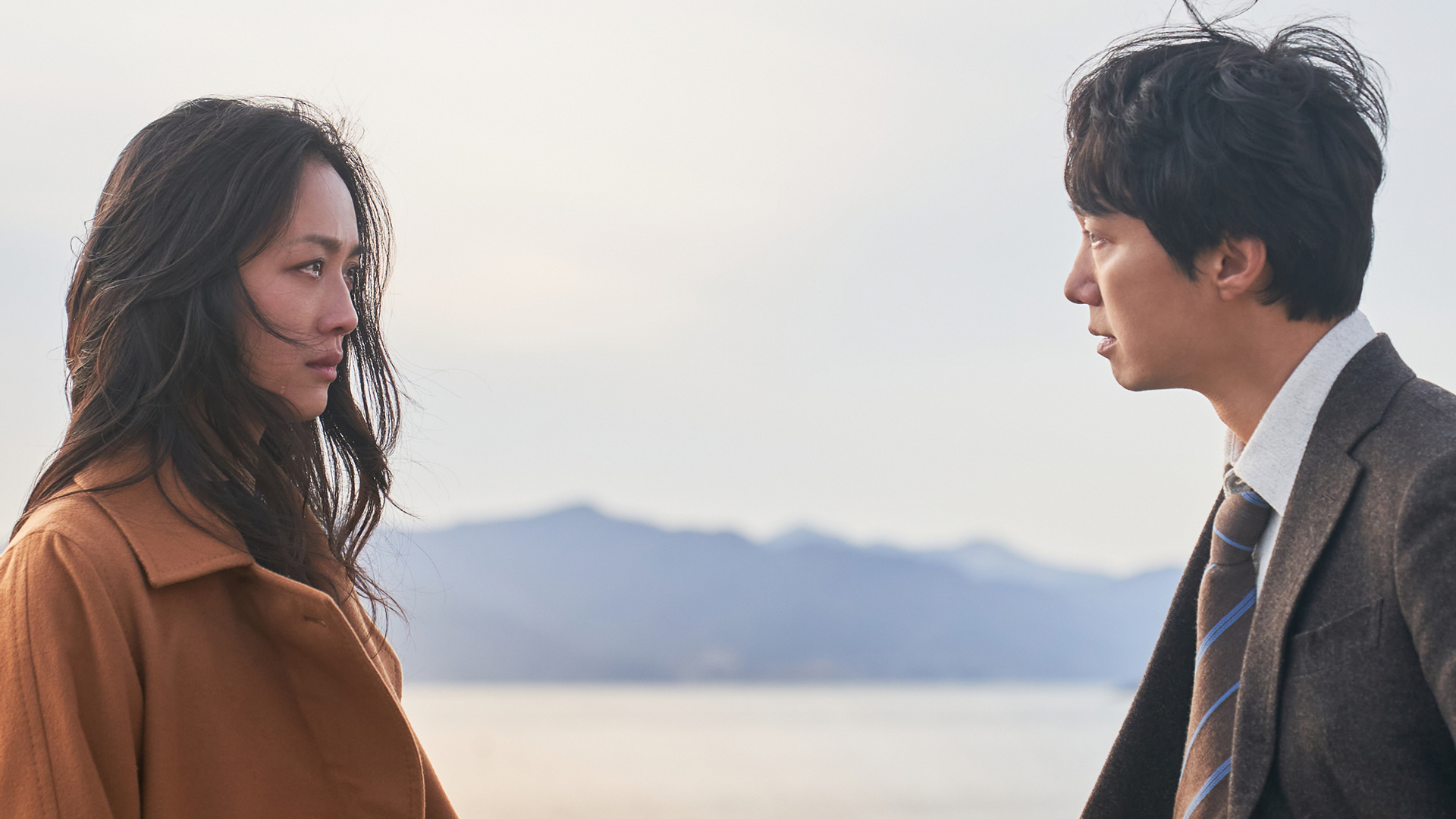 JSW: HAVING WORKED IN BOTH FILM AND TELEVISION [WITH THE LITTLE DRUMMER GIRL, 2018], HOW HAVE THE LAST FEW YEARS OF DISRUPTION TO THE GLOBAL FILM INDUSTRIES AFFECTED YOUR MINDSET WHEN IT COMES TO WHICH PROJECTS WORK BEST IN A SPECIFIC MEDIUM?
PCW: You can definitely say it's best for a film to be screened and enjoyed by the audience inside a cinema, where there's standardised specifications with the best possible sound and image quality. That's the best-case scenario. But there's also restrictions in terms of running time for those films to be shown in the cinemas. So, for me to really do justice to the great John le Carré, I needed six hours. And if I can pull that off without harming the essence of the original work, then it will be better for me to go for a six hour-long series because a 90- to 120-minute running time is just not sufficient to be faithful to the original work. So, there's the need for television or a streaming series.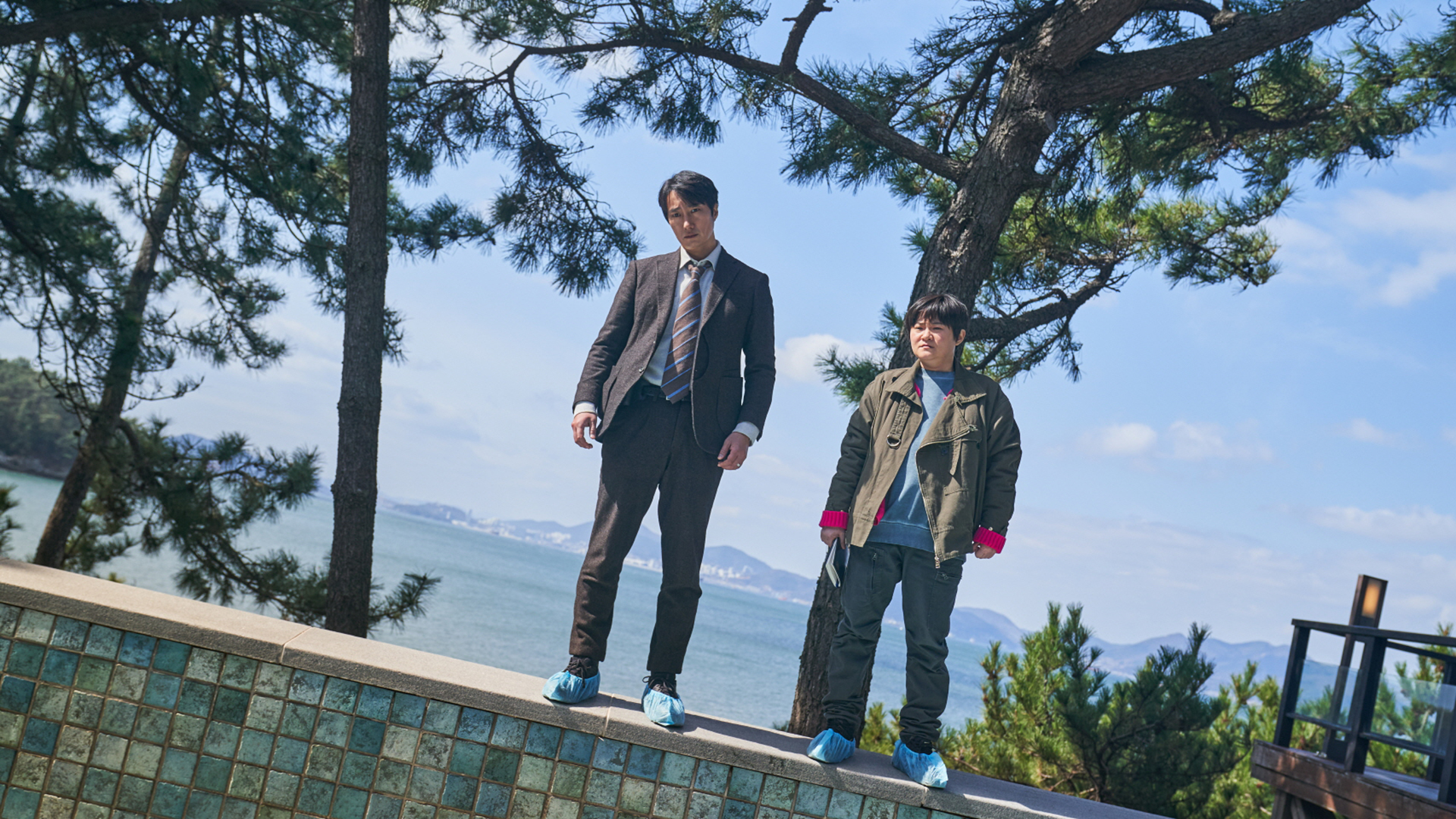 Precisely because I pursued a level of quality for The Little Drummer Girl to be as good as a film I'd be making for cinemas, it was a dream come true when in Korea I was able to screen the director's cut in real cinemas for moviegoers. We had intermissions in between but showed all six episodes in the cinema. Only a few thousand people saw these event screenings but it truly was a dream come true for me.
WATCH DECISION TO LEAVE IN CINEMAS