Emerging from the vibrant Madrid art scene of the 1970s, Pedro Almodóvar has forged a style of cinema that has made him one of the world's most distinctive filmmakers.

He was born Pedro Mercedes Almodóvar Caballero. But his films inform us that they are 'una película de Almodóvar'. No need for the first name, we all know who he is. Like Hitchcock. Or Antonioni. Or Godard. Or Scorsese. (And, if there is any justice in the cinematic world, Campion.) He works within the remit of recognisable genres, yet delivers films that are uniquely his own, whether he is immersed in melodrama or skirting the fringes of horror, comedy or psychosexual thriller. Colour is as much a character in his work as the roles he creates, and his love of theatre, popular culture and cinema's rich past inform each of his films.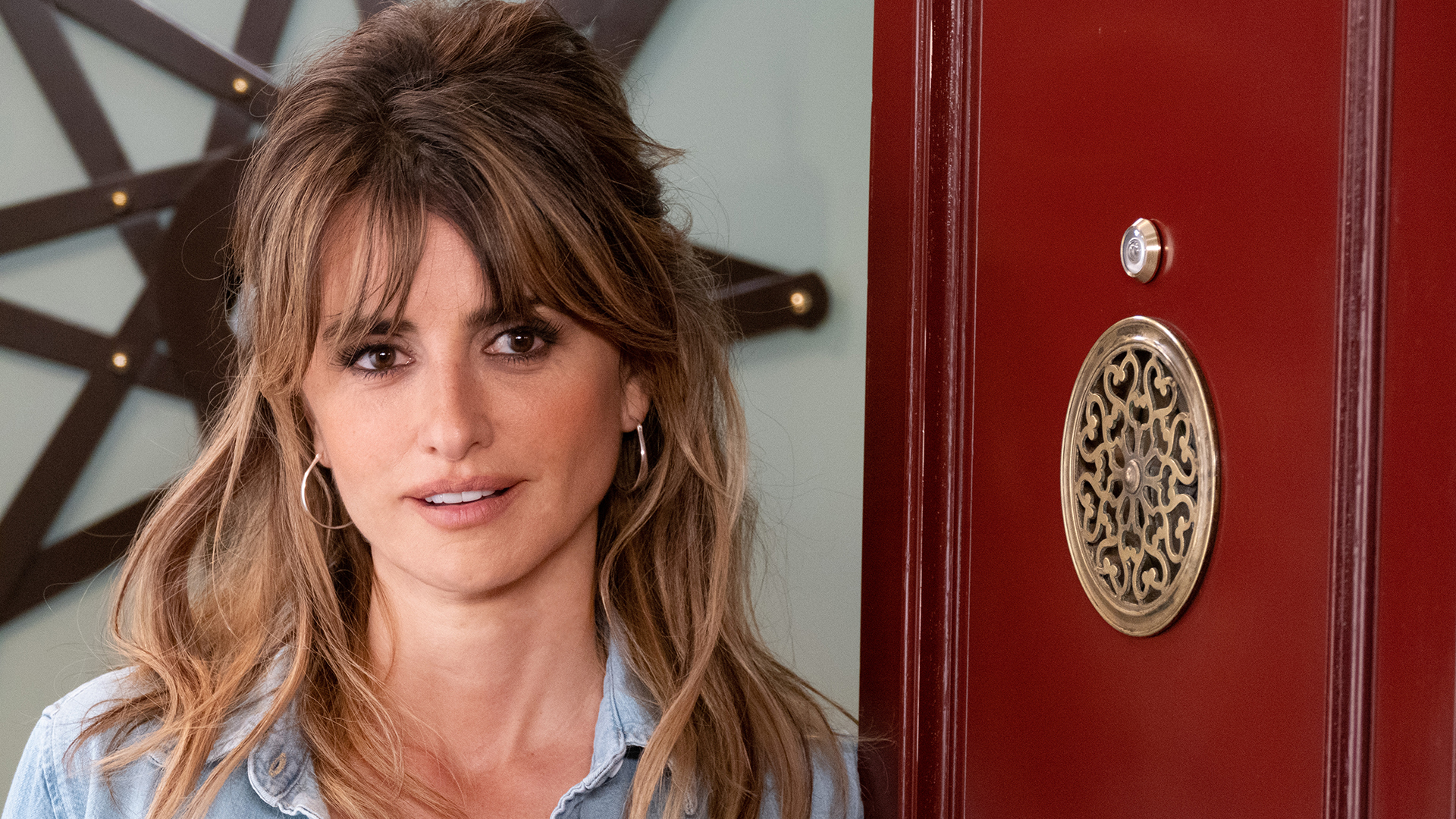 Parallel Mothers is Almodóvar's 22nd theatrical feature in 43 years. It is his seventh to feature Penélope Cruz and the third in which she stars. It also features Rossy de Palma in her eighth collaboration with the filmmaker and Julieta Serrano in her seventh. With its tale of two mothers who give birth on the same day, the film sits comfortably within Almodóvar's most recent body of work – which exudes a mastery over form and finds the spark that made his early films so vibrant – transformed into something more reflective. That said, pigeonholing an artist like Almodóvar can be a mistake. How do the knockabout antics of his camp 2013 comedy I'm So Excited! fit within this 'mature' period, let alone the subversiveness of the Georges Franju-inspired body horror of 2011's The Skin I Live In? The sheen of that film places it within Almodóvar's later work, but thematically it is of a piece with his more outré 80s output. 
His early work grew out of a cultural revolution that emerged in Spain following the death of General Francisco Franco in 1975. After more than three decades of a fascist dictatorship, the country turned to democracy. Almodóvar, who was born in the sparsely populated province of Castile-La Mancha in 1949, was already a part of Madrid's film and theatre scene at the time of Franco's death. He would soon become one of the leading lights of La Movida Madrileña, the countercultural movement that made the most of the new freedoms permitted by the socialist mayor of the Spanish capital. The movement coincided with the rise of the punk scene and synthpop, whose impact was significant. Late into the 1970s, Almodóvar was writing articles, fiction and contributing comic strips to newspapers and magazines. He published the novella Fuego en las entrañas (Fire in the Guts) and a short-story collection (eventually published as The Dream of Reason). He was acting on stage, where he met future on-screen collaborator Carmen Maura. And with the purchase of a Super-8 camera when he was 22, he embarked on a series of shorts. In 1978, he directed the Super-8 feature Fuck Me, Fuck Me, Fuck Me, Tim. And that same year he made the 16mm short Salomé.
Major recognition of Almodóvar as a filmmaker came with what is now accepted as his 'first' feature Pepi, Luci, Bom and Other Girls Like Mom (1980). Shot on 16mm and blown up to 35mm for theatrical release, it starred Carmen Maura, Alaska and Eva Siva, became a cult hit and established its maker's credentials as a rebellious spirit. Along with his subsequent Labyrinth of Passion (1982), Dark Habits (1983) and What Have I Done to Deserve This? (1984), Pepi, Luci, Bom acknowledged the seismic shift that had taken place in Spanish society. But the films also garnered criticism for their tone and content. In particular, Dark Habits attracted the wrath of the Catholic church, which likely pleased Almodóvar, who was an admirer of the similarly anticlerical Luis Buñuel. (The filmmaker would turn his full gaze to the Catholic Church once again in 2004 with Bad Education, a noir-tinged melodrama that touched upon the abuse of children by priests and coincided with stories appearing in the press around the world regarding child abuse within the church.)
After further domestic success with the outrageous Matador (1986) and Law of Desire (1987) – the first film to be produced under the aegis of the El Deseo production company that he set up with his brother Augustín – Almodóvar enjoyed major international success with Women on the Verge of a Nervous Breakdown (1988). Screening in competition at the Venice Film Festival, it was also Almodóvar's first film to be nominated for an Academy Award. (To date, he has won two Academy Awards, five British Academy Film Awards, two Emmy Awards, six European Film Awards, two Golden Globe Awards, nine Goya Awards, a Best Screenplay Award at the Venice Film Festival and four prizes at the Cannes Film Festival, including Best Director and Best Screenplay.)
The film also marked the next stage in Almodóvar's career, which witnessed a shift in his style; his work becoming increasingly more sophisticated as his budgets increased and audience became more diverse. Which is not to say he was no longer willing to shock. Both Tie Me Up! Tie Me DownI (1989) and Kika (1993) remain two of his most controversial films, with the latter featuring a scene of sexual violence that even his most ardent admirers might find difficult to defend. Along with High Heels (1991) and the superb thriller Live Flesh (1997), these films departed from the rougher edges of Almodóvar's earlier work.
The Flower of My Secret (1995), with its echoes of Douglas Sirk (Todd Haynes, the director of Far From Heaven [2002] and Carol [2015] is arguably the only contemporary filmmaker more indebted to the man behind Imitation of Life [1959] than Almodóvar) found the Spanish auteur edging towards the next stage in his career. It would fully begin with the radiant All About My Mother (1999). Here, Almodóvar's passion for theatre, his control of colour, interplay between various narrative strands, richly detailed female characters, exploration of sexuality and identity, and screenwriting verve converge to create a mesmerising tale of grief and redemption that is as exhilarating as it is emotionally and intellectually satisfying.
Almodóvar's next feature, Talk to Her (2002), saw him receive the Academy Award for Best Original Screenplay. With a narrative that encompasses modern dance, bullfighting, surreal dream sequences and the trajectory of two unconventional relationships, the film once again highlights the filmmaker's gift for storytelling.
Few filmmakers' oeuvres over the course of the last two decades have attracted the acclaim Almodóvar has achieved. An embarrassment of riches, it is telling how extraordinary his output has been by the fact that a film as boldly colourful and clever as Broken Embraces (2009) or as beautifully understated as Julieta (2016) might not be discussed as much as they should solely because they are released next to such popular films as the sumptuous ensemble drama Volver (2006) or the semi-autobiographical Pain and Glory (2019).
Parallel Mothers continues in this vein. Taking the ingredients of a soap drama, involving a mix-up with two babies at birth, Almodóvar weaves a transcendent tale. Continuing the slow-burn, understated approach of his recent work, it shows once again why 'una película de Almodóvar is always essential viewing.