We take a closer look at Suzanne Lindon's directorial debut, Spring Blossom, and explore some of the themes present in this beautifully elegant and nuanced look at first love from the perspective of a teenaged girl.

In 2001, Roger Ebert wrote in a film review of Baz Luhrmann's Moulin Rouge! that the movie "is about how we imagine its world". He was talking about a fantastical, hedonistic vision of 20th Century Paris and the Bohemians who inhabited it – but his understanding of a film acting like some kind of wishful time capsule feels apt when considering Suzanne Lindon's contemplative coming-of-age romance, Spring Blossom.
Today we are, at long last, blessed with a breadth of teenage stories onscreen which speak to the visceral and complex emotions adolescence throws your way: a self-destructive yet terribly sensual affair in Marielle Heller's Diary of a Teenage Girl (2015); the sheer terror, taken as seriously as a horror movie, of simply having to exist at 13 years old in Bo Burnham's Eighth Grade (2018). With her debut as writer-director and star, Lindon opts for something more wistful, finding fertile ground somewhere between painfully confessional vulnerability and fantastical, outlandish world-building to create something simple, something pure.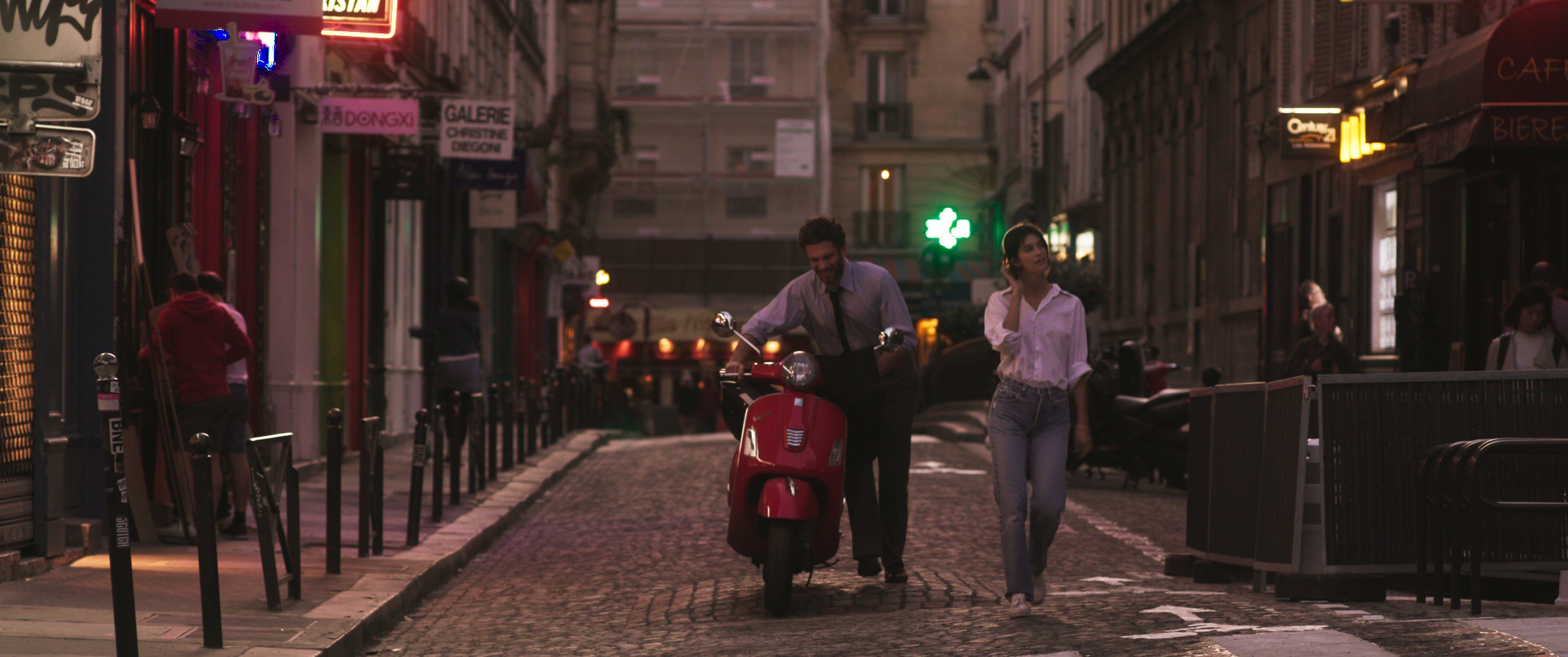 Her character Suzanne wanders through Paris in billowing white shirts and straight-leg jeans, with a few locks of hair framing her face escaping from a low, loose ponytail. These seemingly effortless details matter – she's put-together but calmly so, self-conscious but not neurotic. She is the epitome of every "I woke up like this" model the world asks you to try and emulate. Her story, one of a curious attraction to Raphael (Arnaud Valois), an older actor performing in a play nearby, is also a calm one. 
He doesn't sweep her off her feet, they aren't star-crossed lovers who damn the world and run away together. No, they have toasted bread and jam, they walk side by side as the day winds down and he kisses her on the cheek, on the neck, just behind the ear. It leaves room in their romance for your mind to wander – Lindon gives you the ingredients, suggests the mood, but doesn't impose a conclusion. It's not that she's hiding the details of their relationship – rather, it's presented as so many things are at that age: as a hypothesis, a potential, a big ol' what if?  What if they get bored of each other? What if she worries too much? He cares too little? Their friends don't understand? Love, as a teenager but then also at any age, oscillates between blissful and terrifying once your romance fully blooms and becomes subject to the world it exists in. It can be hell – and so Lindon decides to avoid that in order to preserve this nascent relationship as her characters would prefer to live it.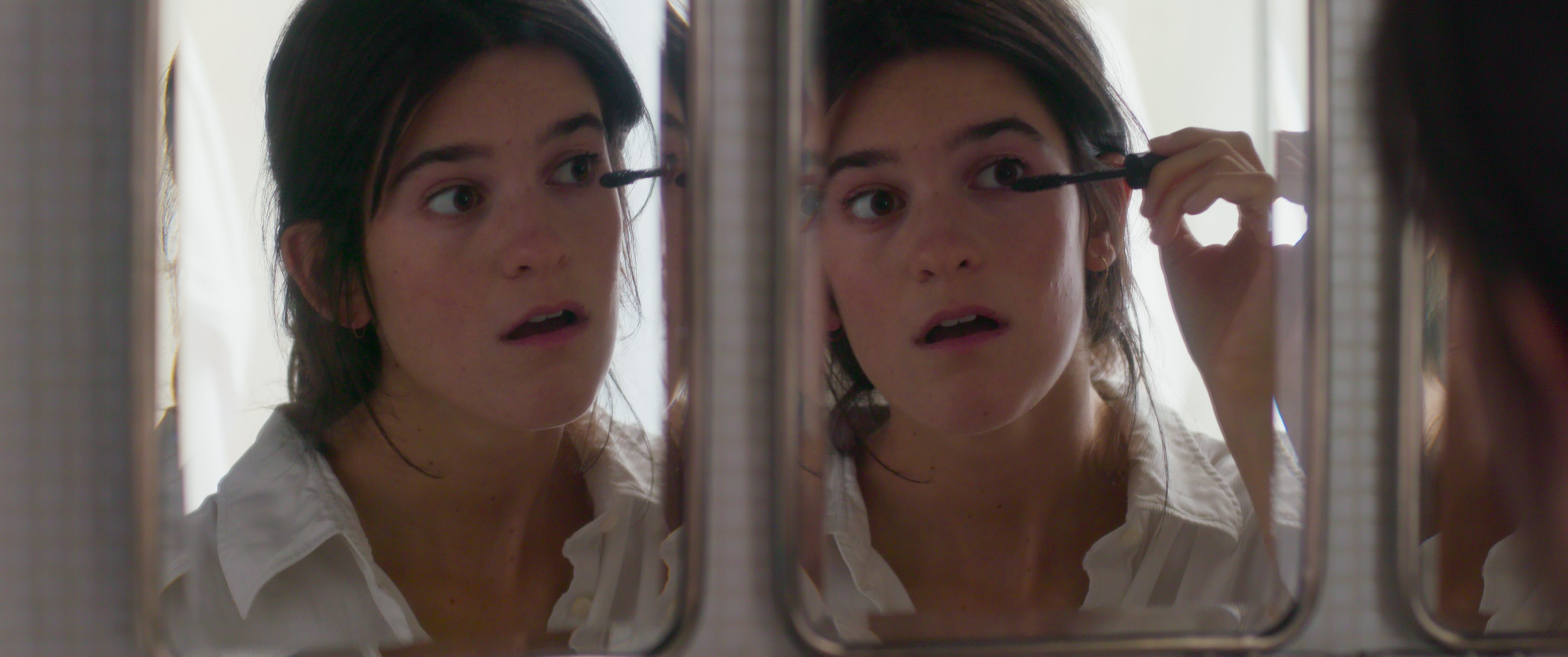 This makes Spring Blossom at once ethereal and starkly familiar. So often when a young woman's mind wanders, the screen is filled with stars and sparkles, morphing into sickly colours and delirious cartoonish voiceovers. But actually, it always feels real, doesn't it? When you wake up from a dream about the person you spent your days thinking about, the shock comes from the fact that such potent emotions can exist while sleeping, and just how far away that imagined truth was. It's pure and it's elegant, but it's no less true. 
Was it all just a dream? Did Suzanne and Raphael really ever meet? Can they really love each other? Lindon would never answer that so crudely. When you're a teenager, so often the gaps you fill in on your own are more satisfying than the way real life could ever play out. You still know these people intimately—what they wear, how they sound, the way they walk—and those feelings belong to you, but the details, the ending? Well, that's entirely up for grabs.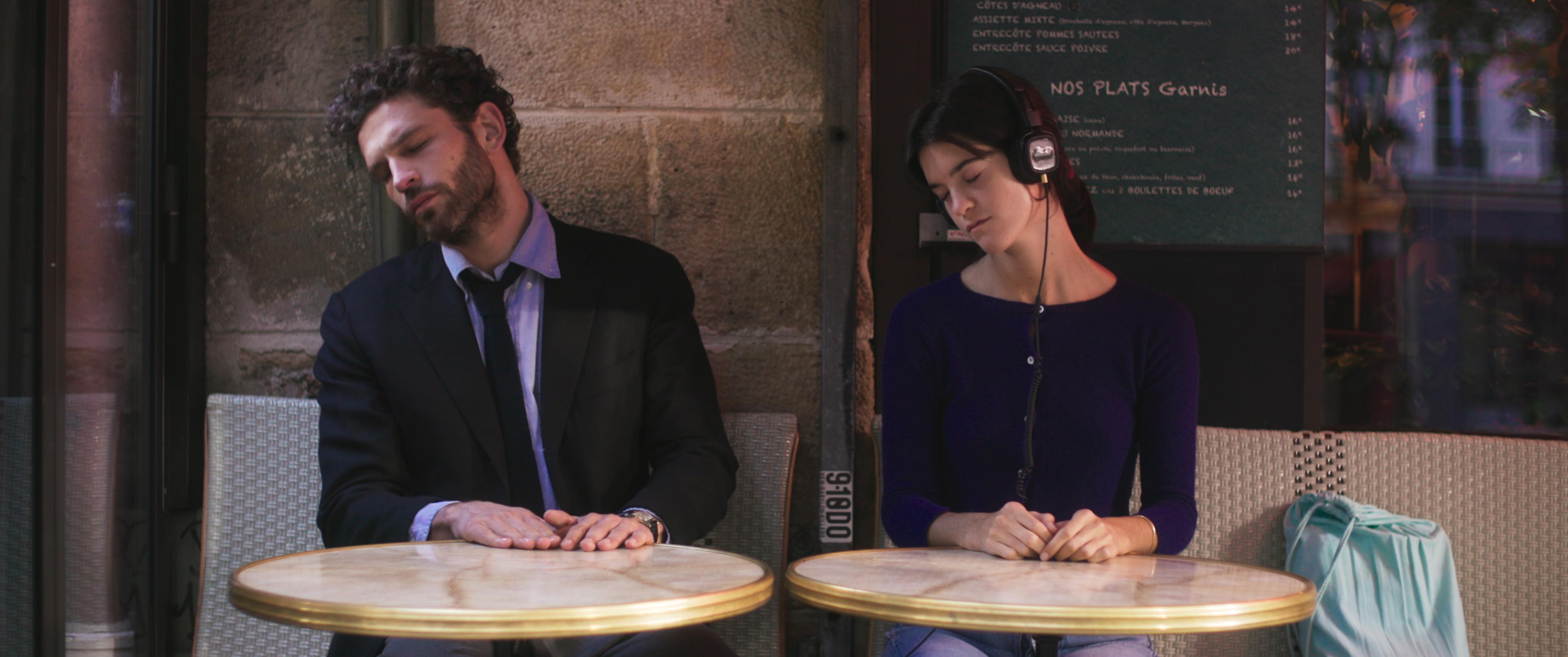 Lindon lets the façade of a grounded, completely logical narrative deliberately slip on a handful of occasions, to let her characters dance. Not at a sweaty party to exorcise frustration about the minutiae of adolescence, but in moments of focused, synchronised dedication as Suzanne and Raphael move in harmony. Sat side by side in an outdoor café, she gives him headphones and plays a piece of her favourite classical music. He closes his eyes and starts to dance in line with what he's hearing, and feeling. But then so does she, despite the silence: this isn't a musical and it's not a fairytale, so the strange symbiosis is never acknowledged – but it's still understood. 
When you fall for another person at such a young age, all you want is to be understood. It's hard to talk about, so it's often easier to remain silent. Spring Blossom reads between the lines, imagining in lucid—yet no less seductive—terms what such a connection can look like. It's not silly or sarcastic, and certainly not salacious. There's a space for that story, one in which you see yourself in a carnal, almost haptic way. But here, Lindon extends her hand out to us to imagine how quietly romantic a first love really can be – in all its innocence and elegance, imaginary or otherwise.

Now streaming on Curzon Home Cinema