Michael Leader talks to puppet supervisor Georgina Hayns about her work on Guillermo del Toro's visually dazzling, stop-motion feature adaptation of the classic fable.

Guillermo del Toro's personal, peculiar retelling of Pinocchio has taken years
to come to fruition. Over 14 years, in fact – or, as the filmmaker himself has described it, around half his career to date. But it's one thing to dream of a production, to propose a dark reworking of Carlo Collodi's fantasy stories in the handcrafted art form of stop-motion animation; it's another thing entirely to actually build that world of colourful and curious characters for real.
For that, you need world-class puppet designers and craftspeople. Mackinnon & Saunders, the legendary Greater Manchester-based puppet studio behind projects ranging from Postman Pat to Fantastic Mr. Fox (2009), had created test models (known in the trade as 'maquettes') to add shape and form to the pitch presentation. Then, when the project finally received the green light from Netflix at the end of 2018, with del Toro and co-director Mark Gustafson at the helm, production started in earnest, with teams collaborating remotely from three locations across three separate time zones: Manchester, England; Portland, Oregon; and del Toro's hometown of Guadalajara in Mexico.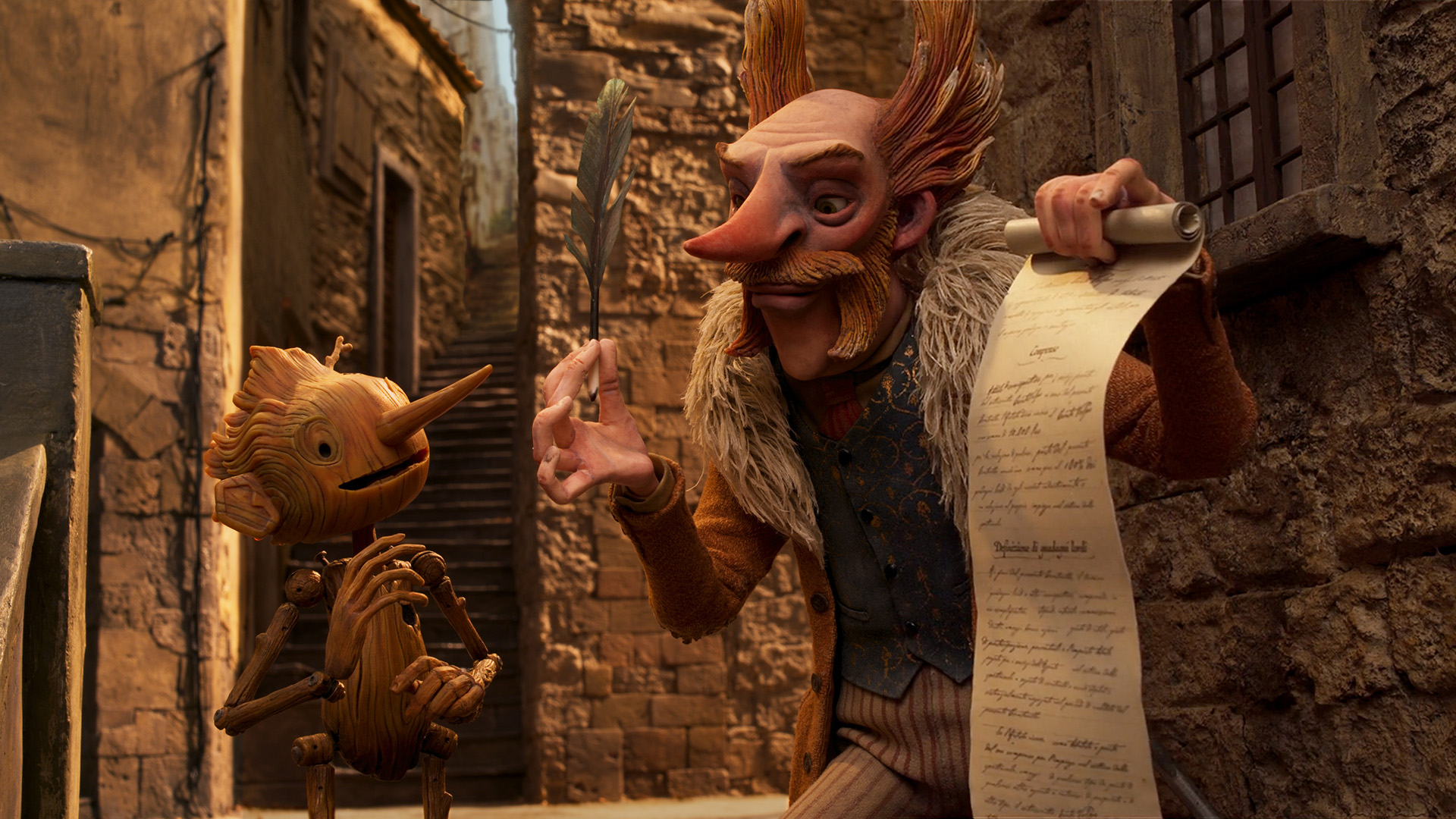 The task of coordinating the process of bringing these characters to life fell to director of character fabrication Georgina Hayns. After 12 years at Mackinnon & Saunders that saw her rise through the ranks from trainee to working on the likes of Bob the Builder, Mars Attacks! (1996) and Corpse Bride (2005), Hayns spent a further dozen years supervising the crafting of characters at Portland's Laika, the studio credited with introducing big-screen stop-motion animation to a new generation with films such as Coraline (2009) and ParaNorman (2012). She was also a diehard del Toro devotee. 'I watched The Shape of Water,' Hayns tells me over Zoom, 24 hours before Pinocchio's world premiere at the London Film Festival. 'And I became his biggest fan overnight. You came out of it feeling that the world was a better place.' So, when the call for Pinocchio came, she jumped at the opportunity.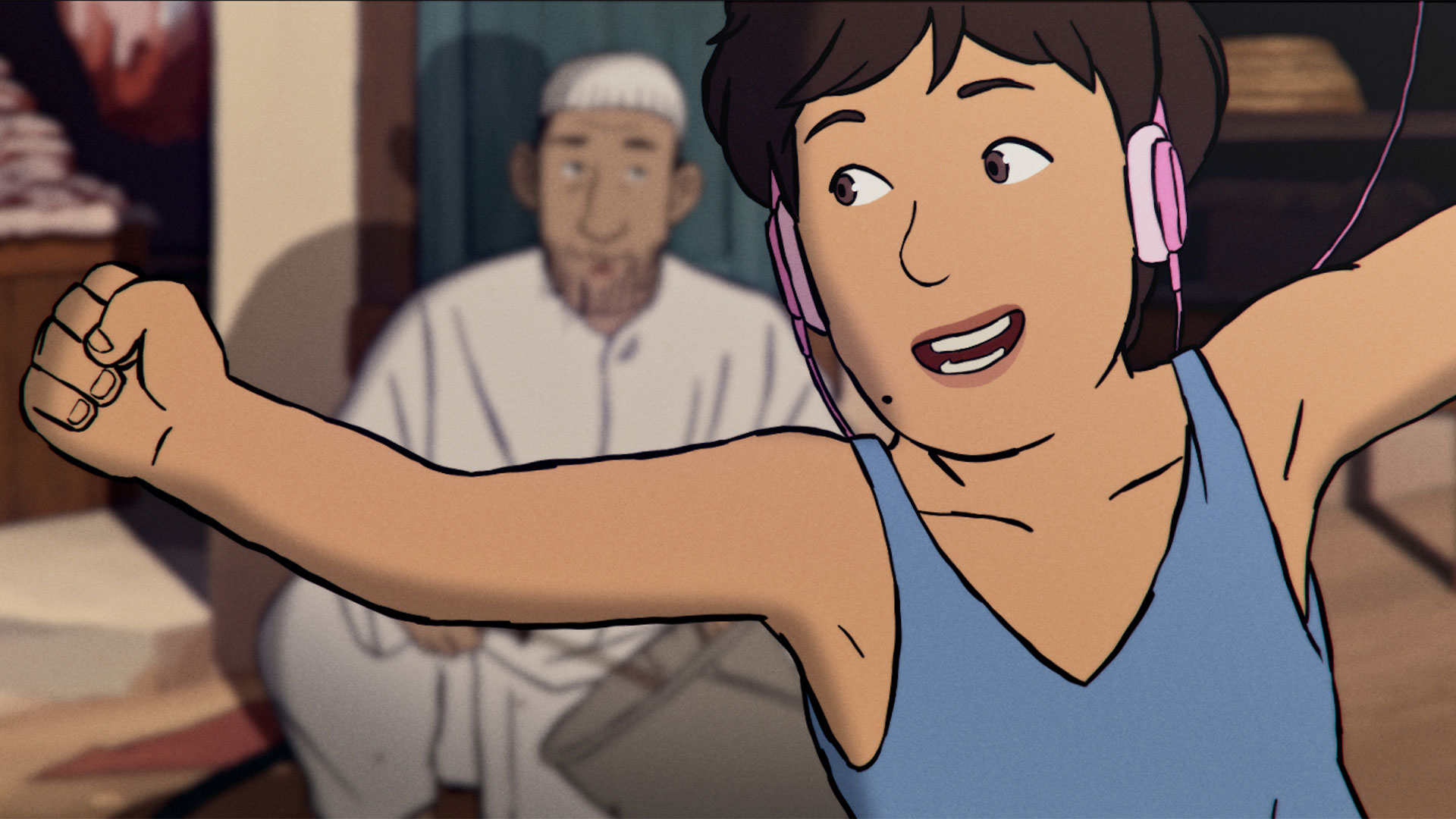 Filling out Pinocchio's expansive cast were 200 individual puppets, including 30 iterations of the title character, a dozen of his supporting stars – such as the father-figure woodcarver Geppetto and the villainous Count Volpe – and scores of background players. Each puppet goes through a meticulous journey from drawn design to fully posable reality: intricate metal 'armature' skeletons are cast in foam latex and silicone 'skin', while separate paint, costume and hair teams weather, clothe and coif the characters on their route to the animation stage. In all, a puppet may pass through 20 pairs of artists' hands. That's where Hayns comes in. 'You can imagine how it's a logistical nightmare,' she explains. 'It starts off as a one-line schedule, and then it explodes into about 100 lines and then has to come back into one line as a finished puppet. That's my biggest job on these films, reminding artists that they need to talk to the person next to them, because most stop-motion artists want to just sit in their own little corner, but it's about working as a team.'
It's no secret that Guillermo del Toro is a stop-motion-animation fanatic. This film is the culmination of a lifetime's love of the art form, mingled with his distinctive vision as a filmmaker. And so, he had grand ambitions. As Hayns explains it, del Toro directed the animators as if they were actors, encouraging them to 'emote through your puppet, be your puppet… and [find] the nuances that actors put into their roles'.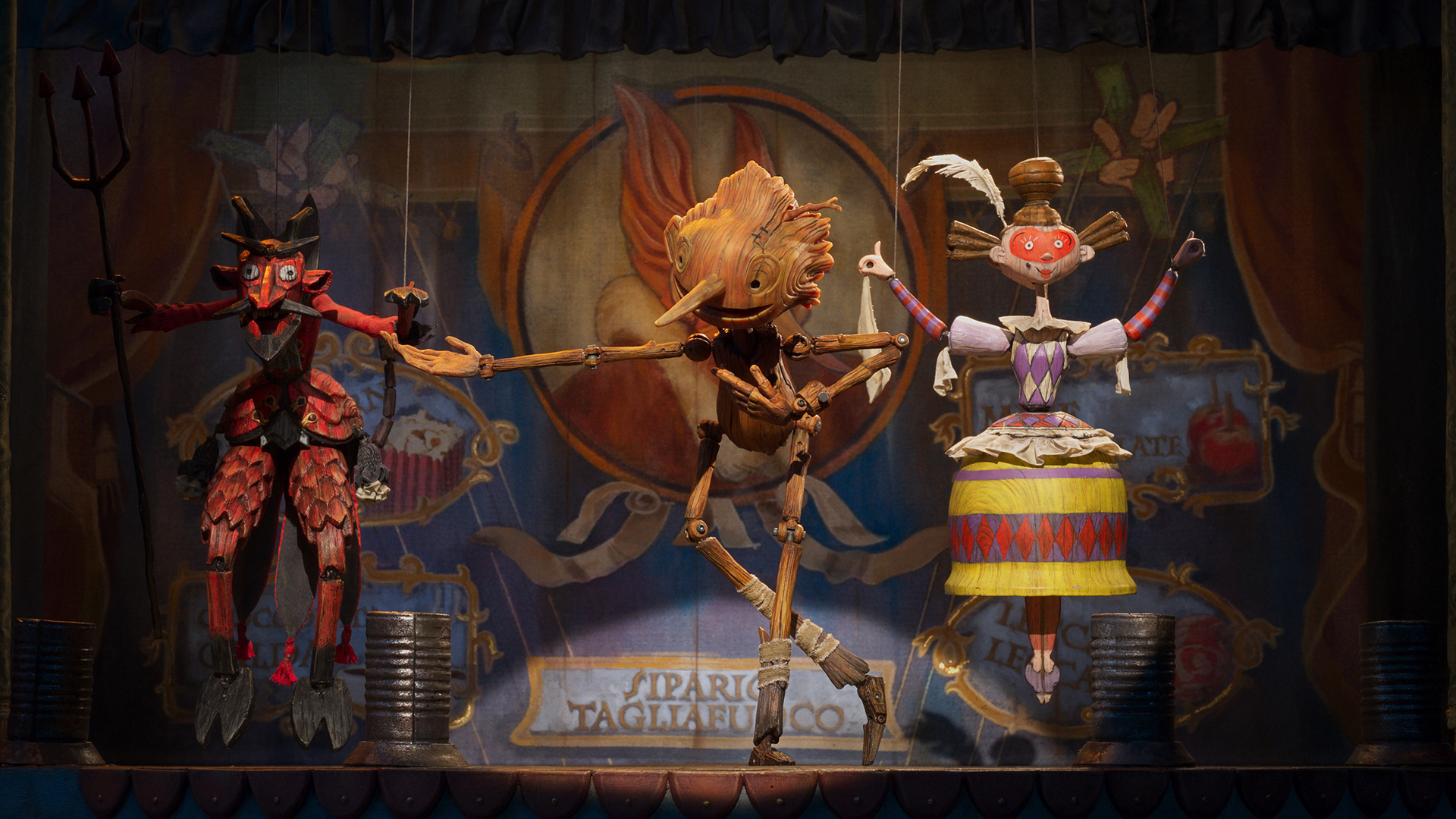 Did that change the build process? 'All of the puppets had to have a subtlety of performance,' Hayns elaborates. 'But we're going to try and do that anyway.Our art form is all about giving as much performance as possible.' To further this, del Toro had one specific request. His preference was for the puppets to have 'mechanical' faces: complex skulls fitted with articulated ball-and-socket joints, lip paddles and gears that can be cranked and manipulated by hand, all to give the animators even more control in the moment. This stood in contrast to the contemporary trend for puppets that have countless 3D-printed facial components that are swapped out at whim, and then polished up in post-production with digital techniques – as seen in glossy Laika productions such as Kubo and the Two Strings (2016), in which the lead character reportedly had over 48 million possible facial expressions. 'Guillermo didn't want that,' Hayns recalls. 'He'd seen a lot of high-end replacement facial animation over the last 10 years, and I think it disturbed him sometimes, he finds it like an Uncanny Valley.'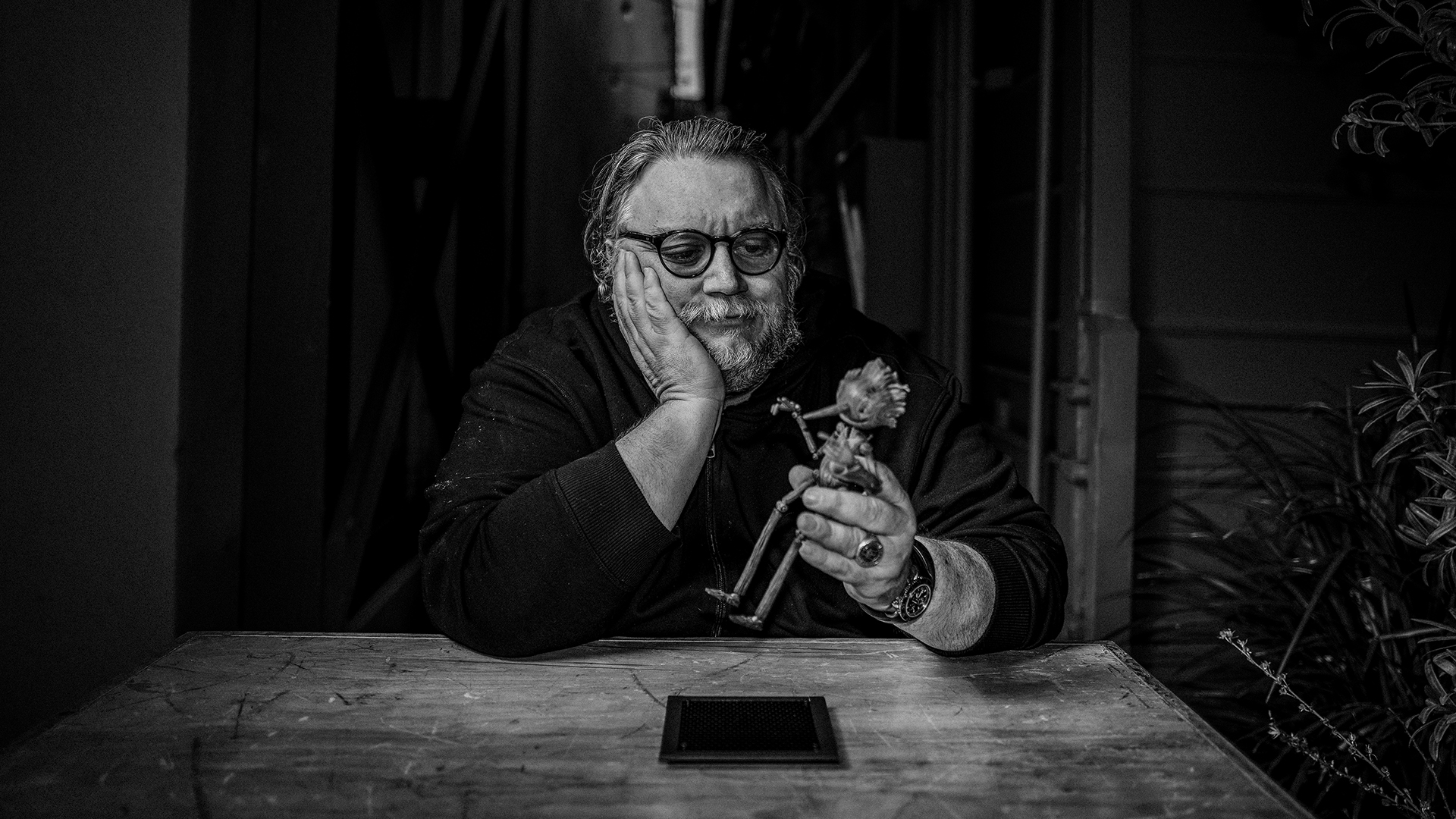 The result gave Hayns and her team something new to worry about: puppet
maintenance. 'To start with, it was a little bit shocking. The animators are pushing these puppets to extremes. And they would come back, and they'd just split a head skin in half!' A puppet hospital was set up, with technicians running from stage to stage with walkie-talkies in hand. The way Hayns describes the job could be fuel for a future del Toro chiller: 'The scariest thing is when a head mechanic breaks mid-shot. Suddenly, an animator has got a puppet that can't talk anymore. We would have to go out, remove the wig off the back of the head, take his skull off, and go in…'
It's that tactility that fans of stop-motion adore: the magical doublethink of seeing fragile, inanimate puppets on screen, and yet believing that they have been imbued with life by an invisible human hand. It's what keeps the art form alive through the ebb and flow of trends and techniques. It's timeless.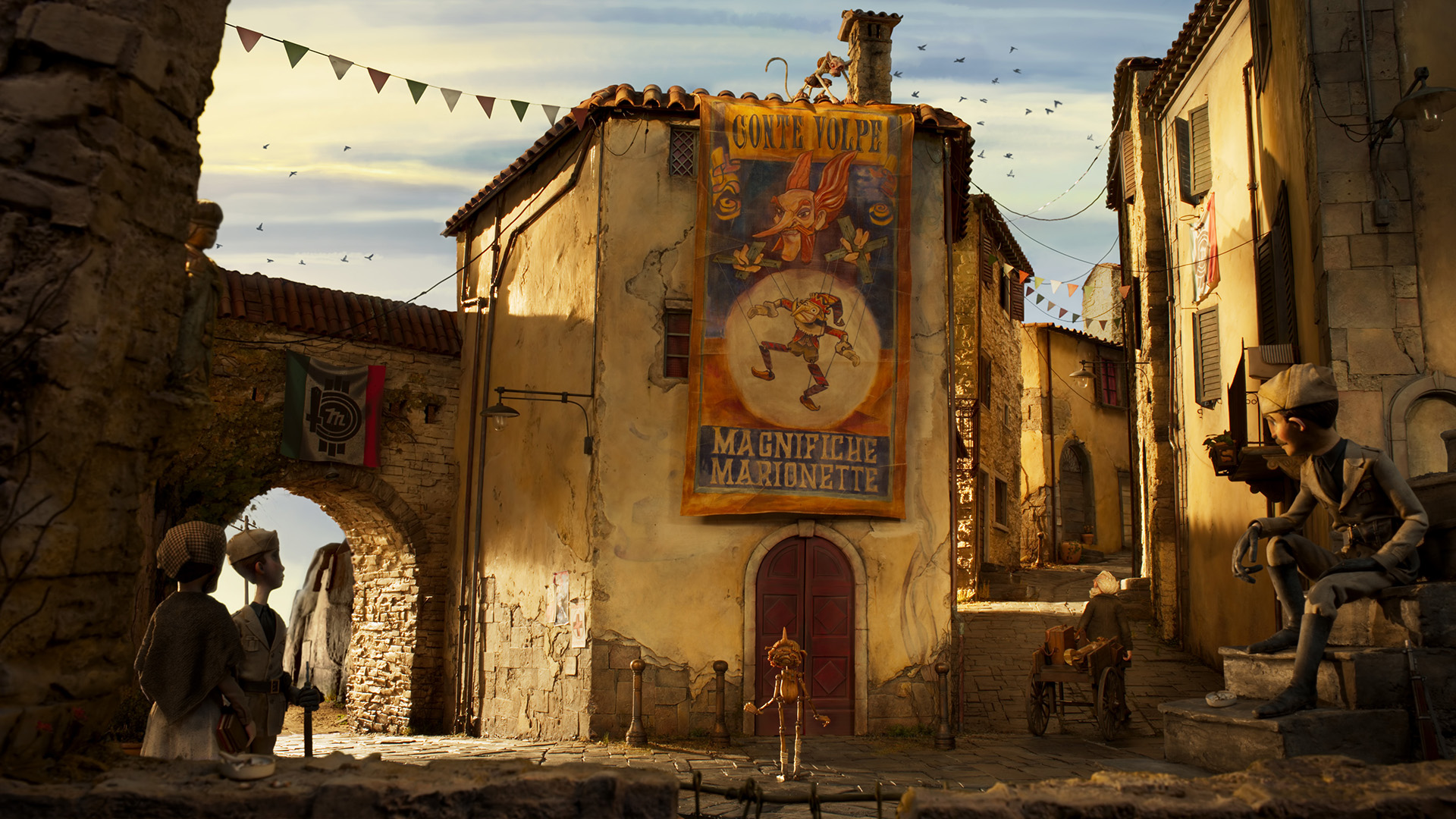 Of course, it's also time-intensive: Hayns' job on the film lasted four years from initial meeting to world premiere, constantly fixing up puppets at every turn. And yet, it's worth it. 'I think a human can relate to it more than they can relate to a computer image that's been generated by a machine,' Hayns argues. 'Everything you see on screen, it's either been made by a human, or it's being articulated by a human. All of the mistakes, all of the imperfection. That's what stop-motion is all about.'
CHECK OUT OUR AWARDS SEASON COLLECTION ON CURZON HOME CINEMA