Charlotte Wells' autobiographical feature debut arrives at a time when introspective cine-memoirs are thriving. Here, Rory Doherty explores how the filmmaker questions the reliability of memory, and film, in her acclaimed cinematic self-portrait.

Directors have always told their life stories on screen, but rarely have so many of them plumbed their pasts in such quick succession. The forced introspection of the pandemic certainly prompted Steven Spielberg to pen his forthcoming cine-memoir The Fabelmans (2022). And yet, even before then, Pedro Almodóvar (Pain and Glory, 2019), Alfonso Cuarón (Roma, 2018), Joanna Hogg (The Souvenir, 2019) and more were reflecting on their youth and what it all means – with the beauty of hindsight.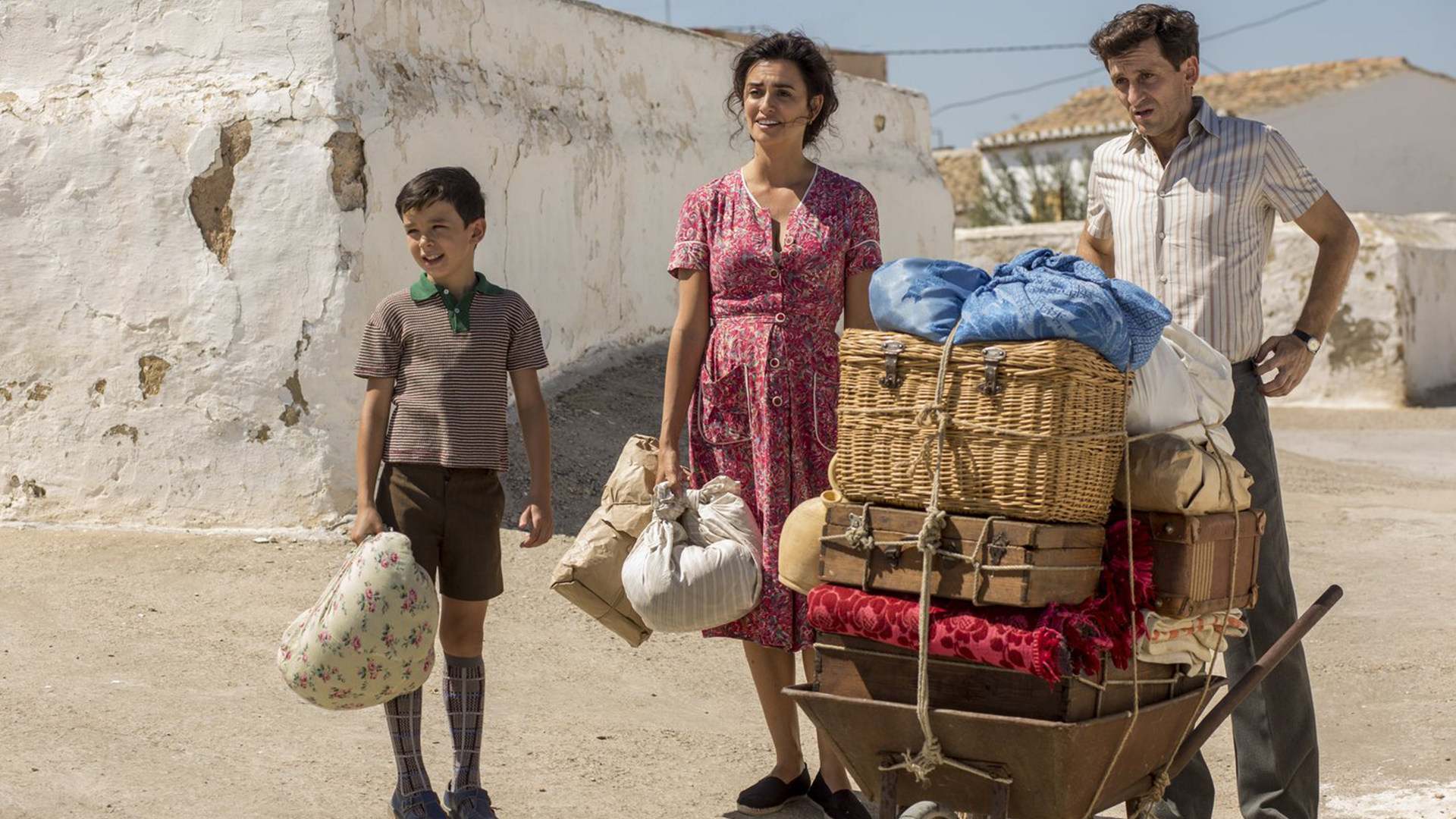 This year's entries into the autobiographical-films canon include Kenneth Branagh's Belfast (2021) and James Gray's Armageddon Time (2022), which both attempt to delve into the political turmoil, in Troubles-era Ireland and 1980s New York respectively, that their creators were too naive to understand as children. Richard Linklater's rotoscope animation Apollo 10½ (2022) – with its rambling recollections of the carefree summer of 1969 – offers a rose-tinted, sometimes fantastical, approach to the past. For his cinephile period drama Empire of Light (2022), Sam Mendes removes the filmmaker-surrogate character (a constant in the aforementioned titles) to explore the psychology of a parent he felt estranged from, portrayed by a mercurial, mentally unstable Olivia Colman.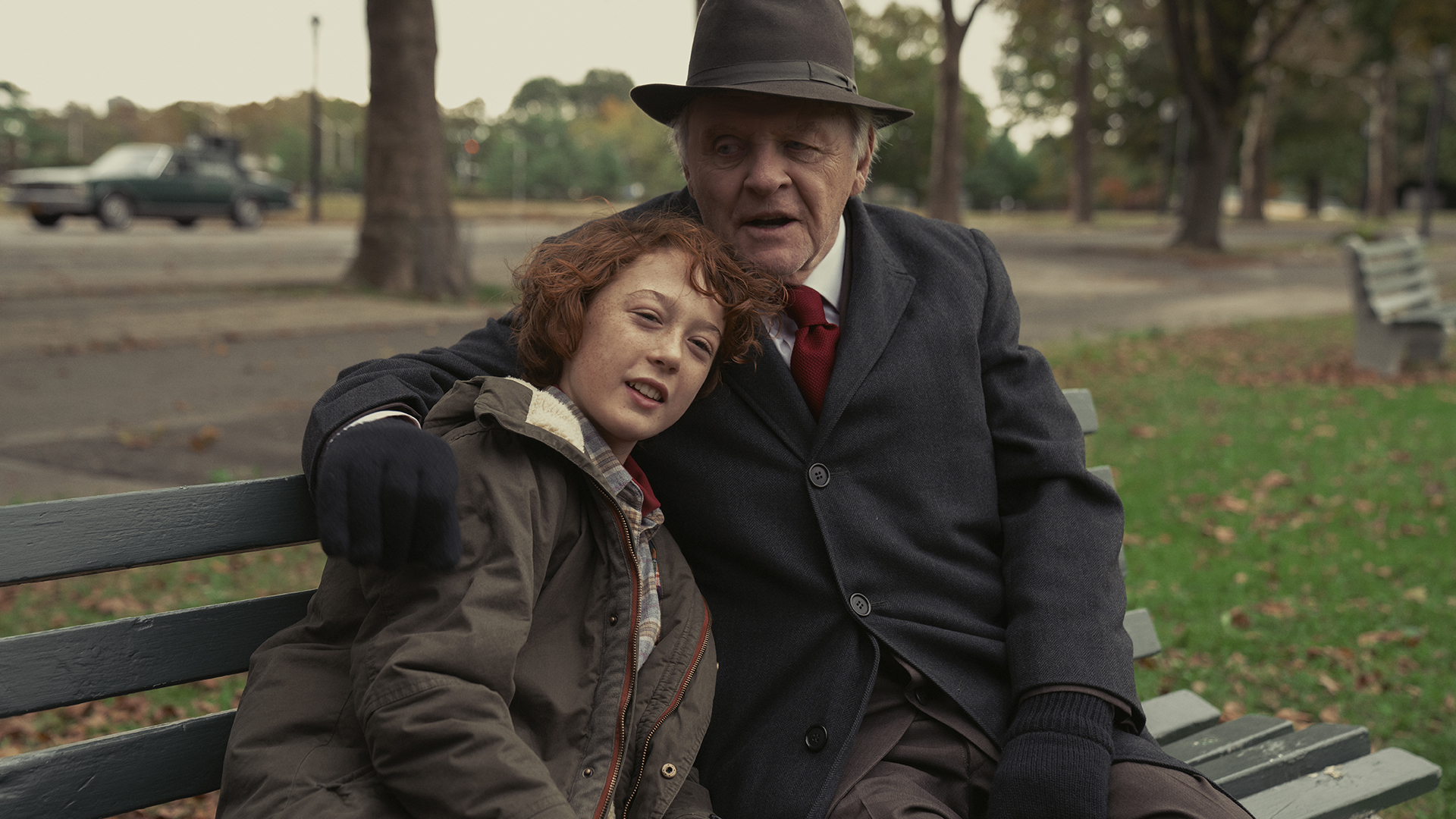 Scottish writer-director Charlotte Wells pulls on a number of these threads for her debut feature Aftersun (2022), an intimate, Nineties-set drama that follows 11-year-old Sophie (Frankie Corio) and her changeable father Calum (Paul Mescal) on their week together in a Turkish holiday resort. Through the film, Wells considers how nostalgia affects our memories by using home-video footage to stir up themes of recording, reflection and (un)truth. Like Empire of Light, Aftersun has its own inscrutable parent in Calum, who also struggles with depression, swinging from euphoric highs to wallowing lows. This leaves Sophie at a remove from him, unable to parse what he is going through.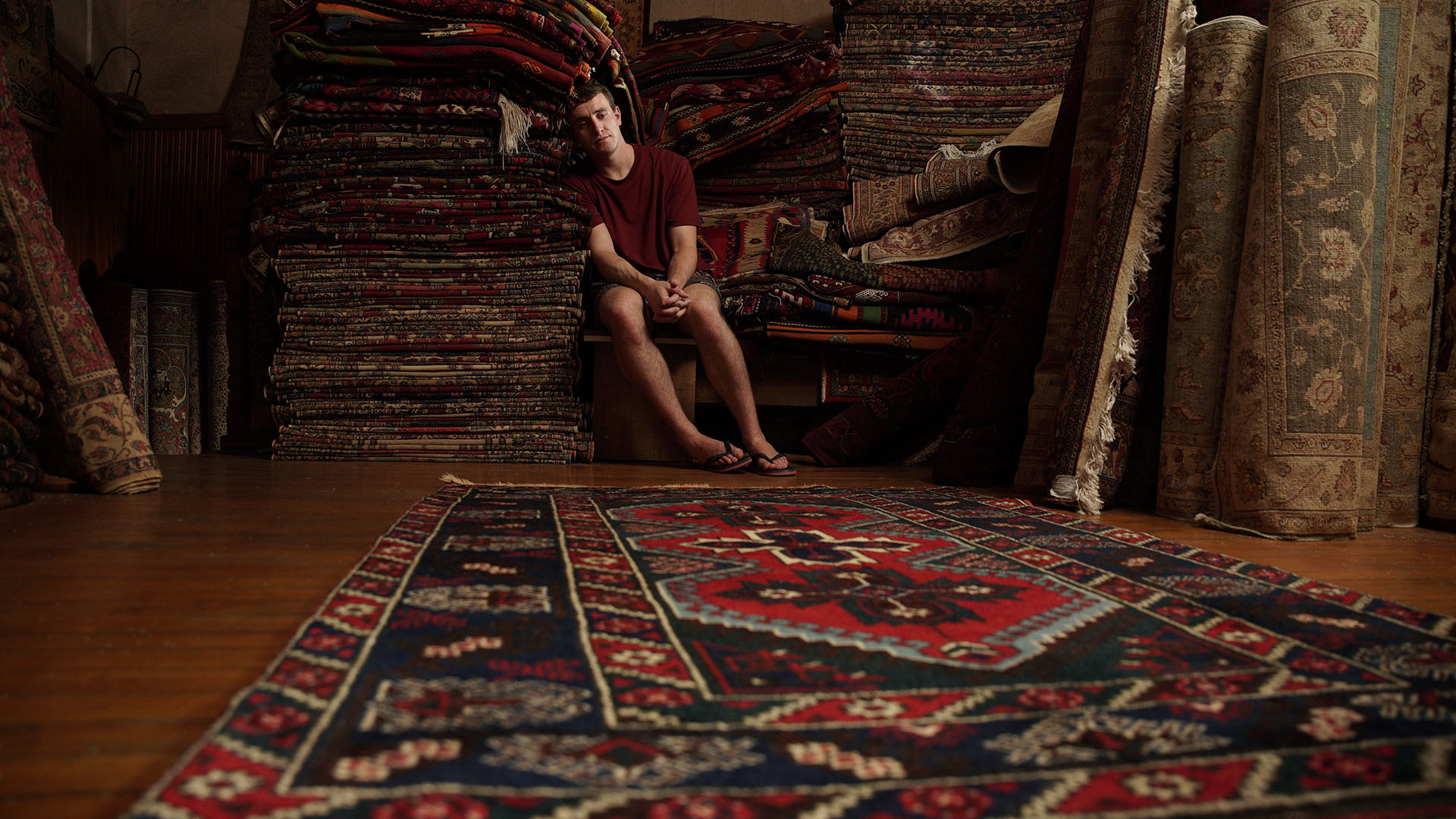 Aftersun deviates from the recent crop of autofictional movies in that it features an older, present-day version of the filmmaker (30-year-old Sophie, played by Celia Rowlson-Hall), thereby highlighting the act of remembering as a fundamental theme. We first catch a glimpse of her in the opening scene where, after watching hazy footage of her father's embarrassing dancing, her reflection appears on the camcorder. Besides raising questions of what is motivating Sophie to look back at her (distant? deceased?) father, this moment signposts Aftersun's other fascination: screens and the recorded image as a tantalising, but ultimately frustrating, window into the past. Adult Sophie is more than a stand-in to represent Wells' off-screen mission, she underlines the reality of creating autofiction – we are all unreliable narrators.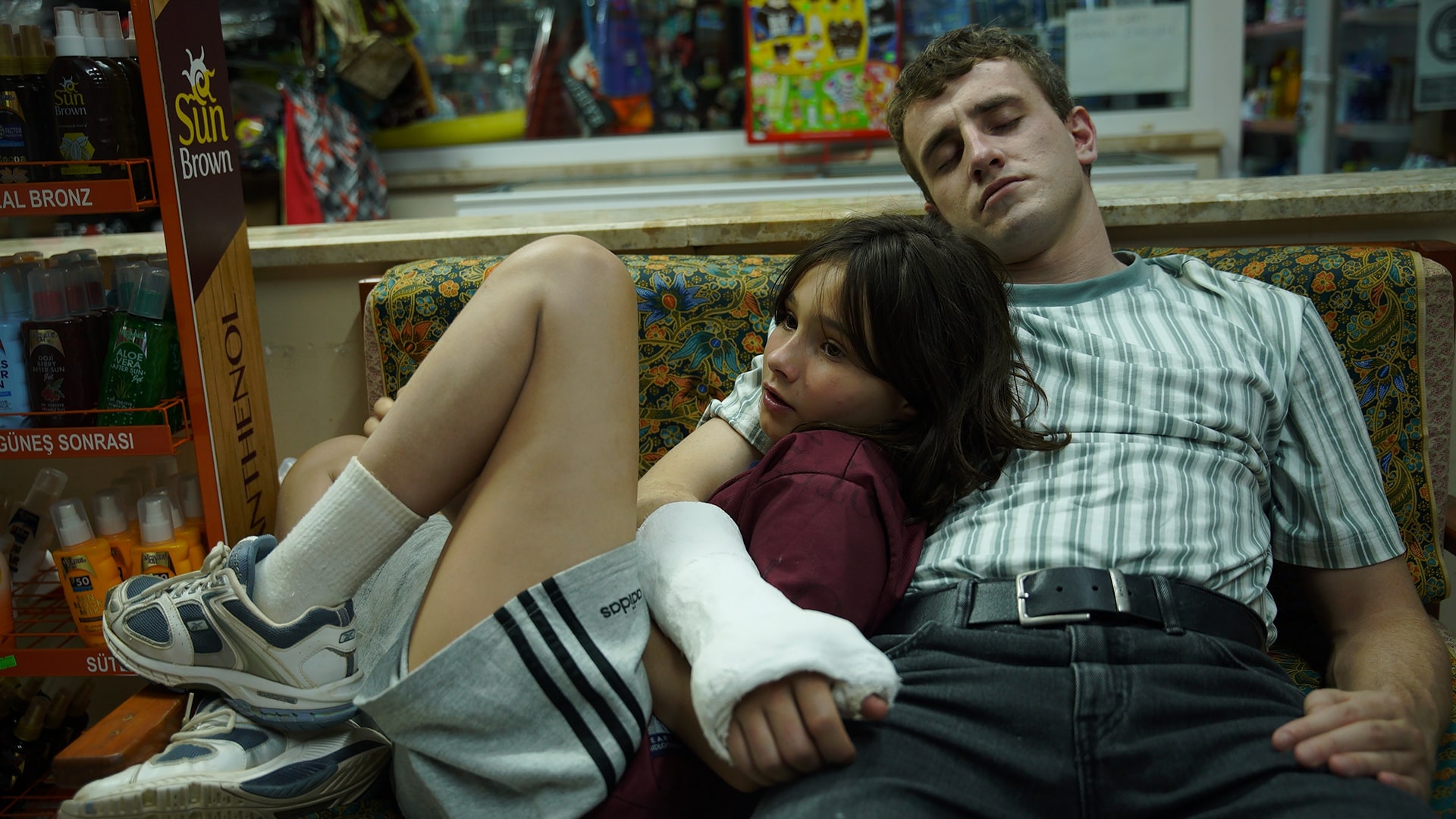 Cameras, Wells argues, can never entirely capture someone's interiority. This is especially true in Calum's case, who won't answer Sophie's question about how his 11-year-old self imagined he'd be living as an adult – a fitting parallel for Sophie who, as we've established, is separated into her 11- and 30-year-old selves in Aftersun – until her camcorder is switched off. He is unnerved by the prospect of having his vulnerability documented on tape. Calum then recounts an upsetting childhood birthday that, although young Sophie may not realise it, coloured the way he perceived his parents, and by extension, how he behaves as a father. All we see of the conversation is their reflections on a television set, illustrating Sophie's inability to remember the emotional detail of her father's confession. If the most important experiences were unrecorded, how reliable are Sophie's home movies as documents of her father?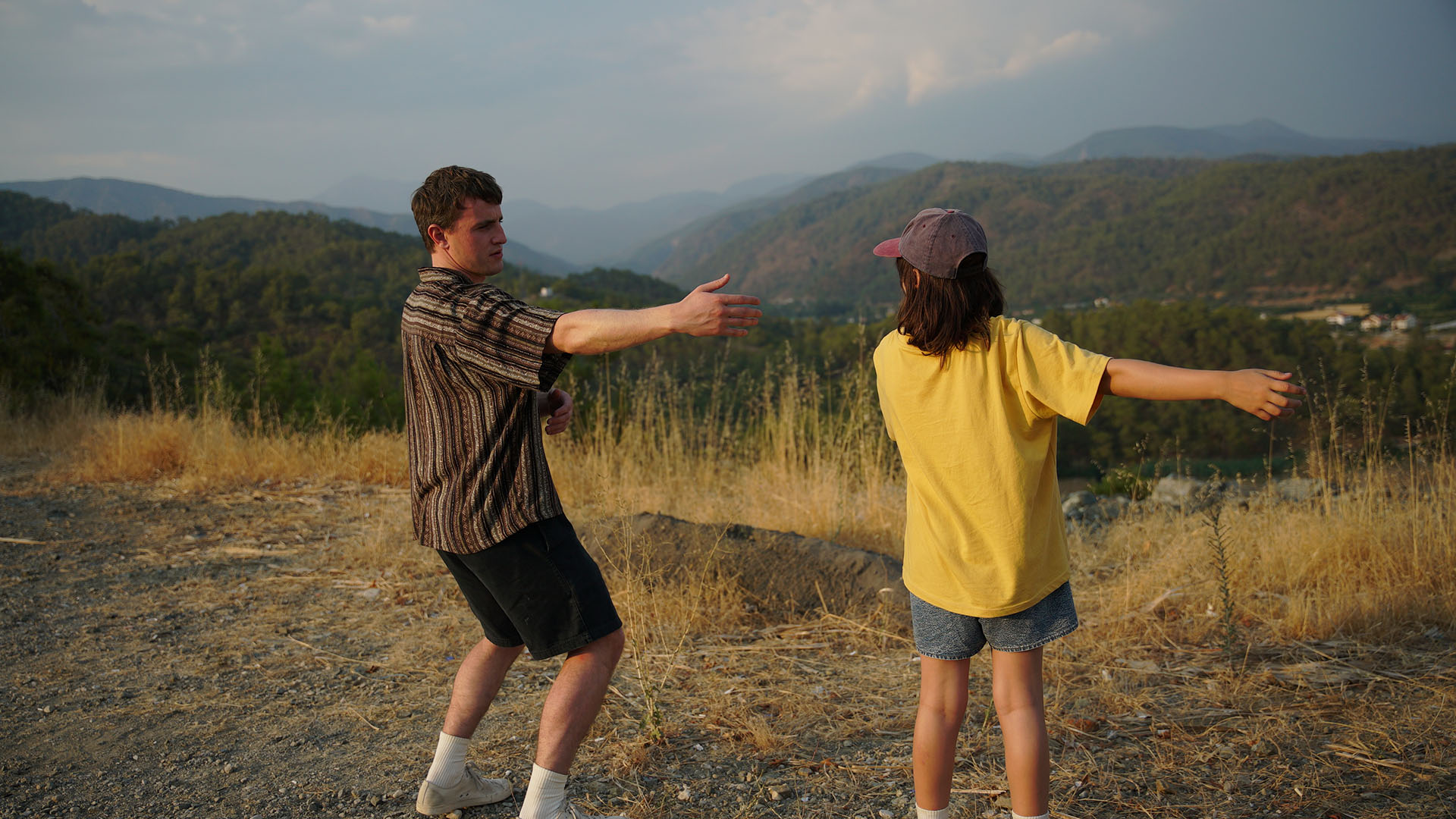 In comparison with other cinematic autobiographies, the relationship between the filmmaker and the characters drawn from their life is carefully calibrated in Aftersun. In its final moments, Sophie's camcorder footage shows her playful extended wave goodbye to Calum at the airport, blissfully unaware that it will come to signify her drawing apart from him. By dramatising the child's perspective, alongside the more complicated experience of the parent left behind in the throes of a crisis, the film allows adult Sophie (and Wells) to absolve those self-critical feelings.
In giving a human face to the desire to unravel the past (with grown-up Sophie), Aftersun is able to more directly channel her catharsis. Her pensive expression perfectly conveys her resentment and regret over drifting away from Calum. Forgiveness is not just a theme in the film, it's the central dynamic, something that can be tracked and felt along with younger and older Sophie, since the distance between her differing perspectives over time – as a child and as an adult – is bridged via video.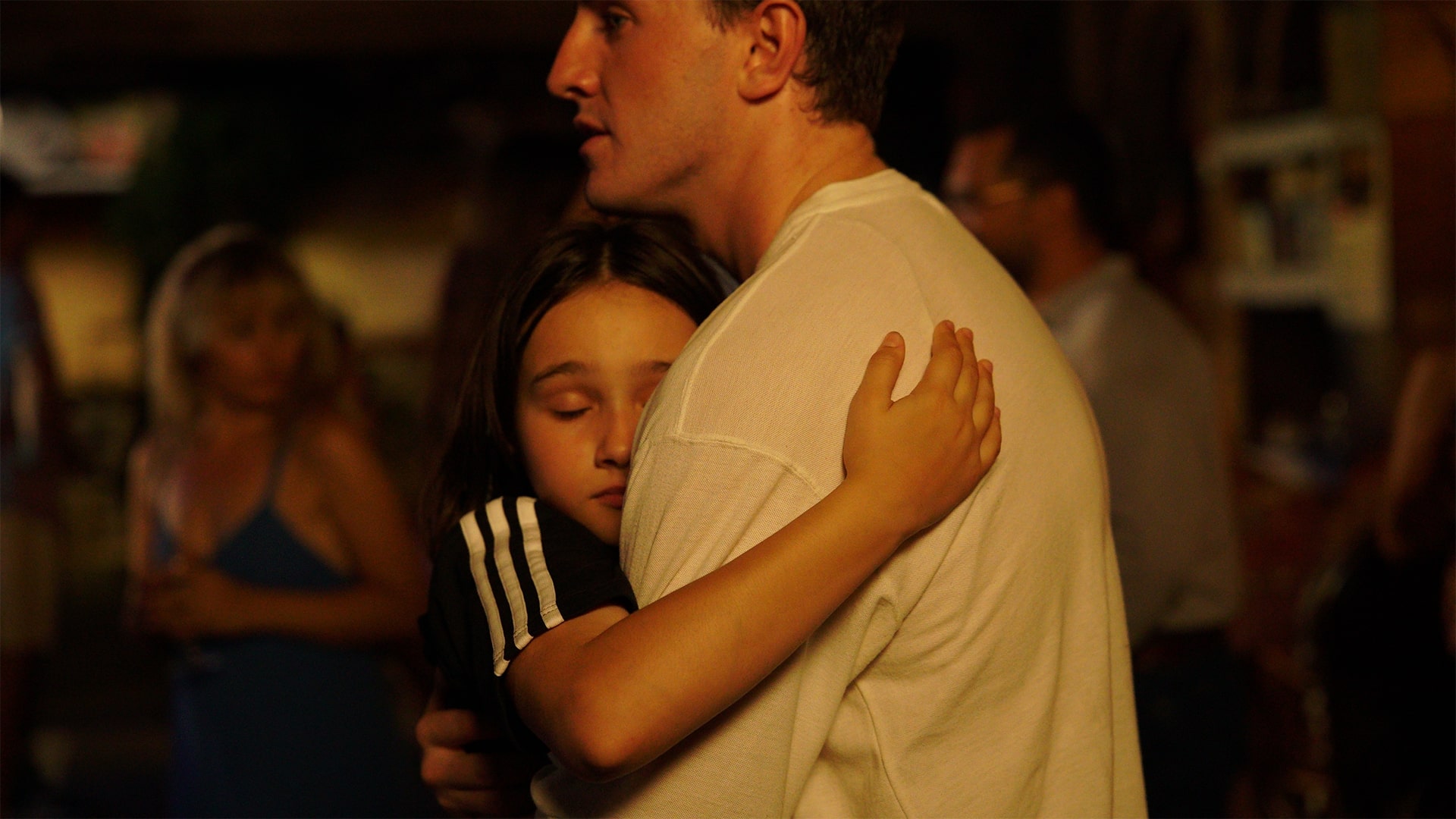 The more arresting relationship, however, is older Sophie and Calum's, which is not explored in stripped-back videotape, but through imagined encounters (linking back to the young protagonist's 'Nasa recruitment' in Apollo 10½). Aftersun shows instances Sophie is unlikely to have remembered – such as well wishes for Calum's birthday fading to him sobbing alone on his bed – which are informed by her later understanding of her father's hidden struggles. The characters come face to face during the shattering climax, where reality is contorted into an imagined strobe-lit confrontation as Calum dances (again) to Bowie and Mercury's 'Under Pressure', which blares too loud for Sophie's shouts to be heard. The metaphor is apparent: autofiction can express real emotions, but it cannot mend the deep wounds they cause.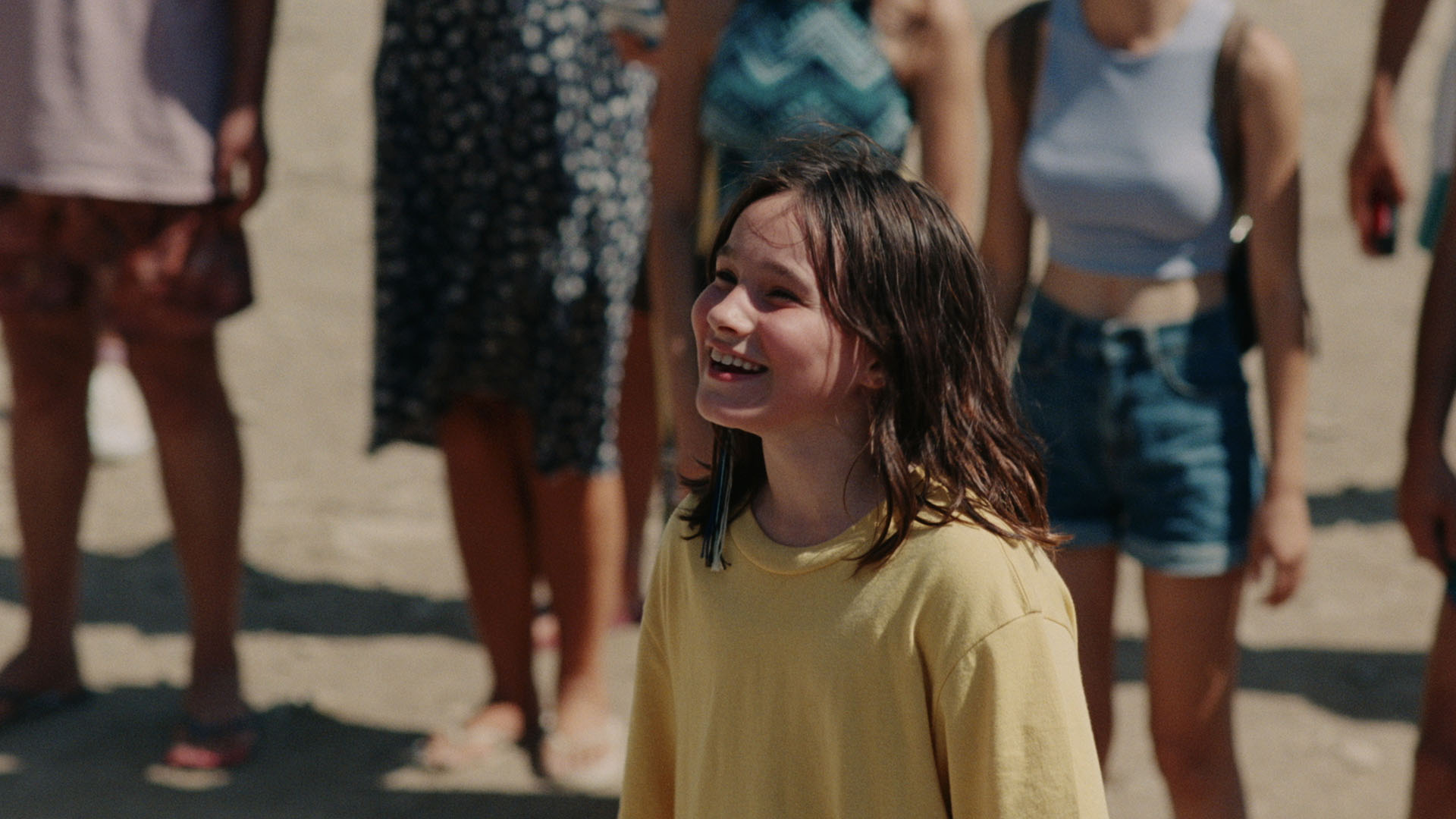 Aftersun leaves adult Sophie without a completely satisfying understanding of her father and, in so doing, offers a twist on the recent coming-of-age autobiographical films that mostly privilege a child's perspective. Wells' assessment of her lost relationship feels less authoritative than her counterparts: it is unfinished, ongoing, taxing. Highlighting the difficulties of navigating memories through film is what elevates Aftersun within the autofiction pantheon, resulting in a heartfelt, soul-baring, willfully opaque film. It's all the better for it.
WATCH AFTERSUN IN CINEMAS