Quarter-life crises rarely feel as fully realised and painfully true as they do in Carolina Cavalli's Amanda. In her irreverent debut, the writer-turned-director navigates the life of its aimless titular heroine as she's forced out of her comfort zone and confronts her anxieties about making friends in adulthood. Cavalli explains how she cultivated the visual identity of loneliness on screen, and how Paolo Sorrentino became the film's biggest champion.

IANA MURRAY: HOW DID THIS STORY ORIGINATE?
CAROLINA CAVALLI: I usually start with the element that excites me the most, and generally, that's the character. When you start from the character and you feel very close to them, they move by themselves and create the plot. With Amanda, at a certain point I knew exactly what she wanted, and in that moment, she was ready to look for a friend. Amanda is someone I would love to have as a friend. I like her way of not adapting to reality but rather adapts reality to suit her, and that's a quality I feel I was missing when I was younger. I was also thinking a lot about children's book heroines, like Pippi Longstocking, and who they would grow up to become at my age. It broke my heart to think that they would change completely, so I imagined they would be like Amanda.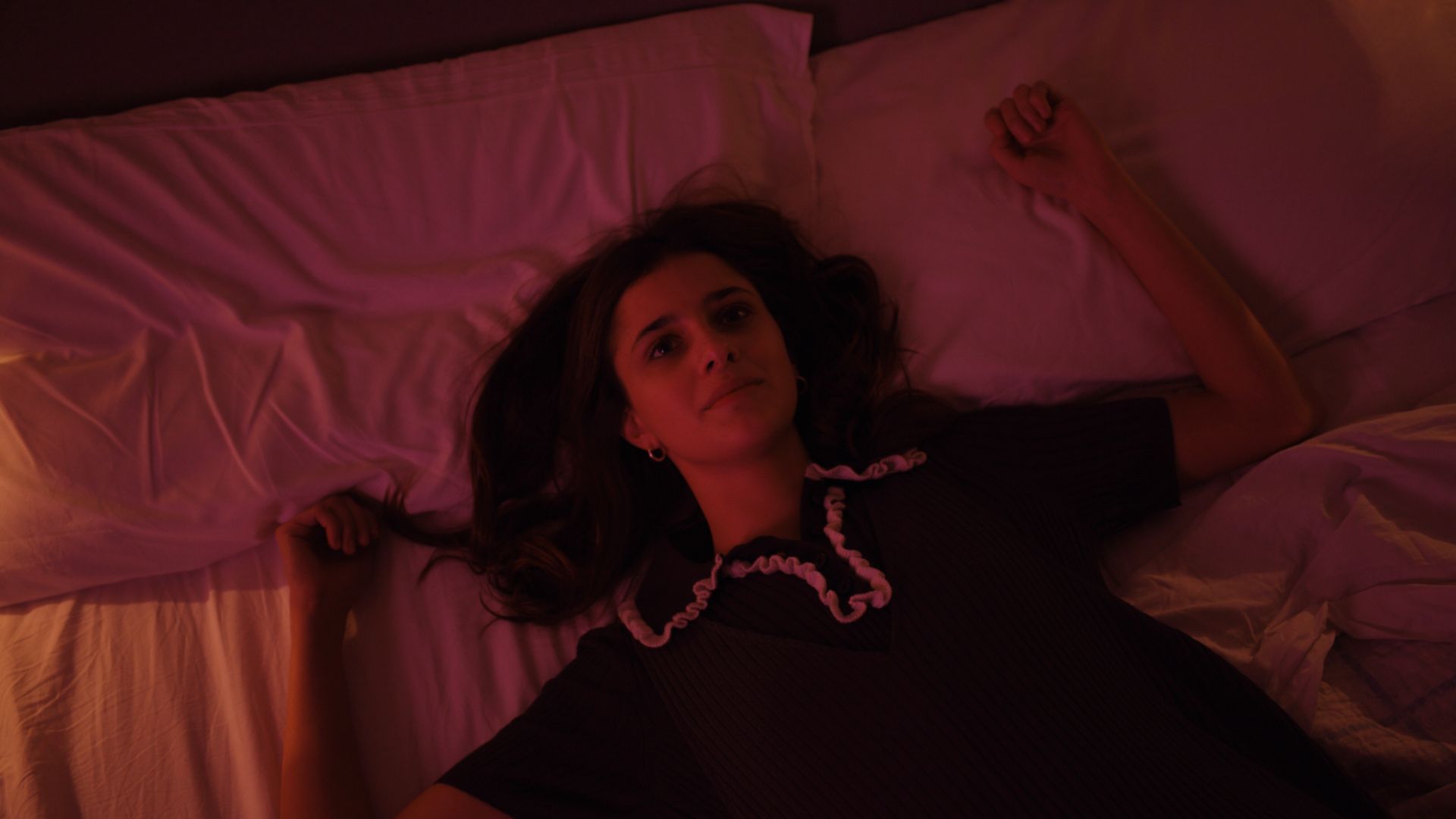 THIS IS YOUR FIRST FILM AS A DIRECTOR. HOW DID YOU FIND THE TRANSITION FROM WRITING TO DIRECTING?
At the beginning, I didn't want to direct this film, I just wanted to sell the script as usual, but then the producer told me, 'I feel it's a very personal story.' I don't know if that was a compliment or not! A screenwriter's personality can be very different from that of a director, so at the beginning, I said no. But then they stopped asking me, which is when I thought, 'Yeah, I do actually want to do it'.
It's true that it is a bit traumatising when you're not used to directing because you're never going to find things as you imagined them. That's obvious. At first, I tended to see reality as a limitation, but then I realised it can actually be an opportunity because it's full of surprises. Even the problems that come from reality can give you the opportunity to be even more creative to try to reframe the situation.
YOU MENTIONED THAT A PRODUCER TOLD YOU THAT THE STORY SEEMED VERY PERSONAL TO YOU. DID YOU HAVE YOUR OWN QUARTER-LIFE CRISIS?
Yes, I had my quarter-life crisis, and even though some years have passed, I think I still haven't overcome it! This feeling of displacement and not belonging, it's something I really feel a lot. It's very human as well. It's strange, but it's common; even the idea of making friends, which is usually related to children and teenagers, for adults it is so important. It's true, it's much more difficult to make friends when you're an adult.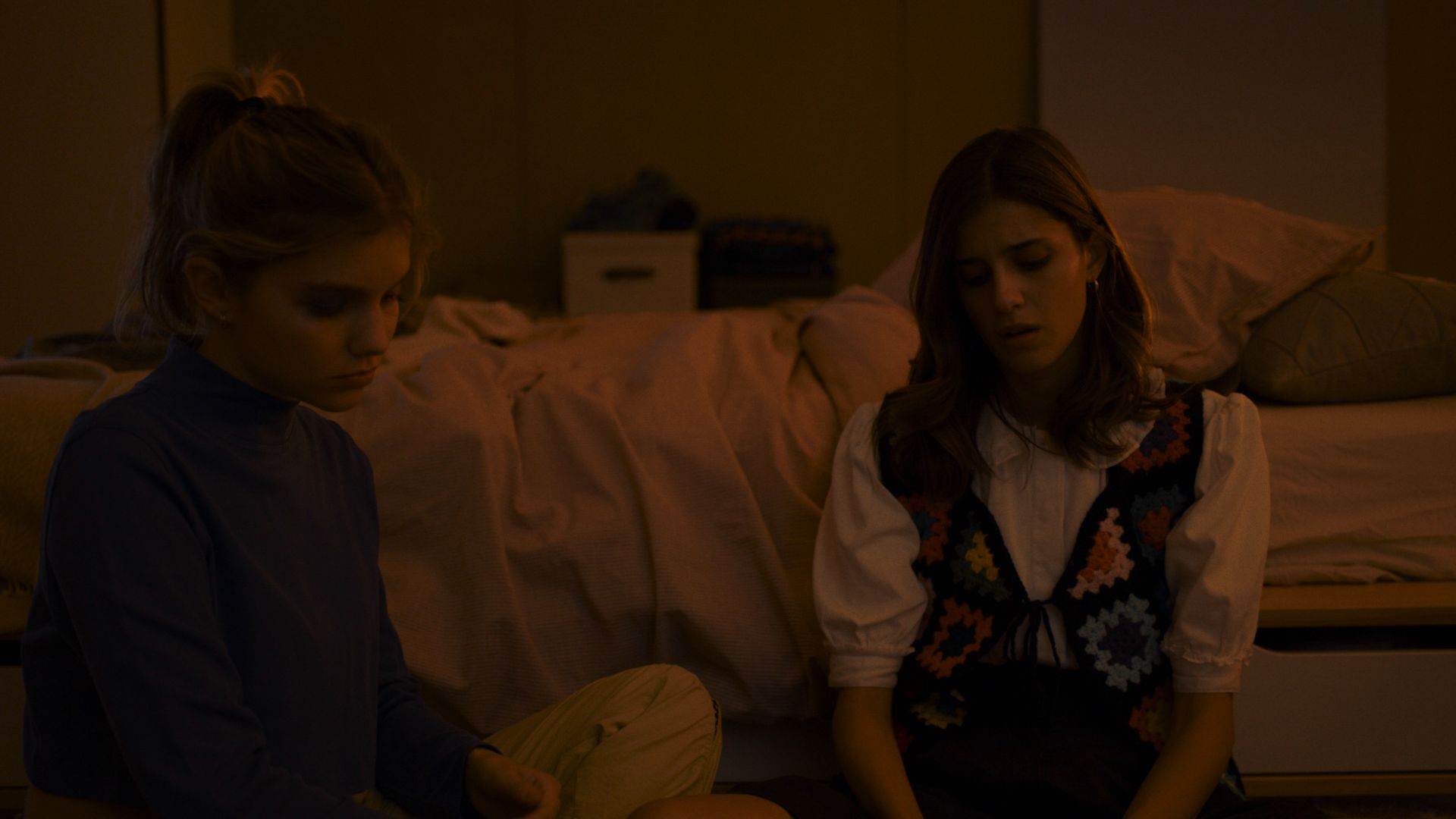 THAT FEELING OF DISPLACEMENT IS REPRESENTED SO WELL IN THIS OFFBEAT VISUAL STYLE YOU HAVE CREATED. HOW DID YOU FIND YOUR WAY TO THAT?  
I wanted to create this sense of displacement and not belonging [through] the creation of a 'non-place'. You never really know where you are in Amanda. Sometimes it looks like Midwest America, sometimes it looks like Paris, sometimes it's the outskirts of Tokyo. Also the emptiness: to me, it's something I really love in spaces because I feel it's the transposition of a concept in a place. It really brings me back to more of an emotional place than a geographical or real one. Even the clothes that are put together a bit randomly in a way, it's probably also a stylistic preference, but the fact that she never changes them comes from anime. When you can't find your identity, I feel like looking at yourself in the mirror and seeing yourself always dressed the same probably helps a lot.
DOES AMANDA'S WEALTH AND PRIVILEGE FACTOR INTO HER LONLINESS? THERE'S A MOMENT WHERE HER MOTHER TELLS HER THAT SHE WISHES SHE HAD A 'SMALL, REAL PROBLEM', AND IT MADE ME THINK ABOUT HOW, FOR SOMEONE IN HER POSITION, THESE EVERYDAY STRUGGLES FEEL ENORMOUS. 
Social class is the most interesting place to create humour.  There's much less humour, in my opinion, when someone is struggling for food or a house. The more privileged class is the one I prefer to talk about with this tone. But also, there are some issues that we actually all have and cannot escape from. For example, loneliness, displacement, finding a friend – they're human problems. These existential things unify us.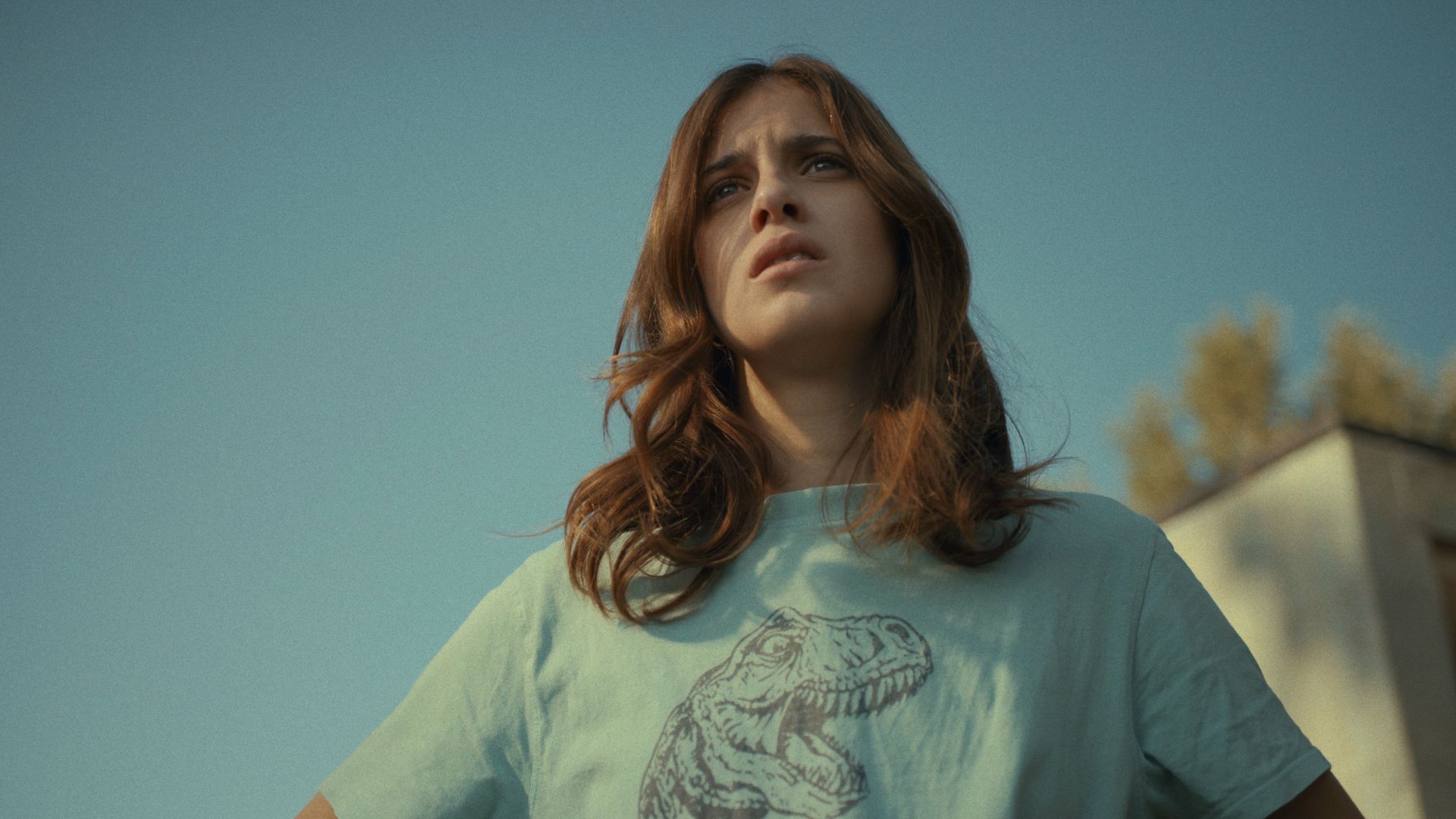 IS THAT WHY YOU WANTED TO EXPLORE LONELINESS AND FRIENDSHIP IN THIS FILM?
To me, friendship is the most intelligent human relationship because it's a choice that is based on something you have in common with another human being. Sometimes you see two friends together and you're like, 'How come these two people are friends?' But then there's something hidden that we don't see – something only they feel in common. It's quite amazing that humans can find this connection. Also, friendships are the kind of relationships that last, because they're not based on passion or physical attraction, and can make you feel less alone in life.
PAOLO SORRENTINO HAS A SPECIAL THANKS CREDIT IN THIS FILM. WHAT'S THE STORY BEHIND THAT?
He came to a technical screening, and then to the festival screening in Venice. I wasn't expecting him to come at all. My producer knew him and said he wanted to come by, though I didn't think he would. But he actually came, and it was super cool. He gave me advice and we spent an hour talking about the film. One shouldn't take these things for granted. I thank him at the end of the film because of that – and also for his cinema!
AMANDA IS AVAILABLE IN CINEMAS AND ON CURZON HOME CINEMA FROM FRIDAY 2 JUNE