When it comes to films based on true stories, the expression "you couldn't make it up" comes to mind. Indeed, sometimes real life is just more spectacular and compelling than anything screenwriters could come up with. That extra layer of authenticity combined with the historical accuracy — albeit often embellished — can really capture one's imagination. Plus, it's always interesting to compare the real-life subjects with the actors who portray them.
From biopics to war testimonies, here are 21 of the best films based on true life.

1. The Imitation Game (2015)
Benedict Cumberbatch (who also leads the new spy-thriller The Courier based on a true story) stars as the real-life crypto analyst Alan Turing, who, with the help of his team, cracked the code of the German Enigma Machine during World War II. With Keira Knightly, Charles Dance and Mark Strong in supporting roles, this film is especially noteworthy for its eminent cast.
Based on Andrew Hodges' biography of Turing, Alan Turing: The Enigma, the script retains biographical accuracy while being perfectly paced and completely enthralling throughout. Alongside spectacular performances and competent directing from Morten Tyldum, it's no wonder the film was nominated for Best Picture at the 2015 Academy Awards.
2. Catch Me If You Can (2002)
Based on the true-life story of Frank Abagnale Jr, who, before reaching the legal drinking age in the US, had conned his way to millionaire status. Impersonating doctors, pilots and lawyers, the young Frank, portrayed by Leonardo DiCaprio, had the Midas touch when it came to deceit. When he finds himself hotly pursued by an FBI agent (Tom Hanks), evading capture just becomes part of the game.
Watching the hijinks and pursuits of the young conman is wildly entertaining, and the fact that a lot of it truly occurred makes it all the more enjoyable.
3. Bad Education (2019)
Hugh Jackman expertly takes on the role of Frank Tassone, an exalted superintendent credited with raising a New York school district to new levels of prestige. However, his stellar reputation is irreversibly tarnished when he's exposed as a co-conspirator in a huge embezzlement scheme.
The screenplay, by Mike Makowsky, is based on an article that first appeared in New York Magazine back in 2004. However, 15 years later and the timing of the film's release couldn't be better. Congruous to Me Too, this masterful white-collar crime film is an accomplished retelling of a powerful man brought to justice.
4. Erin Brockovich (2000)
Julia Roberts incarnates the real-life heroine Erin Brockovich, a down-on-her-luck single mother who finds employment as a legal assistant and proceeds to expose a powerful Californian energy corporation that's been contaminating the state's water supply.
The film was nominated for Best Picture, Best Director and Best Original Screenplay that year, and was a Best Actress win for Julia Roberts.
If you watch closely, you can see the real Erin Brockovich in a waitress cameo role at the beginning of the film.
5. Minari (2020)
Minari, meaning "water celery" in English, is the tale of an American-Korean family who relocate to Arkansas in the hope of fulfilling the true American dream. Loosely based on director Lee Isaac Chung's upbringing, the story is an uplifting and bucolic portrayal of cultural roots and the pursuit of prosperity.
The film was unanimously well received and proved very popular with American audiences, and internationally, despite being a largely Korean language film. Both stateside and in Britain, the film was nominated for Best Foreign Language film at the Oscars and Baftas respectively.
6. 12 Years A Slave (2013)
Chiwetel Ejiofor portrays the extraordinary true life of Soloman Northup, an educated and free man from New York captured into slavery in pre-Civil War America. Enduring 12 years of slavery, he fights for his life and dignity.
Director Steve McQueen brought this story to cinemas at a time when Hollywood was seeing a resurgence of slavery and civil rights depictions. Notably, Django Unchained (2012) and The Butler (2013) both came out around the same time as 12 Years A Slave. However, the latter is widely regarded as the most harrowing and profound of the three, and is considered to be one of the best films based on a true story.
7. The Last Full Measure (2019)
The Last Full Measure is an American war drama film created by Todd Robinson (Lonely Hearts, 2006, Phantom, 2013). The story follows the attempts of Scott Huffman and other veterans to posthumously bestow the Medal of Honour on William H. Pitsenbarger, a United States Air Force Pararescueman who risked his life on multiple occasions to come to the aid of other soldiers and pilots. Featuring a stellar cast including Samuel L. Jackson, Sebastian Stan and Christopher Plummer.
8. The White Crow (2018)
The third film directed by Ralph Fiennes, The White Crow follows the life of Soviet dancer Rudolf Nureyev as he makes the decision to defect to the West. Like The Red Shoes (1930) and Black Swan (2010), this dance film has a dramatic score, an eerie atmosphere and expertly paced tension. The thrill of the film also lies in the mix of accents, languages and metropoles, transporting the viewer visually and auditorily from East to West. We're even treated to Ralph Fiennes' attempts at Russian.
9. Into The Wild (2007)
Sean Penn directs this beautiful and poignant adaptation of Jon Krakauer's best-selling book. Just after graduating from a top university, Christopher McCandless decides to renounce the life expected of him, donate all his savings to charity, and hitchhike to the Alaskan wilderness. Meeting many a colourful character on his travels, his outlook on life proceeds to alter drastically. If you're looking for a film with adventure and a rebellious protagonist, then this true story film is an absolute must-see.
10. 20 Feet From Stardom (2013)
20 Feet From Stardom is an award-winning documentary that focuses on the overlooked individuals who work as backup singers. Despite appearing on some of the most famous records of all time and performing on stage alongside the music industry's biggest names, they reside in complete obscurity. This film explores the many facets of their lives, from the glamorous to the tragic. The film did well both critically and commercially and won the Oscar for Best Documentary in 2014.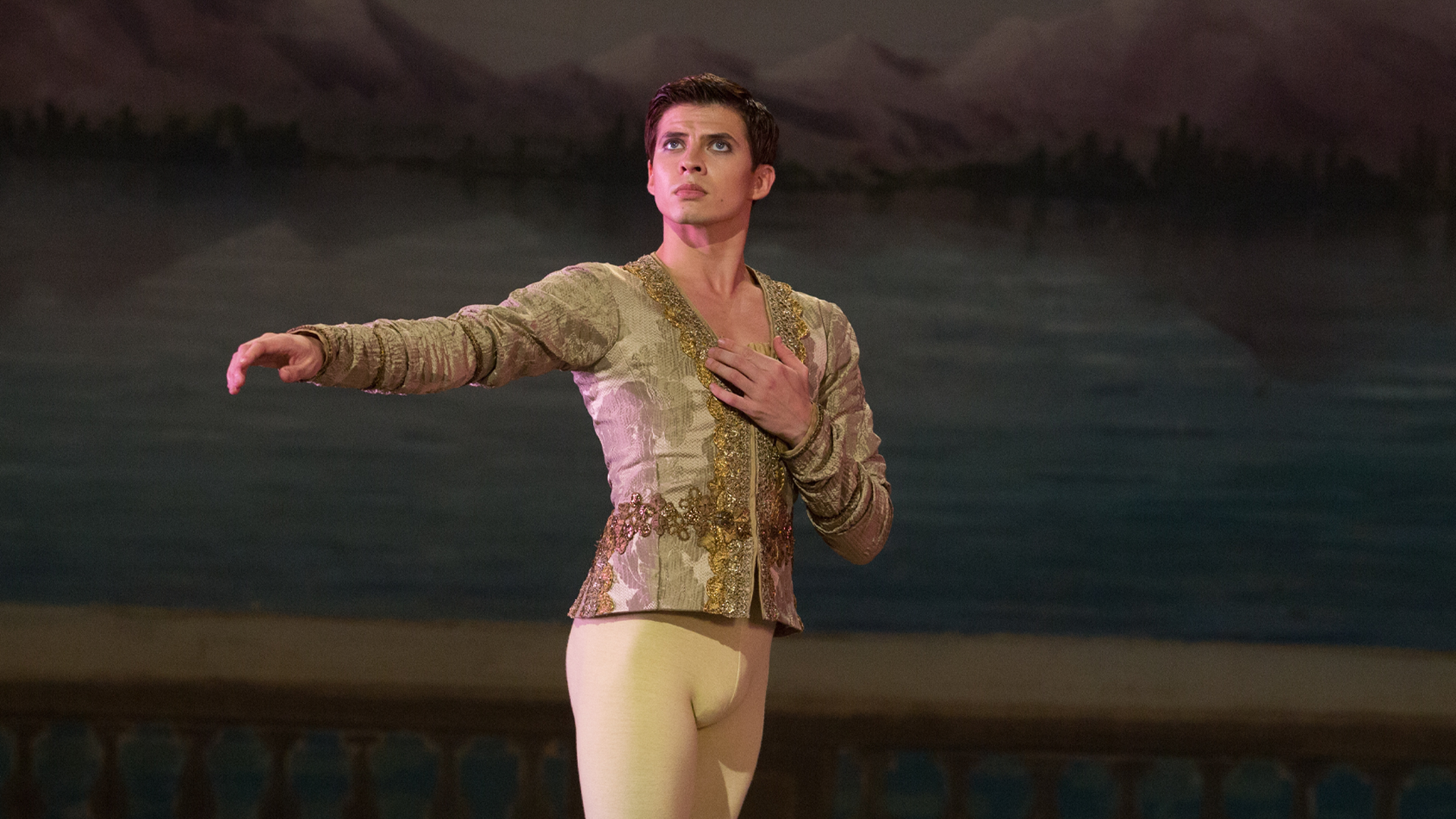 11. Birds of Passage (2018)
In the 1970s, the marijuana boom spread to Colombia and farmers far and wide took the opportunity to claim their slice of the pie. In the Guajira desert, a Wayuu indigenous family enters into the lucrative hemp trade, and despite accruing considerable wealth and power, sees their family and culture violently collapse. Traditions of the old world and capitalist greed collide to cause war in this true story depiction of the origins of drug trafficking. With its mesmerizing storytelling and exceptional cinematography, Birds of Passage should be high on your watchlist if you haven't seen it already.
12. The Pianist (2002)
One of the best true story films of all time, Roman Polanski's acclaimed adaptation of the autobiography by Wladyslaw Szpilman is an astounding retelling of the horrors one Polish-Jewish musician endured during the holocaust. Perhaps what made this film so enthralling was Polanski's own experience in the Krakow and Warsaw ghettos we see portrayed, adding further levels of reality to what is already a true-life tale. 
Notably, The Pianist is the only entirely non-francophone film to win Best Film at the Césars.
13. Albert R.N.
Also known as Break To Freedom, Albert R.N. is a British war film that centres on a British naval officer and his fellow troupes, who organise one of the most daring escape plans to flee their camp in Germany. The film's prologue reads: 'The events concerning Albert are based on fact, and took place in the prison camp, Marlag "O,"'. The fact this audacious plan truly occurred makes the men's escape all the more thrilling to watch.
14. Fruitvale Station
The title refers to the site where Oscar Grant was killed by police officer Johannes Mehserle in 2009. The film takes us through Grant's day and the events leading up to his murder, allowing us to connect with his character in order to fully comprehend the cruel injustice of his untimely end. Lead actor Michael B Jordan delivers a solid performance as the late Grant, and the pace of the film as well as the improvised dialogue makes for a gripping watch.
15. Moneyball (2011)
Directed by Academy Award-nominated Bennet Miller, and co-written by Academy Award-winner Aaron Sorkin, Moneyball depicts the real-life story of the 2002 season of the Oakland Athletics, a baseball team that became well known due to its unconventional method of selecting players. We follow Billy Beane (Brad Pitt), the team manager who grows disillusioned by his role as manager, and the sport in general. When he meets Peter Brand (Jonah Hill), an Ivy league economics graduate, he becomes persuaded to try a new numerical system of rating baseball players.
While the plot doesn't reek of excitement, this critically acclaimed film is wonderfully entertaining and visually interesting; having earned six Academy Award nominations, we think this is definitely one to watch — even if you have zero interest in baseball.
16. La Vie En Rose (2007)
The devastatingly talented French singer Édith Piaf lived a tragic life despite her immense success. Raised in a brothel with her grandmother, she used to sing on street corners to make money to pay her rent. When her talent was discovered, she reached huge heights of fame but was plagued by troubled relationships and stints of drink and drug addictions. In La Vie En Rose, both her sensational gift and her tragic outcome are portrayed beautifully by Marion Cotillard.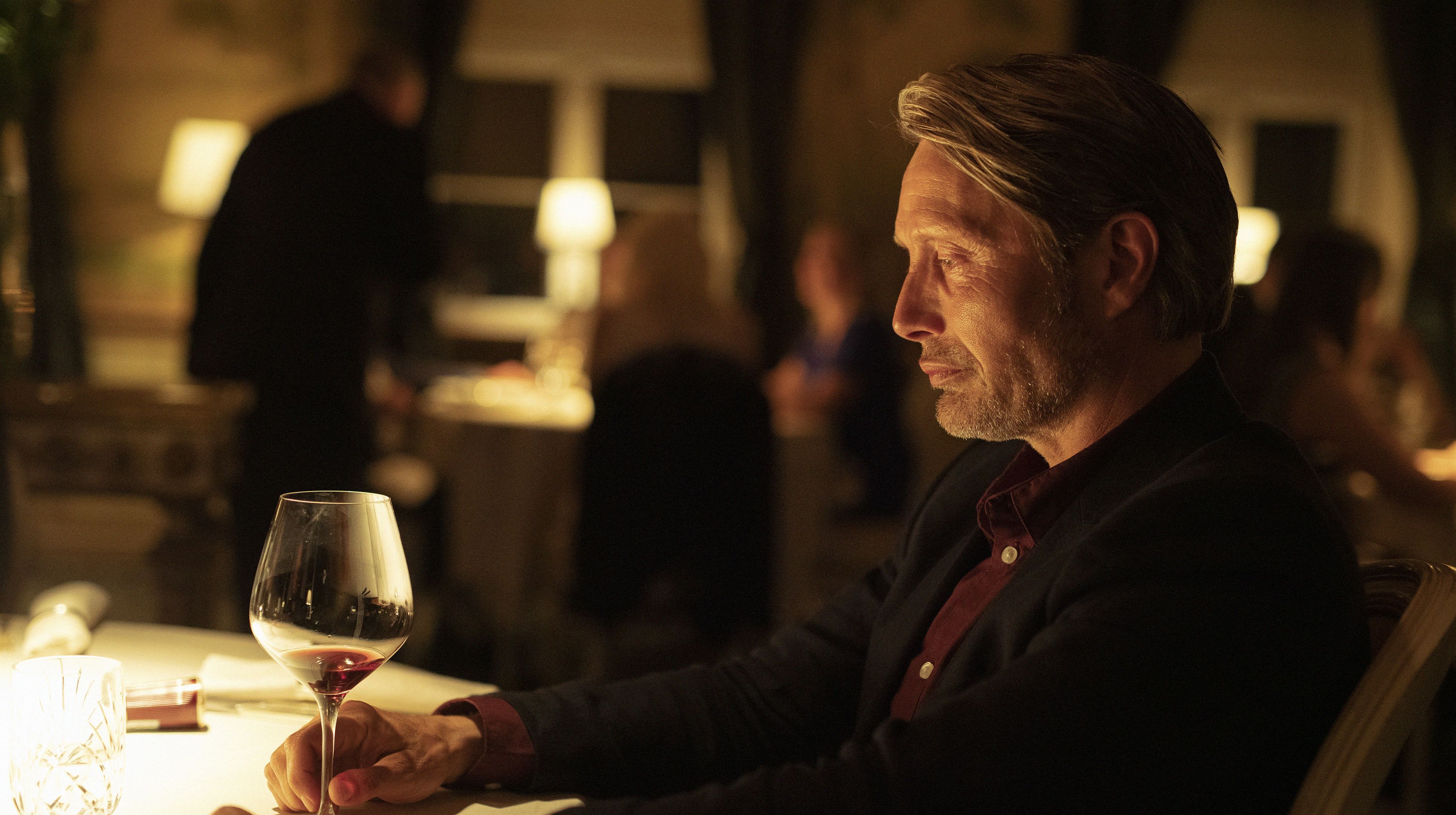 17. Of Gods and Men (2010)
Winner of the Grand Prix at the 2010 Cannes Film Festival, Of Gods and Men tells the real-life story of a group of French monks who serve the community of Tibhirine in Algeria. When they are threatened by terrorists, they choose not to flee and to remain in their monastery despite facing huge risks.
The film's title is derived from Psalm 82:6-7: 'Ye are gods; and all of you are children of the most High. But ye shall die like men, and fall like one of the princes.'
18. A Prayer Before Dawn (2017)
In this crime biopic, we follow English boxer Billy Moore as he finds himself imprisoned in a Thai jail and forced to fight in Muay Thai tournaments to regain his freedom. Joe Cole delivers an outstanding performance as the intimidating Moore, alongside a supporting cast of real ex-inmates of Thai prisons.
19. Lost Girls (2020)
Based on the true-crime book Lost Girls: An Unsolved American Mystery by Robert Kolker, this mystery drama centres on Mari Gilbert, a woman who, frustrated by police inactivity, launched her own investigation into her daughter's disappearance. During her search, she discovers the unsolved murders of over a dozen sex workers.
A recently disgraced political journalist is persuaded to write a piece on an elderly woman's search for her son after she was forced to give him up for adoption. Judi Dench and Steve Coogan appear as the unlikely road trip companions, and despite moments of humour, the film will no doubt have you in tears by its denouement.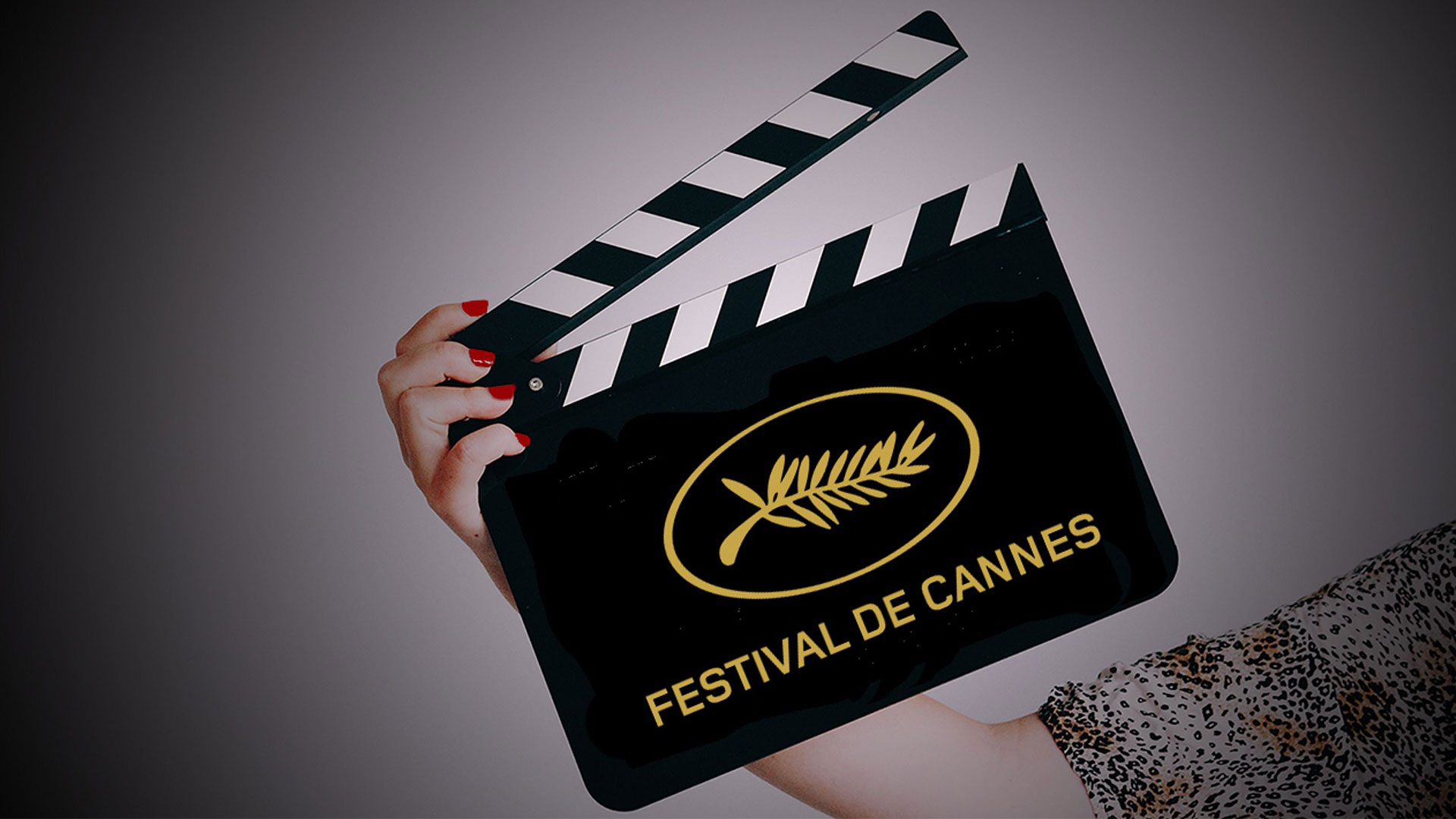 Discover our list of Top Palme D'or Winners Of All Time.
Read Here
21. Beyond The Hills (2012)
Beyond The Hills is a powerful tale of piety and obsession, based on real events which took place in a monastery in Moldavia, Romania. The plot follows two childhood friends who are separated when one decides to take refuge in a convent and refuses to follow the other to Germany.
The cinematography and storyline are bleak but beautiful with visually stunning sequences likely to stay with you for a long time.
Discover This Collection and More on Curzon Home Cinema