Every romantic film consists of a central love story that captures the audience's imagination and incites them to root for the central couple. Beyond that, a romance film can belong to a variety of sub-genres and adopt all manner of styles and ever-afters. Take Maria Schrader's off-beat, conceptual satire I'm Your Man, whose unconventional love story between a woman and a robot redefines well-worn tropes. Indeed, even the most renowned love stories can subvert conventions. We only have to look to the Brontë sisters, who brought us ensnared arsonists for love rivals and gruff and spiteful saboteurs for romantic heroes. 
To celebrate the sheer diversity of this ever-popular and beloved genre, we've compiled a list of the very best romantic films to ever grace our screens.

1. The Way We Were (1973)
With more chemistry than Breaking Bad, Robert Redford and Barbara Streisand prove there's merit to the saying "opposites attract". Hubbell Gardiner, an Ivy-league, slack-jawed ex-jock, and Katie Morosky, a Jewish-Marxist-pacifist-activist, fall madly in love — but can their affection for one another overcome their vastly different political standings?
As well as being a huge box-office success, the film also received accolades for its score, winning the Academy Award for both Best Original Dramatic Score and Best Original Song for the theme song 'The Way We Were'.
2. Amélie (2001)
There are some films that endeavour to create their own unique and all-encompassing cinematic world, distinct from reality and the rest of the filmverse. Amélie is one of those films. 
Audrey Tatou plays a waitress in a quintessentially French café in the district of Montmartre. After hearing of Princess Diana's death, she resolves to dedicate her life to making others happy. What follows is a series of gestures and devised plans to improve the lives of those she comes into contact with. This heartwarming sentiment is all set to an enchanting, accordion-laden score by Yann Tiersen and luminous visuals.  
Interestingly, director Jean-Pierre Jeunet based many of the film's events on notes from his own diary, where he had been jotting down intriguing incidents and encounters since 1974.
3. Titanic (1997)
There are few films dearer to people's hearts than Titanic, the beautiful forbidden love tale-cum-disaster movie with a tragic denouement. From the retrospective storytelling to the charming innocence of the two now monumentally famous leads – and from the class critique to the impressive special effects — everything about this romantic movie is exquisite. Over two decades since its release, and it's still the 3rd highest-grossing film of all time.
4. The Notebook (2004)
Another tearjerker, this adaptation of Nicholas Sparks' much-loved novel is an all-time classic of the romance genre. A wealthy debutante, Allie, and a passionate but poor labourer, Noah, fall madly in love. However, their whirlwind romance is brought to an abrupt end when Allie's class conscious parents whisk her away to New York. Years later the couple reconciles and find their fire burns brighter than ever.
5. Casablanca (1942)
This might just be the ultimate classic romance film. In the Golden Age of Hollywood, Humphrey Bogart and Ingrid Bergman sizzle as estranged lovers thrust back together within a milieu of political chaos and urgency.
Both filmed and set during WWII, the film follows a café owner (Bogart) tasked with helping his ex-lover (Bergman) and her resistance leader husband escape Germany by way of Casablanca, Morocco. Many of the extras featured in the film were real refugees who had fled Nazi persecution. During the famous scene where 'La Marseillaise' is sung over the German 'The Watch on the Rhine', many of these extras had real tears in their eyes.
6. Call Me By Your Name (2017)
The film that turned everyone on to Timothée Chalamet, Call Me By Your Name is a seductive tale of tender romance and sexual exploration. With Northern Italy as the sensational backdrop, the plot follows Elio and Oliver as they slowly fall for each other in the radiant continental sun.
The film was unanimously well-received. In fact, at the film's first showing at the New York Film Festival, the audience stood to applaud for a full 10 minutes. This is the longest standing ovation the festival has ever known.
7. Brokeback Mountain (2005)
A true gem of the 2000s, Brokeback Mountain made big waves as one of the first mainstream films to centre around a same-sex love story. The film follows two shepherds as they develop a sexual and emotional relationship that is forced to end when they return to their respective lives and girlfriends.
The film was a huge critical and box-office success winning a total of three Oscars, including Best Director and Best Original Score. Surprisingly, Heath Ledger didn't take home the Oscar for best actor despite delivering arguably one of the greatest on-screen performances of all time.
8. A Star Is Born (2018)
There are a total of four versions of A Star is Born, each following the same premise but with an updated screenplay. Before Lady Gaga and Bradley Cooper gave us their devastating duet at the 2018 Oscars, Judy Garland and Barbra Streisand both played the ingenue-cum-superstar. In this 21st century charming and tragic remake, we see drugs, ambition and passionate love all lead to a catastrophic denouement.
9. Slumdog Millionaire (2008)
Jamal Malik, a young orphan from the streets of Mumbai, surprises everyone when he gets remarkably close to winning the Indian version of Who Wants to Be a Millionaire. When the show breaks, Jamal is arrested under suspicion of cheating. When he proceeds to tell his life tale, we come to learn precisely how he came to acquire the answers to all the quiz questions, as well as the true reason why he was hoping to walk away with the money. Probably the most romantic and heart-wrenching film of 2008, both lead actors (Dev Patel and Freida Pinto) went on to win Screen Actors Guild Awards.
Rust and Bone is a stunning achievement of French cinema and features a spellbinding performance by Marion Cotillard. When whale trainer Stephanie loses her legs in a tragic accident, she forms a bond with former boxer, Ali. The two find solace and strength in each other, as they both recover from their respective trauma. Unsurprisingly, Cotillard went on to win a BAFTA for Best Leading Actress for her performance.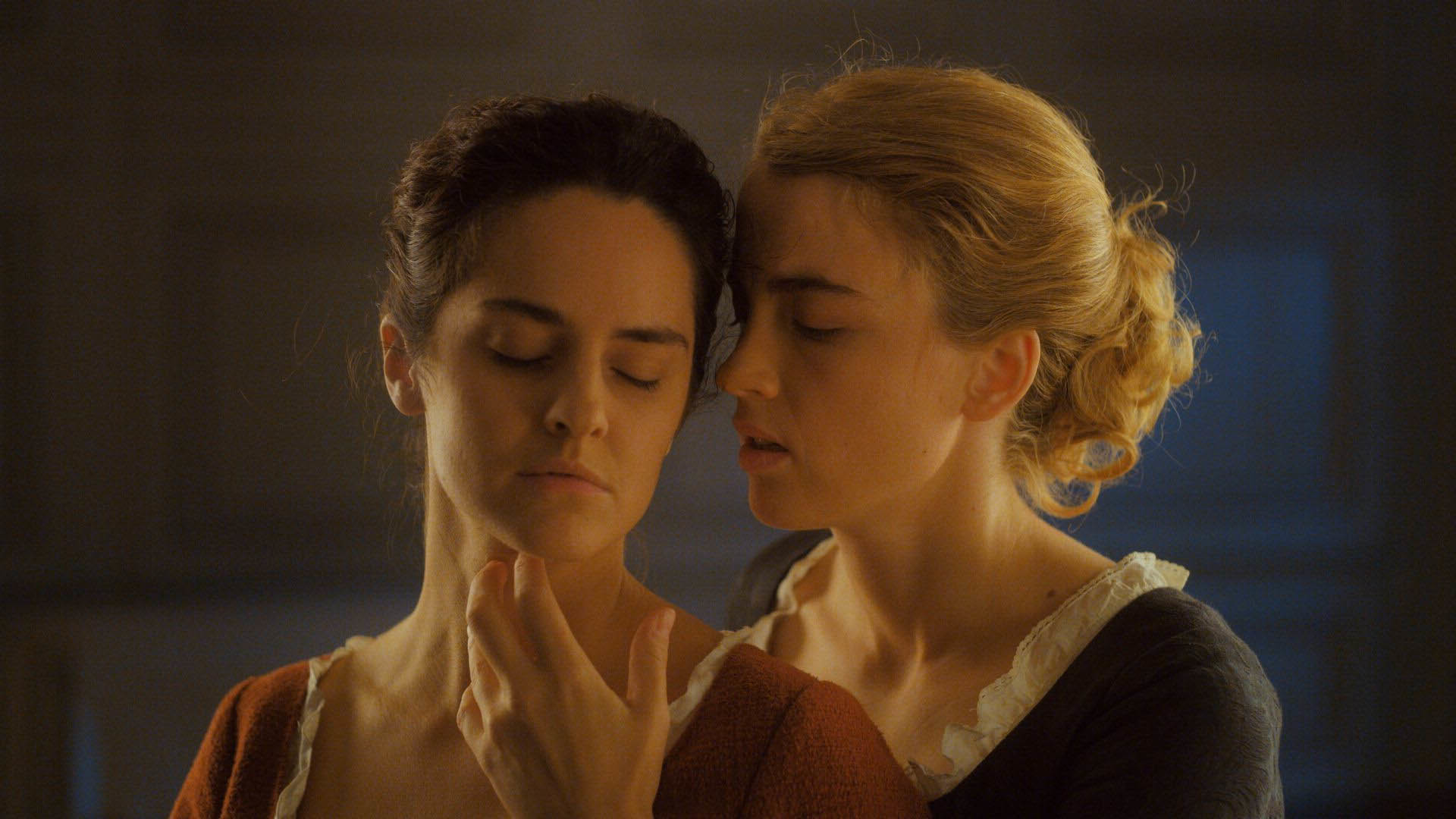 11. La La Land (2016)
A nostalgic homage to old Hollywood, La La Land is a vibrant and uplifting tour de force of filmmaking. Squeezing in four distinct genres (musical, drama, romance, comedy), the film captivates you from start to finish. Impressively the leads, Ryan Gosling and Emma Stone, prominently dazzle despite the larger than life chromatic backdrop.
12. Blue Valentine (2010)
No actor deserves to appear thrice on this list more than Ryan Gosling. In Blue Valentine, he once again charms audiences as successfully as he does his female co-star. Two characters hailing from dysfunctional homes and working-class backgrounds fall in love and marry. The film charts their marriage over the years and presents a realistic look at the aftermath of love at first sight.
13. Ammonite (2020)
Two acting powerhouses, Kate Winslet and Saoirse Ronan, unite in this period coastal drama. When Charlotte (Ronan) is sent to convalesce by the sea under the supervision of Mary (Winslet) the two form a life-changing and intense bond. Besides the beautiful tempestuous setting and stunning performances from the leads, this is a wonderful film for its accurate and creative costume design. Indeed, the film won Best Costume Design at the BAFTAs that same year.
14. Portrait of a Lady on Fire (2019)
2019 was a record year for LGBT representation in cinema, with more gay characters on screen than ever before. In this story of same-sex love, a young painter and her portrait model begin a passionate relationship in 18th century France. The film won both the Queer Palm and Best Screenplay at Cannes Film Festival that year.
15. God's Own Country (2017)
Springtime in God's Own Country of Yorkshire and a local farm boy's life is transformed for the better when he begins a passionate affair with a Romanian migrant worker. Unfairly referred to as 'the British Brokeback Mountain', this film is a rich and unique project which breaks LGBT romance conventions by having a happy ending!
16. Cyrano de Bergerac (1990)
Based on the play by Edmond Rostand in 1897, Gerard Depardieu brings the large-nosed titular character to life in this romantic comedy-drama. Fearing his cousin, Roxanne, will reject him on account of his seismic nose, he proceeds to tell her of his undying love for her by proxy.
17. Cold War (2018)
From the director of Ida (Paweł Pawłikowski), this exquisite Polish film follows a doomed and dysfunctional relationship with a bleak, communist backdrop. Aesthetically perfect, this monochrome masterpiece will have you hooked on its romantic plight from start to finish. The film was nominated for three Oscars, and Pawłikowski took home Best Director at the Cannes Film Festival in 2018.
18. Cinema Paradiso (1988)
In flashbacks, a famous filmmaker reminisces about his lifetime love for a cinema growing up in a small Sicilian village. It was here that he met and fell in love with Elena. However, the film centres around the protagonist's romance with filmmaking and movie theatres, as much as it does their relationship. An ode to cinema and a nostalgic look at the old ways of filmmaking and film projection, it's no surprise that Cinema Paradiso won the Oscar for Best Foreign Language Film in 1990.
19. Carol (2015)
Cate Blanchett and Rooney Mara star in Todd Haynes' exquisite adaptation of Patricia Highsmith's novel The Price of Salt. The story follows two women from vastly different backgrounds who form a covert relationship in 1950s New York. The beauty of the film is its subtlety, with careful framing and reserved dialogue, a bright but ominous atmosphere is created.
20. Dirty Dancing (1987)
Forming a historical duo, Patrick Swayze and Jennifer Grey star in this classic of the romance dance genre. Featuring some of the most iconic choreography, and lines that are still proverbially quoted today, Dirty Dancing is up there as one the best romantic films of all time. When Frances "Baby" Houseman arrives at a summer resort with her wealthy, conservative family, she finds herself falling in love with the camp's dance instructor, Johnny Castle. Despite her strict father's control, Baby pursues her love and triumphs with dance.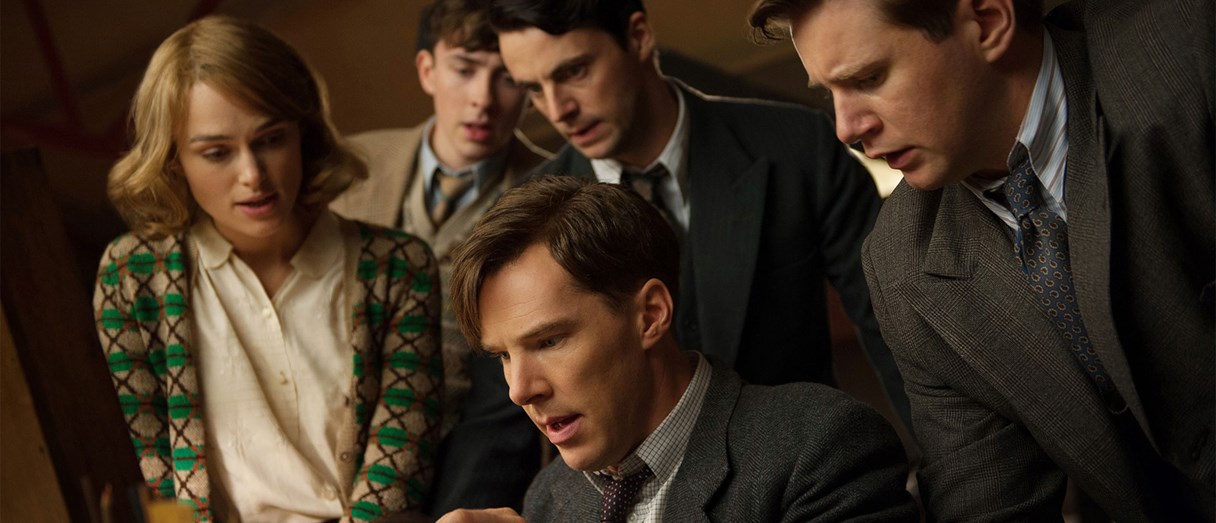 21. In the Mood For Love (2000)
In 1960s Hong Kong, two neighbours develop a romantic bond as they both suspect their respective spouses of adultery. However, to avoid committing the same wrongdoings as their unfaithful partners, they vouch to keep their growing intimacy platonic. Despite the chastity agreement, the film is still dazzling romantic, disarming and charming audiences in equal measure.
22. Amour (2012)
Exploring love at its mature and familial finish, Amour is an intuitive and moving masterpiece. When an elderly retired musician suffers a stroke, her adoring husband must make tough and tragic decisions in the name of love. With exquisite cinematography and outstanding performances from its leads, it's no surprise the film won the Oscar for Best Foreign Language Film in 2013.
23. Only Lovers Left Alive (2013)
Tilda Swinton and Tom Hiddleston star in a vampire love story like no other. Two undying lovers reunite only to find their passionate romance disrupted by the arrival of Eve's (Swinton) younger sister. The atmosphere of the film is as unique as you would expect from Jim Jarmusch, and the lead actors effortlessly carry off horror, comedy and profound characterisation.
24. Her (2013)
In this non-dystopian but inquisitive look at the future of AI, Joaquin Phoenix falls in love with his personal operating system (Scarlett Johansson's idiosyncratic and beguiling voice). Spike Jonze successfully creates a futuristic world of primary colours and pastels, with a believable and innocent love story at its centre. As well as enjoying the transcendental score and Phoenix's tender portrayal of loneliness, this romance film will make you question what love can be.
25. Undine (2020)
Director Christian Petzold's film, Undine, carefully navigates the worlds of romance and fantasy, creating a mythological love story in modern-day Berlin. The film takes its inspiration from the 18th-century novella by Friedrich de la Motte Fouque about an underwater spirit who must seduce a knight in order to obtain a soul. We meet the titular Undine and follow her in her quest for love and land.
Read Our Article 'Swept Away: A Thematic Dive Into The Depths Of Undine'.
Read Here
Explore Our Collection Of Romance Films