Savina Petkova argues that Corsage presents Empress Elisabeth's rebellion against restrictive court rules through her body, using it as a political tool to protest her own oppression.  

'I have nothing to hold onto, except myself.' This confession, uttered by Empress Elisabeth of Austria (Vicky Krieps) in the provocative costume drama Corsage, comes to haunt the whole film. Elisabeth's words take on double meaning, evoking imperial solitude while also expressing that her body is the only thing that truly belongs to her. The film's rewriting of history from a female perspective may suggest that Marie Kreutzer's follow-up to 2019's The Ground Beneath My Feet is merely another addition to the new canon of 'herstory' period cinema, which gives voice to unheard, often misunderstood, heroines. Corsage does sit well alongside Pablo Larraín's Spencer (2021) and Sofia Coppola's Marie Antoinette (2006) in that respect, since it too deals with the untold struggles of a (famous) woman. However, by focusing on Elisabeth's relationship to her body, Kreutzer gets at universal truths about power and female emancipation.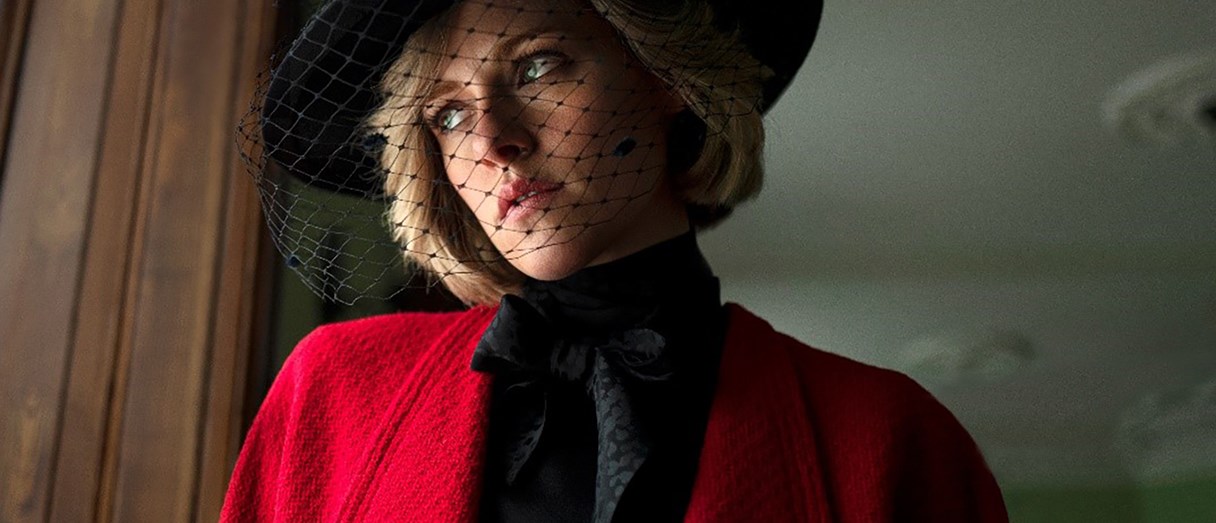 'Body politics' refers to how people not only welcome, but physically succumb to, social regulations. Corsage allows space for rebellion within these rigid systems and lets Elisabeth reclaim her body. Although Kreutzer eventually hit on this unique, corporeal approach to the Empress' much publicised life, the filmmaker initially wondered how she could reinterpret the monarch's story and shelved the biopic idea Krieps brought to her. Elisabeth – or 'Sisi' – of Austria remains one of the most influential female figures in 19th-century European history, and has been the subject of several films and TV shows in Germany and Austria over the decades. Whether it's Ernst Marischka's lighthearted Sissi (1955), which catapulted Romy Schneider to fame, or Netflix's suspenseful drama The Empress (2022), filmmakers have long relished in imagining – and inventing – Elisabeth's psychological state in line with modern sensibilities. Where these two projects centre around the first days of Sisi's marriage to Emperor Franz Joseph in 1854, Corsage delves into a later period. Kreutzer's film is set in 1878 when the Empress is 40 or, as she puts it on her birthday, the age 'when a person begins to disperse and fade'. This woman ages like any other. And, in ageing as in growing, the body often takes the lead.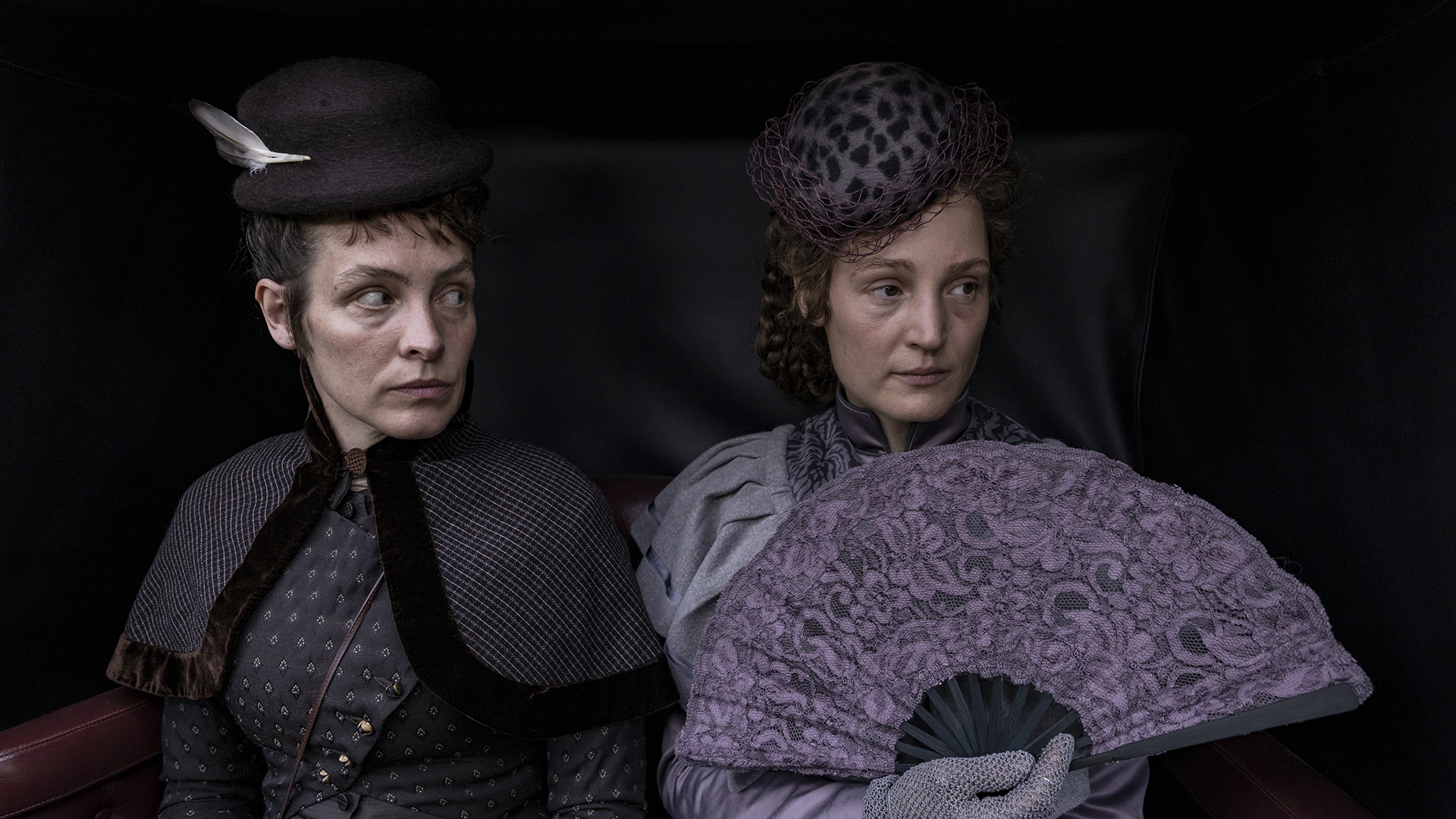 Kreutzer presents Sisi as a headstrong, free-spirited woman who experiences the world through her body. She pretends to faint to evade a royal visit; keeps a strict diet and exercise routine; shows off her svelte physique in lavish gowns; and practises 'tight-lacing', the waist-cinching, corset-wearing practice she was known for. Although the film does concede that tight-lacing can be potentially masochistic, in close-ups of strained seams over Krieps' slender waist, the corset's role is, paradoxically, one of sanctuary. With every call to make its grip even tighter, Elisabeth manages to reclaim – temporarily and painfully – her body from the strict court etiquette that controls its every move and gesture. Corsage effectively dramatises the perpetual push and pull between the Empress' bodily obedience and her embodied revolt.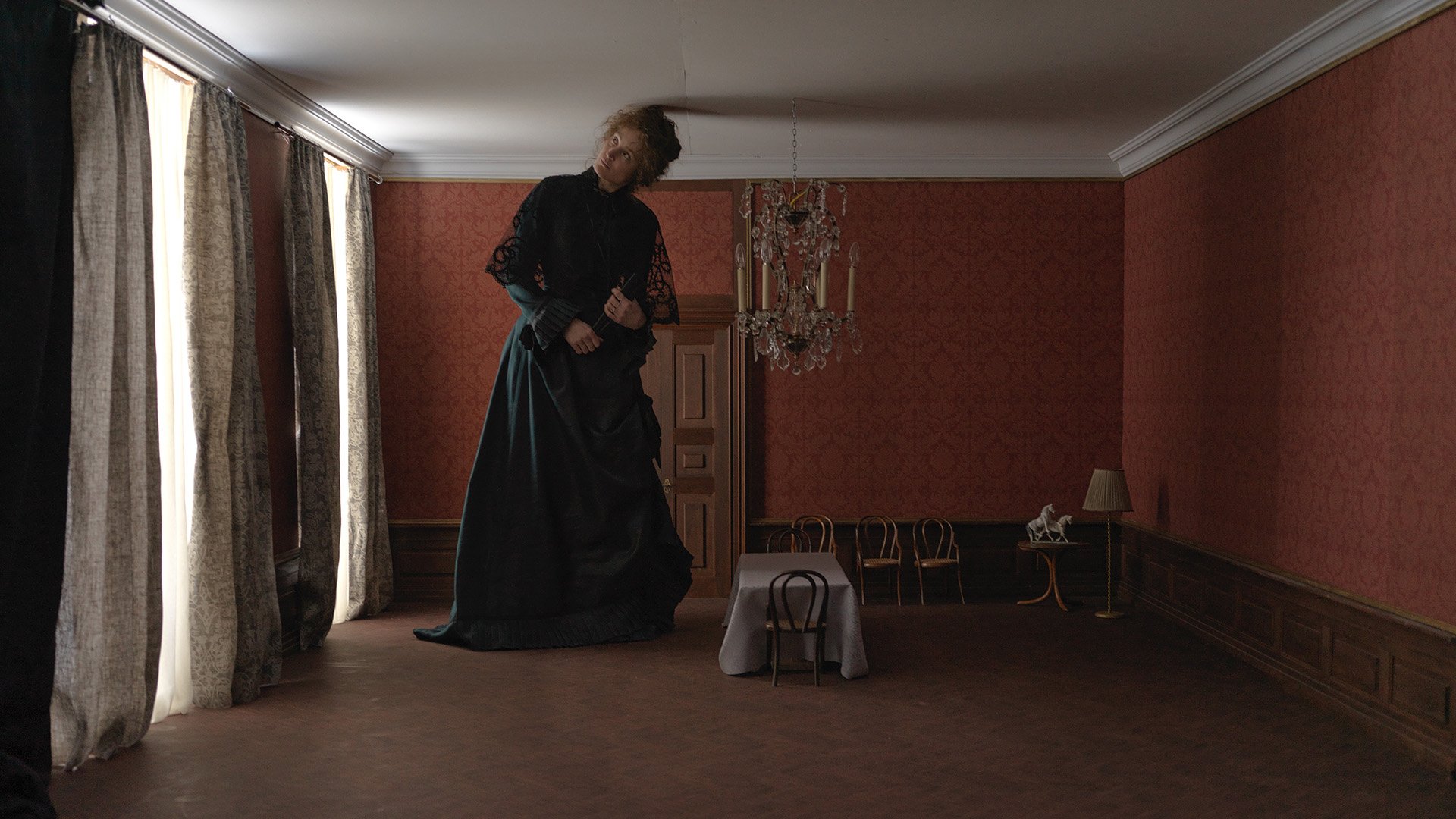 Pain isn't the only way Elisabeth rails against oppressive rules; pleasure holds the same draw for her. Corsage deepens our understanding of Elisabeth's anti-establishment leanings, and uses her sexuality to flesh out her character. Scenes of her mounting arousal, initiating sex and masturbating are mostly met with her husband's rejection, which mirrors the monarchy's own rigid ways of exerting control (in his eyes, she is a vessel for childbearing, not carnal desire). But with her lovers – and they are many of them – Elisabeth is forward, articulate and decidedly naked. In these intimate scenes she is free of her corset, which is either absent or performatively unlaced, to suggest that there can be two types of freedom: the tight corsage of (married) public court life and the bare vulnerability in private. A dynamic shift in the camerawork often bridges the gap between these opposing personas. By trading steadier framing for handheld close-ups, DP Judith Kaufmann makes sure we are always observing even Krieps' slightest physical adjustments as Sisi, whenever she is undressing, fencing or simply smoking (a rebellious act against gender norms).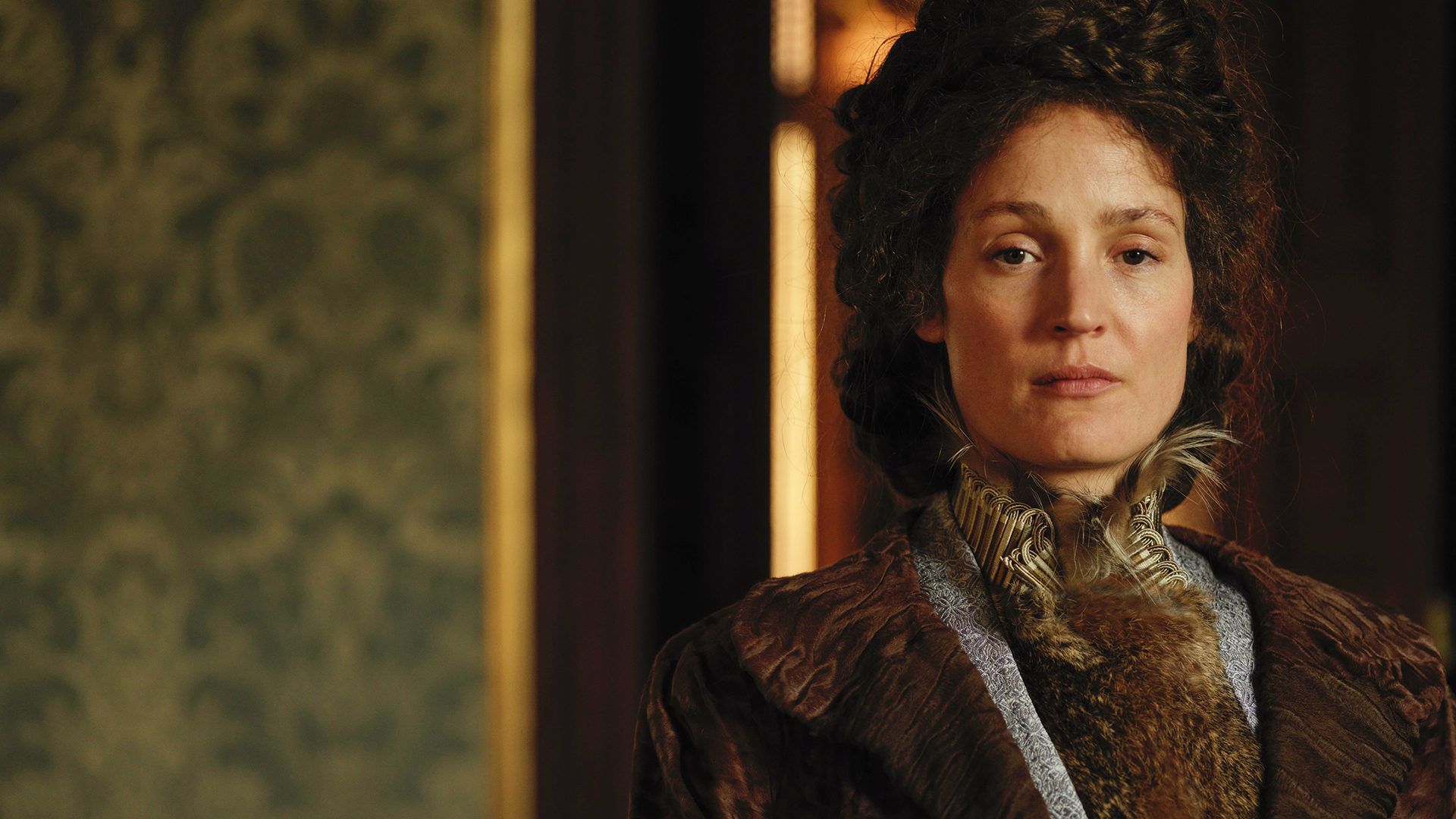 The Empress' body is the film's true protagonist – every instance of her stripping to be weighed is ceremonious, its formalities hinting at the eating disorder historians suggest she struggled with. As with her adulterous sex life, Kreutzer refuses to judge Elisabeth for her anorexia. Instead of simplifying Elisabeth's relationship with food as 'problematic', she allows contradictions. From numerous stylised shots of beautifully arranged, always untouched meals to that one scene where we see the Empress eating (a scrumptious slice of cream cake), the film's striking visual style illustrates that her attitude to food serves to defy the norms at court. In other words, her unchanged body equals self-control and, furthermore, a rather circuitous way to personal freedom.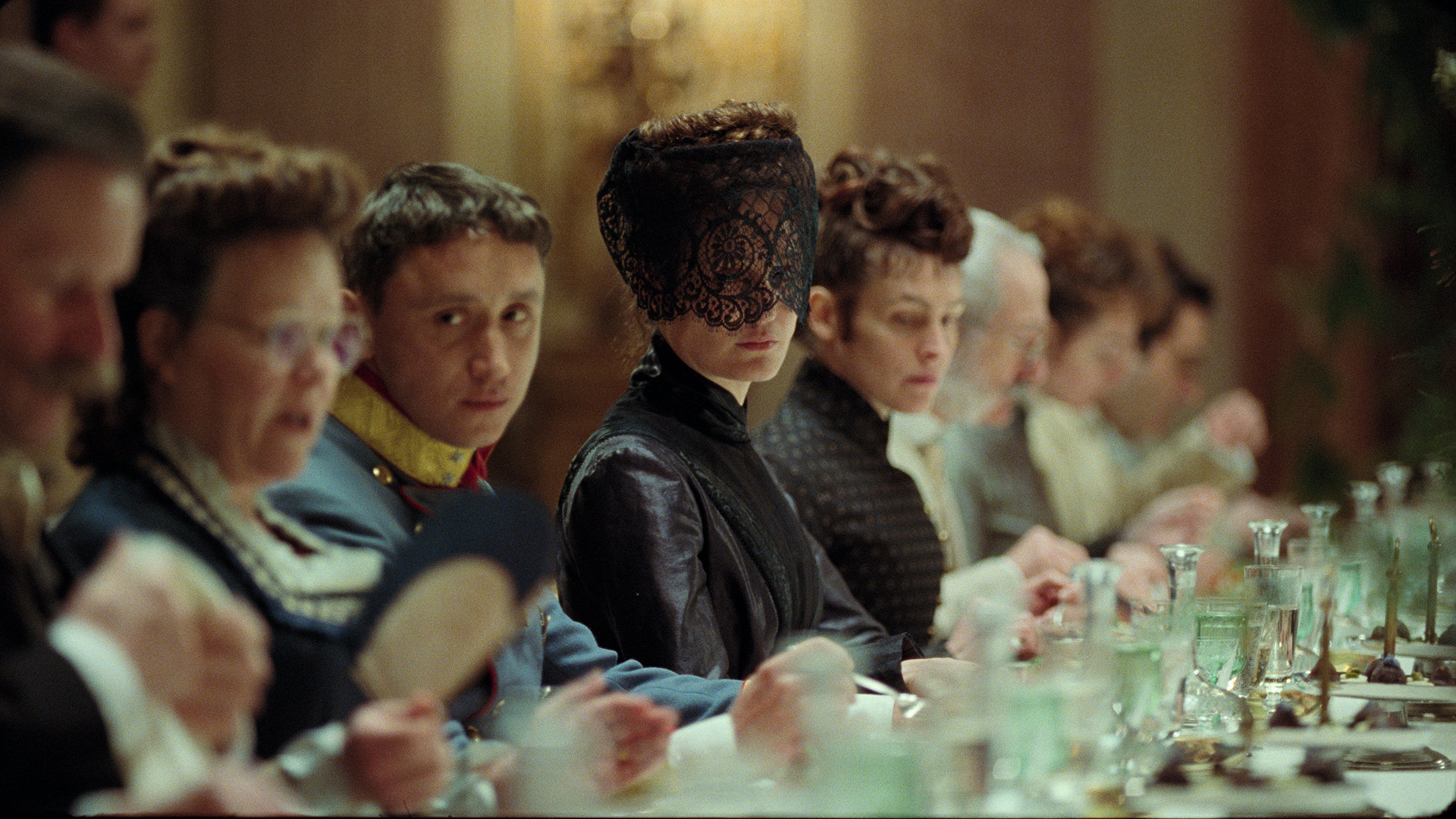 But full emancipation is not really possible within such restricted systems, at least not through the lens of revisionist history. Marie Kreutzer knows this well and, for that reason, portrays the royal body as the crux of both suffering and hope. When alone in her quarters towards the end of the film, Elisabeth decides to single-handedly cut her knee-length hair with a pair of heavy scissors – she is observed by the camera and nobody else. What can be interpreted as a private spectacle and a cause for distress in court is here framed as the Empress' desperate attempt to become one with her body. Shots of the cut-off locks linger for some time, while the servant girls lament the loss of their 'life's work'. A scene of collective mourning marks Elisabeth's path towards herself. 'It feels like a part of you has died,' says her husband regarding her newly short hair. The glint in Elisabeth's eyes, shining at him from across the room, implies that she feels differently. Maintaining this ambiguous tension between the body as a personal possession and a political tool, Corsage allows Sisi the reclamation that the history books never did. The Empress's hair is dead, long live the Empress!