Posited between memory, experience and imagination, Charlotte Wells' striking and poignant film explores the tumult of a father-daughter relationship. Drawing on a range of creative influences, the film profits from Paul Mescal and Frankie Corio having the space to develop their characters' relationship.

HANNAH STRONG: COULD YOU TALK ABOUT THE ARTISTIC INSPIRATIONS BEHIND AFTERSUN?
CHARLOTTE WELLS: There are so many. When I was first exploring the idea, Somewhere (2010), Alice in the Cities (1974) and Tomboy (2011) were the three really obvious touchstones, and then over the course of writing, those
references broadened out quite a bit. It took so long to write the script that my own taste and viewing history developed. Paper Moon (1973) became another reference. In terms of the father-daughter dynamic and analysis, those films were key. Beyond that, I thought about films that dealt with memory, like El Sur (1983) or Terence Davies' early work, Wong Kar-wai, Edward Yang and Yasujirô Ozu. Chantal Akerman was also a huge influence – she inspired that
360-degree shot at the end of the film. I find myself very inspired by other peoples' work.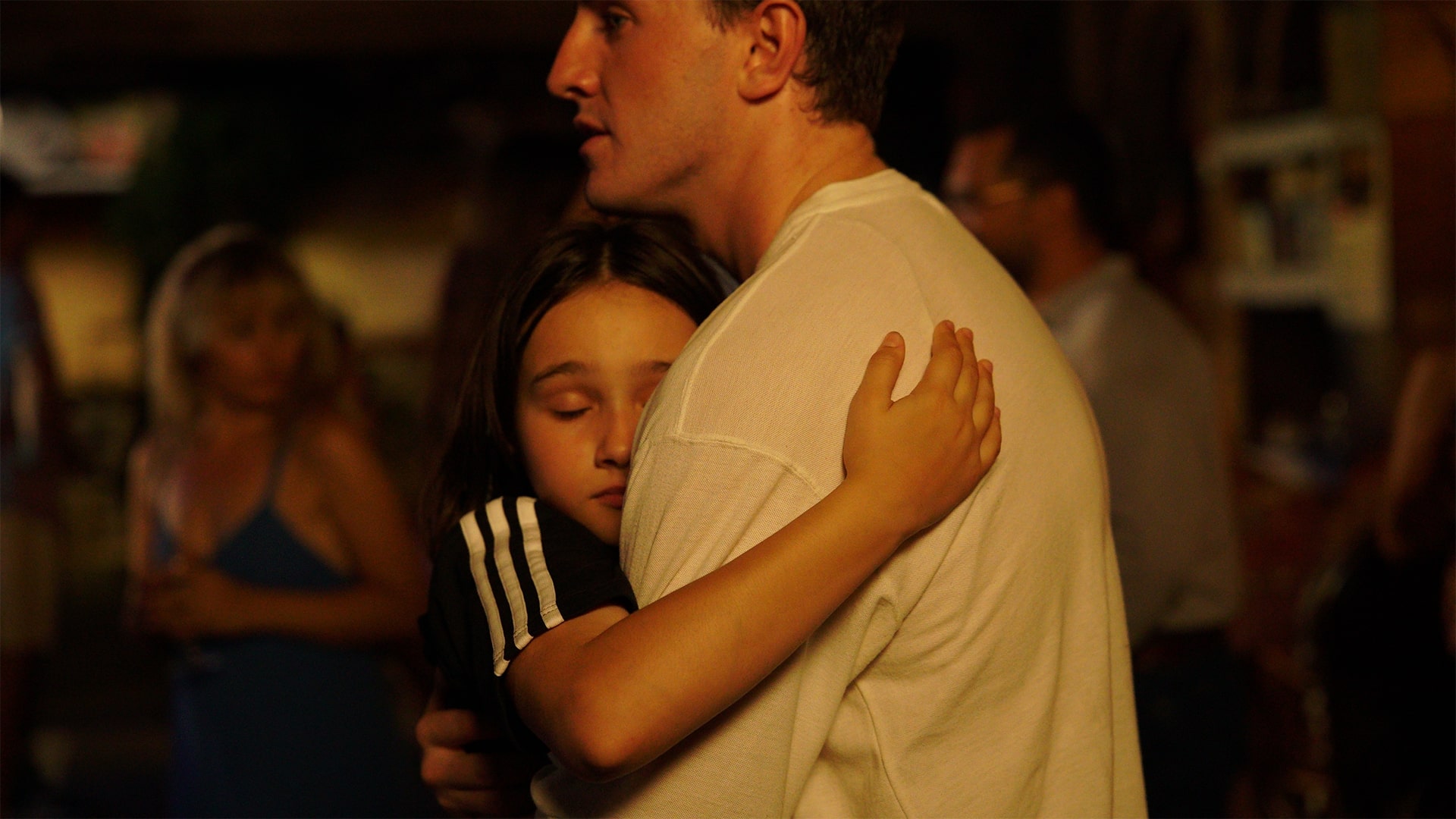 HS: THIS IS A VERY PERSONAL FILM – HOW DO YOU DECIDE WHAT YOU WANT TO INCLUDE FROM YOUR OWN EXPERIENCE?
CW: As the film's journey evolved and I've talked about it more, I've taken a bit of a harder line about it not being autobiographical. I think it's assumed that I was on this holiday and because the film is structured as a memory, it's my memory. That's not the case; but it is very personal. It's ultimately about the expression of a feeling, one that is mine. In terms of what to include, or what not to, that part was pretty easy because it's always in service of the story. To me, the most enjoyable parts of writing are the scenes that emerge from a higher place, that aren't your memories and aren't even based in reality. At a certain point, while my own anecdotes from childhood were the skeleton outline that I worked from – like Calum (Paul Mescal) teaching Sophie (Frankie Corio) to play pool – I had to think, 'What are the themes that I seem to be exploring? What exactly are the character arcs?' These aren't really questions you can answer until you have something on the page, or at least that's how I work because I don't write synopses or anything extensive beforehand. Some things you're attached to are harder to let go of, and that's certainly true when you get to the edit, but sometimes they just aren't in service of the film. And so, they have to go.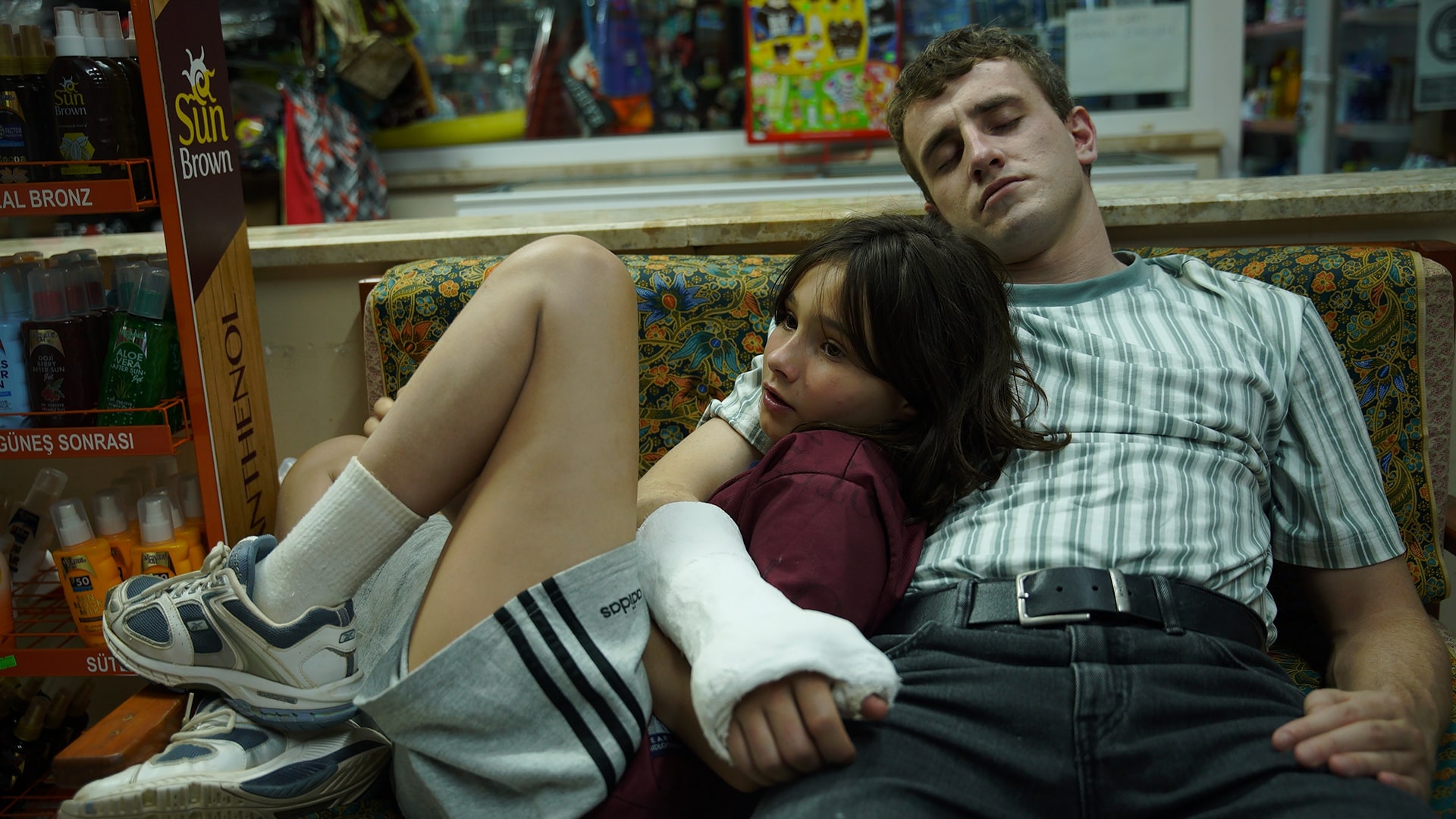 HS: AFTERSUN REALLY HINGES ON HOW BEAUTIFULLY FRANKIE CORIO AND PAUL MESCAL MESH AS SOPHIE AND CALUM. WHAT WERE YOU LOOKING FOR DURING THE CASTING PROCESS?
CW: They really embodied both the physical and mental qualities I was hoping to find, which in Sophie's case was somebody just on that tipping point between childhood and adolescence. Somebody who very much felt like a kid, but who might have an eye on what lies ahead. Somebody who was quite sporty, but also kind of goofy. We found all of that and more in Frankie. And in Calum, I was looking for someone who felt very warm and open and charming, with a physicality that felt very secure, so that his private struggle would be surprising and come as a revelation over the course of the film.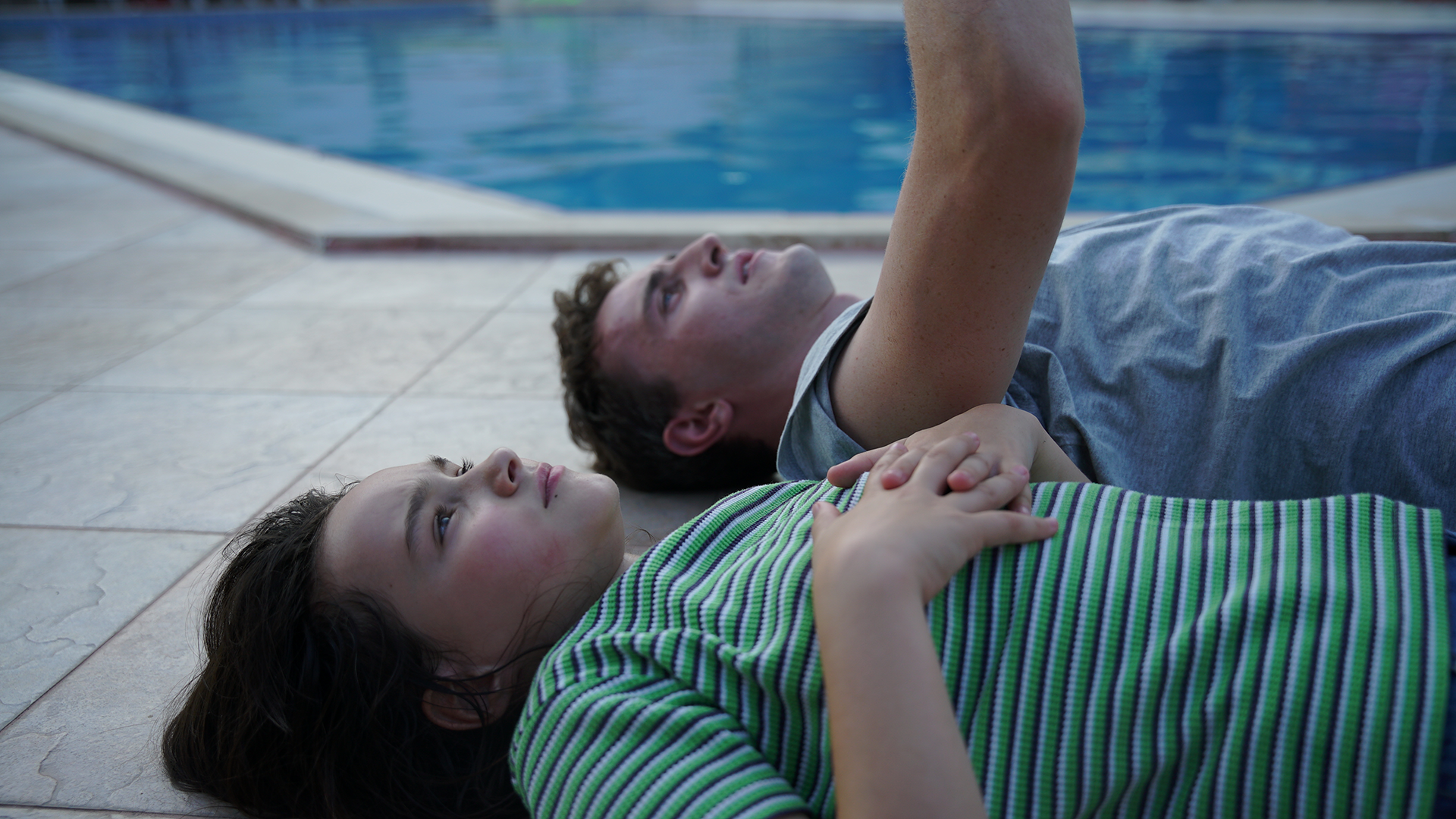 HS: FRANKIE AND PAUL HAVE WHAT FEELS LIKE A VERY NATURAL CHEMISTRY TOGETHER. HOW MUCH TIME DID YOU HAVE TO BUILD THAT RELATIONSHIP?
CW: Our casting director Lucy Pardee had strongly suggested I ask for at least two weeks of rehearsal time, which is what we got. Most of that time, I was involved in technical prep, giving Frankie and Paul time together to bond. We'd do an hour or two of work in the morning and the rest of the time was just theirs to go to the beach and hang by the swimming pool. Frankie didn't know how to play pool when she arrived, so they spent a lot of time doing that. It really helped build a bond that could approximate a familial relationship on screen. Paul became a part of the Corio family, eating meals with them and hanging out with Frankie during breaks. It's been really special to watch them develop a relationship – seeing them poke fun at each other and be there to challenge and support one another. They formed this wonderful partnership throughout this entire process.
WATCH AFTERSUN ON CURZON HOME CINEMA