Costume designer Mark Bridges reflects on his career-long creative partnership with Paul Thomas Anderson and their San Fernando Valley-set new film Licorice Pizza. 

Looking at my collaboration with Paul over the last 25 years, the only thing that has really changed is the technology. There's definitely a shorthand between us now, but the approach is the same as it was when we worked on Hard Eight in 1996. We still look at things together. Whether it's watching the same films or looking at the same photo-essay books. All the while, I'm picking his brain to get to grips with the film we're making and what he's sensing it should be. Then we discuss how we use this material. With Phantom Thread (2017), we spent a lot of time researching fashions of the period. On The Master (2012), Paul played music for me as a way of conveying the moods he wanted.
With Licorice Pizza, about halfway through prep we discovered the photographs of Rick McCloskey, or RickMack. He's an artist who took a lot of photographs of kids on Friday and Saturday nights out on Van Nuys Boulevard in the [San Fernando] Valley in 1973, when the film is set. These pictures informed the realness of the look I wanted to achieve; it was casual, but some teenagers also dressed up to look good for their friends. It was also interesting to see how they wore their hair, how much of the 60s was still there. And yet, it still felt contemporary because we all go around wearing vintage clothes from that era. The photographs showed how people really wore their clothes. Sometimes, they didn't even fit well. We wanted that feeling of imperfection and reality to feed into the film.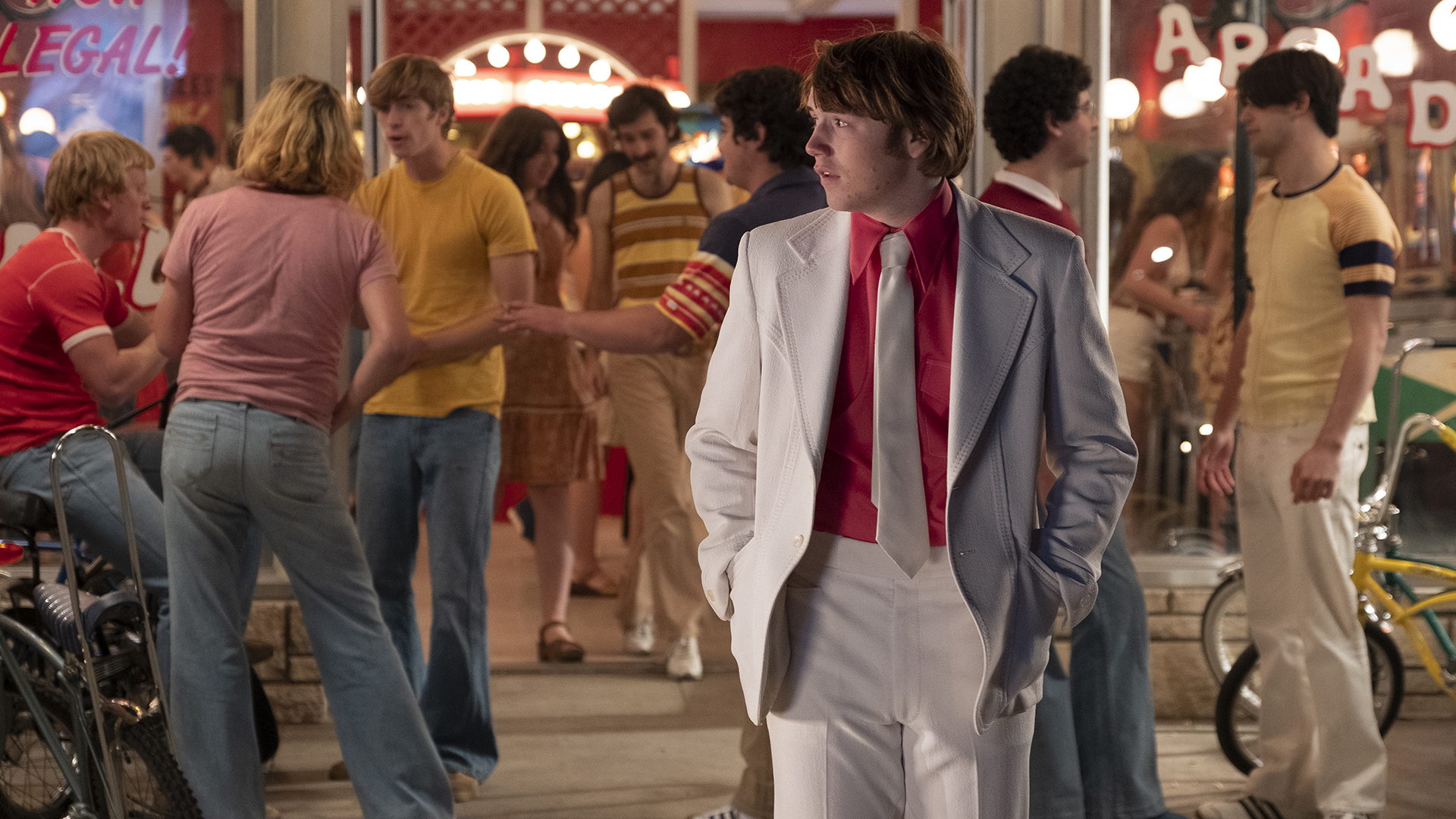 The Valley was also where Boogie Nights (1997) was set, although it was a
whole different world to Licorice Pizza. But in both cases, it's not Beverly Hills. They did their best, but people who lived there shopped at the mall or through a catalogue like Sears or Montgomery Ward. So, if you just do method shopping – finding the clothes that a specific character actually would have worn – you don't get the expensive clothes. You get the clothes that are heavy polyester, which are six steps down from what high fashion was at that time. And you let the clothes settle someplace that seems appropriate. We also referred a lot to Valley yearbooks from the period. We learned so much from them about what the style was – the hem lengths and the kinds of shoes; how casual the boys were, while girls were dressed up.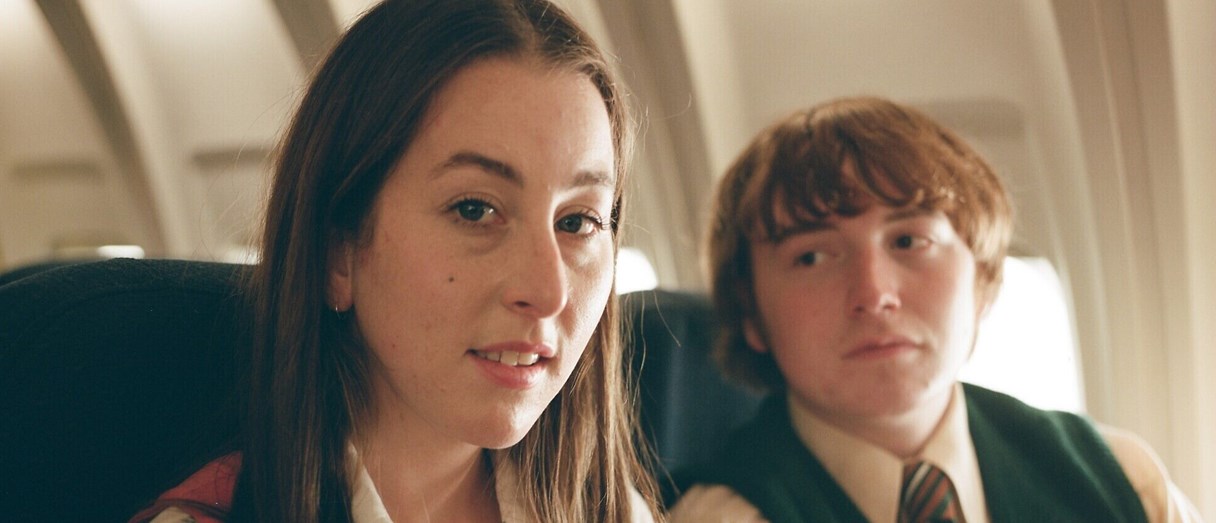 In contrast to that, you have Sean Penn and Bradley Cooper's characters. They
are stand-ins for old and new Hollywood. They also represent the bigger picture of what was happening there at that time. You still had classical Hollywood stars around, like William Holden. He first appeared in movies in the late 1930s and was still making films in the 1970s. So he brought a kind of dressed-up elegance to that world; a man like him doesn't go out without a sports jacket and tie, whether he's at auditions or at a bar. He represents the vestiges of a more formal time. Then you have new Hollywood, with people trying to be as modern as possible. Bradley's character is more laissez-faire about his clothing, but still looks sexy. And of course, his girlfriend's Barbra Streisand, so he's also got a very hip style. That combination of old Hollywood and new Hollywood was another element that captured the era of Paul's film.
Ultimately, Licorice Pizza is Paul's early memories of that place. It's a personal take on life in the Valley at that time. There's a brashness there and there's romance, with a little wistfulness and a lot of love for that era. It's his ability to capture all these things that makes Paul so special.
This article originally appeared in the Awards Journal, our awards-season magazine. Pick up your free copy at your local Curzon while stocks last.