Friday the 4th of June not only saw the opening of our long-awaited Curzon Hoxton in the heart of east London, but it also marked the first live Q&A back at a Curzon cinema this year. Finally, filmmakers and audiences, together again, basking in the brilliance of cinema in front of the big screen!
After a screening of Surge, actor Ben Whishaw (No Time To Die, Paddington, Mary Poppins, Lilting), joined director Aneil Karia in conversation to discuss Karia's electrifyingly edgy debut feature, hosted by film critic and podcast host Rhianna Dhillon.

The audience are seated, masked and patiently waiting for the night's Q&A to commence. How long has it been since we were last here, waiting with anticipation for celebrities and filmmakers to enter the room and talk to us about their projects? Too long is the answer; but this evening, the wait is almost over. As Ben Whishaw and Aneil Karia walk in and take their seats, host Rhianna Dhillon begins straight away with her first question, and the first live, in-person Q&A for over a year begins.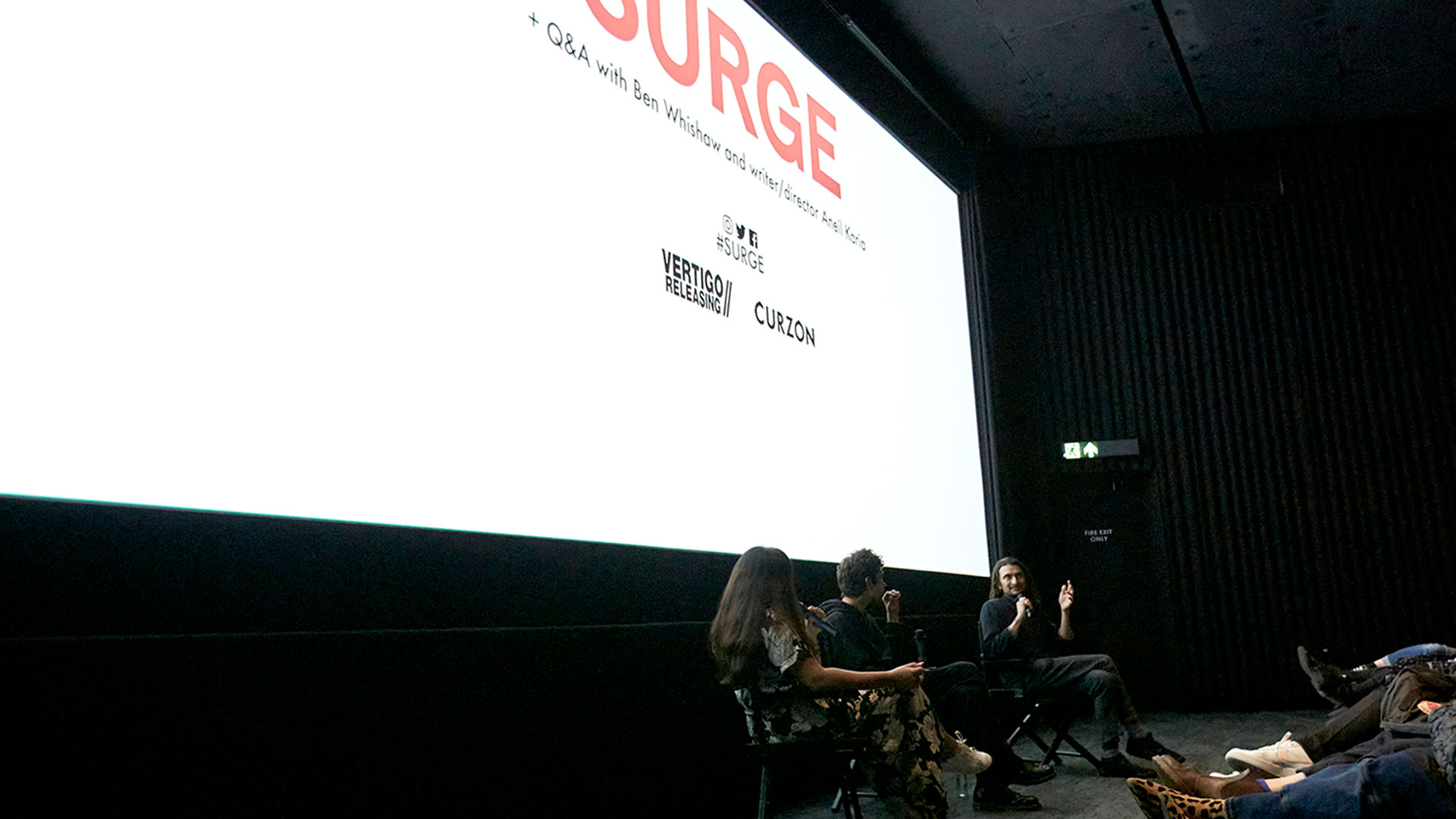 ON HOW THE THEMES FROM KARIA'S SHORT FILM BEAT CARRY OVER TO SURGE:
'With Surge, it was important that Joseph was a sort of "everyman" in the background. He's nobody particularly special, but that was part of it. He sort of blends into the scenery until one day he snaps,' Karia explains. 'Beat was about someone behaving in a way that went against "normal" behaviour, and in a simple sense Surge was also about that duality. But with the feature it felt important to be with the character and go on a journey with him."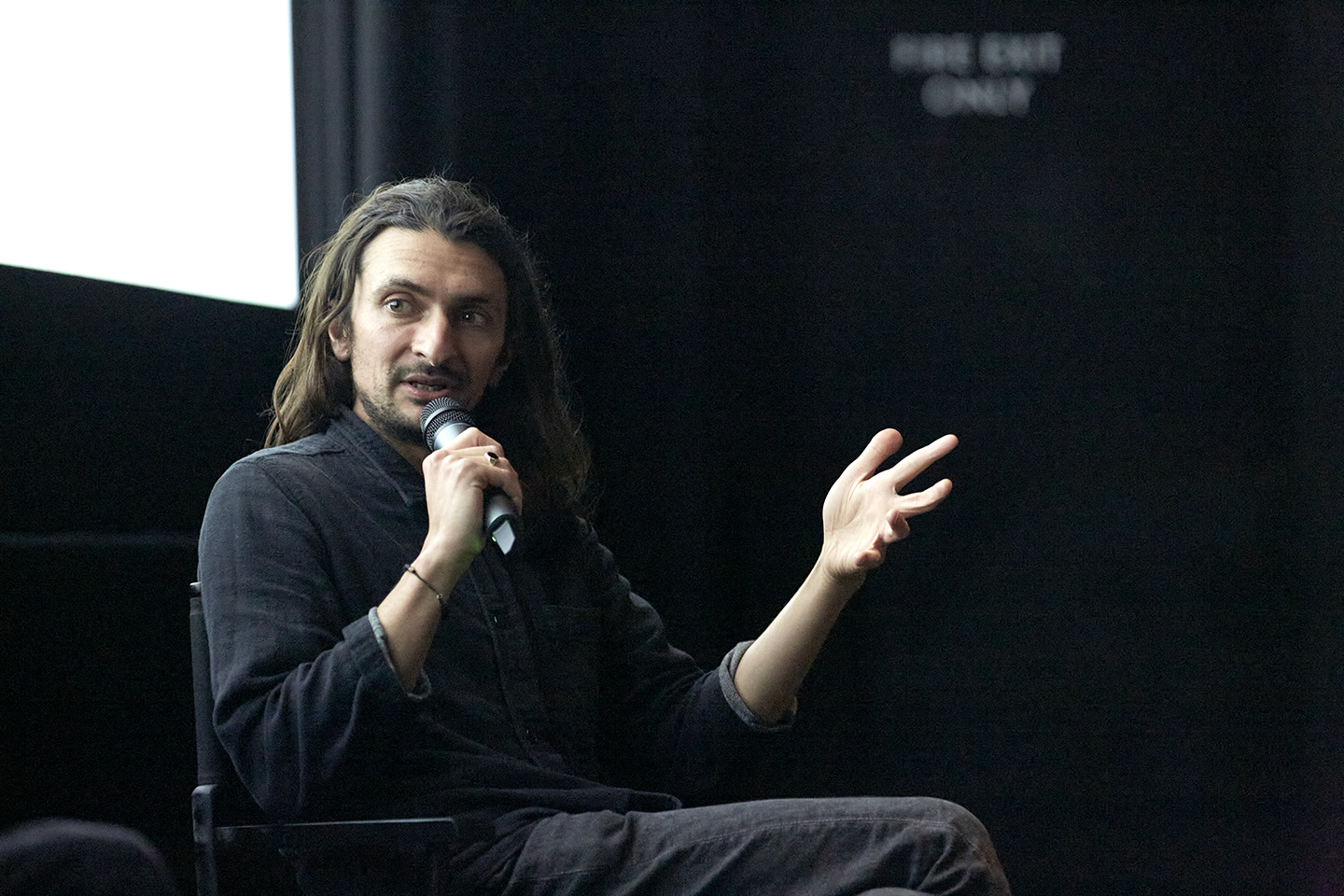 ON WHISHAW'S INITIAL REACTIONS TO HIS CHARACTER, JOSEPH
'It was quite organic, the way we came to make this film. We went through many different drafts of the script but I always found the character not sympathetic necessarily, but I understood him. I get what he's going through and what's happening to him, and what he's doing on some level. So I like him,' he chuckles, 'but I also accept that he might not be likeable to some people, which I find interesting.'
ON SHOOTING IN LONDON
'I like the movement and energy of London, which is a lot like life. Before the pandemic, life was richly varied and kinetic, and anything contained would be antithetical to the film,' says Karia. So much of Joseph's journey is informed by the characters he meets along the way, and London lends itself to a particular variety of characters to choose from.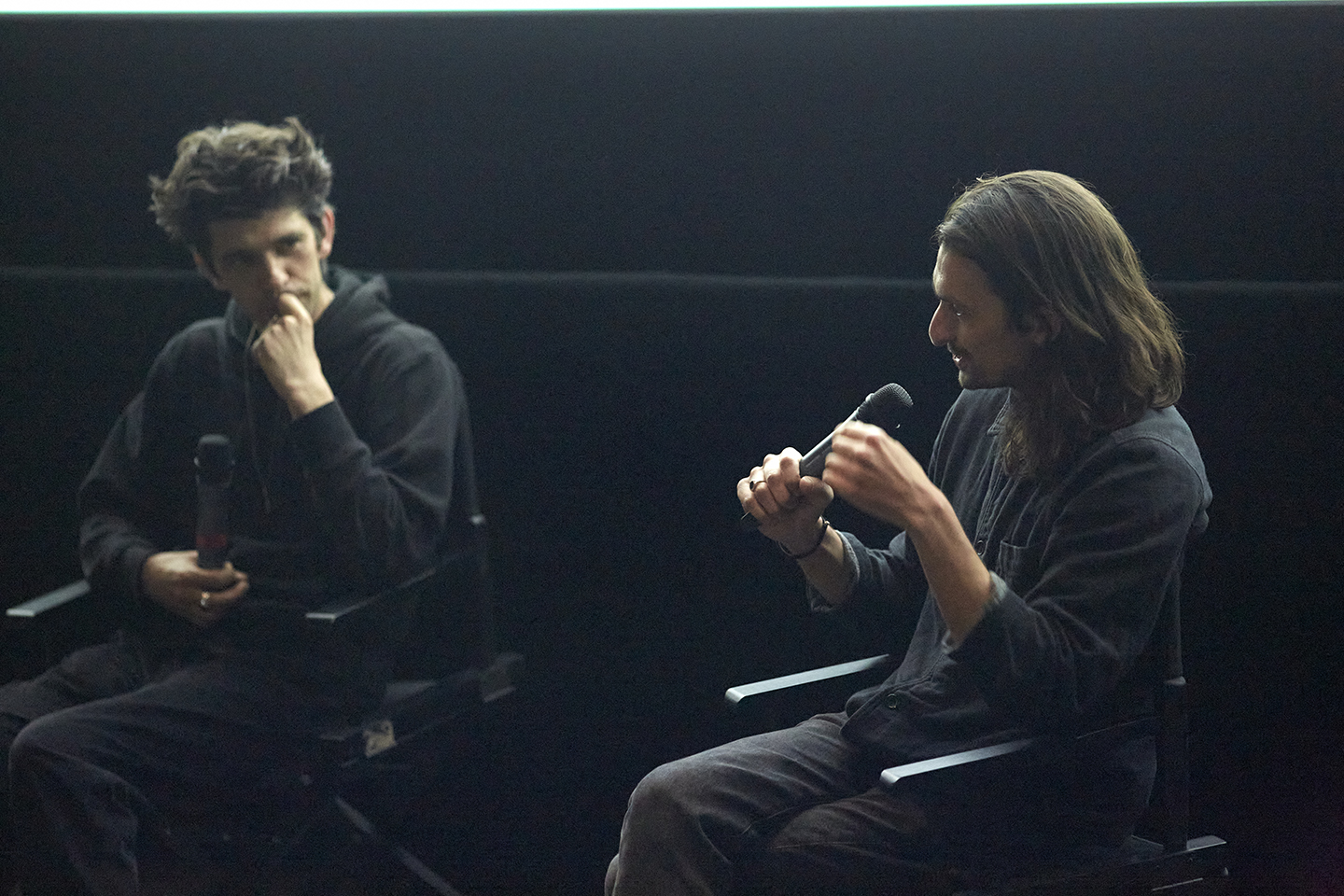 ON NOT INTRODUCING BEN TO THE ACTORS UNTIL FILMING THEIR SCENE  
Before Aneil Karia can answer this question, Ben Whishaw jumps in, clearly excited, 'Oh It was a great decision on Aneil's part. Often when you're filming something you find yourself sitting around making awkward small talk with other actors on set while you wait to film your scene. I really don't like that part,' Whishaw proclaims. 'Aneil was like "We're not gonna have that" and just having that attitude of liveness was really good.'
'Ben was really leaning into that approach,' Karia chimes in.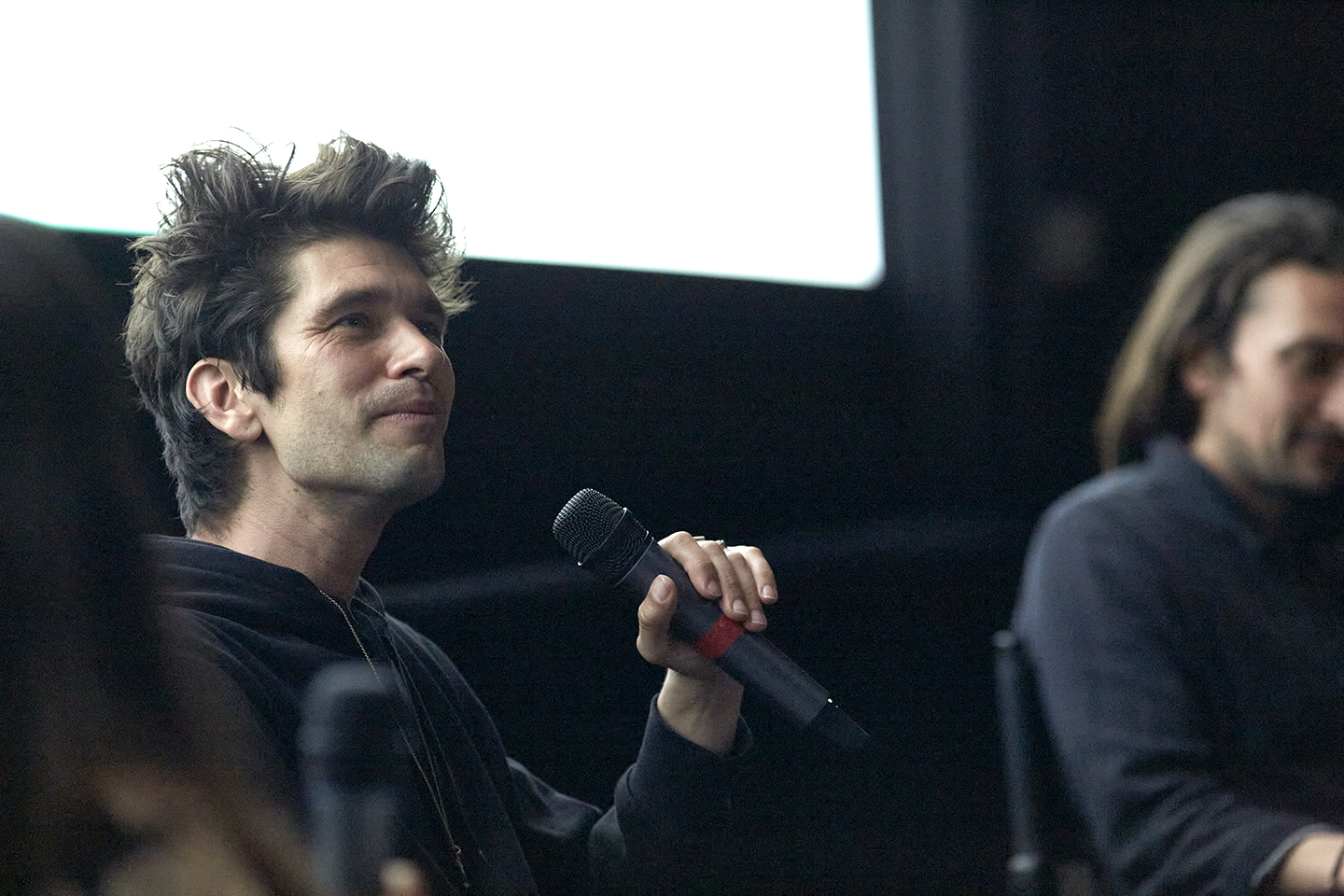 ON THE PHYSICALITY OF THE ROLE
'We worked a bit with a choreographer, who was wonderful, and we had like a kind of chart of where he was at in terms of surging from 1-10. We pushed it and had a palette of things to play with,' Whishaw recalls, and Karia explains the kinds of techniques she would use in rehearsals, 'She would says like, "Imagine you've got a small meteor on your shoulder, and sometimes you're proud of that, and other times you're ashamed of it.' 
'Yeah,' says Whishaw, 'sometimes the process of acting can be kind of cerebral and you have to figure out beforehand how you're going to do the scene. It can be quite heady sometimes, whereas this wasn't at all, it was about where he was at at a given time, and about his sensations – I liked that a lot.'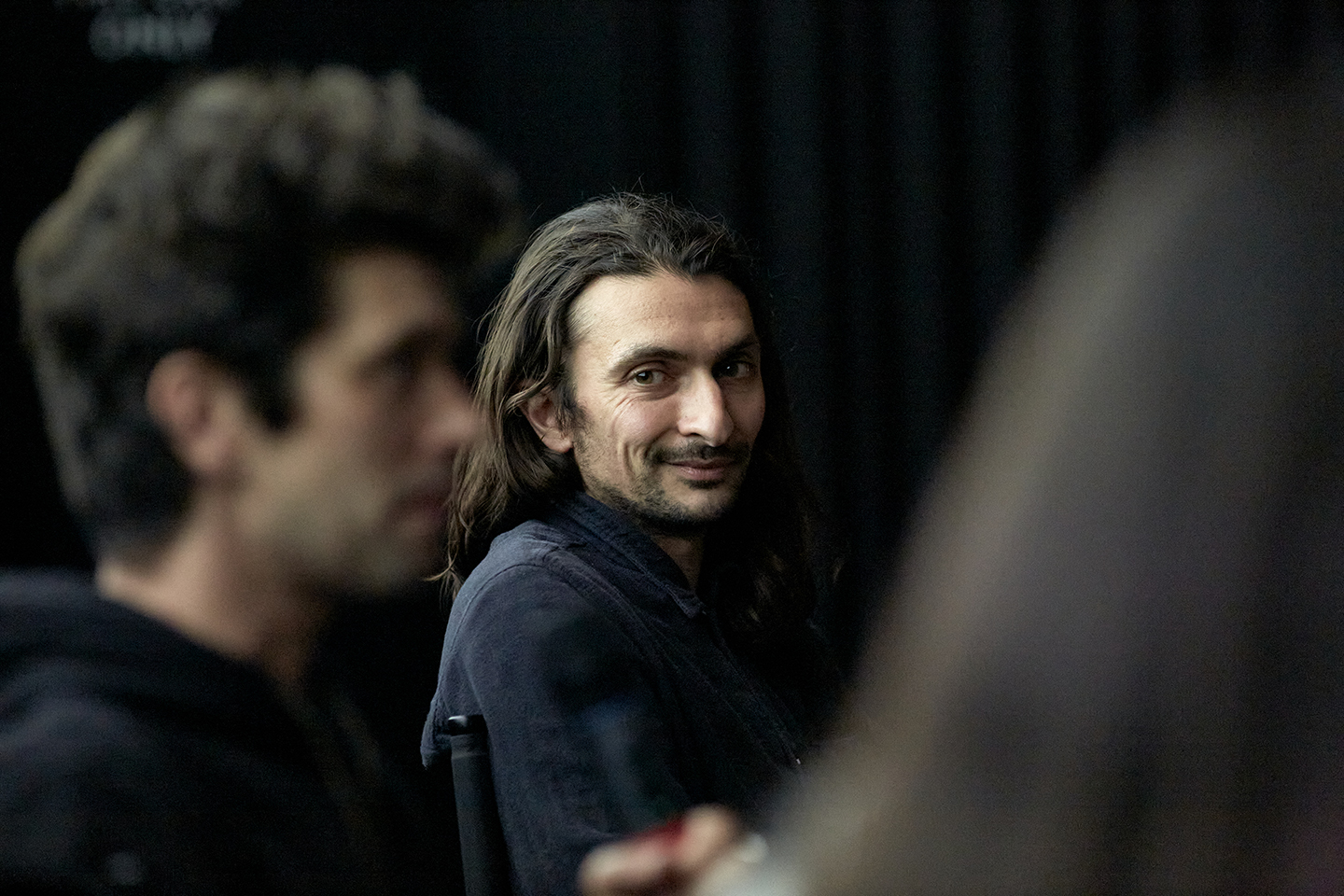 ON 'THE HOTEL SCENE' 
When asked about it, Karia explained how lucky they were to find that location, 'By chance, that wing of the hotel was due to be demolished, so they let us go wild in there.' After a moment's pause, Whishaw adds, 'It was the best day of my life; there was nothing in that room that couldn't be destroyed.'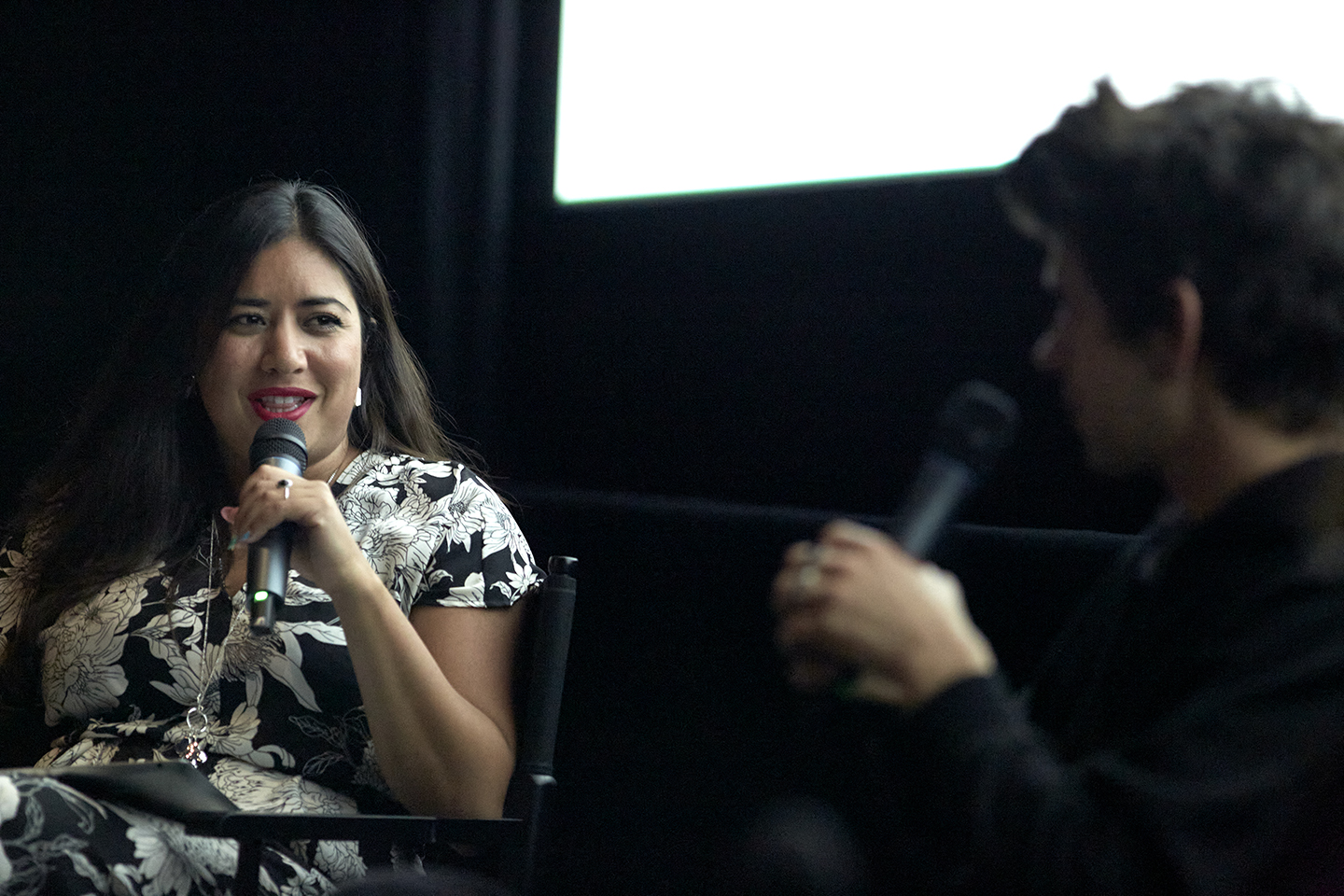 ON THE PORTRAYAL OF MENTAL HEALTH IN THE FILM
Dhillon prefaces her question by stating that the film has a very abstract way of looking at mental health, 'What were you trying to avoid in the portrayal,' she asks. 
'I was keen to explore the somewhat binary attitude we have towards mental health. People, in general, have developed quite a compartmentalised and narrow attitude towards it, I feel, and we wanted to explore the complexities,' Karia answers, 'I feel like mental health and all the issues surrounding it have sort of become like genres in a weird way. I didn't want to treat it as a commodity.' 
Whishaw then adds to this by describing something he recently heard on the radio: 'It was something about how whole cities can become melancholic, so it can happen collectively as well. Given our current situation, it almost feels like that's a kind of natural way to respond to the world. But that's not to say that someone can also be unwell and need help.' 

Surge is available to watch in cinemas or at home on curzon home cinema