Hannah Strong talks to the VFX team behind Crimes of the Future, David Cronenberg's latest anatomical body horror.

After nine long years away from the director's chair, David Cronenberg – the body-horror auteur behind The Fly (1986), Crash (1996) and A History of Violence (2005) – is back. And once again, he's not pulling any punches. Canada's master of the macabre set tongues wagging when his wry dystopian thriller Crimes of the Future premiered at this year's Cannes Film Festival. It unfolds in a not-too-distant future where 'surgery is the new sex', and stars Viggo Mortensen and Léa Seydoux as a couple involved in a twisted practice of self-mutilation. A crack team of visual-effects experts – both practical and visual – were brought on board to realise Cronenberg's scintillating vision, including Toronto-based Rocket Science VFX (RSVFX). The company boasts a long list of credentials, including TV series such as Amazon Prime's The Boys and Netflix's The Umbrella Academy. But working with a hometown hero was particularly special for VFX Supervisor Peter McAuley and VFX Producer Kayden Anderson.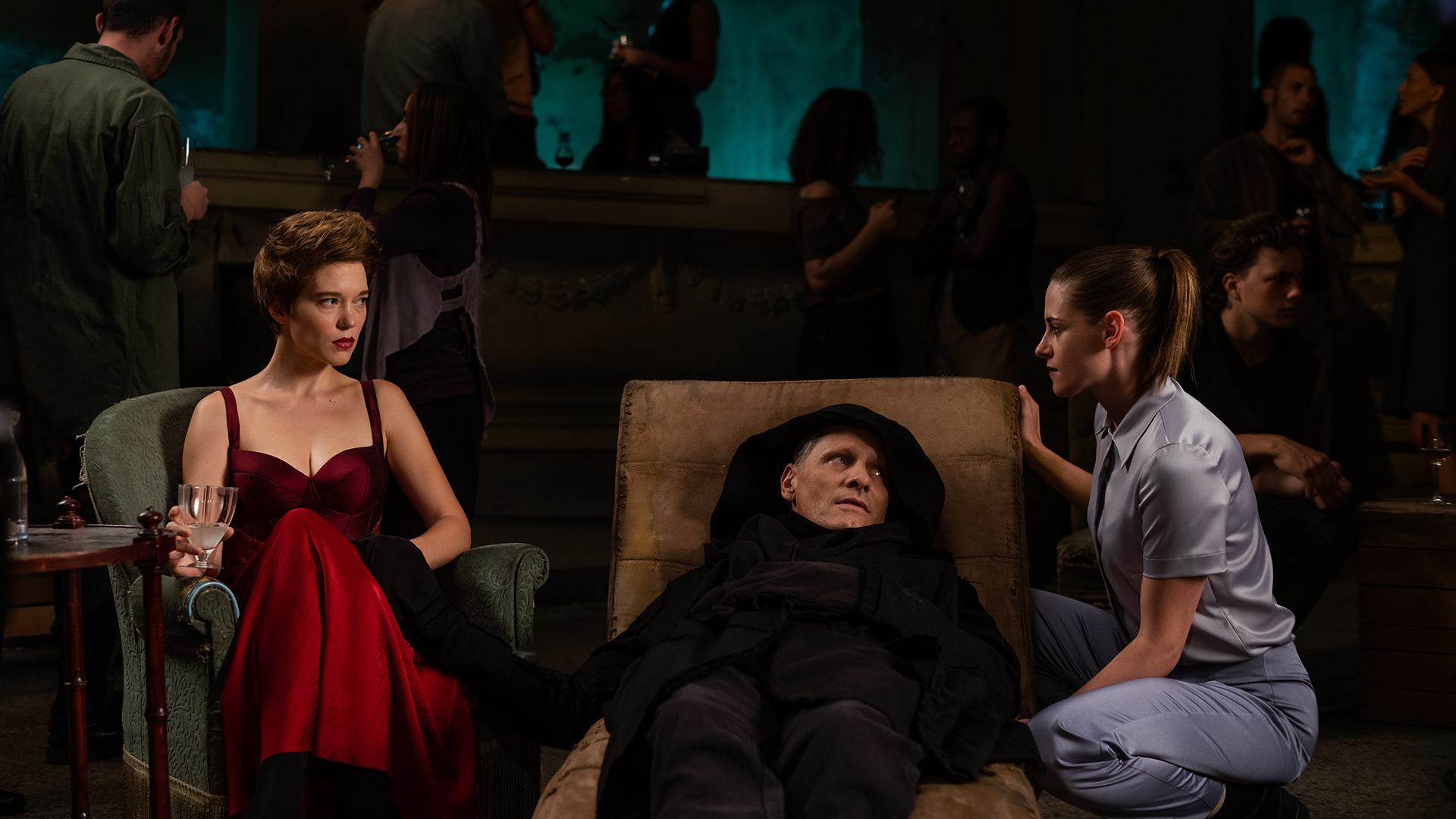 'David Cronenberg has quite a history as a prolific Canadian filmmaker and he's always positioned himself that way, so as young film students we watched those films,' says McAuley. 'You can't escape the fact he's done some great work over the years, especially his more recent stuff with Viggo.' Anderson agrees: 'I was a bit starstruck when we knew we were going to be working with him, because I was a huge fan – I'm also a big body-horror fan and of course he's the master of it. Many of the crew felt the same way and we were so excited to be part of the team.'
With such an ambitious project at hand, the RSVFX team soon got to work on how to bring the grisly world of Crimes of the Future to life. 'We got the script and started breaking it down. The early discussions were about what we were going to do practically and what we could do with CGI,' explains McAuley. 'We had a meeting with Black Spot FX, who worked on a lot of the prosthetics for the film, but it wasn't until we got to Athens for the shoot that we really dived into it.'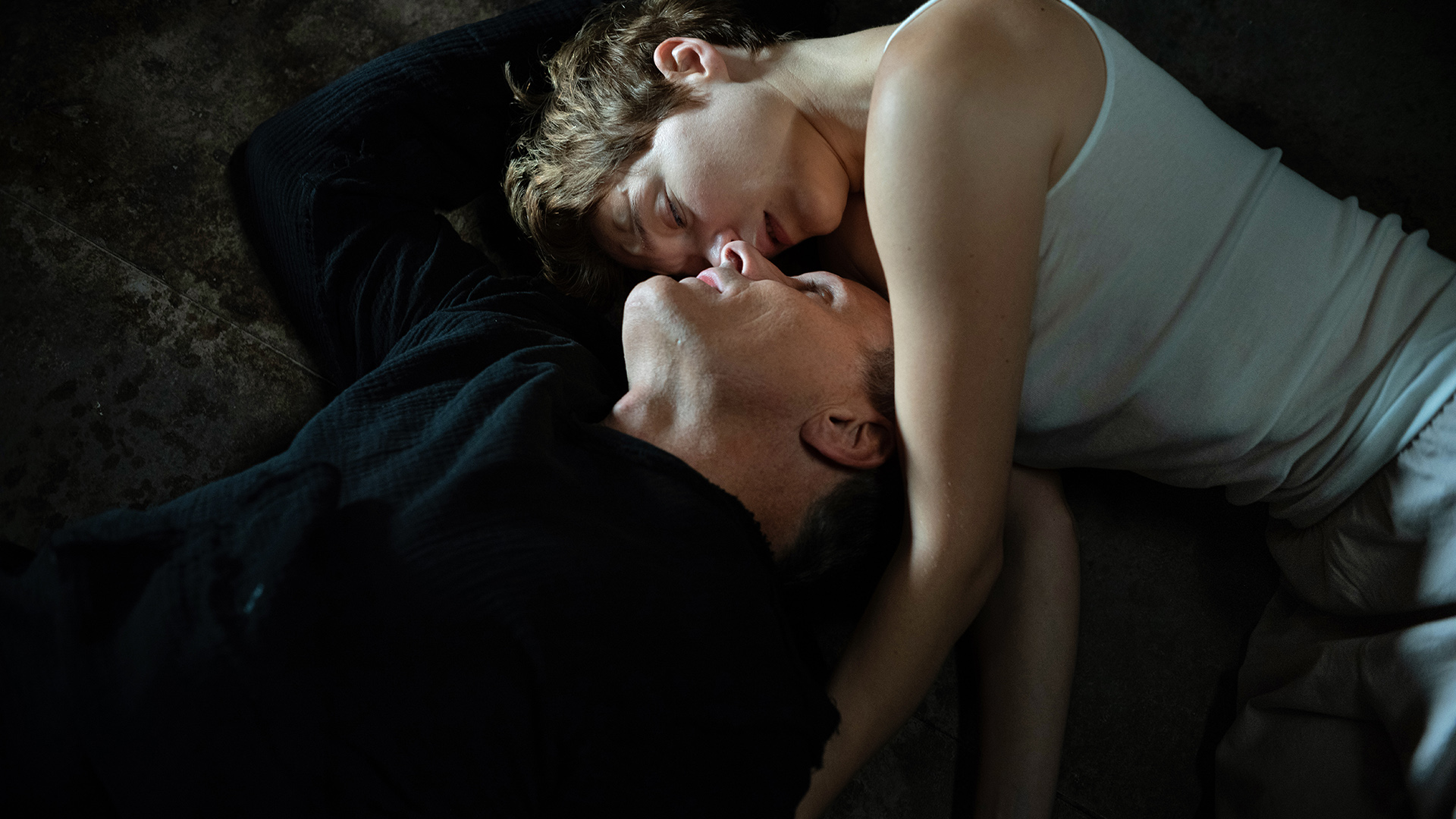 A key part of the plot is the SARC Unit, a coffin-like device that enables Caprice (Seydoux) to perform surgery. Its many mechanical arms move in a manner that feels simultaneously organic and robotic, which only adds to the horror of this transgressive world. 'Some of the arms were puppeted and some were CGI – whenever Léa or Viggo were in a shot with arms we ended up using CGI, because David didn't want them distracted by puppeteers waving these arms around while they were trying to act,' says McAuley. 'David was great because he was always open to opinions. But he knew exactly what he wanted, or if he didn't, he would think on it and send an email with his ideas later. He's a great communicator, and his rapport with Viggo, Léa and Kristen [Stewart] was phenomenal.'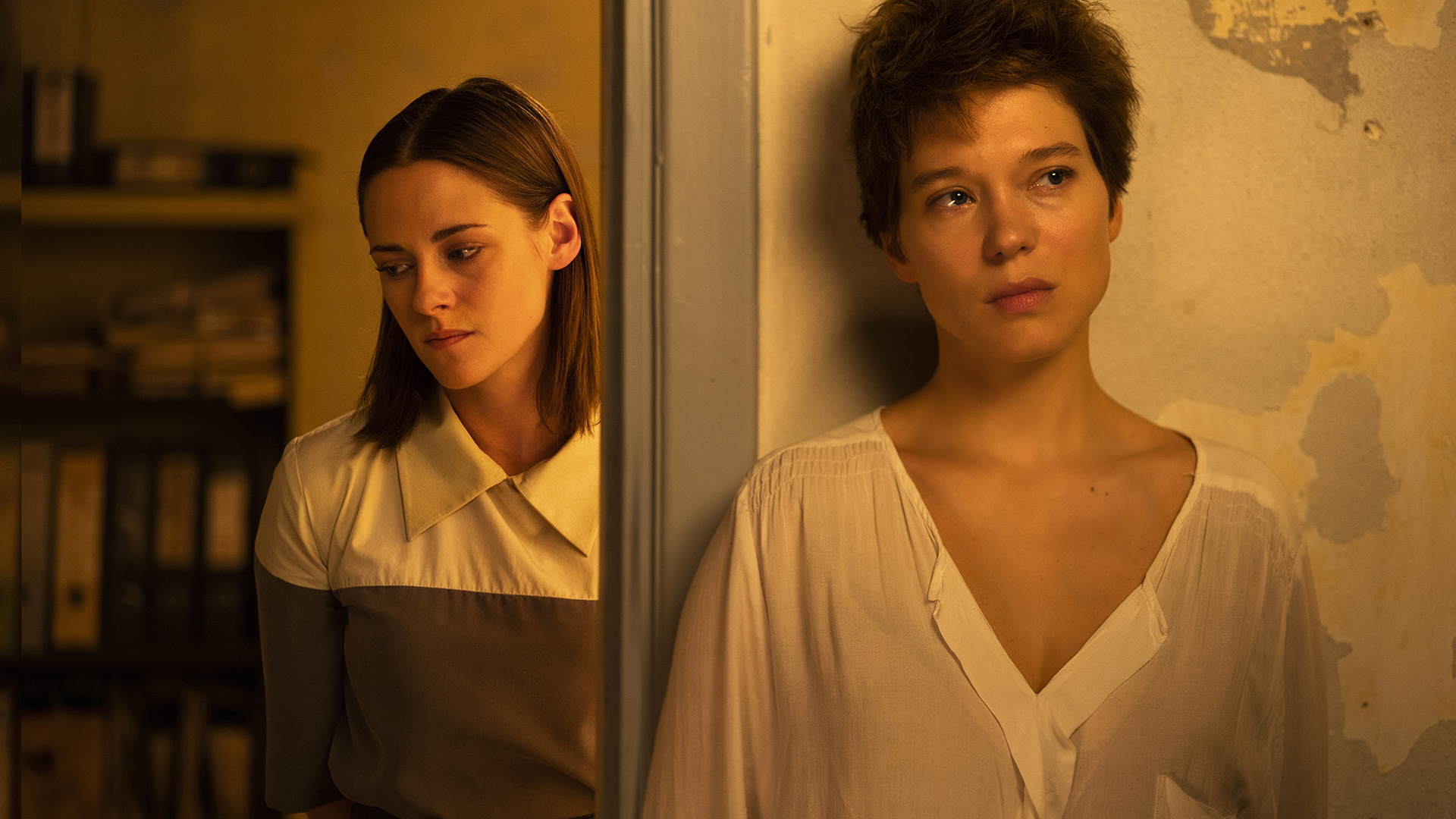 But much of the VFX magic happens in post-production. 'A lot of our work was clean-up,' says Anderson. 'And then making our assets look as authentic as possible so it would match the puppetry on-set. They did such a great job of making the puppeteering feel organic yet mechanical at the same time, and a lot of our job was keeping that consistency. Then we had some interesting technical challenges, such as working out how to hide and reveal the arms, which is where David was so great to work with and open to exploring ideas to find a solution.'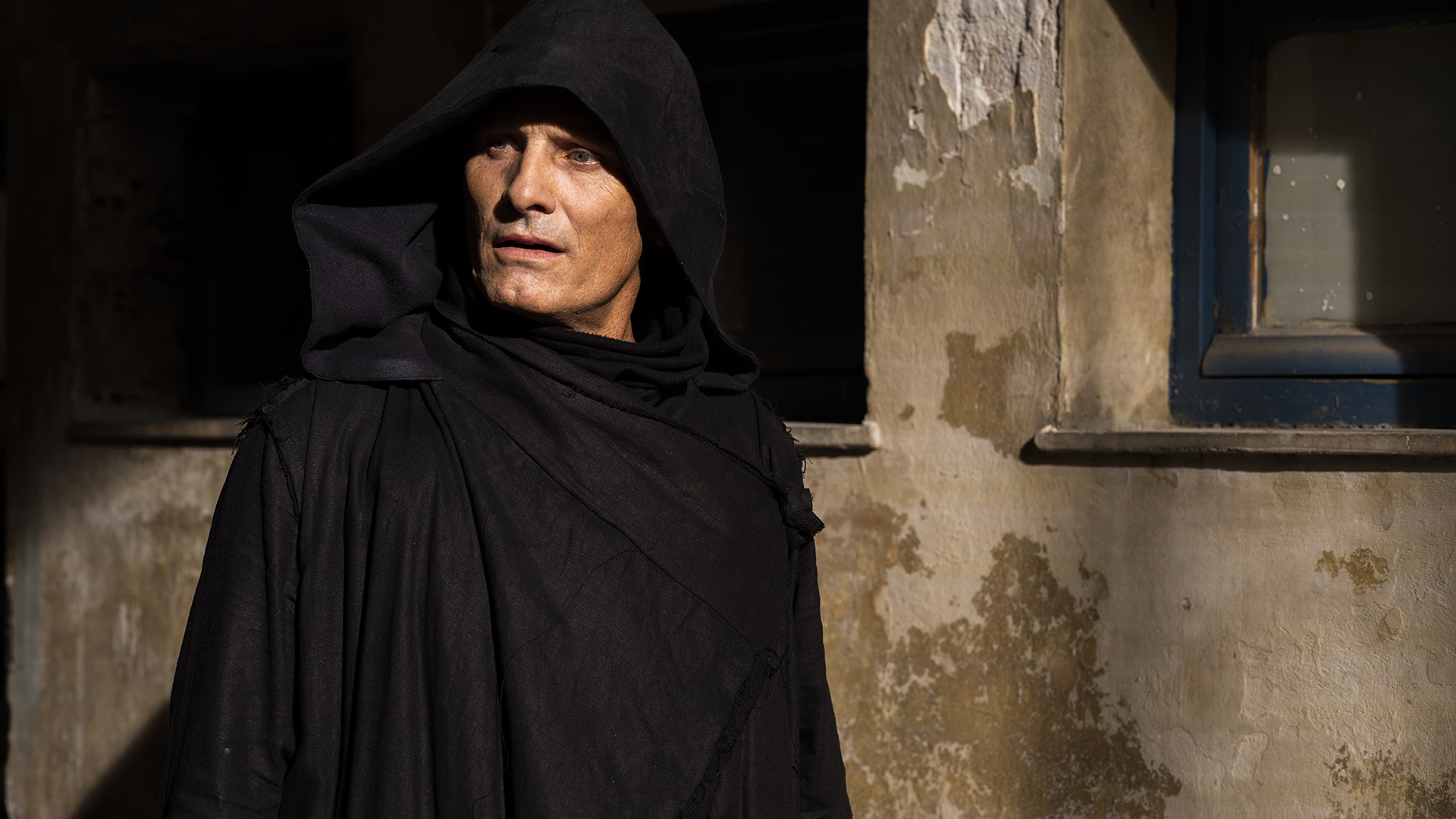 When people think of VFX in films, they usually picture spaceships and rockets or superheroes duking it out. In Crimes of the Future, the majority of the VFX work exists to seamlessly blend together the film's practical and fantastical elements. It's no small task, as CGI work can make or break an audience's immersion in a given world. 'Shooting in Athens turned out to be a stroke of genius,' says McAuley. 'Because the patina of the film is already there. We shot in this abandoned ballroom that used to be a hotel. All the art department did was bring in a few chairs and the units, and we were done. The giant boat wreck we see in the film's opening was already there – we ended up doing a lot of clean-up on things like graffiti and signs because David didn't want the film to be tied to a certain era.' 
Of course, it wouldn't be a Cronenberg without a little gore. There are plenty of surgery scenes in Crimes of the Future where bodies are mutilated and organs removed. 'We had an incision day, where we were filming all the incisions in the surgery scene between Caprice and Saul [Mortensen]. So the blades and arms you see are CG, but then the cuts you see were done on a separate VFX shoot,' McAuley says. 'The team did a great job adding in all the blood!'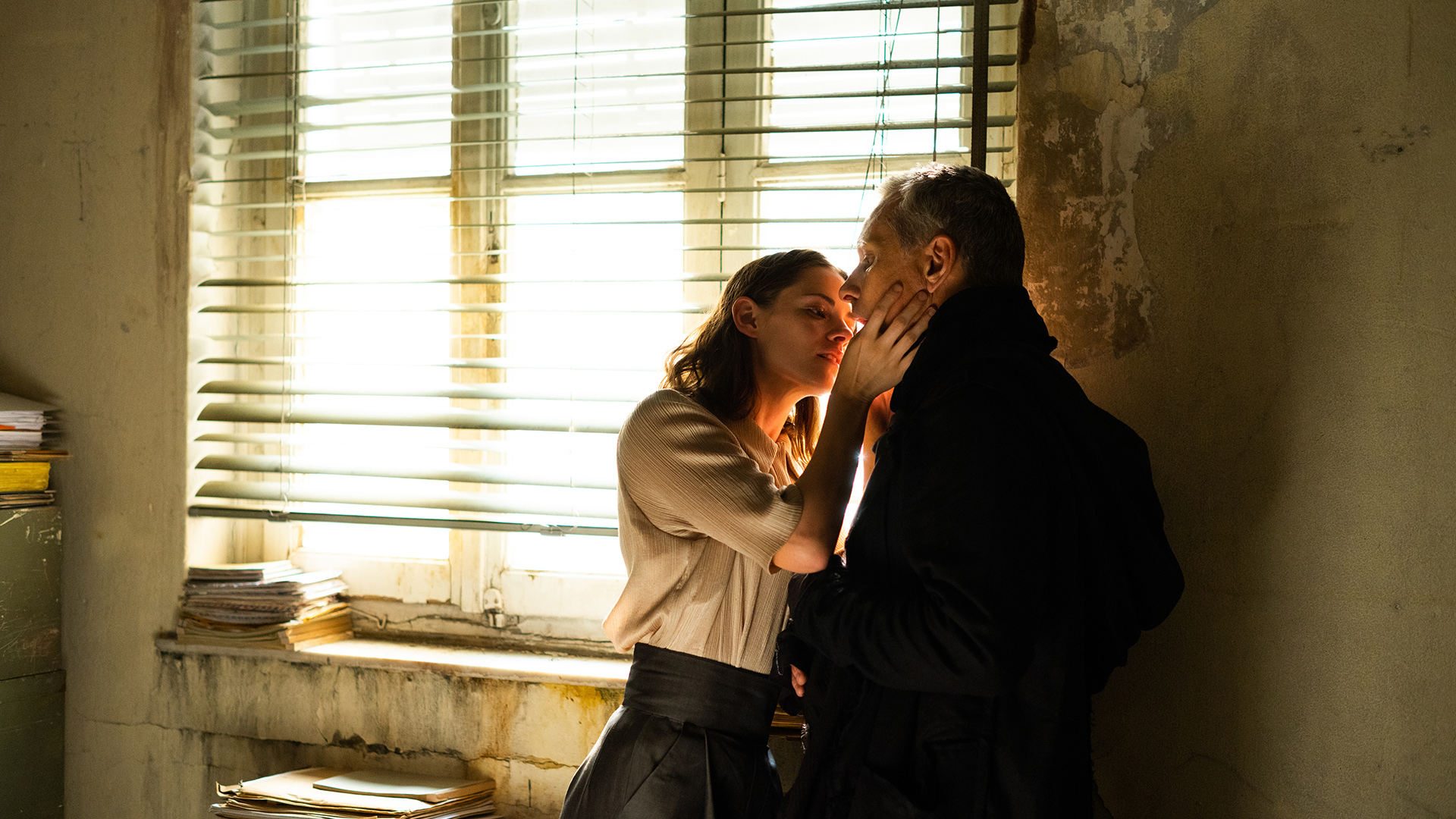 Although Crimes of the Future borrows its title from one of Cronenberg's early-career short films, it has more in common with his fleshy freakouts Dead Ringers (1988) and eXistenZ (1999), where the filmmaker riffs on the increasing link between organic and synthetic in our hyperconnected world. It's astonishing that Cronenberg has retained his uncompromising vision and commitment to challenging audiences' expectations of what genre cinema can be. With an A-list cast and show-stopping visual set pieces, Crimes of the Future bridges the gap between mainstream hit and cult classic. It's a perfect entrypoint for newcomers to his work, but also a satisfying spectacle for die-hards. By surrounding himself with a talented team of like-minded creatives, Cronenberg delivers a thrilling dose of bodily weirdness that's quite unlike anything else you'll see in cinemas this year.
This article originally appeared in our print Journal. Pick up your free copy at your local Curzon while stocks last.
WATCH CRIMES OF THE FUTURE IN CINEMAS FROM FRIDAY