With its emphasis on solidarity and camaraderie, Georgia Oakley's emotionally resonant debut stands apart from recent arthouse films where LGBTQ characters are isolated for dramatic effect, writes Laura Venning.  

Newcastle, 1988. A young woman coats her cropped hair with bleach, her reflection split in half by the dividing line in her mirrored bathroom cabinet. While she waits for the bleach to work its magic, she flicks on her boxy television and Cilla Black welcomes her to Blind Date, the long-running Saturday-night dating show. On her morning drive to work, she switches off a radio news report about a new government clause prohibiting the promotion of the 'acceptability of homosexuality as a pretended family relationship' in schools.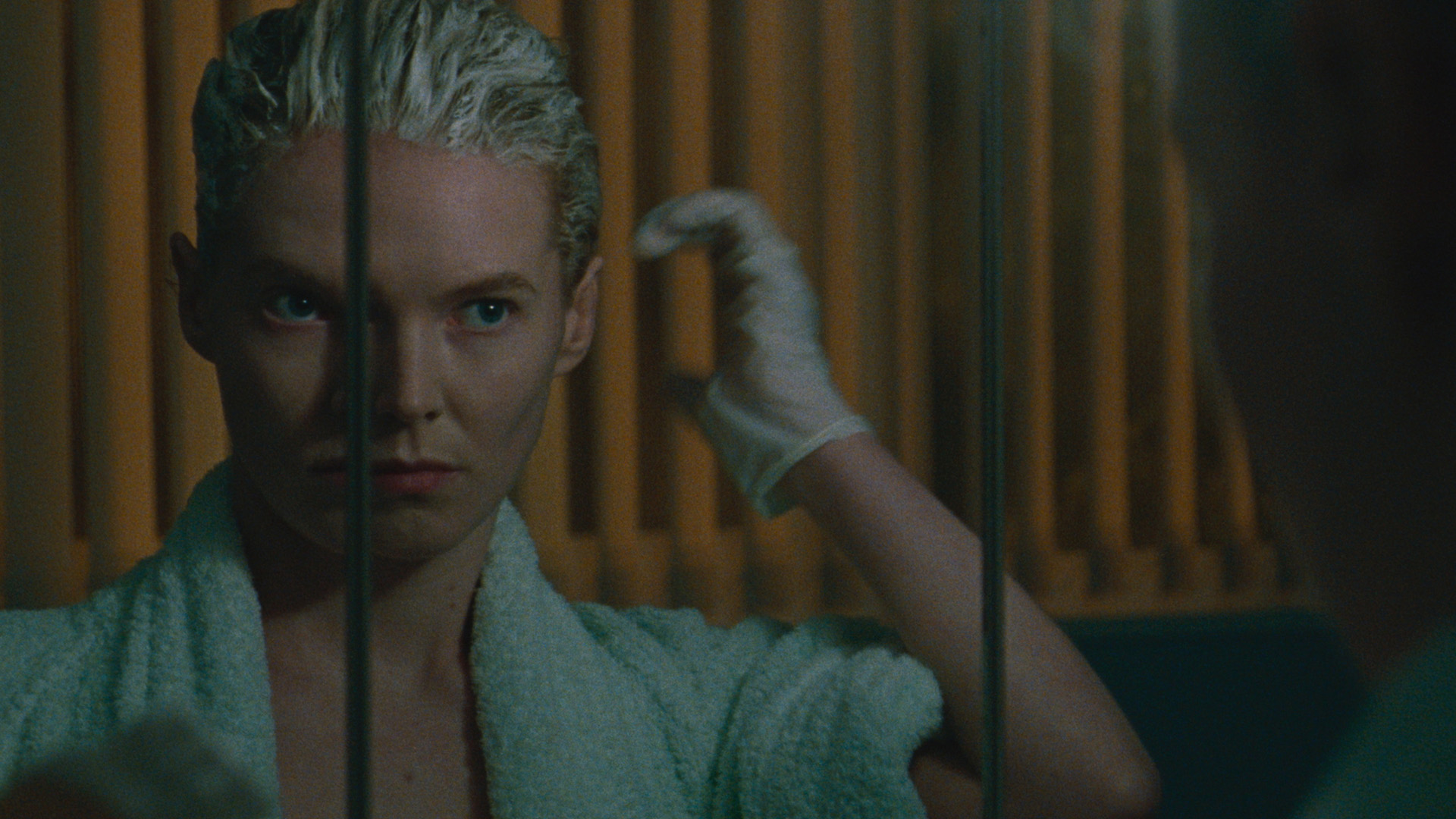 The opening of writer-director Georgia Oakley's Blue Jean articulates how lesbian P.E. teacher Jean Newman (Rosy McEwan) has to fracture her identity to work and live while under attack by Margaret Thatcher's Conservative government. Section 28, which was not repealed across the entire United Kingdom until 2003, is barely known by younger generations. Oakley and McEwan confess that they themselves had hardly heard of it perhaps because, by its nature, it upheld the comfortable heterosexual status quo through the pernicious act of silencing. Its harm was twofold: while the AIDS crisis raged, teachers were both forced to conceal their sexualities and prohibited from fully supporting queer pupils in need of pastoral care.
With this bleak context, Blue Jean is an apt title. And yet, despite, or maybe as a result of, this setting, Oakley realistically portrays multiple forms of lesbian and queer love, whether romantic love, love expressed through friendship or solidarity. These forms of love not only stick two fingers up to the homophobia of Thatcher's Conservative government, they also highlight Blue Jean's difference from other recent queer arthouse films.
At work Jean is quiet, firm but fair with the netball team she coaches, yet otherwise withdrawn. She can't regress to her feminine-presenting former self, but outing herself as a lesbian would get her sacked. So she's neither here nor there, politically disengaged, a statuesque ghost with her white-blonde hair and pale tracksuit that blends into the school's beige walls. A more clichéd narrative would feature Jean discovering her sexuality just as Section 28 is being implemented. Perhaps she'd fall in unrequited love with another teacher, as in classic lesbian drama The Children's Hour, filmed in 1961 with Audrey Hepburn and Shirley MacLaine.
Instead, Jean is in a committed relationship with Viv (Kerrie Hayes), a fiercely political, buzzcut-sporting butch who looks tough but has a soft heart. Unusually for arthouse lesbian dramas, both characters in Blue Jean are overtly masculine-presenting: Jean is elfin, while Viv is punk. They do not subscribe to typically feminine beauty standards. In other words, they look like a lot of real lesbians do, but cinematic representations tend to disproportionately favour long hair – think Booksmart (2019), The Miseducation of Cameron Post (2018), But I'm a Cheerleader (1999) and Thelma (2017). Oakley also takes care to include tender, realistic yet sensual sex scenes between the couple. Capturing the beauty of their different bodies, these sequences don't stray into visual display for the sexual gratification of heterosexual male viewers, but neither do they shy away from eroticism. It's a refreshingly honest depiction.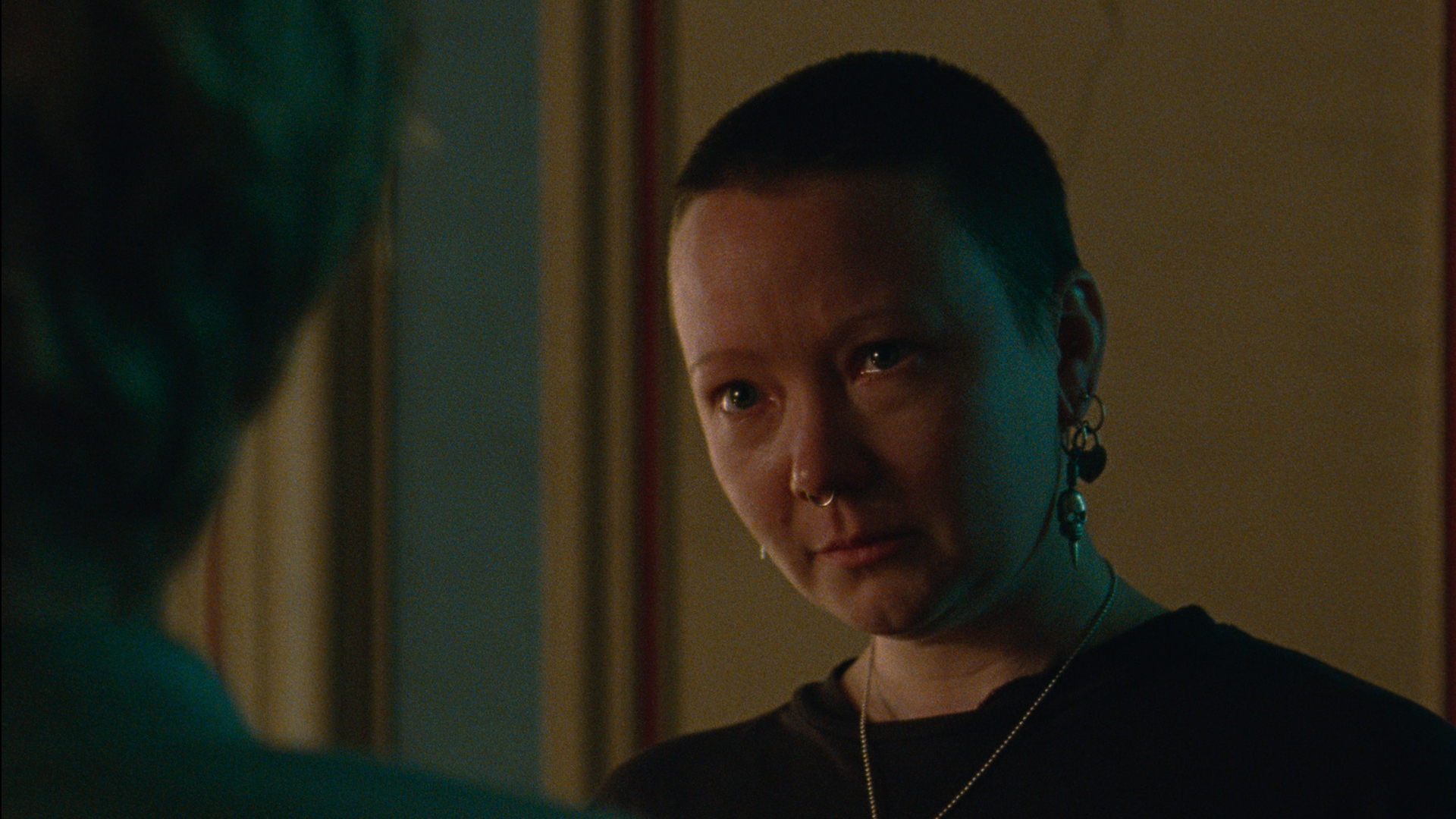 Also refreshing is the gay bar Jean and Viv frequent, which gives us a glimpse into queer life outside the hotspots of London, Manchester and Brighton. Jean and Viv are part of a larger group of lesbian friends – each with their own distinctly queer style – who've all had trysts with each other, and drink, talk about sex and laugh at the singles' ads in a lesbian magazine. It's a space for Jean to escape to, where, despite her shyness, she can briefly take off her mask. Viv lives with these friends in a squat in a wonderfully shabby 18th-century building, a messy, nurturing environment of comradeship and care. It looks utopian.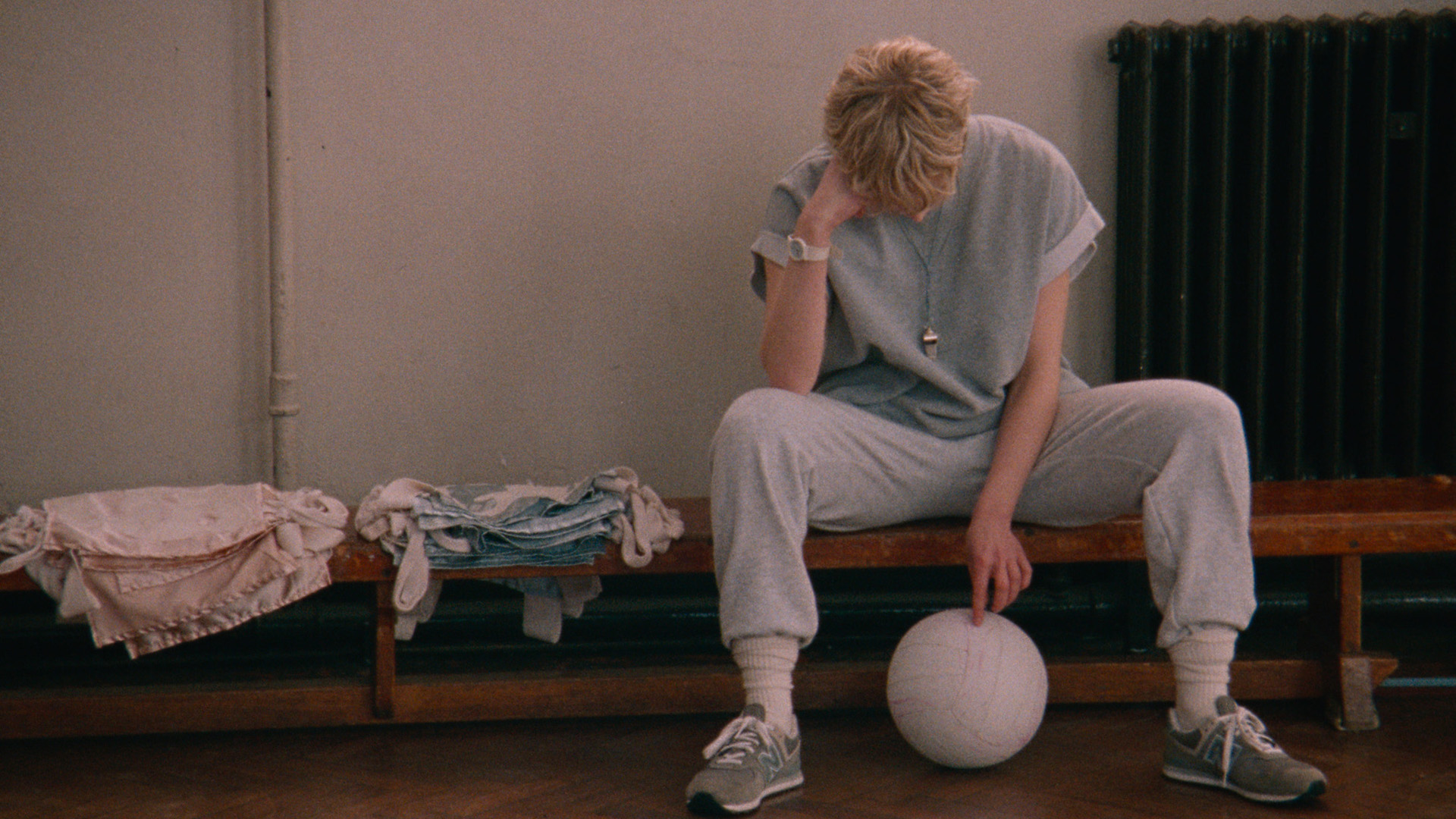 Although 120 BPM (2018), Pride (2014) and Benediction (2022) would be exceptions, acclaimed arthouse queer films of recent years tend to isolate their protagonists from a wider queer community to accentuate their Otherness for dramatic effect. This is perhaps more understandable in period films including The Power of the Dog (2021), Portrait of a Lady on Fire (2019), The World to Come (2020) and Ammonite (2020), but it also occurs in movies like Lingua Franca (2019), Beach Rats (2017), Call Me by Your Name (2017), Certain Women (2016) and many more. To see a lesbian character struggle to thrive in a hateful society but have at least some engagement with other LGBTQ people feels authentic – and startlingly rare.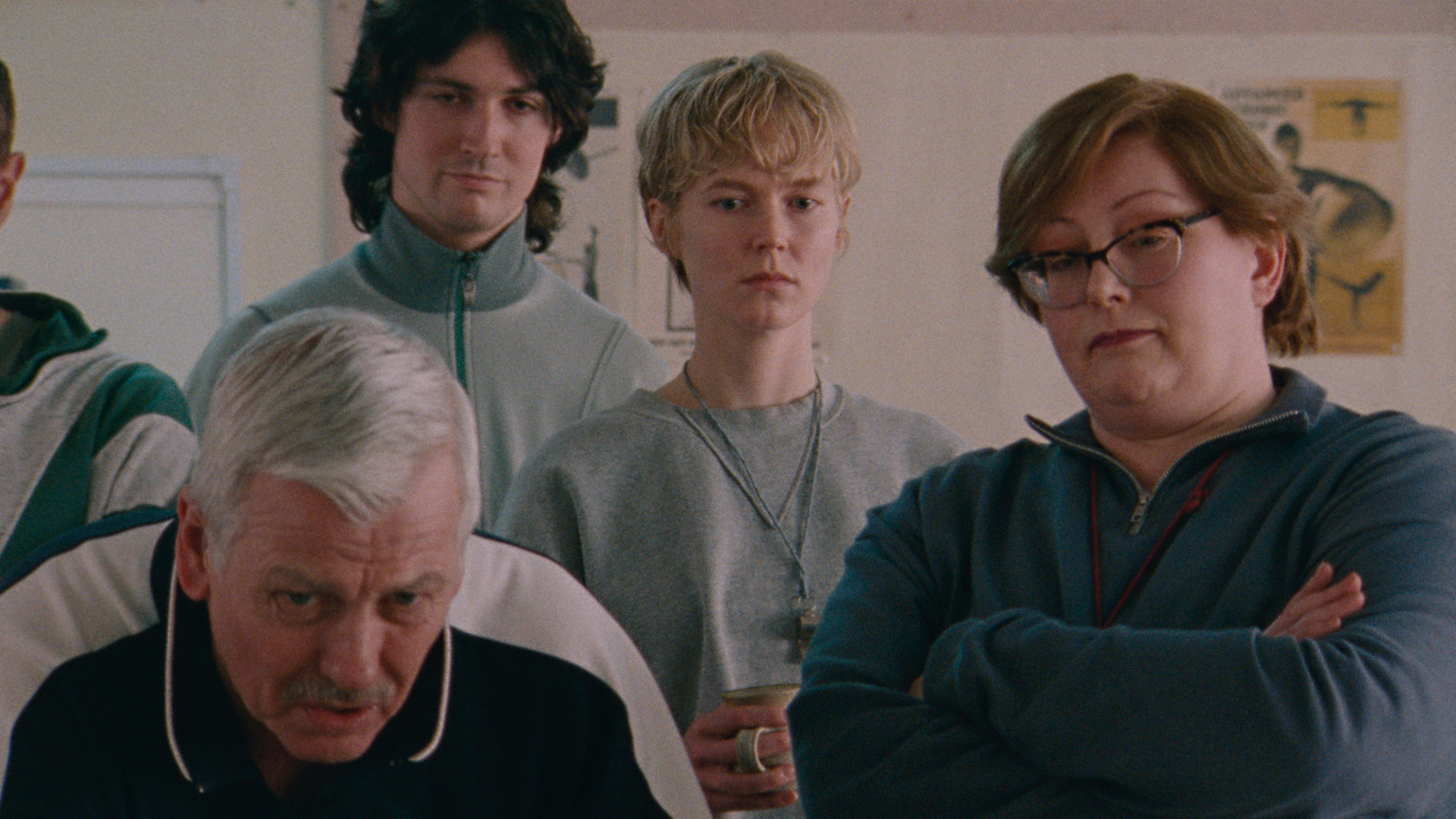 The divisions Jean has erected between her different selves – straight and narrow netball coach Miss Newman at work, and Baby Jean to her lesbian friends – soon crumble. While she has romantic and platonic love from the queer friends in her life, offering support and nurturing is where she struggles. Sixteen-year-old Lois (Lucy Halliday), a new arrival at the school, is brutally targeted as a rumoured lesbian by bully Siobhan (Lydia Page), and then bumps into Jean at the local gay bar. Jean silently recognises her own pain in Lois, but helping her would threaten her job, and Lois is less willing to stay silent about her own lesbianism. Tension between Lois and Siobhan reaches a crescendo, and Jean is confronted with a choice between saving her own skin or extending a hand of kinship to the next generation, a choice that could cost her everything.
'How is that girl ever gonna learn she has a place in this world?!' an outraged Viv asks Jean when she learns that her partner has distanced herself from Lois. Unlike many queer films of the last decade, Blue Jean's focus is on lesbians finding those places of their own through queer sex and romance, queer friendship and queer solidarity. Jean comes to realise that avoidance is a poison. Only by fully embracing her identity can she live truthfully and become the real teacher, and role model, that Lois desperately needs. In her portrayal of self-acceptance as acknowledgement of responsibility, Oakley has made an emotionally resonant, quietly uplifting film about lesbian love and lesbian bravery.