As the actor takes on the role he was seemingly born to play in Barbie, Hannah Strong considers Gosling's boundless enthusiasm, penchant for silliness and impeccable comic timing. 

The name on everybody's lips for well over a year now has been Barbie. From the relentless delivery of on-set paparazzi photos to every delightful titbit about the film that slips out in cast and crew interviews, 21st July marks the culmination of a press campaign for the ages. While plenty are excited by the prospect of a new Greta Gerwig film, a Barbenheimer double feature, or simply being able to weigh in on the cinematic event of the summer, it's important not to lose sight of the real story here: Ryan Gosling is in a comedy again.
For too long now, we have been deprived of the Ken-adian multihyphenate's humorous shenanigans. Though he's been playing a blinder on the Barbie press tour with his Ken-centric terminology – how long until 'Kenergy' enters the Oxford English Dictionary? – his charm off screen is a mere amuse-bouche for the high-energy commitment he brings to Gerwig's Barbie.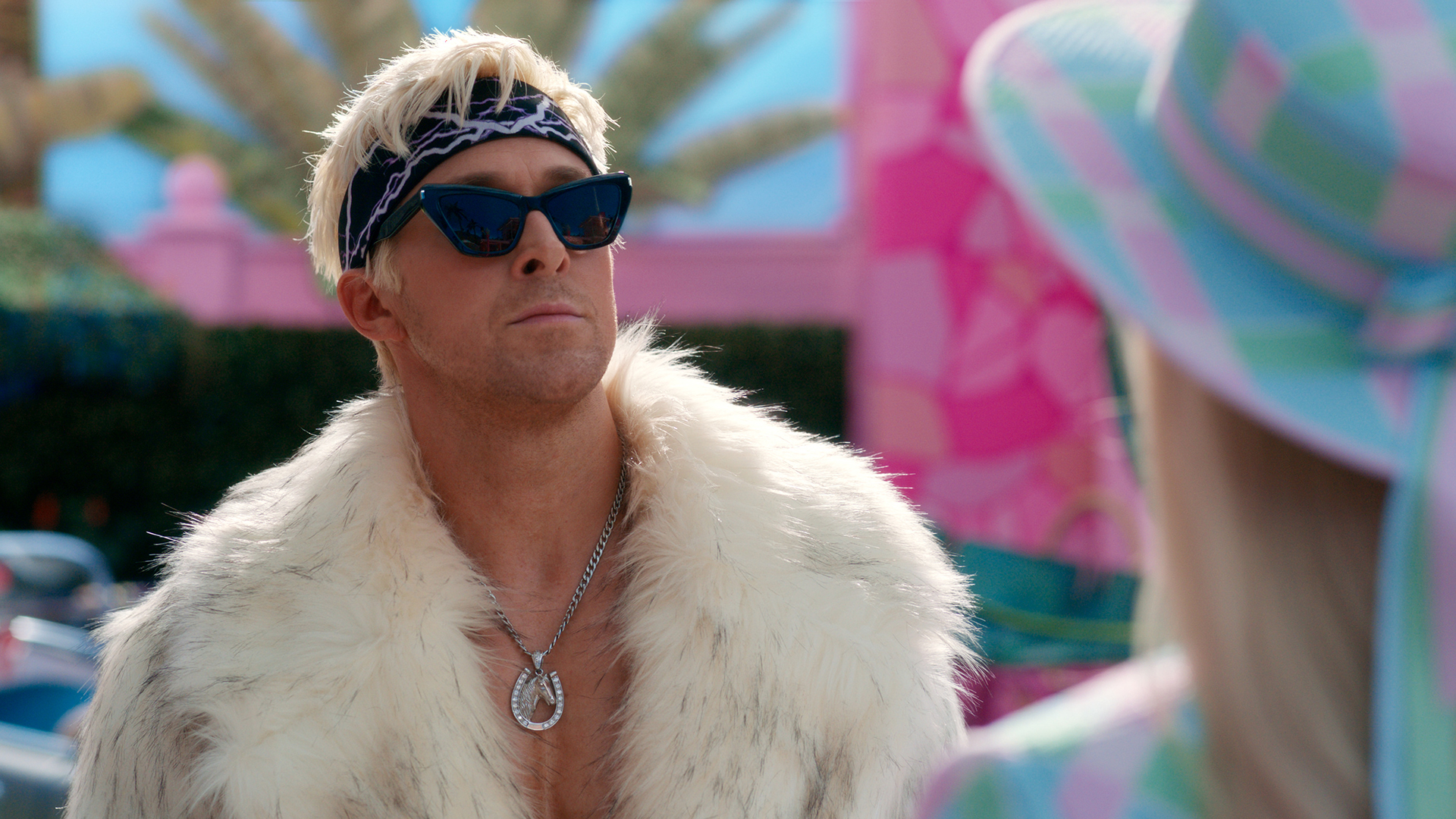 A few social-media naysayers may have voiced their concerns about Gosling being too old for the role – His response? '#NotMyKen' – but quite the opposite is true. Gosling has been training for the part of Barbie's main squeeze for years, since he was a fresh-faced tween singing and dancing with Disney's Big Cheese on The Mickey Mouse Club, alongside Britney Spears and Justin Timberlake. Although he appeared less frequently on the kids' show due to being 'not up to snuff' when compared with his co-stars (a self-deprecating king!), he's been vocal about his enduring love of Disney, notably when he ditched the Oscars to go on a trip to Disneyland with Guillermo del Toro, as 'research' for their Haunted Mansion film that never came to fruition. Such corporate allegiance already puts him in Mattel's good books, surely.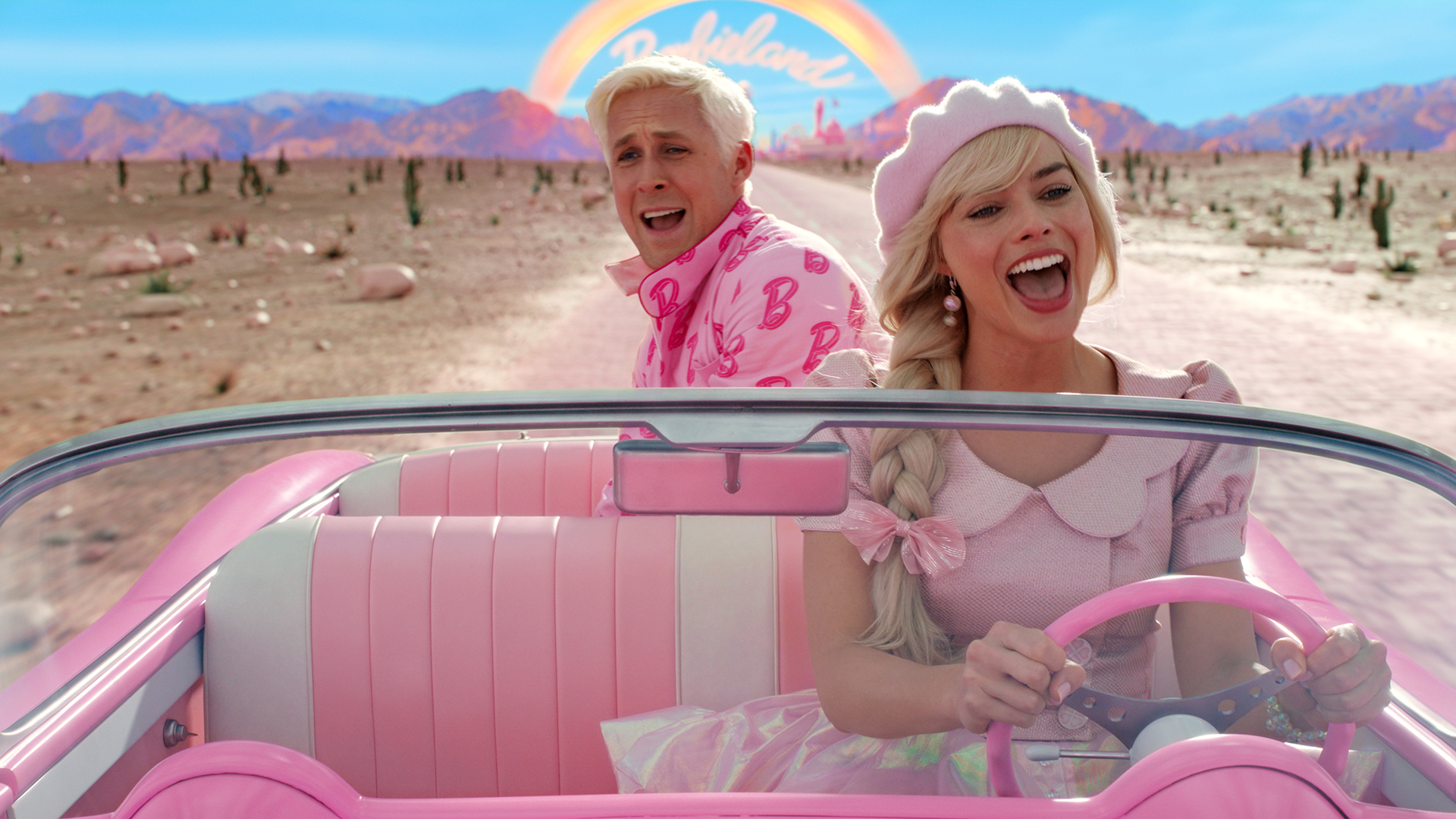 Post The Mickey Mouse Club, it was a long time before Gosling was allowed to be funny on screen – and in a 30-year career, he's only starred in four outright comedies (Barbie  makes five). Early roles as a Neo-Nazi in The Believer (2001), and murderers in Murder By Numbers (2002) and The United States of Leland (2003) attracted critical acclaim, but it was his turn as Noah Calhoun in perennial romantic weepie The Notebook (2004) that captured the hearts of audiences around the globe and created one of the most iconic awards-show moments of all time between Gosling and his co-star/then girlfriend Rachel McAdams when they recreated their Notebook kiss on-stage.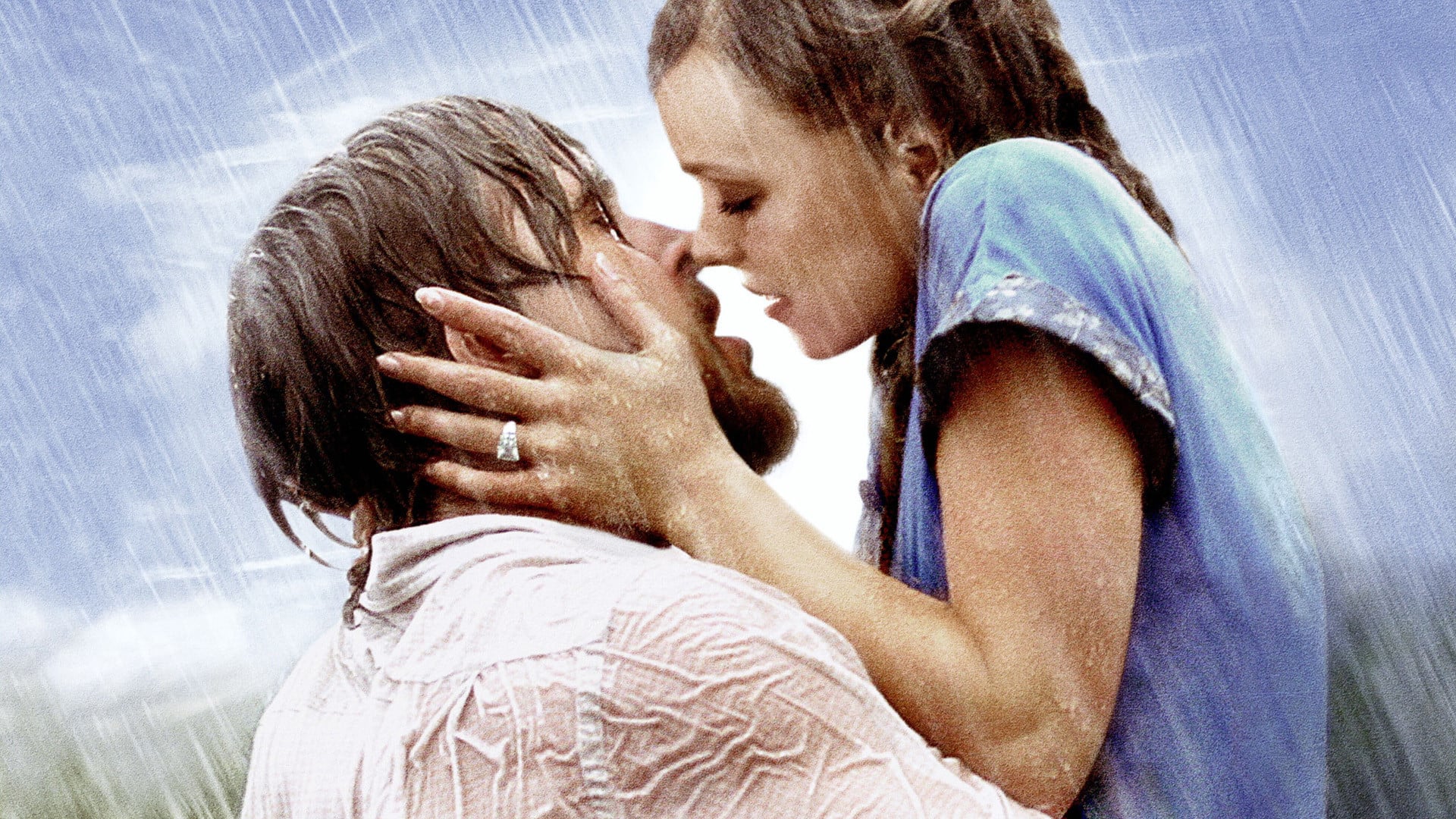 Die-hard Gosling fans, though, will likely cite Half Nelson (2006) as the better early-career performance, in which he plays a drug-addicted school teacher who forms an unlikely friendship with one of his pupils. It's a quietly devastating film that reflects on the complexity of functioning addiction and the frustrating fallout that impacts families, but the rapport between Gosling and co-star Shareeka Epps is what stays with you, making it difficult not to root for them both despite the complex obstacles in their lives. Unsurprisingly, there's not a whole lot of laughs in Half Nelson, but Gosling's charisma is unshakable – the performance earned him his first Oscar nomination at the age of 26.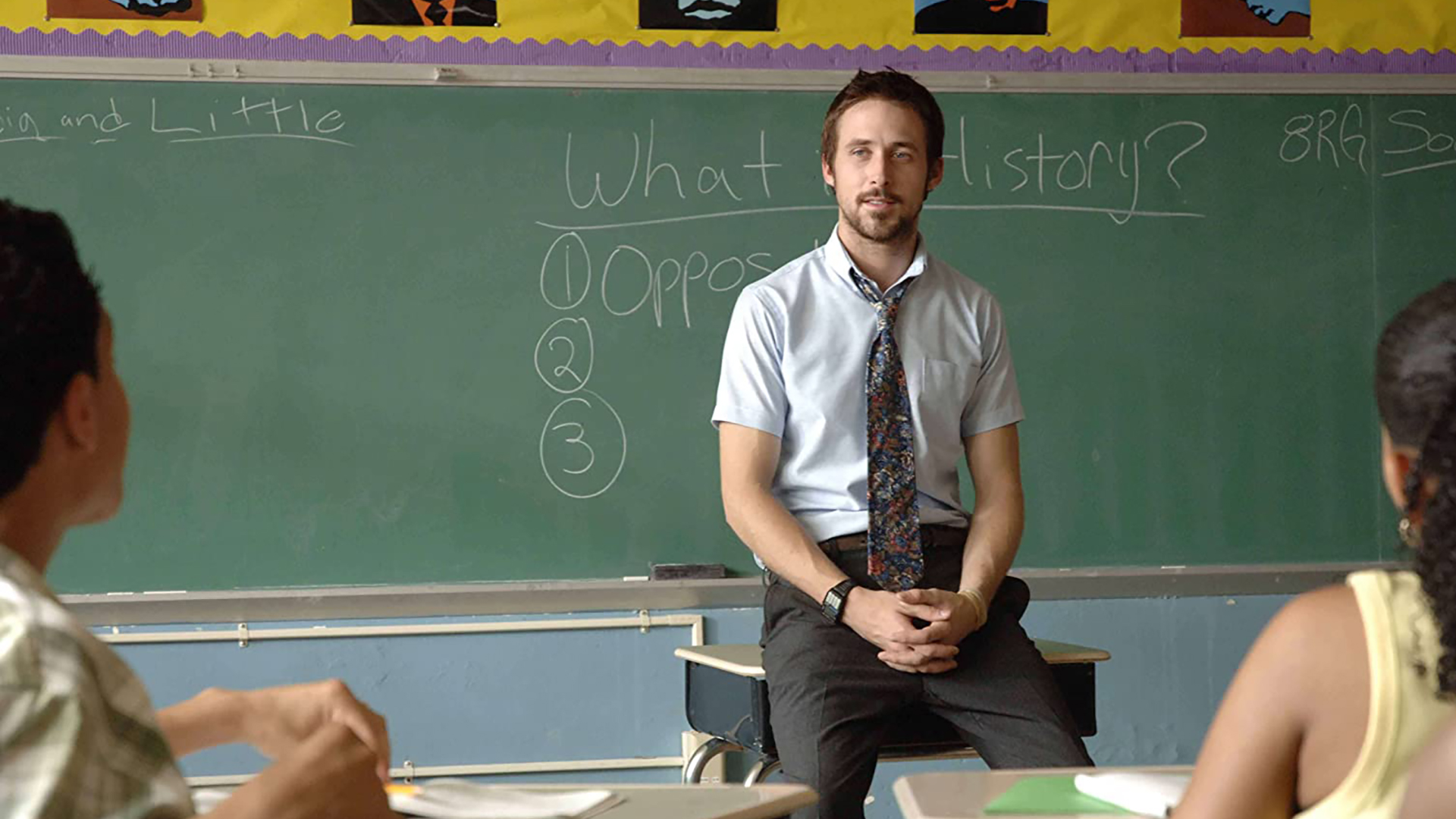 Lars and the Real Girl (2007) occupies a similarly strange place in the Gosling canon, as a film dealing with debilitating grief and loneliness. While the premise of Craig Gillespie's directorial debut sounds lurid – an awkward young man announces his new relationship with a life-size sex doll – the script and Gosling treat Lars with kindness. (It's worth noting that Gillespie would go on to pull off a similar feat with Margot Robbie 10 years later for I, Tonya.) And it would be remiss not to mention the comedic beats Gosling brings to Derek Cianfrance's otherwise emotionally devastating Blue Valentine (2010) – a scene in which Gosling sings 'You Always Hurt the Ones You Love' to Michelle Williams in a goofy voice feels simultaneously funny and hopelessly endearing.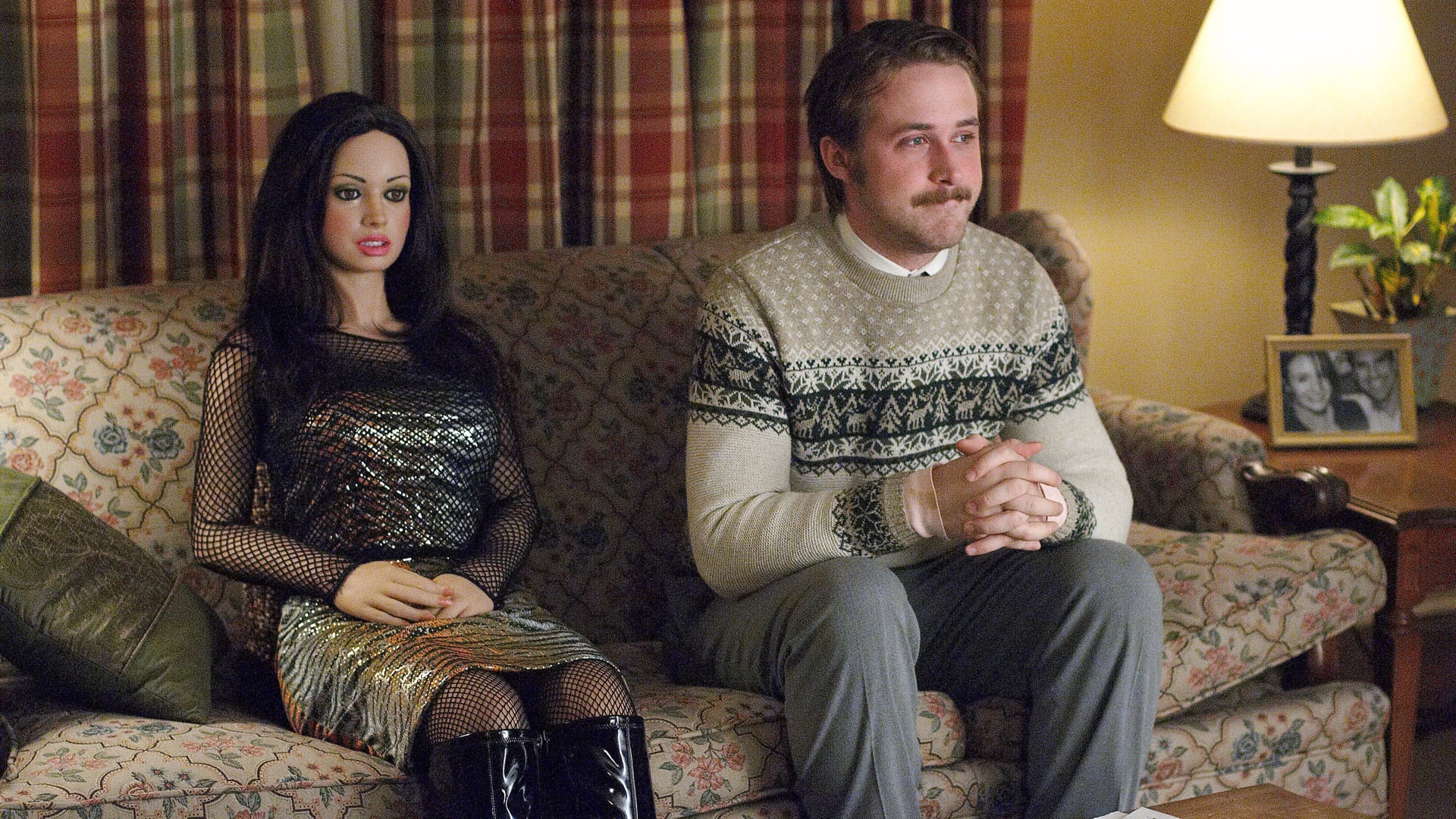 But it wasn't until 2011 that Gosling had his first bonafide, out-and-out comedy role, in Glenn Ficarra's Crazy, Stupid, Love (2011) – one of the greatest rom-coms of the 21st century, which also brought us the first of three Gosling/Emma Stone collaborations. Smooth-talking hook-up guru Jacob Palmer is a world away from the emotionally distant weirdos or schlubby, lovable goofs of Gosling's previous repertoire. He's sharp-suited, slick and self-assured. Gosling sells it wholesale. When we first meet him, his unflinching confidence while attempting to pick up Stone's sceptical lawyer Hannah is charming in a classic, George Clooney vein, and when he takes Steve Carell's pitiful, recently dumped Cal Weaver under his wing, he becomes a fast-talking, all-knowing Danny Ocean. The look of disgust he reserves for Cal's decidedly unchic velcro wallet is a masterclass in non-verbal communication. When Cal whines that they could just shop at The Gap, a disgusted Jacob saunters away without a second thought, forcing Cal to chase after him.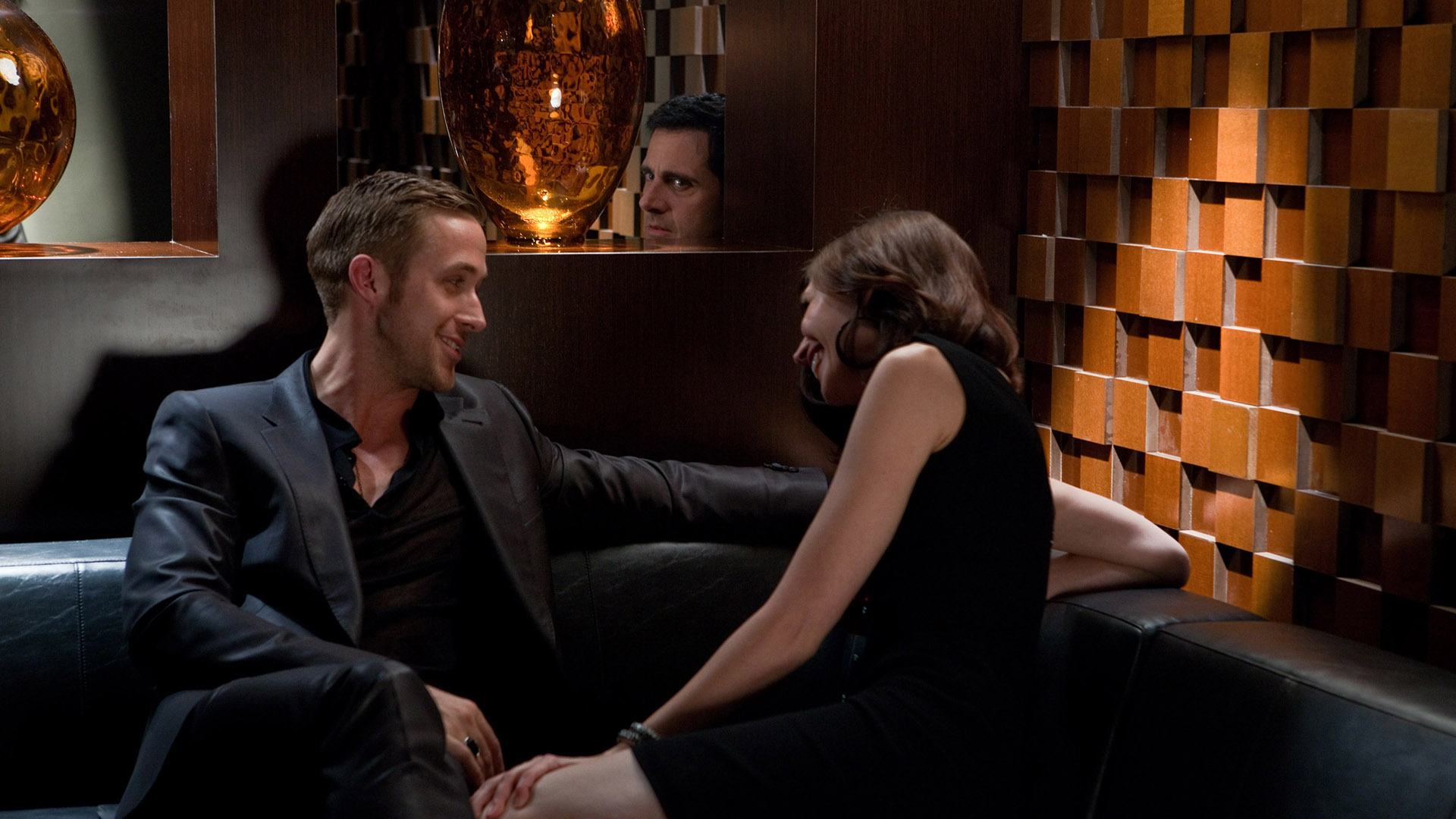 But love conquers all. The disarming, off-script arrival of Hannah in Jacob's life turns the tables. Suddenly she's the one making him laugh, breaking down his defences with her natural charm, throwing off his carefully planned game. Hannah's lack of artifice teaches the unteachable, and the pairing of Stone and Gosling is reminiscent of Cary Grant and Rosalind Russell in the screwball classic His Girl Friday (1940) with an effortless back and forth that looks so natural you become totally sucked into their world, and leave cursed with unrealistic expectations about romance. It's little wonder that the pair would reunite for 2013's Gangster Squad (the less said about that the better) and Damien Chazelle's much feted La La Land (2017), which would earn Gosling his second Oscar nomination and Stone her first win.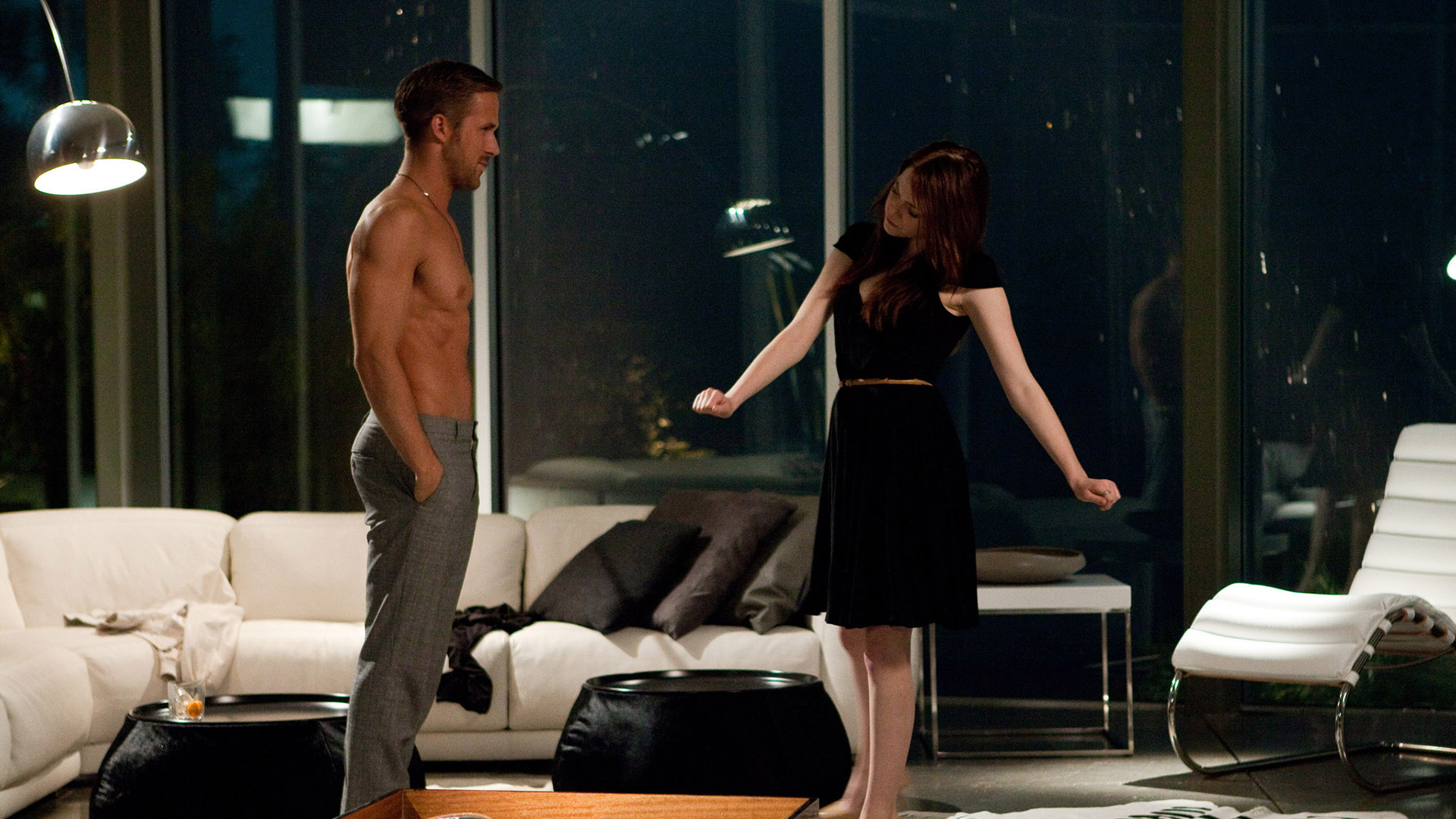 While you could classify Adam McKay's 2015 economic history lesson The Big Short (2015) as a dramedy, it's more straight-laced than the winking fourth-wall breaks (including a Margot Robbie cameo!) would have you believe. Instead, it's worth skipping ahead a year to Shane Black's buddy-cop period piece The Nice Guys (2016), in which Gosling teams up with Russell Crowe and becomes unwittingly embroiled in an auto-industry conspiracy against the backdrop of 1970s Los Angeles. Prior to Barbie, Gosling's greatest comedic performance is undoubtedly his turn as hapless PI Holland March. He's a more beleaguered Philip Marlowe, struggling with the death of his wife while raising a sparky teenager, and uncomfortably aware of his creeping alcohol dependency – a far cry from the super slick Jacob Palmer.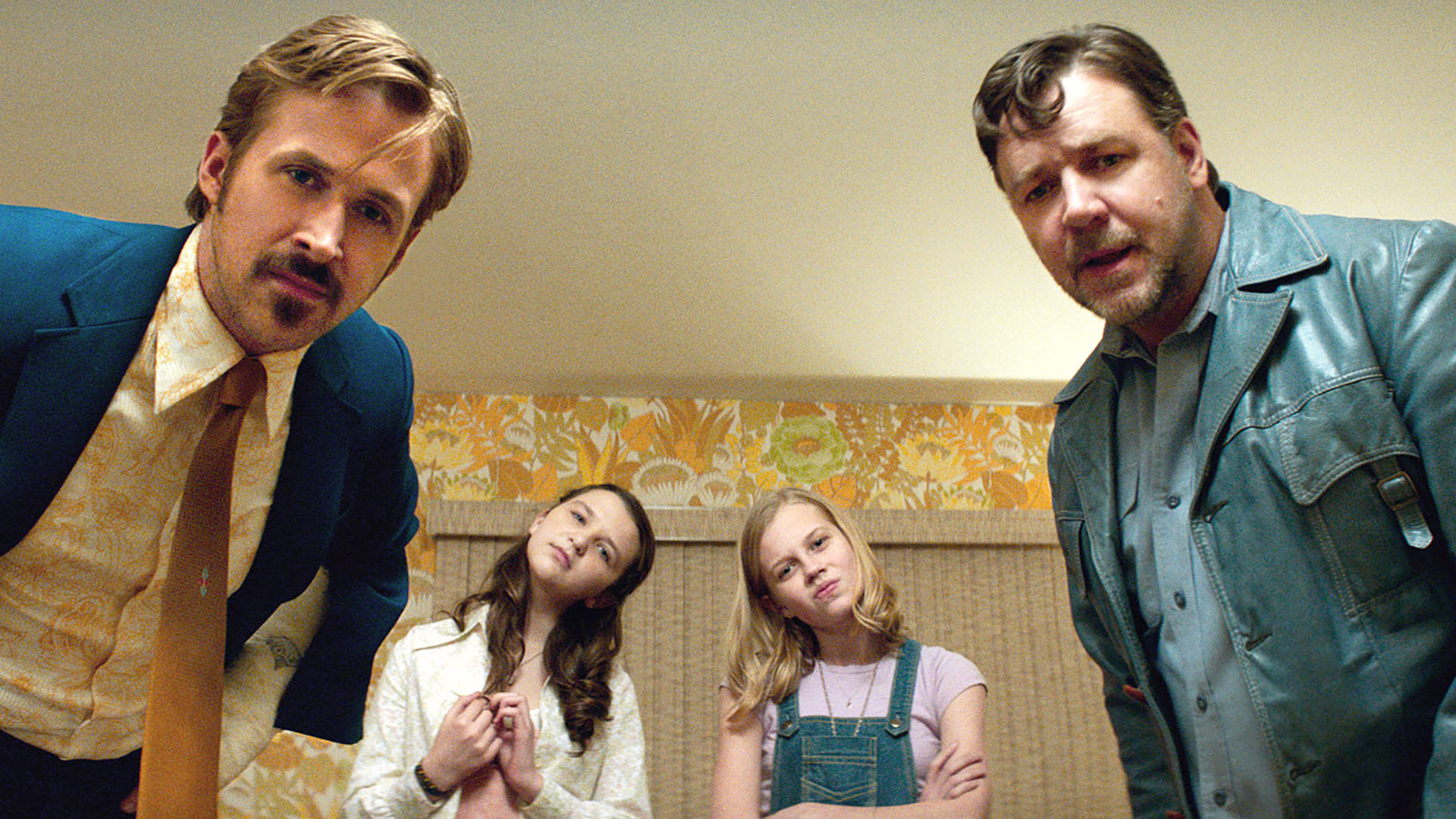 In one scene, Holland attempts to break into a building by covering his fist with a handkerchief and punching through a glass door panel. It doesn't go as planned, and Gosling whispers faintly, 'Oh, that's a lot of blood'. Smash cut to him in the back of an ambulance flailing around in front of irritated paramedics. It's but one instance of Gosling's incredible knack for physical comedy in a film brimming with them – in another, he produces a scream unlike any other human sound, somewhere between frustration, humiliation and agony. When confronted by Crowe's heavy Jackson Healy in the bathroom of a bowling alley, Holland fumbles with his gun while on the toilet. Gosling cuts an unserious figure, pants around his ankles as he struggles to keep the door open and muster any degree of menace. It's a performance without vanity that still has fans crying out for a sequel seven years later.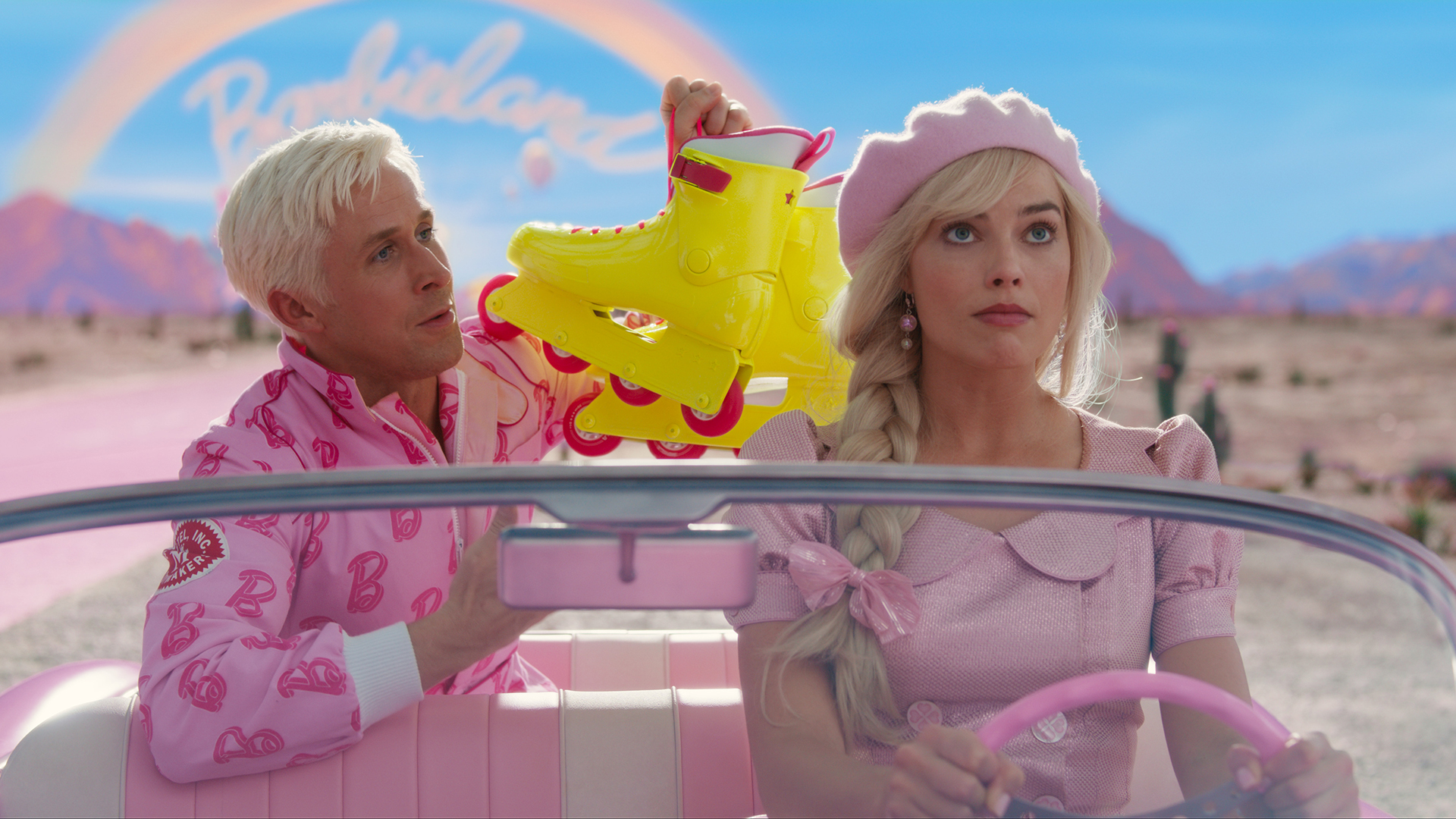 There are countless examples of Gosling's magnificent comedic skill set, notably the Papyrus sketch from his 2017 appearance on Saturday Night Live, which goes hand in hand with the genius of his casting in Gerwig's film. There is an unshakable sincerity about Gosling on screen – no searing irony, no sarcasm or eye-rolling. He is as dedicated to a three-minute, font-based SNL skit as he is Blade Runner 2049 (2017). This is what we require of an actor portraying Ken – not only the musical and dancing abilities already richly demonstrated across Gosling's career, but also a proven earnestness. Ken is unfailingly enthusiastic, Ken is always sincere – but he also has an element of pathos and pomposity about him, doomed to know nothing about himself outside of his relationship with Barbie. Gosling, who has done it all over the course of his Hollywood career, including getting fired from 2009's The Lovely Bones for gaining 30kg without telling the production team, couldn't be better placed to breathe life into the beach-loving golden-retriever boyfriend that is Ken.
WATCH BARBIE IN CINEMAS AND EXPLORE RYAN GOSLING FILMS ON CURZON HOME CINEMA