Though arguably not as famous as its neighbours in France and Italy, Spanish cinema has a rich heritage. There's certainly more to it than the films of Pedro Almodóvar, whose international popularity has made him the most famous Spanish filmmaker. Some of his best work appears in this list, alongside many other films that highlight how rich and varied Spanish cinema has been over the course of a century.

Land Without Bread (1933)
After his collaboration with Salvador Dalí on Un chien Andalou (1929) and the anticlerical satire L'Age d'Or (1930), Luis Buñuel produced this documentary short, highlighting the struggles of the impoverished rural communities of Spain's Las Hurdes region. The film is shocking in its portrayal of abject poverty, but also attracted attention for dramatising certain scenes and passing them off as documentary. Nevertheless, the film led to significant changes being introduced in the region. Stylistically, Land Without Bread presages Buñuel's acclaimed Los Olvidados (1950), a portrait of life in the slums of Mexico City.
Furrows (1951)
Embracing the aesthetics and principles of Italian neorealism (capturing life for the working class, on the streets or in the countryside, with little technical finessing and often employing a non-professional cast), acclaimed filmmaker José Antonio Nieves Conde presents a portrait of a family who up stakes from the countryside and move to the city in the hope of a better life. Instead, they find hardship and heartache. The film dealt with social issues that were mostly absent from Spanish cinema in the era of General Franco's fascist government. Furrows was apparently passed for release because the chief censor saw the film's artistic merit as more important than the message being relayed.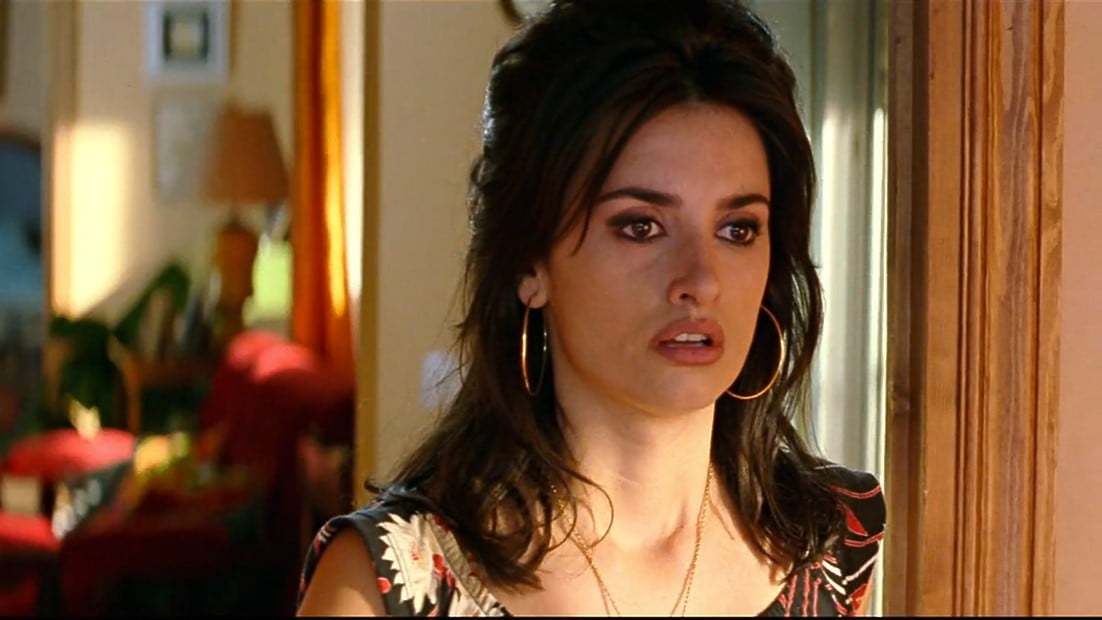 EXPLORE OUR SPANISH FILM COLLECTION ON CURZON HOME CINEMA
Start Browsing
Death of a Cyclist (1955)
A successful university professor and a wealthy married woman are engaged in an affair. On their way back from a tryst, they hit a cyclist. He is alive when they leave him, but reports of his subsequent death threaten to tear their lives apart. Juan Antonio Bardem's drama is a scathing portrait of the establishment and its desire to maintain power and wealth at any cost.
Viridiana (1960)
Identifying one Luis Buñuel film as the filmmaker's greatest work is an impossible task. But this satire, his first to be made in Spain after over two decades spent in Mexico, comes close. Another anticlerical diatribe, it's a splenetic and hilarious take on the nature of virtue and the hypocrisy of the church. It premiered at the Cannes Film Festival, where it won the Palme d'Or. But it nearly didn't make it. The Spanish government not only attempted to ban the film, they also tried to destroy every copy of it. The Vatican also ruled it was blasphemous and ordered its congregation not to see the film. Many did. By 2016, it was voted by national critics as the greatest Spanish film of all time.
The Executioner (1963)
Arguably one of the finest films by Luis García Berlanga, one of Spain's most beloved directors, The Executioner is a pitch-black comedy about a state executioner and a funeral-parlour employee who settle their financial and emotional woes with an agreement. But things don't play out quite as planned. It's dark humour notwithstanding, the film's final moments chill, as Berlanga makes his feelings about capital punishment all too clear.
Spirit of the Beehive (1973)
Another contender for greatest Spanish film, Victor Erice's drama is a subtle and affecting portrait of childhood. Ana Torrent plays six-year-old Ana, a shy girl living in a rural part of Franco's Spain. The year is 1940 and the village has just had a screening of the 1931 horror classic Frankenstein. Ana is overwhelmed by the film and begins to see Boris Karloff's monster – or José Villasante's version of him – in real life. But the creature is not the only stranger to enter Ana's world. Erice's beautiful film employs symbolism as a critique of Spain's repressive state, while the film's power owes much to Torrent's remarkable performance.
El Sopar (1974)
Political provocateur Pere Portabella's one-hour film gathers five political prisoners at an undisclosed location in the countryside. No one who appears in the film is named and none of the film crew are credited. It was shot while Francisco Franco was still in power, and people were understandably nervous about their involvement. But, over the course of one meal, what emerges is a riveting account of political censorship and the experience of incarceration for one's beliefs. For all its simplicity, this filmed conversation is a revelation – a testament to people willing to suffer for a cause they believe in.
Cría Cuervos (1976)
Ana Torrent followed up her appearance in Spirit of the Beehive with another stunning performance, this time as an eight-year-old who witnesses too much of her family's private life, in Carlos Saura's majestic drama. Spanning various timeframes and employing the house of Ana's (Torrent) aunt as a microcosm of Spanish society, Cría Cuervos is a beautifully realised evocation of the country under military rule and the ghosts it left behind.
Women on the Verge of a Nervous Breakdown (1988)
Pedro Almodóvar's eighth feature in just nine years was his international breakthrough. Key elements of his previous work were still present: the wildly colourful palette, foregrounding female characters, playing with the conventions of the melodrama, wild plotting and outrageously outsized performances. Gone were the more outré elements of his earlier style; instead, there's a sophistication that would develop over the course of his 1990s work, culminating in his masterpiece, All About My Mother (1999).
Jamón Jamón (1992)
Bigas Luna's cinema has frequently skirted the boundaries of taste. Nowhere more so than in his two films with Javier Bardem. If the later Golden Balls (1992) was a little too outrageous for its own good, this earlier film is more playful. It stars Penélope Cruz, in her first film role, as a young woman whose romantic involvement with the son of a local business magnate prompts a series of betrayals and affairs. Cruz is good, but Bardem steals every scene as a ham delivery driver.
The Day of the Beast (1995)
Even with the strong competition Spanish cinema has to offer, Álex de la Iglesia takes the mantle as the most OTT of Spanish directors. Consider his second feature, which finds a Basque priest attempting to halt the birth of the Antichrist in Madrid over the course of one Christmas Eve. It's a rollercoaster ride of black humour and bad taste. And great fun.
Open Your Eyes (1996)
Before he enjoyed international success with The Others (2001) and an Oscar win with The Sea Inside (2004), Alejandro Amenábar made a couple of smart thrillers. His debut Thesis (1996) starred Spirit of the Beehive's Ana Torrent as an academic who discovers a real snuff movie featuring a student from her faculty. He followed it with this excellent psychodrama. Eduardo Noriega plays César, a man whose real and fantasy worlds are inseparable. They involve two women (Penélope Cruz and Najwa Nimri) and a nightmare that he cannot escape. To say any more would spoil the surprises of this hugely confident film. (The director was only 25 when he made it.) It's superior in every way to Cameron Crowe's oversized remake with Cruz and Tom Cruise.
Tierra (1996)
Julio Medem was one of the most exciting new voices in 1990s Spanish cinema. After the historical drama Vacas (1992) and noirish thriller The Red Squirrel (1993), the filmmaker came up with a metaphysical rural thriller about a stranger who enters the lives of a farmer, his wife and his mistress, soon causing distress to all. The film's visuals and hothouse atmosphere more than make up for any narrative shortcomings, while the cast simmer upon the baked-earth landscape. It's a heady concoction that doesn't make complete sense, but offers an entertaining journey through a maelstrom of surging emotions.
All About My Mother (1999)
Almodóvar's masterpiece. His skills as a writer, a director of actors, a visual stylist and a passionate chronicler of the marginalised, outcast, lost or dispossessed, all converge in this emotional story of a mother, her son and a former lover, which draws on the melodramas of Douglas Sirk, the theatre of Tennessee Williams and a wealth of other sources. It's a radiant, moving and singular drama by one of contemporary cinema's most gifted filmmakers.
The Devil's Backbone (2001)
Mexican director Guillermo del Toro's Pan's Labyrinth (2006) is usually the title that makes it into lists like this. But spare a thought for this earlier effort – an effective ghost story set towards the end of the Spanish Civil War in a remote school for orphan boys. An unexploded aerial bomb has landed on the school's grounds, but that's not the only problem facing its pupils. There's a sadistic janitor and, of course, a dank basement's worth of unsettled spirits. Del Toro's third feature is not as polished as his later fantasy, but it remains an enjoyable, old-school spinechiller.
Take My Eyes (2003)
Icíar Bollaín first came to international recognition as one of the Spanish revolutionaries in Ken Loach's period drama Land and Freedom (1995). She has since made her name as a director, with films like Even the Rain (2010), The Olive Tree (2016) and this drama, her international breakthrough. Detailing the relationship of a lower-middle-class couple, played by Laia Marull and Luis Tosar, it reveals how domestic violence is often covered up until the threat reaches a critical point. Both actors are exceptional and Bollaín's direction never sensationalises its subject.
Night of the Sunflowers (2006)
An impressively accomplished noir, Jorge Sánchez-Cabezudo's atmospheric debut unfolds over six episodes. Following a woman's sexual assault, the two men with her go in search of the offender, unwittingly killing the wrong person. Each episode shows the perspective of a different character and unpeels a new layer to the story. The film's construction is impressively labyrinthine, keeping us guessing as to where it's heading until the end.
The Orphanage (2007)
2007 was a great year for Spanish horror. There was [REC], a found-footage film in the style of The Blair Witch Project (1999), set in a zombie-infested apartment block. And then there was this elegant, classic supernatural chiller starring Belen Rueda as a mother who moves with her son into a decrepit old mansion, where the boy appears to see ghosts. But all is not what it seems in JA Bayona's Guillermo del Toro-produced haunter. It's a marvel of atmosphere and, like M. Night Shyamalan's The Sixth Sense (1999), proves that even the most familiar genres are still capable of a shocker of a twist.
Cell 211 (2009)
If you like your thrillers lean-to-the-bone and hard-edged, look no further than this white-knuckle ride. Juan Oliver (Alberto Ammann) turns up for his new role as a prison guard a day early. It's bad luck because he finds himself trapped on the wrong side of the bars when a riot breaks out and the inmates take control. His only way to survive is to pose as a convict. The trump card in Daniel Monzón's knife-edge drama is Luis Tosar. He plays Malmadre, the prisoner's terrifying de facto boss. All gnarly rage and pent-up violence, he becomes Juan's sole chance of survival and his biggest threat.
Broken Embraces (2009)
Not the best-known Almodóvar and certainly not the Penélope Cruz-Almodóvar collaboration most people would think of first. (That would most likely be 2006's Volver.) Broken Embraces playfully blurs the reality and fantasy of cinema. Even by the Spanish director's usual standards, cinematographer Rodrigo Prieto's flourishes of colour are wildly extravagant. And then there's Cruz, who has never looked as dazzling as she does here. The narrative revels in Almodóvar's penchant for dualities and treacheries, but it's the style with which he carries the whole bundle off that makes Broken Embraces such a fabulous and gleefully indulgent film.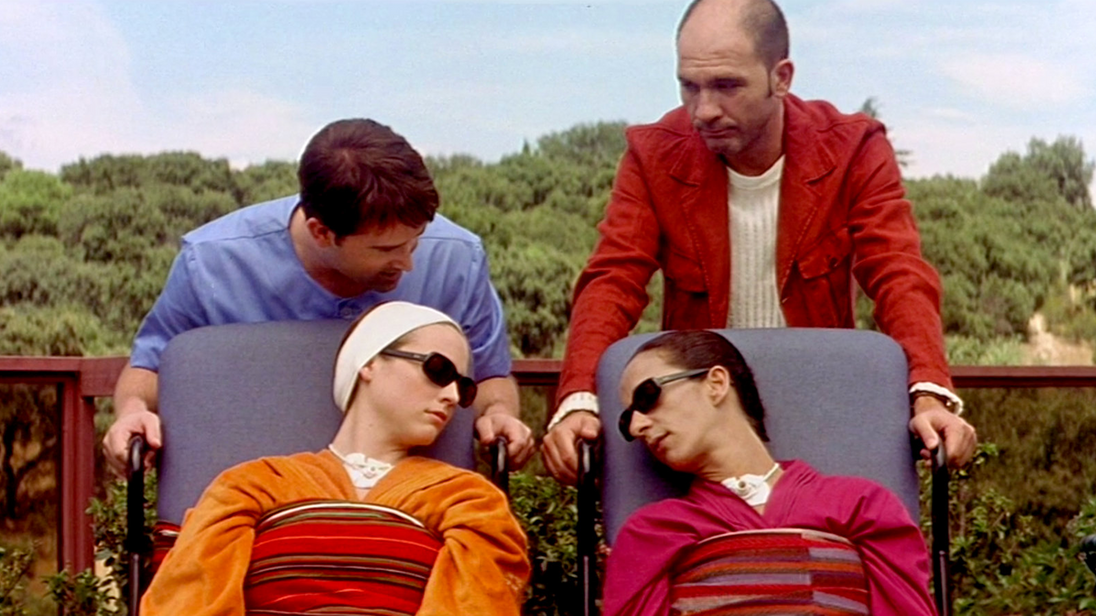 EXPLORE OUR PEDRO ALMODÓVAR COLLECTION ON CURZON HOME CINEMA
Start Browsing
Blancanieves (2012)
Snow White is reinvented as a silent, black and white, erotic period drama set in and around the world of bullfighting. We're a million miles from the safety net of Disney. And all the better for it. Pablo Berger, who had previously directed the melancholy yet hilarious porn spoof Torremolinos 73, here recasts the Brothers Grimm fairy tale as a glorious melodrama (touches of Almodóvar) with a suspenseful edge (more than a dash of Hitchcock), all set within a thoroughly surreal world (the influence of Buñuel is ever-present). It's a glorious mix, producing one of the most original films of the 2010s.
Marshland (2014)
A magnificent and broody police procedural, set in the immediate post-Franco era, Alberto Rodriguez's film follows two woefully mismatched cops as they investigate the gruesome murder of two teenage girls. Deep in the south of Spain, in the vast marshlands that surround the Guadalquivir river, two bodies are found. Investigators Pedro (Raul Arevalo) and Juan (Javier Gutierrez) are sent to investigate, but from their arrival the men find themselves the object of suspicion and mistrust – the years of Franco's regime having undermined any faith in the justice of the law. If the narrative doesn't quite gel, the film's leads, Rodriguez's pacing and cinematographer Alex Catalan's extraordinary visuals make Marshland a captivating watch.
Summer 1993 (2017)
After losing her mother, young Frida (Laia Artigas) is sent to live with her uncle's family in the countryside. The six-year-old initially baulks at the lifestyle she is expected to embrace, but gradually finds herself drawn into the minutiae of everyday rural existence. Carla Simon's autobiographical debut avoids sentimentality in favour of an unvarnished portrait of a child coming to terms with loss and grief. Beautifully shot, it exudes an air of the magical while remaining grounded in reality.
The Good Boss (2021)
Javier Bardem excels as a ruthless factory owner, whose benevolent patron image belies his scheming avarice. His company is up for a prestigious regional business award, but his chances of winning look stymied by a bitter and vocal former employee, the possibility of union action and his own peccadillos. Fernando León de Aranoa's The Good Boss is a scathing portrait of small-scale capitalism in action, made all the more powerful by Bardem's impressive performance.
Official Competition (2021)
Penélope Cruz, Antonio Banderas and Oscar Martinez star as an eccentric arthouse director, a narcissistic movie star and an equally egotistical stage actor, who are brought together on a wealthy businessman's vanity project – producing a film adaptation of a much loved book. Official Competition, Mariano Cohn and Gastón Duprat's satire, captures the three in rehearsals for the movie and has much fun skewering the film world.
EXPLORE OUR SPANISH FILM COLLECTION ON CURZON HOME CINEMA