It's a new year, and we all know what that means… a new film-release calendar, of course! As we prepare for the year ahead, we thought we'd let you in on some of the chatter and excitement taking place at Curzon HQ. Now, we know that the pandemic is not over – and if we've learnt one thing in these unprecedented times it is to expect the unexpected – but all being well, we're hoping to see the return of beloved auteurs, blockbuster franchises and festival breakouts. Here are our most anticipated movies of the year.

Top Gun: Maverick
It's time to need that speed… again. Some 34 years after Tom Cruise appeared in the role that made him a star, he's back playing Pete 'Maverick' Mitchell in this much anticipated sequel. Pressing the pedal to the metal, director Joseph Kosinski (Oblivion) explores the conflict between Maverick, now an ace trainer at the Top Gun school for the US Navy's best flyers, and newcomer Bradley 'Rooster' Bradshaw (Miles Teller), the son of Maverick's old flying buddy 'Goose', who arrives carrying a grudge. Technology has moved on since the original, so expect a film that pushes the envelope of action cinema.
White Noise
Noah Baumbach's latest Netflix movie marks a first for the filmmaker: an adaptation. Renowned for his original storytelling – often in the form of semi-autobiographical domestic tableaux – the writer-director has taken the satirical 1985 novel White Noise from page to screen. His frequent collaborators Adam Driver and Greta Gerwig play a couple who find themselves caught up in an environmental disaster that strikes their small Midwestern town. Also on the slate for Baumbach in 2022 is (bizarrely) a co-writing credit on a comedy about the Mattel doll Barbie, directed by Gerwig. 
She Said 
It was the work of the two Pulitzer Prize-winning New York Times journalists Megan Twohey and Jodi Kantor, driven by the testimonies of the women who risked everything to talk about the abuse they experienced, that brought Harvey Weinstein's crimes to light. She Said was the culmination of their investigation and subsequent news articles, a shocking book-length account of Weinstein's behaviour, and the industry and environment that allowed it to happen. The latest film from Maria Schrader (of I'm Your Man fame), is written by acclaimed British screenwriter Rebecca Lenkiewicz, stars Zoe Kazan and Carey Mulligan, and is likely to be one of the year's most talked about movies.
Flee
The first time we saw this film at Sundance, we knew it was going to be something special. 'What makes Flee such a rare gem is the fact that the cinematic experience is so deeply intertwined with the humanity of its story. It is art at the service of a higher purpose, and the final result is exceptionally powerful,' says our acquisitions executive Eleonora Pesci. This incredible animated documentary captures the first time Amin Nawabi is ready to tell the whole story of his extraordinary journey as a child refugee from Afghanistan. What makes this film even more unique is that director Jonas Poher Rasmussen and Amin are very close friends, which imbues the film with a beautiful understanding and empathy. We cannot wait to share this magnificent film with audiences, so watch this space.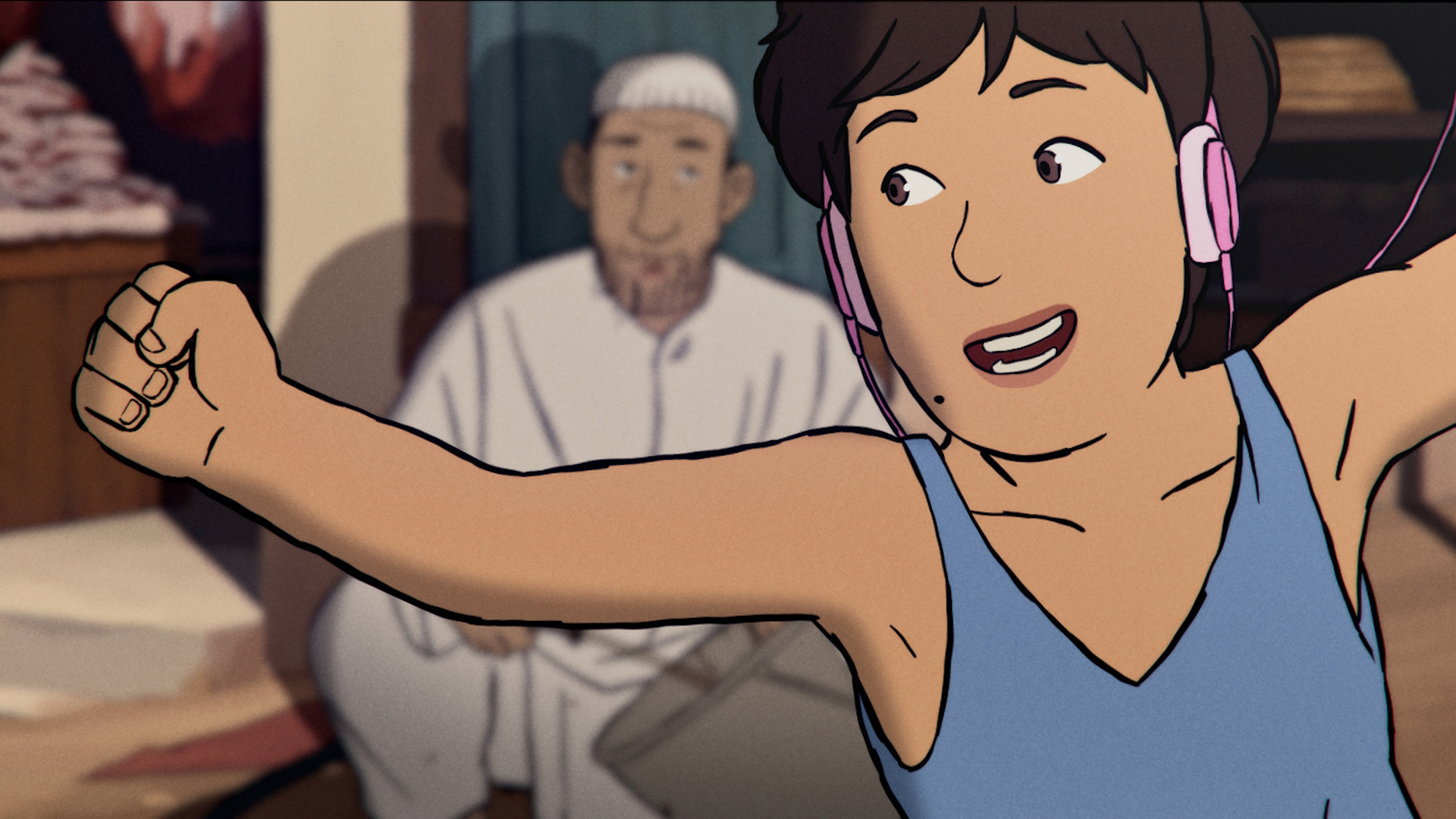 Bullet Train
Last seen as the stoner stuntman in Once Upon a Time in Hollywood (2019), Brad Pitt is directed by his former stunt double David Leitch in Bullet Train, a blood-pounding thriller co-starring Sandra Bullock. The film promises to be an action-packed kick-off to the summer-blockbuster season, and follows five assassins carrying out jobs on a Japanese train who gradually realise that their separate assignments are in fact interconnected. The on-set picture of a roughed-up Pitt in a blood-stained T-shirt is an image sure to be worth the price of admission alone.  
Everything Went Fine 
Curzon treasures nurturing strong and long-standing relationships with filmmakers, as we have done with French auteur François Ozon. It goes without saying that we would not have missed the opportunity to work on his latest directorial effort, Everything Went Fine. 'His ability to blend humour and tragedy is more remarkable than ever,' says our managing director Louisa Dent, 'And the work he does with his flawless cast is really a masterclass in directing actors.' The film is a touching drama that manages to tackle the delicate subject of euthanasia with the charming and tongue-in-cheek tone that we have learnt to expect from Ozon's work.
Official Competition
Later this year, we will be bringing UK audiences the onscreen pairing of two Spanish-cinema legends everybody loves to see. Penélope Cruz and Antonio Banderas reunite once again in this quirky, meta comedy that pokes fun at itself, and the film industry at large. 'We simply cannot resist the charm of a clever satire,' says Pesci. 'With its witty digs at our very own industry and its stars' irresistible charisma, Official Competition swept Venice audiences off their feet, us included.'   
The Northman
What a perfect match: the writer-director behind The Witch (2015) and The Lighthouse (2019) making a film about a vengeful Viking prince. That alone is a perfect sell. But there's more. The script is co-written by Robert Eggers and Icelandic novelist Son, who revels in the world of myths. Alexander Skarsgård leads as the raging Amulet, and the cast also includes Anya Taylor-Joy, Nicole Kidman, Willem Dafoe, Ethan Hawke and The Square star Claes Bang. The film's trailer alone set the internet alight when it was recently released. Expect carnage.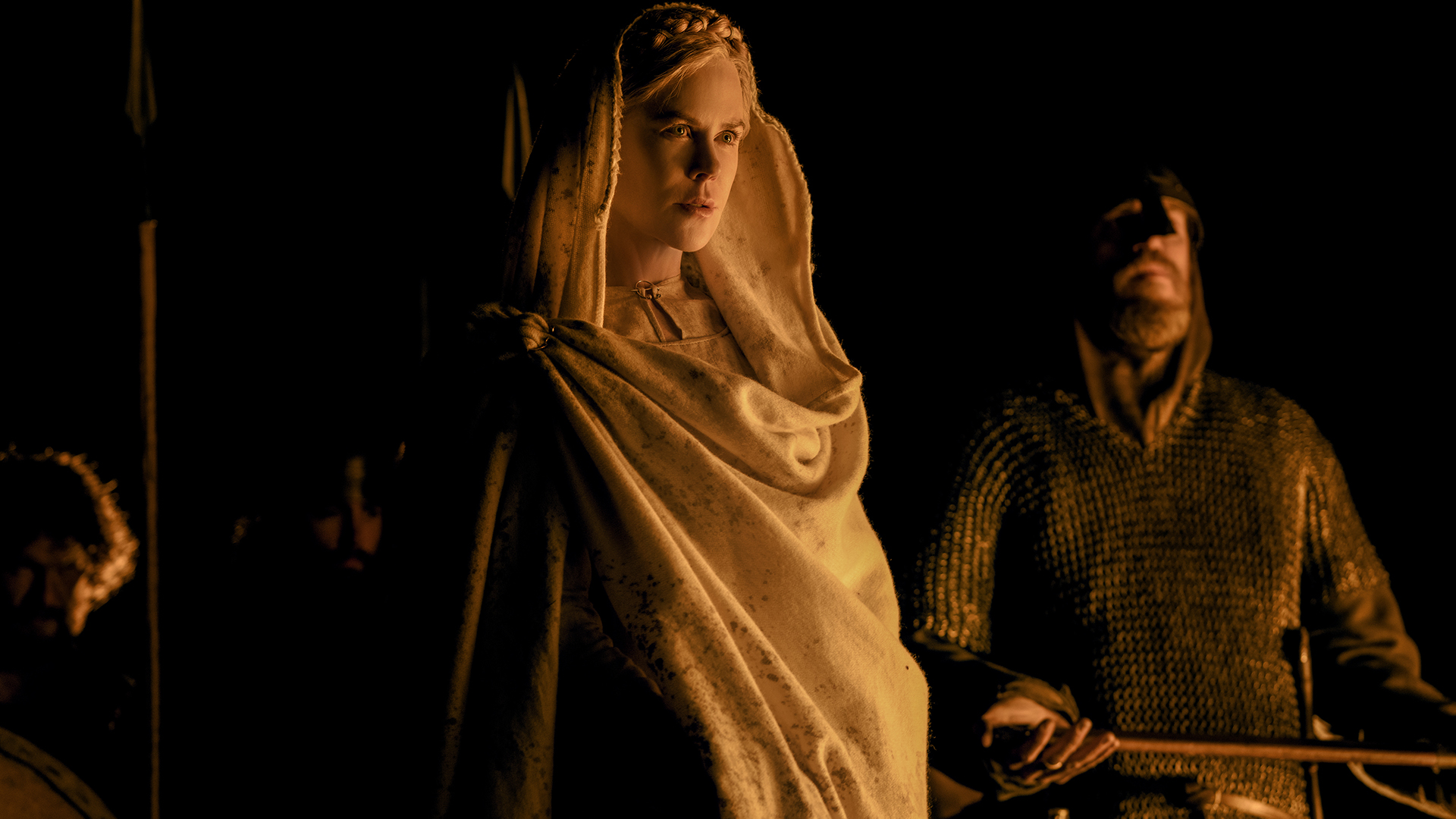 Bones & All
It's the Timothée Chalamet-Luca Guadagnino cannibal movie you didn't know you needed. Set in Reagan's America, this chilling romance stars Chalamet and Taylor Russell (Waves, 2019) as a pair of outsiders with troubling pasts who fall in love and embark on a 1,000-mile cross-country journey. Problems arise, however, when it transpires that Russell's character expresses affection through consuming the flesh of her beloved. Bones & All is not the Call Me by Your Name (2017) reunion anyone was expecting, but perhaps it shouldn't come as a surprise in the wake of Guadagnino's bone-cracking body horror Suspiria (2018). 
Casablanca Beats 
Nabil Ayouch's infectiously lively, Casablanca-set hip-hop drama chronicles the building of a youth-activist movement through the magic of music. At the heart of Ayouch's moving film is a group of at-risk teenagers and their rapper teacher. It might give a strong Dead Poets Society vibe, but it is Casablanca Beats' cultural specificity and passionate rendering of its real-life resistance that makes it a one-of-a-kind cinematic experience. 'We cannot wait to bring this energetic film to the UK,' says Pesci, 'and are excited to see how it will resonate with young audiences.'
Wheel of Fortune and Fantasy
With his recent Cannes winner Drive My Car picking up a slew of Best International Film awards – making it one of the frontrunners for both the BAFTAs and Oscars – there isn't a better time to catch up with Ryûsuke Hamaguchi's other 2021 release. Winner of the Silver Bear Jury Grand Prix at the Berlin Film Festival, Hamaguchi's film weaves together three stories: Magic (or something less assuring), Door Wide Open and Once Again. Each explores the life and loves of its female protagonists, with the filmmaker skilfully immersing us in his worlds and delivering an emotionally satisfying drama. 
Compartment No. 6
This Cannes Grand Prix winner is a heart-warming and intimate film about an unlikely relationship that forms between two strangers on a train travelling through the frozen Russian countryside. According to Curzon's Louisa Dent, its charm was evident from the start: 'We immediately realised that Compartment No. 6 was going to be one of the highlights of the festival when we saw it at Cannes last year. It is such a delicate and subtly humorous portrait of human connection, one of those stories that lingers long after it has ended.'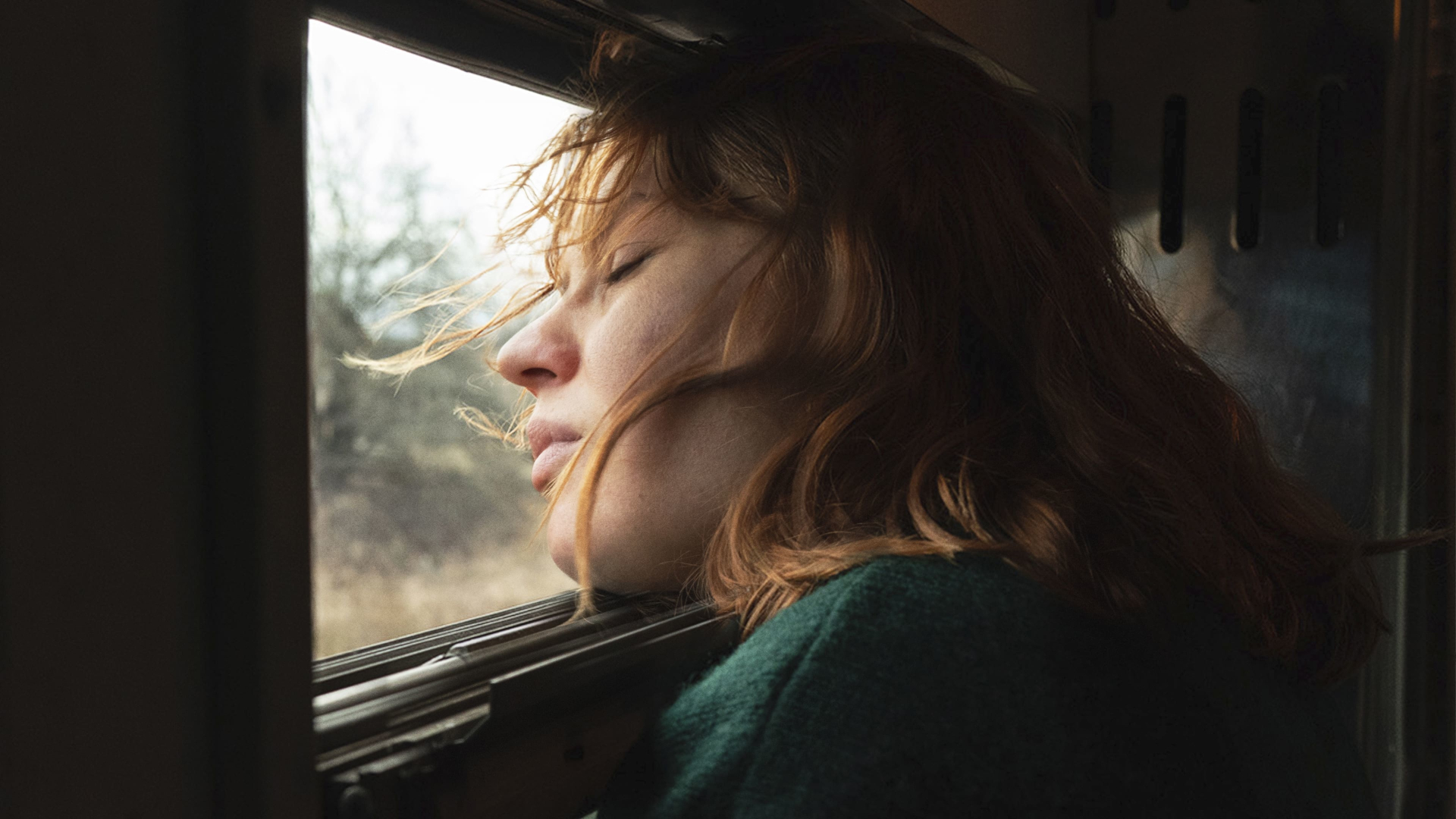 Mission Impossible 7
After the tyre-screeching, bomb-defusing brilliance of 2018's Mission: Impossible – Fallout, to say we're excited about the next instalment in the blockbuster action franchise would be an understatement. Tom Cruise risks life and limb once more as international spy Ethan Hunt – Paramount has even teased that this film features the actor's 'most dangerous stunt yet' involving motorbiking off the edge of a cliff and parachuting to safety. As ever, details of the plot are under wraps, but judging by the leaked footage of a spectacular train crash, expect adrenalin-pumping thrills aplenty.
Between Two Worlds
Acclaimed author Emmanuel Carrère teams up with Juliette Binoche in this adaptation of French investigative journalist Florence Aubenas's non-fiction bestseller The Night Cleaner. Binoche plays a reporter who goes undercover to expose what it's really like for gig-economy workers. 'One would think that at this point in her career Juliette Binoche could not outdo herself,' says Dent, 'yet she gives one of her most layered and complex performances to date, together with a remarkable supporting cast of mostly non-professional actors.' This insightful film dives deep into the murky waters of modern-day social issues.
Don't Worry, Darling
2019's Booksmart was one of the freshest, funniest and smartest comedies of the last decade. The writing was sharp, as were Kaitlyn Dever and Beanie Feldstein's performances. Actor-turned-director Olivia Wilde impressed with her seamless combination of pitch-perfect comedy and emotional depth. It's no surprise, then, that there are high expectations surrounding her sophomore feature. Wilde changes gear with this psychological thriller, starring Florence Pugh as a housewife in 1950s America, who fears that the experimental utopian community she is part of is more sinister than it is letting on. Chris Pine, Wilde, Gemma Chan and Harry Styles also star.
Happening
Based on Annie Ernaux's 2003 autofiction, Happening is a searing drama that details one young woman's quest to end her pregnancy in 1960s France, when abortion was illegal. The film has received huge critical acclaim since its Venice Film Festival premiere, where it picked up the Golden Lion, and was lauded for its timeliness and sensitivity.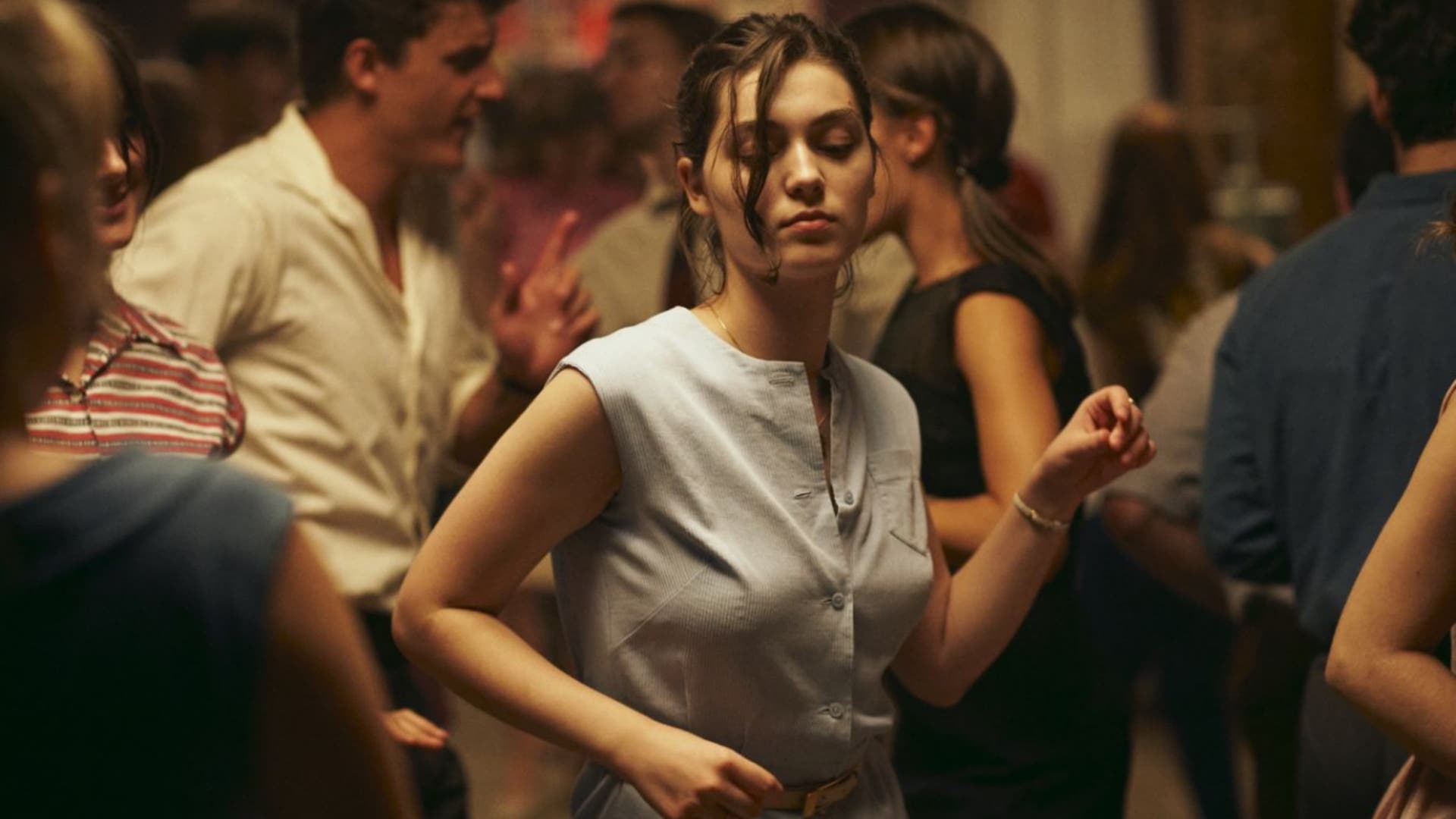 Beth & Don
She was drafted in to punch up the female-driven chapter on Matt Damon and Ben Affleck's tripartite The Last Duel script, and now Nicole Holofcener is back in the director's chair. Reteaming with Julia Louis-Dreyfus after their prickly romantic-comedy Enough Said (2013), the indie auteur casts the Veep star as Beth, a New York novelist who is happily married to the ever supportive Don until she catches him saying that he hasn't enjoyed her writing in years, which threatens to tear apart the very fabric of their relationship. If it's anything like Holofcener's previous work, Beth & Don will be a thoughtful exploration of working womanhood.    
The Son
After the Oscar success of his devastating dementia drama The Father, Florian Zeller and co-screenwriter Christopher Hampton adapt the French writer-director's third play in his series based around the family. Best Actor BAFTA and Academy Award winner Anthony Hopkins stars once again, but the primary focus this time is newcomer Zen McGrath's Nicholas, a profoundly troubled young man, and his increasingly concerned parents Kate and Peter (Laura Dern and Hugh Jackman). Vanessa Kirby also appears, rounding off an impressive cast. Zeller once again opens out his chamber stage drama and we can expect an intense, deeply moving exploration of human frailties.
Paris, 13th District 
We are extremely excited to be releasing the brilliant Jacques Audiard's latest film early this year. Offering something different from his most recent work, this current and edgy story about modern love in contemporary Paris unfolds in black and white as we follow four diverse characters navigating life in the city, who, we soon find out, are all interconnected. This sexy, scintillating film captivated our acquisitions team, Eleonora Pesci explains. 'We instantly fell in love with these charming and witty characters and their utterly relatable stories, which Audiard adapted from the comic book Killing and Dying with the invaluable help of co-writers Céline Sciamma and Léa Mysius.'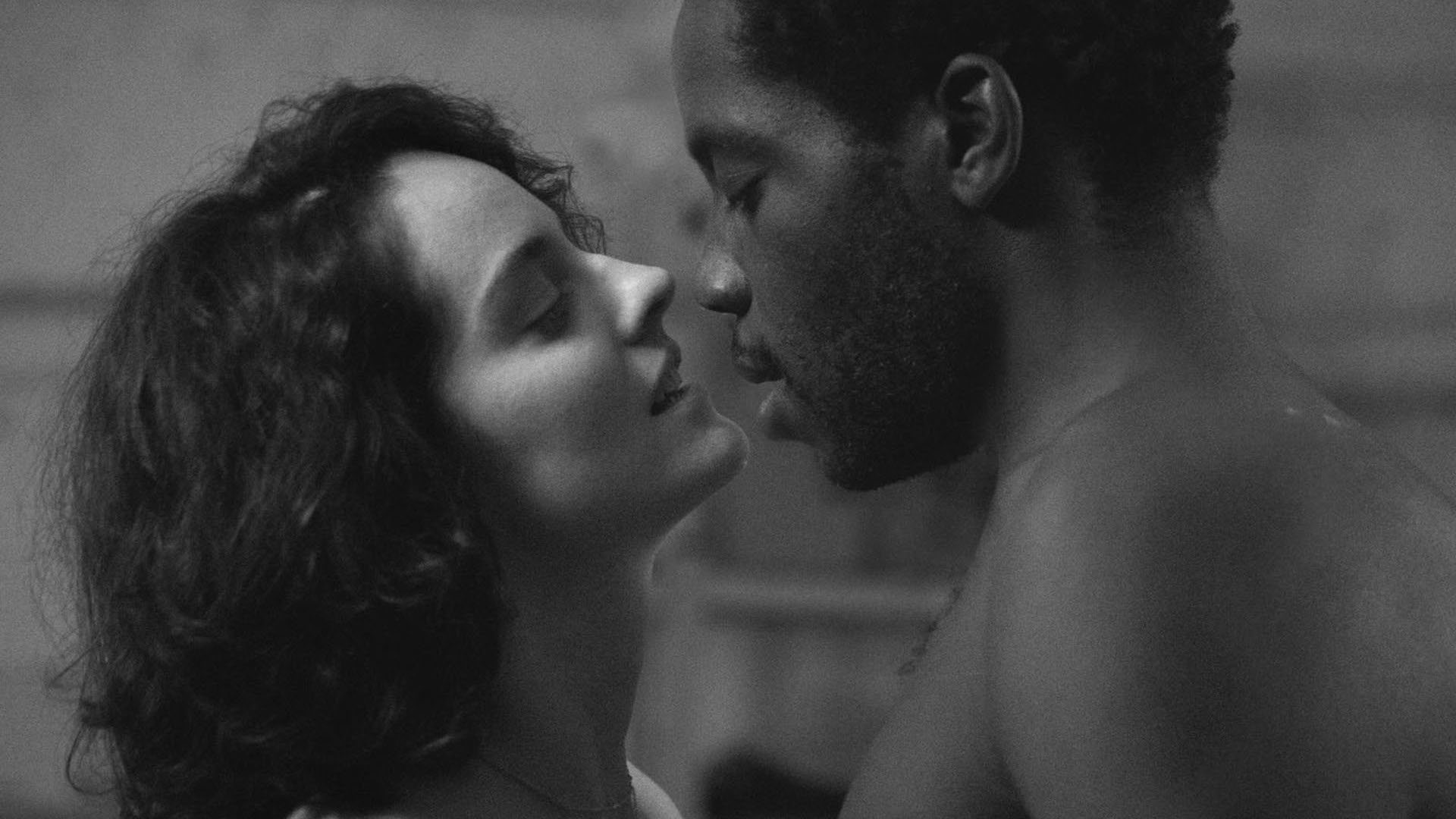 The Sky is Everywhere
Josephine Decker possesses a singular voice in US cinema. She bolstered her indie credentials with the impressive Butter on the Latch (2013) and Madeline's Madeline (2018), before attracting wider attention with Shirley (2020), a stunning fictional account of an episode in the life of beloved writer Shirley Jackson. Here, Jandy Nelson adapts her own novel about Lennie (Grace Kaufman), a young woman coping with the loss of her older sister and finding her way in the world. Expect an alluring slice of Decker's signature combination of drama and left-field humour, which makes her films so alluring and utterly unique.
Nope
The man credited with kick-starting the prestige-horror movement is back. Jordan Peele is poised to rewrite the rules of the genre once more with Nope, his newest nerve-shredding movie. There isn't a logline to go by at present, all we really know is that it boasts a star-studded ensemble headed up by Daniel Kaluuya, Keke Palmer and Steven Yeun. Whatever the premise ends up being, it seems likely Nope will approach its themes with zinging freshness – Peele's Oscar-winning screenplay for Get Out (2017) left such a cultural imprint that the term 'sunken place' entered mainstream parlance.