Rather than offering a paint-by-numbers biopic of the late Hollywood icon, Andrew Dominik's surreal, often horrifying, new film outlines the human cost of society's fascination with her, writes Leila Latif. 

There is a moment in Andrew Dominik's film Blonde (2022) that encapsulates its entire vision. Ana de Armas, virtually indistinguishable from Marilyn Monroe, stands on a grate in the iconic white halter dress. The famous shot from The Seven Year Itch (1955) happens: a gust of warm air lifts her skirt up, exposing her legs. But then the scene repeats again and again, capturing the seminal moment from every angle, the camera zooms in on her crotch, and then out at the crew. Flashing cameras grow and grow until she stands, still radiant, in front of a mob of thousands, screaming like wild animals, predators surrounding their prey. This is a film about how the world Marilyn Monroe lived in feasted upon her image, and tore her apart in its quest to consume her.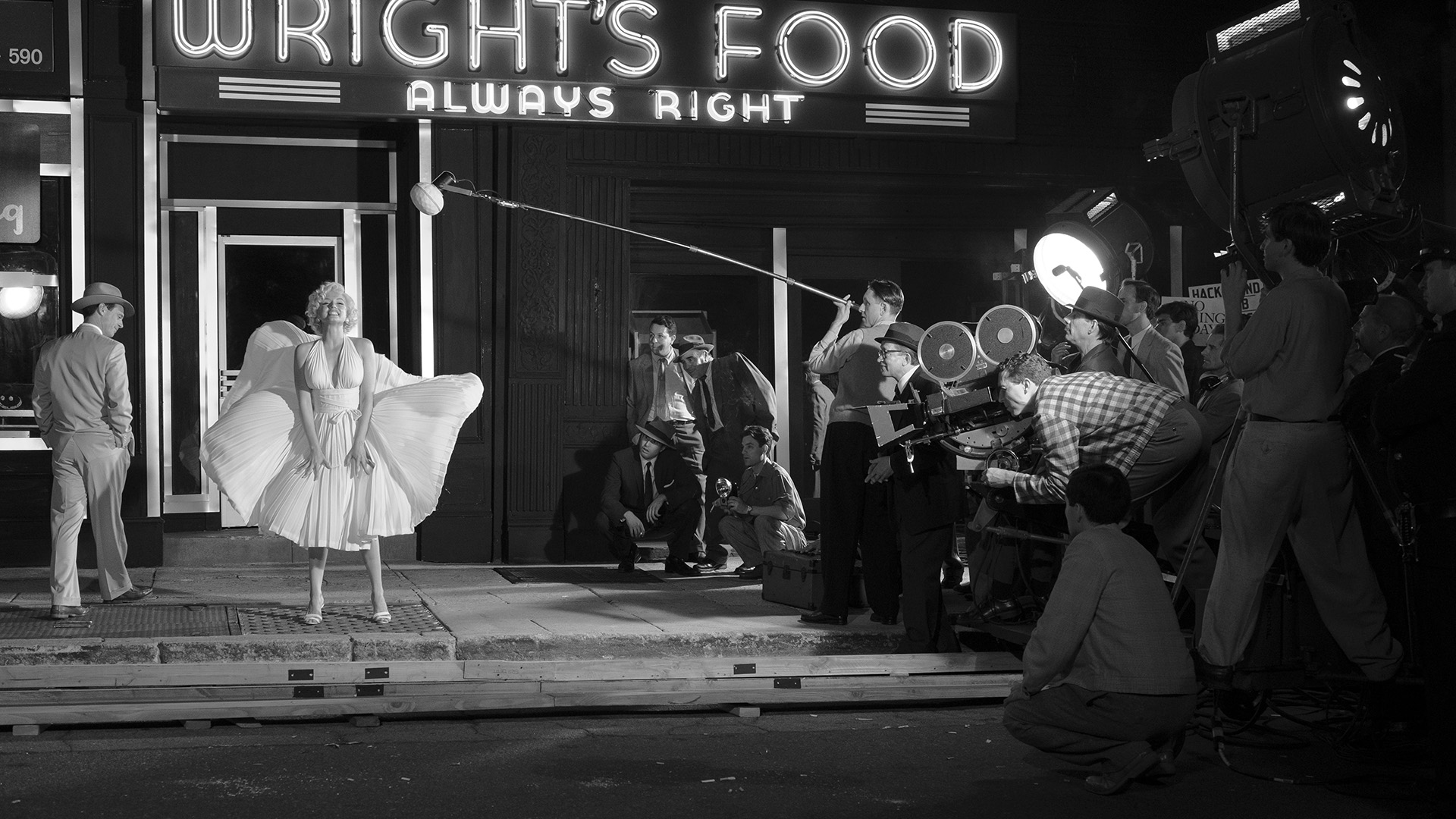 Blonde is likely to horrify many. Dominik has taken the life of one of the 20th century's greatest icons and parlayed it into an unremittingly dark tale of abuse and loss of agency. Fundamentally this film is less a Marilyn Monroe biopic and more a cautionary tale about how radiance can be stubbed out. Where films like My Week With Marilyn (2011) asked us to look back at Monroe and remind us of her talent and devotion to her craft, Blonde comes at a time of more radical cultural reassessment, where filmmakers turn to the stories of Princess Diana, Tonya Harding and Tammy Faye Bakker to unpick the culture's role in their downfall. But perhaps Blonde actually has most in common with Once Upon A Time In Hollywood (2019), which frames actress Sharon Tate as simply an entry point for a portrait of an era, and exposes the evil that bubbled beneath its gleaming surface. There's a temptation for us present-day audiences to exonerate ourselves of what happened to these women, dismissing their plights as 'from another era'. The most uncomfortable truth of Blonde is that the exploitative structures it portrays still exist and, in the 60 years since Monroe died by suicide, we have continued to devour her image, her work and her story, with little regard for the human cost.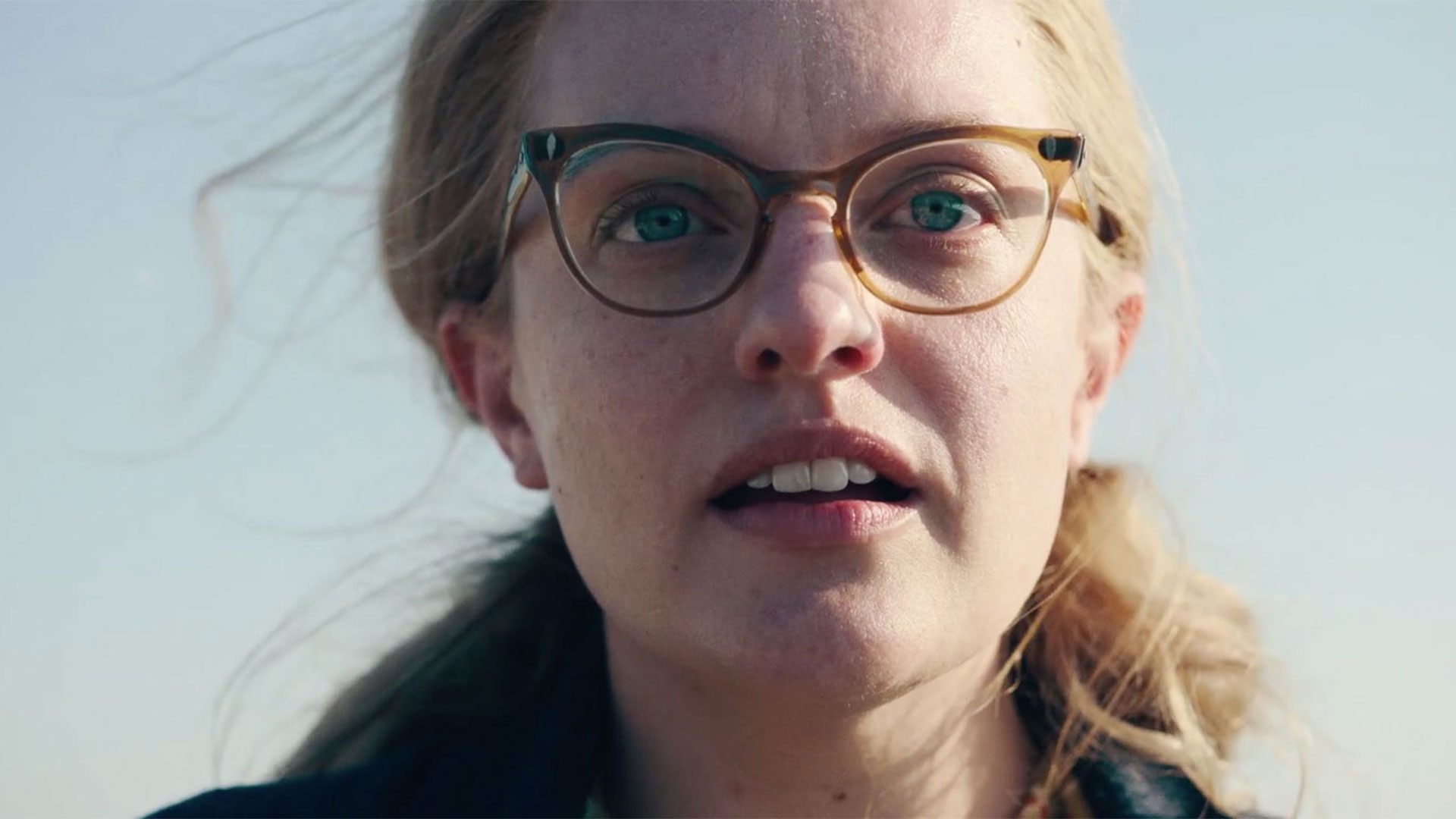 EXPLORE OUR ANTI-BIOPIC COLLECTION ON CURZON HOME CINEMA
Watch At Home
Her estate, which through several twists of fate ended up largely in the hands of people who had never known her, continually commodified every last inch of her. The money earned in the years since her death by slapping her face on products, endorsements, books and films has dwarfed what Monroe made in her lifetime. Her body is still picked over for diet plans and plastic-surgery fixes, and young starlets like Megan Fox and Lindsay Lohan are inked with tattoo tributes to her. This year, Ripley's Believe It Or Not gave Kim Kardashian one of Monroe's gowns to walk the Met Gala red carpet. The extent to which her beloved gown was damaged – or the rationale behind the truly foul act of a 'museum' gifting Kardashian a lock of the long dead actress' hair – is of little consequence. As Blonde reminds us, Monroe never consented to a culture tearing her apart and spending decades gleefully picking through her remains.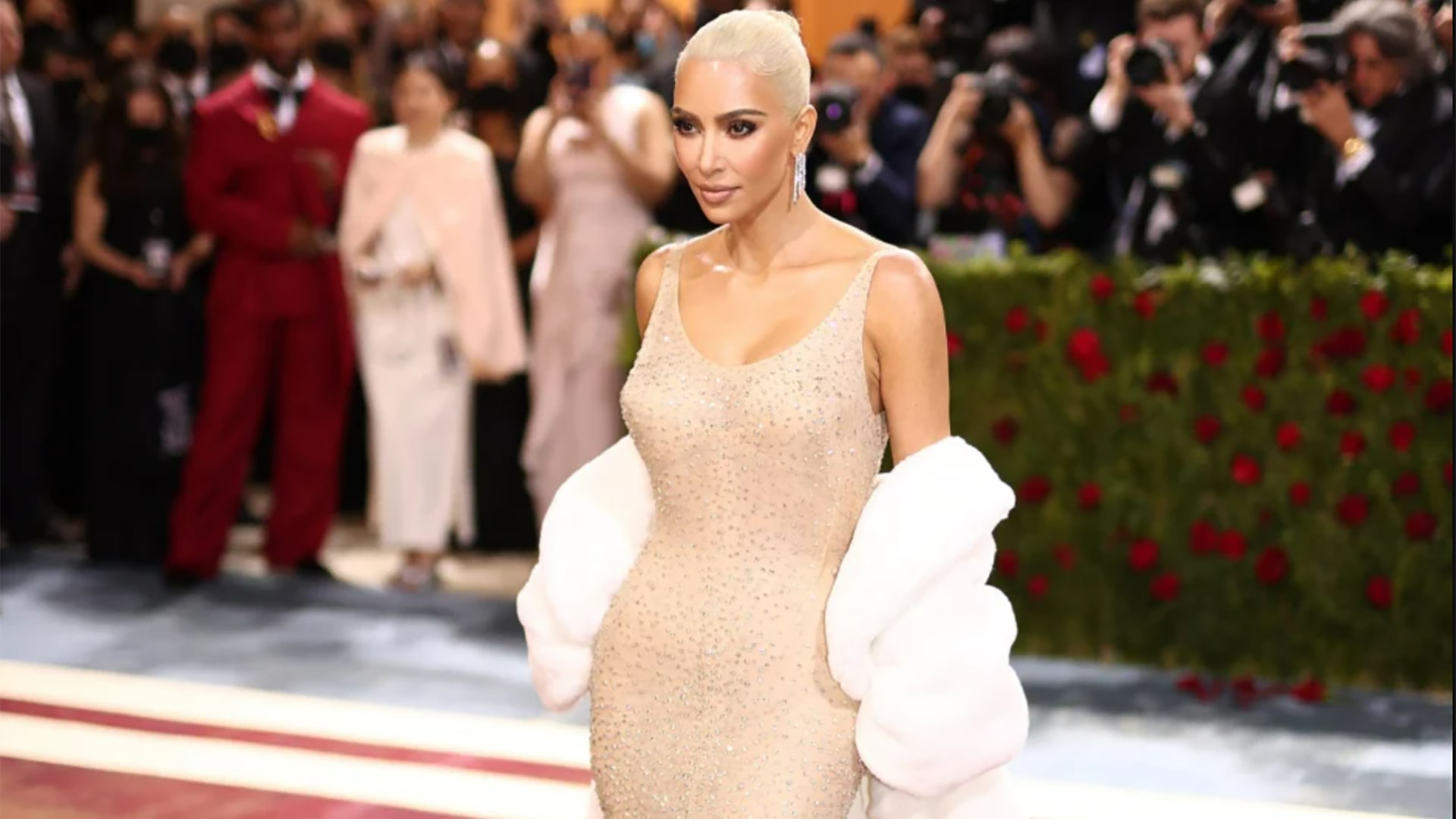 Blonde is based on Joyce Carol Oates' namesake 2000 novel, which follows Marilyn from infancy until her demise and runs to almost a thousand pages. The source material declares itself a 'radically distilled life in the form of fiction' where 'in place of numerous foster homes in which the child Norma Jean lived, for instance, Blonde explores only one and that fictitious; in place of numerous lovers, medical crises, abortions and suicide attempts and green performances, Blonde explores only a selected, symbolic few'. Dominik starts with Norma Jean as a young child, nearly killed by a mentally ill mother before being dragged to an orphanage. We then skip forward to Marilyn as an ingénue, trying to make it as an actress but having her talent dismissed as lacking 'skill', and attending meetings with a studio executive only to be raped over his desk. There is respite ahead for Marilyn; she forms a euphoric three-way romance with two sexually liberated men, who she feels see past the façade of Marilyn and truly love Norma Jean. Unfortunately for our protagonist, this is a film where happiness is fleeting, and betrayal and trauma are inescapable.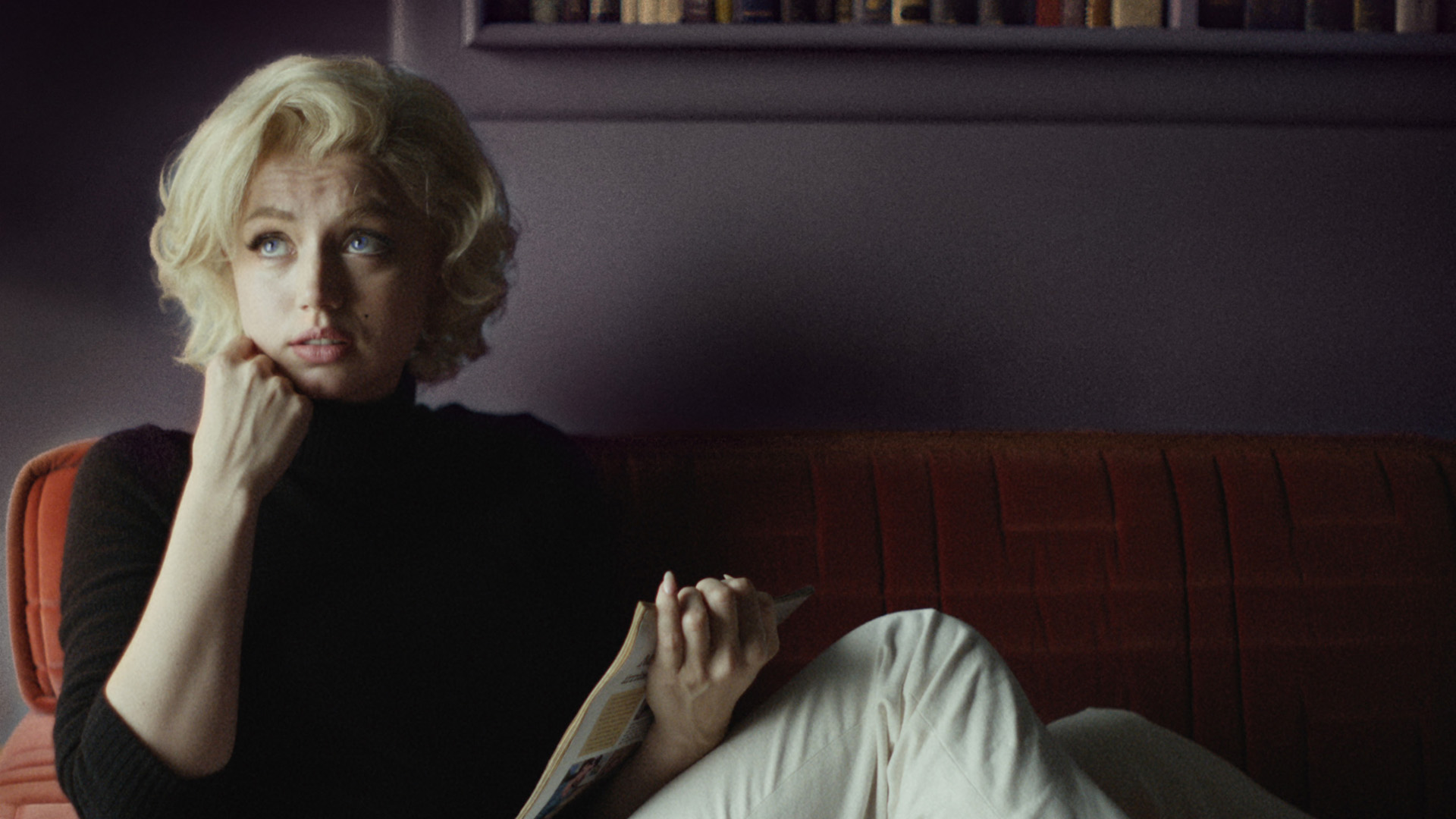 De Armas is exceptional throughout Blonde. She truly comes into her own when replicating Monroe's acting talent and intelligence. We see her elegantly weeping through audition monologues, and quoting Chekhov and Dostoyevsky as part of her character's motivation, only to be dismissed by the men around her. Even once she reaches the dizzying heights of stardom, her value is rarely appreciated. For Gentlemen Prefer Blondes (1953) – a film that features arguably her greatest performance – she is offered a mere $5,000 compared to co-star Jane Russell's $100,000. When her movies succeed, they always come with too great a sacrifice. Something chips away at Marilyn. Glitzy premieres are all hollow spectacle, and her marriages with Joe DiMaggio and Arthur Miller lose their sheen since each wants to hack off parts of Marilyn to fit her into a suffocating mould of housewife and muse respectively.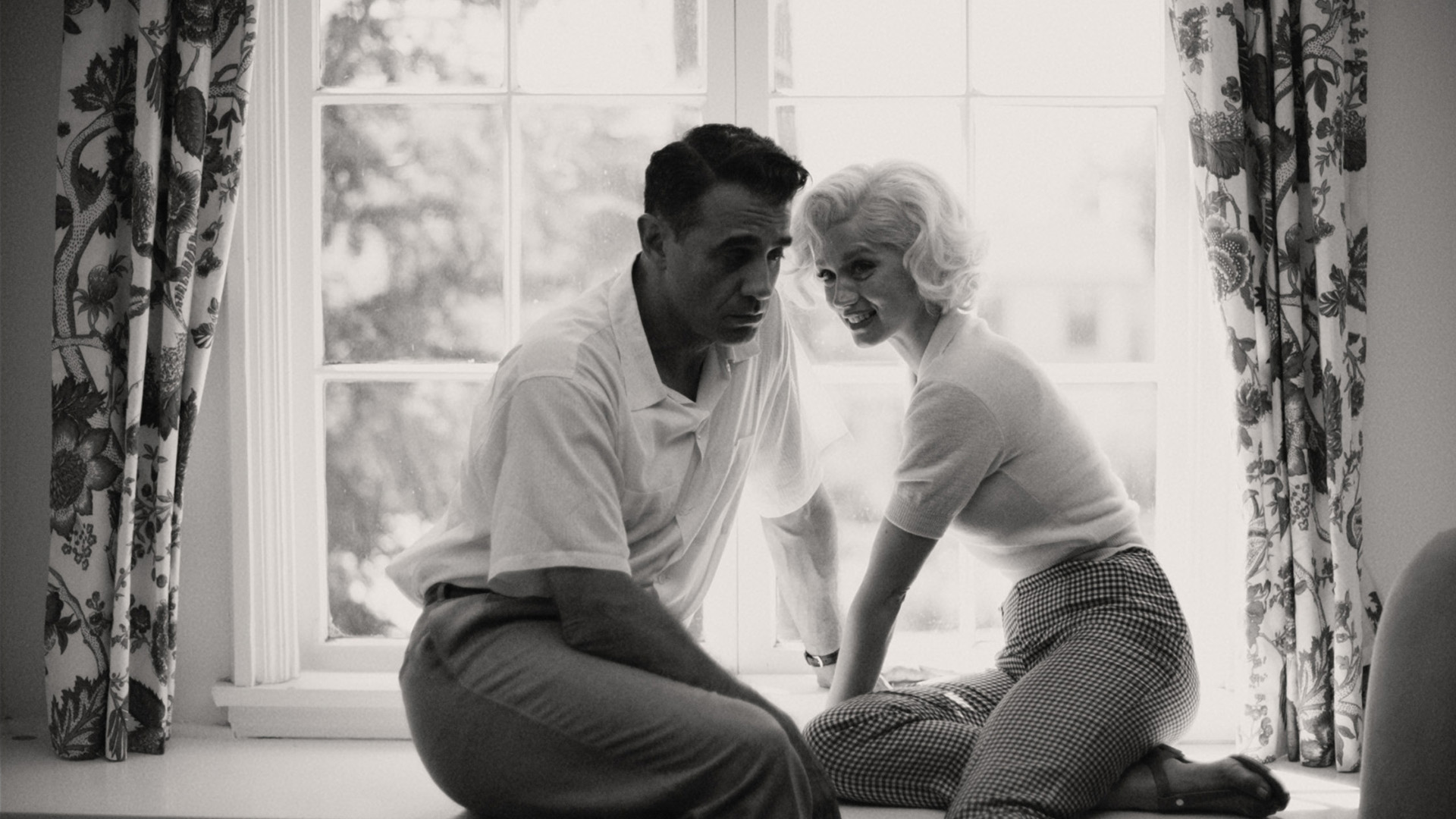 It's through the pure anarchy of Dominik's filmmaking, which gallops through aspect ratios, colours and tones, that the chasm between the real Monroe and the film's Marilyn grows. Blonde brims with surreal flourishes – from paparazzi stretching into monsters to a husband's face being scrubbed of its features – that serve a larger purpose. We aren't witnessing a story about Monroe: this is a fable about complicity and how a culture can destroy what it claims to adore. The film faithfully recreates the exact expressions and lighting from many of her most iconic images, but, in doing so, it keeps the focus on the artifice the public consumes. They are always a step removed from the woman behind the legend. In Blonde, there is a split between Marilyn and Norma Jean. Marilyn is someone Norma Jean has constructed, a glittering proxy, and the gulf between the two grows ever deeper. Towards the end of the film, she sits in the mirror with her make-up artist, who reassures her that 'We're gonna conjure Marilyn within the hour. It'll be alright' while she cries and literally begs Marilyn to take over her body.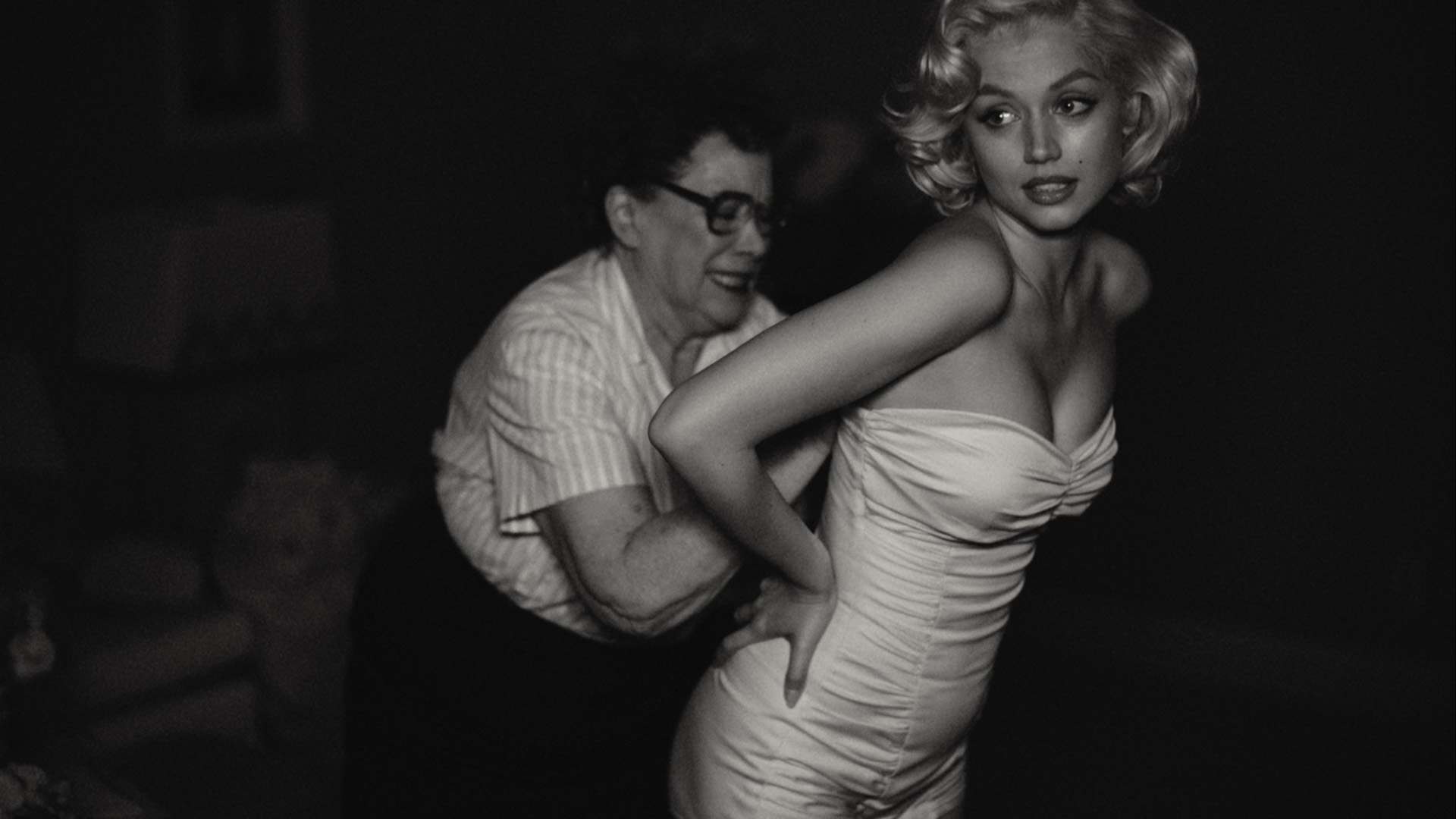 Blonde is a film that, in its focus on sophistry and misery, does by its very existence also trade in the dehumanisation of a woman who faced abuse, voyeurism and exploitation the entirety of her short life. But if there is a power to bring the biopic out of the realm of Wikipedia-entry plot points and into surreal fantasy, it seems apt that it does so in order to cast the audience itself as complicit in her demise. The psychological thrills and beguiling chaos of the film's aesthetic bring us closer to a Lynchian nightmare than a typical true story of triumph that awards season often generously rewards. The presumption of coming into Blonde for the story of Norma Jean, or even Marilyn Monroe, will prove fruitless. Blonde condemns the treatment of a real woman, with such a commitment to artifice that it never holds that she is on screen. The real Norma Jean Baker, best known as Marilyn Monroe, died alone in 1962, and remains an enigma. In a scrappy journal, that woman once wrote a short poem that gently spoke of her pain while tragically foreseeing her future, 'O, Time, be kind. Help this weary being. To forget what is sad to remember. Lose my loneliness, ease my mind, while you eat my flesh.'
CHECK OUT OUR ANTI-BIOPIC COLLECTION ON CURZON HOME CINEMA