The filmmaker gives the often sidelined Priscilla Presley a voice in a stylish, understated biopic that doesn't have the approval of the Presley estate – and is all the better for it. By Laura Venning

Sofia Coppola knows a little something about living in a man's shadow. She is, of course, quite literally a nepotism baby – she gained her first industry credit playing the infant Michael Francis Rizzi in her father Francis Ford Coppola's The Godfather (1972). It's easy to forget now, but when she was only 18 she was torn to shreds by critics and audiences alike for her performance as Mary Corleone in The Godfather Part III (1990). After two decades of directing her own films with a distinctive authorial voice – including The Virgin Suicides (1999), Lost in Translation (2003), Marie Antoinette (2006) and The Bling Ring (2013) – she has carved out her own space in which to tell stories of lost young women. The Coppola name is no longer synonymous with the hyper-masculine New Hollywood cinema of her father.
It's perhaps no surprise, then, that after another project fell through, Coppola turned back to a book she'd read a decade earlier: Priscilla Presley's 1985 memoir Elvis and Me. Priscilla's story feels like a very Sofia Coppola fairy tale: the story of a quiet, delicately beautiful girl on the precipice of womanhood whisked away to a castle where she falls under a bittersweet spell. She was only 14 when she met 24-year-old Elvis Presley in Germany in 1959, and she was eventually brought to Graceland to live out the fantasy millions of teenage girls dreamed of. Priscilla is like a younger sister to Marie Antoinette, an echo through the centuries of a girl-woman simultaneously mythologised and maligned (head to any YouTube video about Priscilla and you'll find swarms of Elvis fans in the comments attacking her for her supposed disloyalty and greed).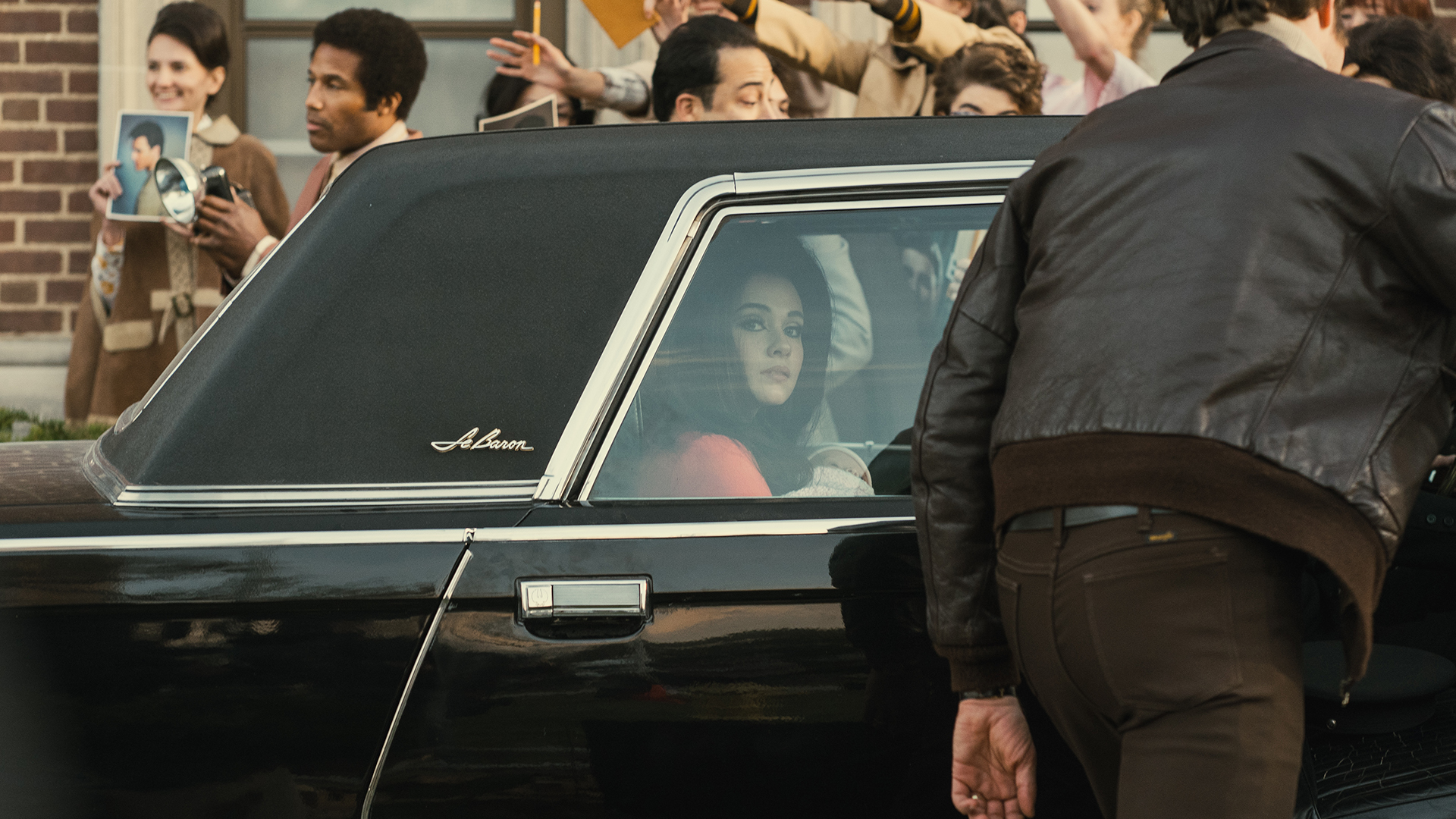 But, unlike Marie Antoinette, whose fame still eclipses that of her more powerful husband, Priscilla is inextricably tied to Presley. She barely appears in Baz Luhrmann's 2022 extravaganza Elvis, a film approved by the Presley estate and reluctant to tarnish his legacy. Her brief appearance casts her as an unwelcome appendage to her husband. But by telling Priscilla's story, elevating her while puncturing Elvis' legend, Coppola liberates her from his control. She makes clear her intentions from the title alone: this film isn't Elvis and Me or Priscilla Presley, this is Priscilla, away from those people who would try to shape her to fit their vision, free from the weight of cultural immortality and leaving the fairy tale she's outgrown far behind.
When we first meet the shy, wistful Priscilla (played by the pixie-like Cailee Spaeny), she's a vision of late 1950s girlhood with her high ponytail and dusky pink cardigans, doing her homework at a diner counter. Artificiality and performance is a dominant theme from the off – this isn't real America, it's Germany dressed up as America for the benefit of the US soldiers stationed there, including Priscilla's stepfather and one Elvis Presley (Jacob Elordi). When she is brought into Elvis' sanctum, her lonely life as an uprooted American in a faraway country melts away – there is only this incredibly tall, soulful young man who gazes at her intently, is adored by everyone around him but takes a special interest in her. But, like Priscilla, we soon come to know Elvis more by his absence than his presence as he returns to the US and to his stardom, and it seems like her fantasy is over. Like a forlorn princess waiting in a tower, she watches the years go by, as illustrated by a distinctly Coppola-esque montage of the kitsch, early 1960s paraphernalia of girlhood in her bedroom.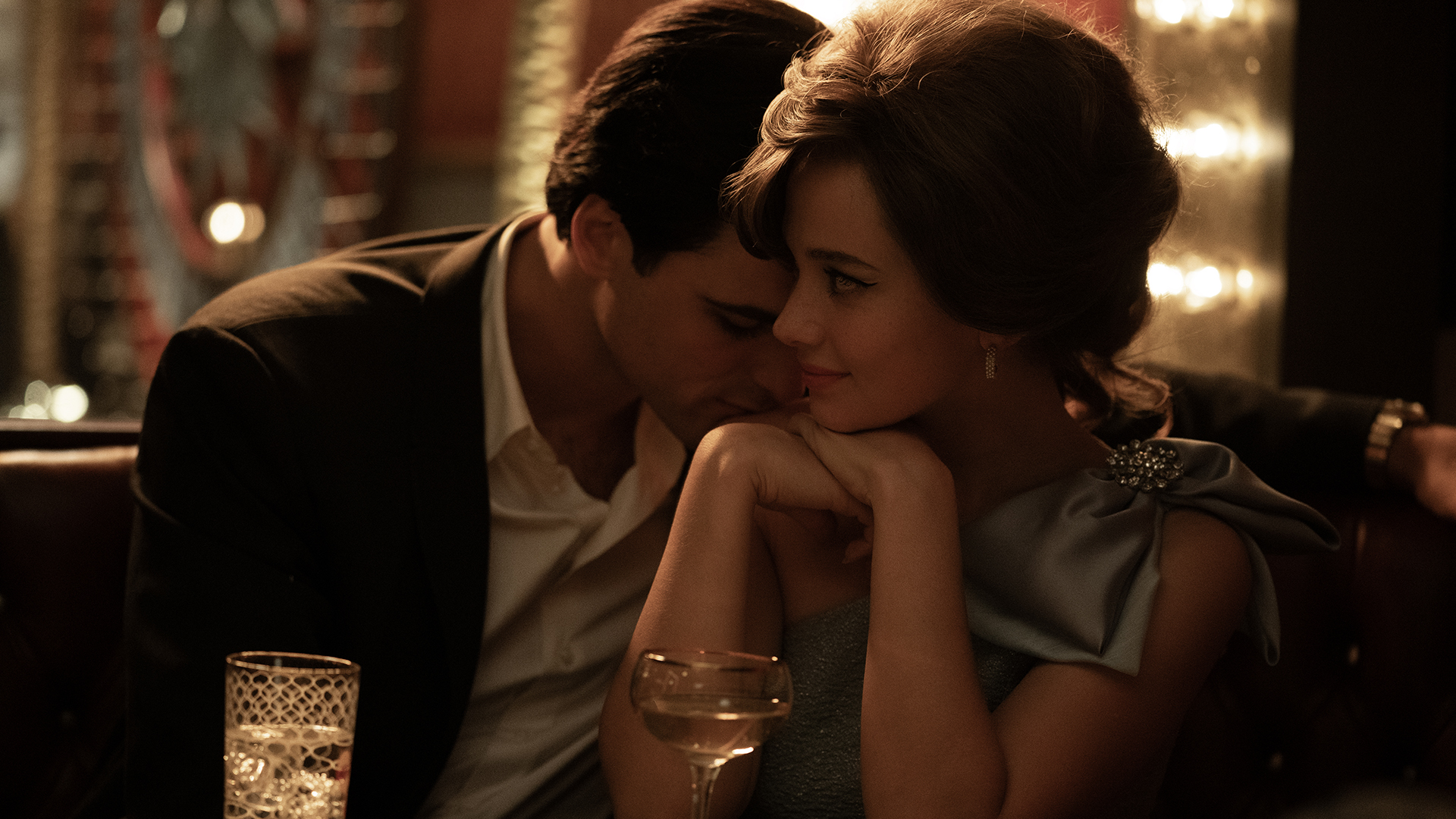 Of course, all those years of waiting pay off: Elvis waves a magic wand and she is summoned to Graceland. But though a breathless Priscilla is granted everything she could wish for, the King himself is barely to be seen. He's trying to be a movie star in Hollywood and absolutely refuses to let her join him there so that she remains an untouched vessel of purity waiting for him at home. She walks the soft-carpeted, silent hallways of Graceland alone, late-afternoon sunlight streaming in through gaps in curtains, a palace as silent as a monastery. Elvis leaves her a present of a dog to keep her company, but she can't play with it outside the front of the house because she'll 'make an exhibition' of herself in front of the crowds at the gates. The defining images of this film are not their American Dream wedding, but of Priscilla shut inside Graceland, haunting her own home.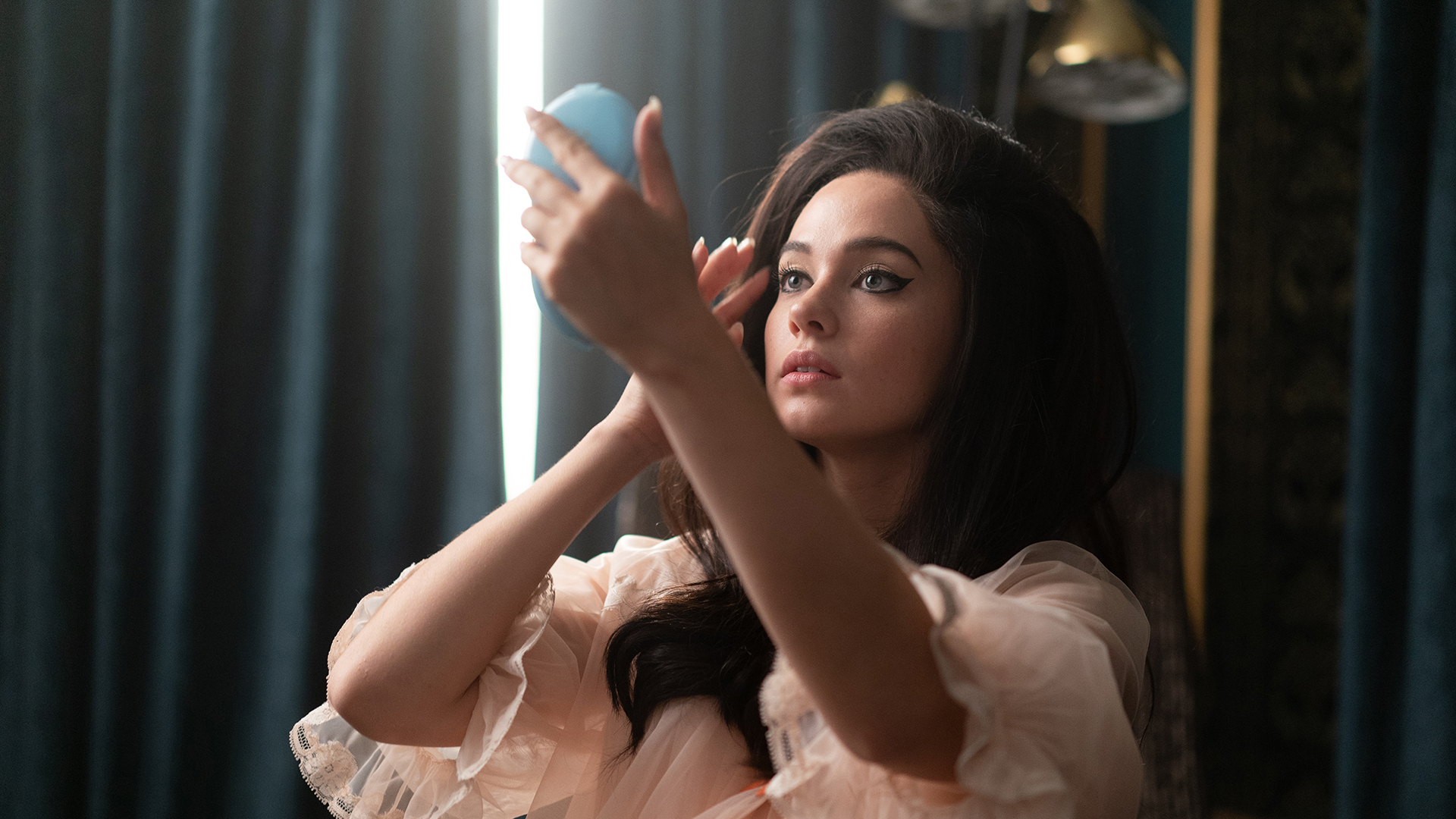 When a biopic of an artist hasn't been able to obtain the rights to that artists' creative work, it can be a sign of trouble ahead. Coppola did not gain permission to use any of Elvis Presley's catalogue, though she does deploy a few notes of 'Love Me Tender' played ever so delicately on the piano to heartbreaking effect. But the lack of Elvis needle drops is actually oddly perfect. His songs don't narrate the story, they don't underscore Priscilla's emotions and they shouldn't. The film is light on dialogue but, through Coppola's often anachronistic soundtrack choices, she brings Priscilla's inner world to life, one that edges further and further away from Elvis' orbit as she begins to wonder who she might be without him. As a filmmaker trying to distinguish herself from her famous father, Coppola can almost certainly relate.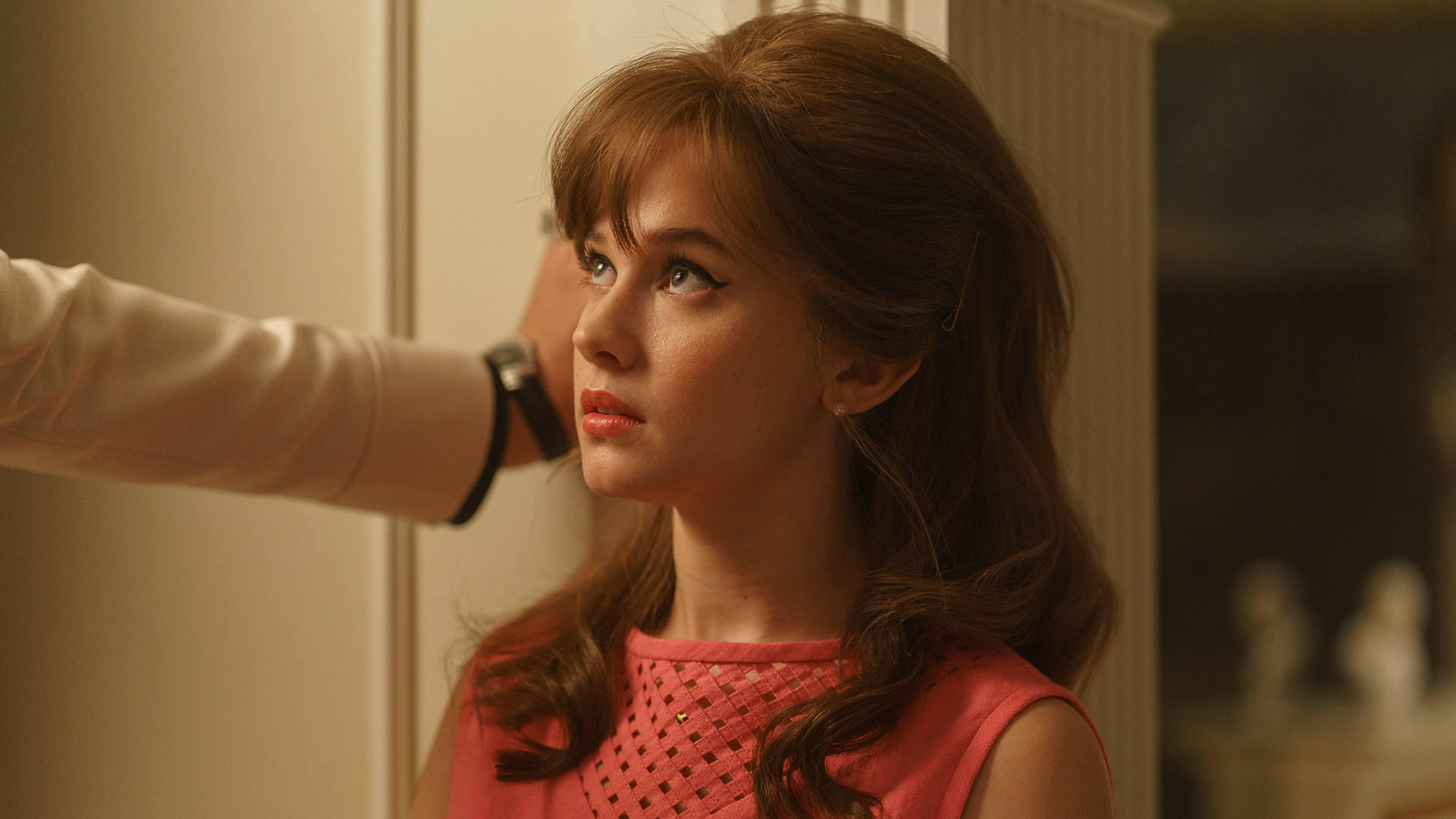 In the early section of the film, Priscilla seems to wear her loneliness and loyalty with pride. Coppola understands young women's tendency to become intoxicated by the romance of their own suffering, of being complicit in the veneration of their own martyrdom. Jacob Elordi's Elvis is at once incredibly charming and a textbook terrible boyfriend, disengaged and self-absorbed. But as the film progresses and a haze of 1960s nostalgia gives way to drug addiction and flashes of his frightening temper, the spell cast over Priscilla finally breaks. Through this careful, understated film, Coppola crafts her most moving iteration of a story she loves to return to: a young woman who doesn't know who she is yet yearning to be free of a gilded cage that she entered all too willingly.
WATCH PRISCILLA IN CINEMAS