It's June, meaning Pride month is again upon us, and we're celebrating LGBTQ+ culture. But as we acknowledge how far society has come since the first Pride event more than 50 years ago, much is needed to ensure equal rights for all. Queer cinema has played a significant role in championing queer rights and continues to do so. Our Pride recommendations offer a fascinating overview of evolving social attitudes while illustrating the intractability of certain prejudices. Some of the best gay films are joyous evocations of love, others shine a light on ignorance, and more than a few are guaranteed to bring a tear to your eye.

Portrait of Jason (1967)
The Stonewall riots in Greenwich Village – a landmark in changing attitudes towards homosexuality in New York – were still two years away when Shirley Clarke filmed this candid interview with a gay hustler and raconteur, Jason Holliday. Over the course of one night in Clarke's Chelsea Hotel room, Holliday drinks, smokes, carouses, and erupts with laughter, anger and emotion as he regales stories about his life. Describing himself as a 'stone-cold whore' who has 'been balling from Maine to Mexico', Holliday is, by turn, charismatic and troubled. And Clarke's film, whose ability to shock has not diminished, presaged the age of confessional TV.
Stranger by the Lake (2013)
Dark, dangerous and sexy, Alain Guiraudie's thriller unfolds around a watery countryside idyll at the height of summer. Pierre Deladonchamps plays Frank, a visitor who finds himself attracted to Christophe Paou's Michel. They encounter each other in the wooded area by the side of a beautiful lake. (One of the film's humorous elements finds the lakeside divided between families holidaying and a makeshift beach populated by primarily single men who enter the woods for sex.) It's clear that Michel has something to do with a recent spate of murders, but Frank is drawn to the stranger. Wearing the influence of thriller directors Alfred Hitchcock and Claude Chabrol lightly, Stranger by the Lake balances the intensity of the central characters' relationship with the film's craftily constructed genre tropes with considerable skill.
A Fantastic Woman (2017)
Winner of the Oscar for Best Foreign Language Film, this tale of Chilean transgender actress and lyrical singer Marina (Daniela Vega, delivering a stunning performance) is both a moving portrait of one person's battle to assert their identity in the face of prejudice and a scathing indictment of petty ignorance and cruelty. Although A Fantastic Woman steers clear of graphic violence, one moment of nastiness underpins Marina's many obstacles. It highlights her bravery in demanding the world accept her entirely on her terms.
Flee (2021)
The first film to be Oscar-nominated for Best Animated, Documentary and International Features, Flee is the original account of one man's escape from Afghanistan and journey across Russia and Europe to find peace, love and happiness in Denmark. It is moving and suspenseful. The animation maintains the main character's anonymity to protect his family and proves an effective device in realising the worlds that Amin lived through and escaped from.
God's Own Country (2017) 
Josh O'Connor is excellent as Johnny, the petulant son of an ailing farmer whose life changes with the arrival of Alec Secareanu, a Romanian worker, in Francis Lee's emotional drama. The Yorkshireman has hidden his sexuality, getting by on furtive encounters. But when he meets Gheorghe, Johnny's petty prejudice hides feelings he can barely contain. God's Own Country is a refreshing take on the contemporary love story and an evocative portrait of the North. Suffice to say; you'll never look at a Yorkshire field the same way ever again.
Lilting (2014)
Richard's (Ben Whishaw) partner has recently died. His grief is inconsolable. In any other circumstance, he might have found solace in a similarly grieving mother. But Junn (Pei-Pei Cheng) finds it difficult to accept her son's sexuality. However, as they get to know each other, the wall between Richard and Junn gradually disappears. Hong Khao's exquisite Lilting is a drama of tiny details, each edging Junn and Richard to a place of acceptance. Whishaw and Cheng capture the nuances of their character's behaviour movingly as they shift from loss to a place of redemption.
Keep the Lights On (2012)
Ira Sachs' later Love is Strange (2014) proved a breakout hit and a moving portrait of late-middle-age love. But this earlier film, a semi-autobiographical account of the filmmaker's twenties in New York, is charged, occasionally visceral and swooning in its portrayal of a life driven by various addictions. Helped in no small part by the music of Arthur Russell, Keep the Lights On successfully captures the highs and lows of sex and drugs – it conveys the allure of a hedonistic life but is frank in detailing the pain of coming down from such an untrammelled existence.
The Long Day Closes (1992)
The acclaimed British filmmaker Terence Davies has often spoken about the pain of growing up gay in a very conservative Catholic community. Like his previous feature, Distant Voices, Still Lives (1988), The Long Day Closes captures life in 1950s Britain. But whereas Distant Voices was dominated by the presence of a bullying patriarch, here, women take centre stage in a young boy's life. A visual delight, there is much to admire in Davies' film. But the empathy he evinces in revealing his protagonist's burgeoning sexuality affects the film.
Moffie (2019)
With his impressive adaptation of André Carl van der Merwe's autobiographical account of his national service in the army, the filmmaker Oliver Hermanus delivers a scathing critique of a system that destroys a character, reinforces prejudices and exacts a shocking penalty against same-sex relationships. Moffie follows Nicholas (Kai Luke Brummer), a sensitive young artist, as he departs from home for his military service. The rapturous imagery contrasts with the day-to-day brutality of the officers. It's unsettling but necessary.
Moonlight (2016)
A landmark film, which was awarded the Best Picture Oscar, Barry Jenkins and the acclaimed playwright Tarell Alvin McCraney's tale of one young man through three critical moments in his youth is moving and quietly euphoric. We start with Little (Alex R. Hibbert), a boy bullied at school and coping with his mother's drug addiction. He is befriended by Mahershala Ali's benevolent street dealer Juan, who takes him under his wing. But by the time we meet teenage Chrion (Ashton Sanders), Juan has died, and the boy has become more withdrawn. His frustration with his home life, the constant bullying and his sexuality explodes into an act of violence. In the drama's third chapter, Black (Trevante Rhodes) has followed in the footsteps of Juan, but an encounter with an old friend offers some hope. Scored by Succession's Nicholas Britell, Moonlight is an ecstatic portrayal of youthful angst and redemption.
The Miseducation of Cameron Post (2018)
Like Joel Edgerton's subsequent Boy Erased (2018), Desiree Akhavan's The Miseducation of Cameron Post charts its main character's journey into the world of Christian conversion therapy in the US. Chloë Grace Moretz is Cameron, whose parents send her to a camp after being found with another girl. It soon becomes clear that the conversion camp is little more than a world defined by cultish behaviour. Cameron finds respite in the company of Sasha Lane's Jane, and, together with high school friends, they plan their escape. Akhavan's follow-up to her hilarious relationship comedy Appropriate Behaviour (2014) is a more assured and controlled queer film that brims with a simmering rage towards orthodox ideas regarding gender and sexuality.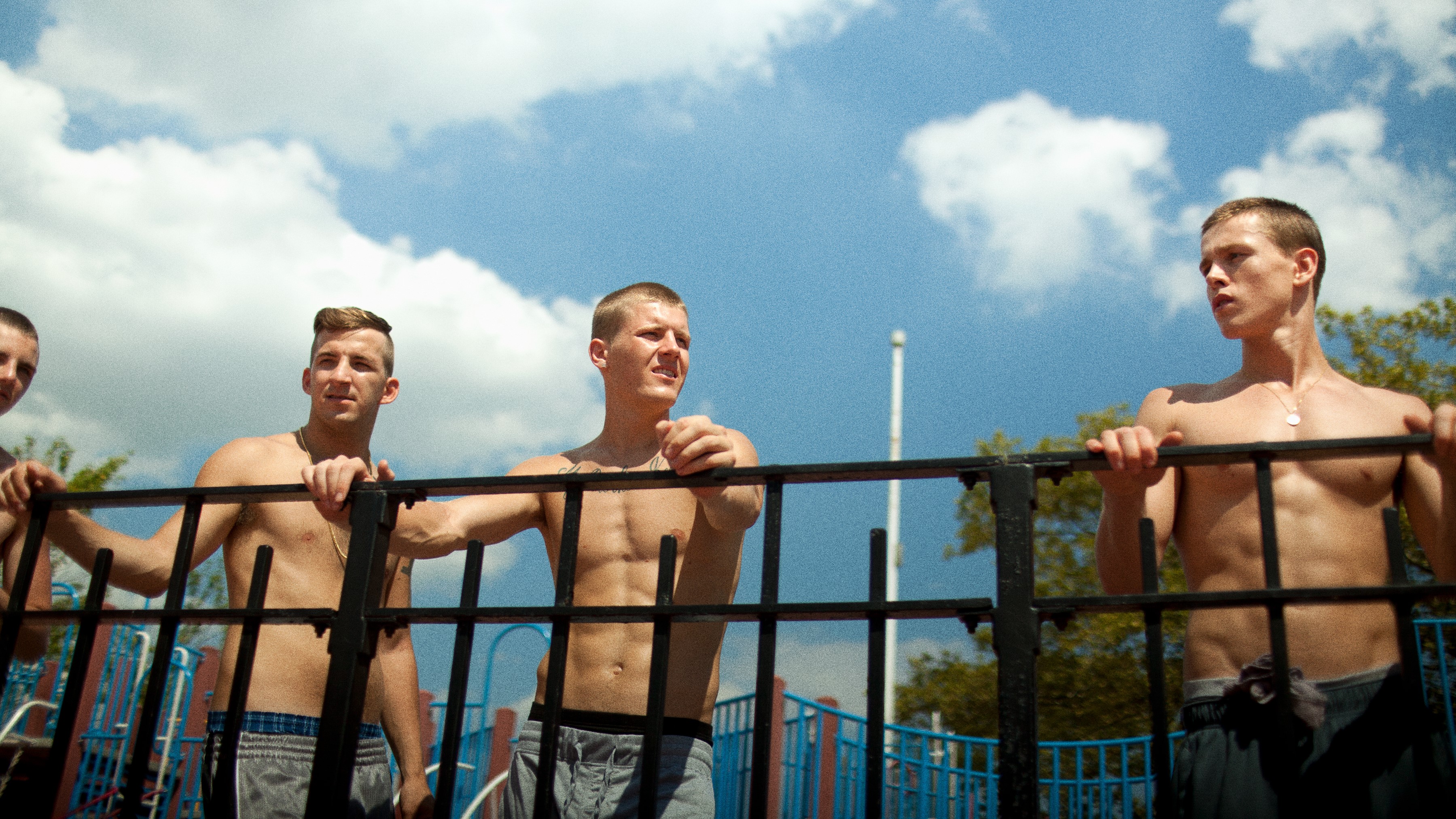 Orlando (1992)
Sally Potter's adaptation of Virginia Woolf's groundbreaking novel is perfect. And at the heart of this story, of an aristocratic man who lives for centuries and changes sex, lies Tilda Swinton's wry, affecting performance. A frequently funny critique of patriarchy through the ages – featuring a great cameo from Quentin Crisp as Elizabeth I – Potter's film is nimble without losing its source material's depth and complexity. Orlando is a joyful celebration of shifting identity and the freedom found in railing against norms, produced on a shoestring budget that belies its often sumptuous visuals.
Portrait of a Lady on Fire (2019)
One of the most critically acclaimed films of recent years, Céline Sciamma's fourth feature is a restrained period drama about a painter commissioned to create a portrait of a young woman as she falls in love with her. Rather than revel in the iconography of the past, Portrait of a Lady on Fire is a stripped-down drama that only accentuates the rawness of the passion that runs between Marianne (Noémie Merlant) and Héloïse (Adèle Haenel). It cemented Sciamma's position as one of contemporary cinema's most adroit filmmakers.
Rafiki (2018)
Initially banned in its home country, Wanuri Kahiu's affecting drama, the first Kenyan film to screen at the Cannes Film Festival, details the relationship that develops between two women in Nairobi. Samantha Mugatsia and Sheila Munyiva play Kena and Ziki, the daughters of political rivals in a small community. Their growing attraction threatens their fathers' political aspirations but highlights the level of anti-LGBTQ+ feeling in Kenyan society. Loosely based on Ugandan writer Monica Arac de Nyeko's 2007 Caine Prize-winning short story 'Jambula Tree', Rafiki means 'friend' in Swahili, and it's from this simple, standard connection that Kena and Ziki's attachment grows.
Tangerine (2015)
Los Angeles has been the backdrop to so many films that it seemed impossible that any director could offer a fresh vision of the city. But that's precisely what Sean Baker did with this celebration of the city's sex-industry subculture. Entirely shot on iPhones and unfolding over the course of one Christmas Eve, Tangerine details two transgender sex workers, Sin-Dee Rella (Kitana Kiki Rodriguez) and Alexandra (Mya Taylor), as they search for the former's two-timing pimp/boyfriend throughout West Hollywood. It's a glorious romp, which touches on farce, and moves along at lightning speed. And LA looks fabulous as the two leads – a perfect concoction of glam with just the right amount of sleaze.
Querelle (1982)
Jean Genet's 1945 novel reaches the screen in a blaze of burnt sunlight. Expressionistic, atmospheric and utterly unique, Querelle removed the generic elements of Genet's book to create a swooning mood piece. Filmed in a studio, which allowed the director Rainer Werner Fassbinder to flood every scene with wildly evocative lighting, it features Brad Davis as the eponymous sailor, a criminal and murderer with fathomless carnal desires. It turned out to be Fassbinder's last film. He died aged 37 but left an extraordinary body of more than 40 feature films and two television series.
Carol (2015)
A near-perfect adaptation of Patricia Highsmith's novel 'The Price of Salt', Carol is exactly the visually dazzling cinema we expect from Todd Haynes (Far from Heaven, 2002). Here, he mines the style of the 1950s New York photographer Saul Leiter as he charts the love affair between Cate Blanchett's married mother and Rooney Mara's aspiring photographer. In an era when such relationships would have been devastating should they be found out, Haynes' film draws on the suspense of such 'illicitness' but successfully steers the narrative to a surprisingly upbeat denouement. Thanks to the lead actor's pitch-perfect performances, it's an ending that's both well-earned and welcome.
Call Me by Your Name (2017)
Has any film of the last decade proven quite as evocative as this sumptuous adaptation of André Aciman's novel? The locations are beautiful, its leads (Timothée Chalamet and Armie Hammer) are no less easy on the eye, and the whole film captures the pain, joy and emotional rollercoaster that comes with falling in love. Luca Guadagnino offers a radiant portrait of the 1980s, and his portrayal of family life is endearing and generous, but the spark between Oliver and Elio drives the film. It is one of the most affecting screen romances of recent years.
Beginners (2010)
Mike Mills' loosely autobiographical account of his relationship with his father, who came out late in life, features one of Ewan McGregor's most charming performances but is dominated by a stunning, Oscar-winning turn by Christopher Plummer. The veteran star of The Sound of Music (1965) plays Hal, who announces to his son Oliver that he is a gay man when he tells him he is dying of cancer. But far from any glum portrait of mortality, the film is a joyous evocation of embracing freedom in life, no matter how old we are.
Dog Day Afternoon (1975)
Sidney Lumet's masterpiece, capturing the spirit of New York City in the 1970s, is based on a true story. On a balmy summer's day, two men attempt to rob a bank. But before long, they are surrounded by police, a clamouring public and the media. For a few hours, Sonny (Al Pacino) becomes a celebrity. And his reasons for the robbery soon become apparent. His partner (Chris Sarandon) – not his distraught wife, who is stuck at home with their children – arrives on the scene and explains to the police that Sonny is attempting to raise money for their sex reassignment surgery. Dog Day Afternoon was one of the earliest films to grapple with trans identity. It may be blunt in dealing with the issue, but the fact that it did so was impressive for a mainstream film.
My Beautiful Laundrette (1985)
A critique of Thatcherism, a portrait of interracial and intergenerational angst in London, My Beautiful Laundrette is also a landmark in the representation of gay relationships in British cinema. Gordon Warnecke plays Omar, a young, British-born Pakistani man who has rejected his father's left-wing politics in favour of Thatcher's business vision in Britain. He decides to open a laundrette, but his life becomes complicated when he encounters Daniel Day-Lewis' Johnny, who hangs out with a group of racists. Their relationship takes precedence over everything but proves dangerous for them both. Hanif Kureishi's screenplay captures the tension of London in a state of change, and both Warnecke and Day-Lewis excel as the troubled lovers.
WATCH LGBTQ+ MOVIES ON CURZON HOME CINEMA