Sophie Monks Kaufman explores how the naturalistic filmmaker Mia Hansen-Løve skilfully traces the passage of time in her empathetic work, which often centres on carefully rendered female characters dealing with love and loneliness.  

Mia Hansen-Løve brings to life epic sweeps of time by daisy-chaining naturalistic episodes from various points in her characters' destinies. Across eight features, her human portraits seek not to show a person wracked by joy or pain, nor defined by success or failure, but someone who has passed through all of these states and is still moving towards an unknowable future. She captures people in perpetual transit, debunking the myth that we ever 'arrive' at a consistent way of life. While stasis is avoided, so too is security. Hence her pictures drum up admiration for everyday people who have the courage to keep going.
While all her characters face some kind of adversity, the sixty-something Parisian philosophy teacher Nathalie (Isabelle Huppert) has it coming at her from three angles in Things To Come (2016). Her husband of 25 years leaves her for another woman; her mother dies, and the university press drops her work. Never a slouch, the grande dame of French cinema Huppert nonetheless turns in one of her most incredible performances to date as she blends sanguine adaptiveness with moments of personal distress. With her favourite student, Fabien (Roman Kolinka, an MHL regular found in Eden [2014] and Maya [2018]), she celebrates the 'freedom' of her newfound situation. With her gormless ex-husband, she is bracingly pragmatic, accepting the news of his betrayal instantly.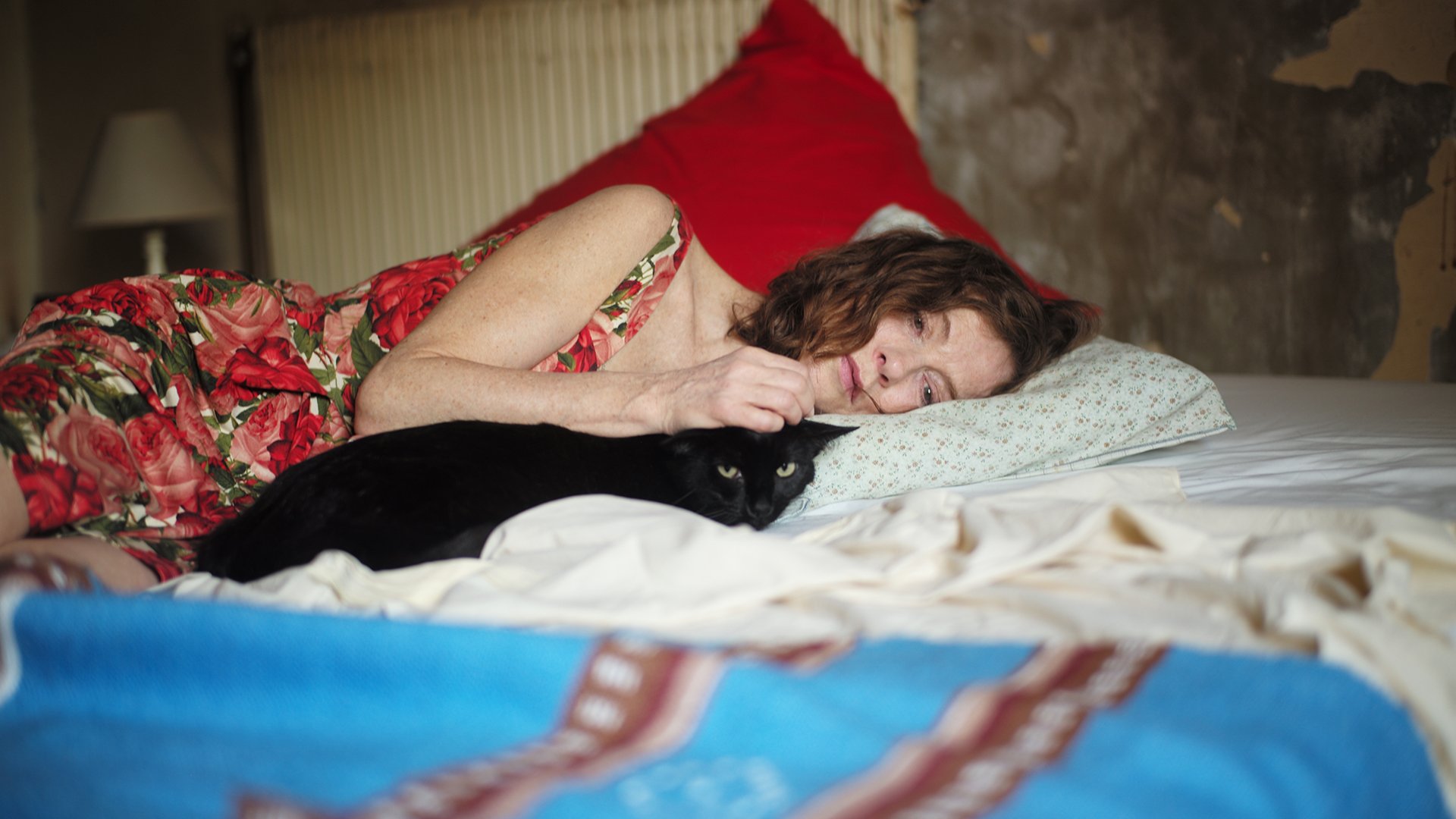 Yet, when she is alone, hugging her mother's obese black cat Pandora, she is not immune to tears. These emotional displays don't counter the strong face she presents to the world; they are the release gauge that enables her to be resolute. In this respect, Huppert is the perfect avatar for MHL sensibilities - she does not deny her emotions but neither dwells on them. As she expresses them, she lets them go. Perpetual flow is an emotional as well as a physical reality.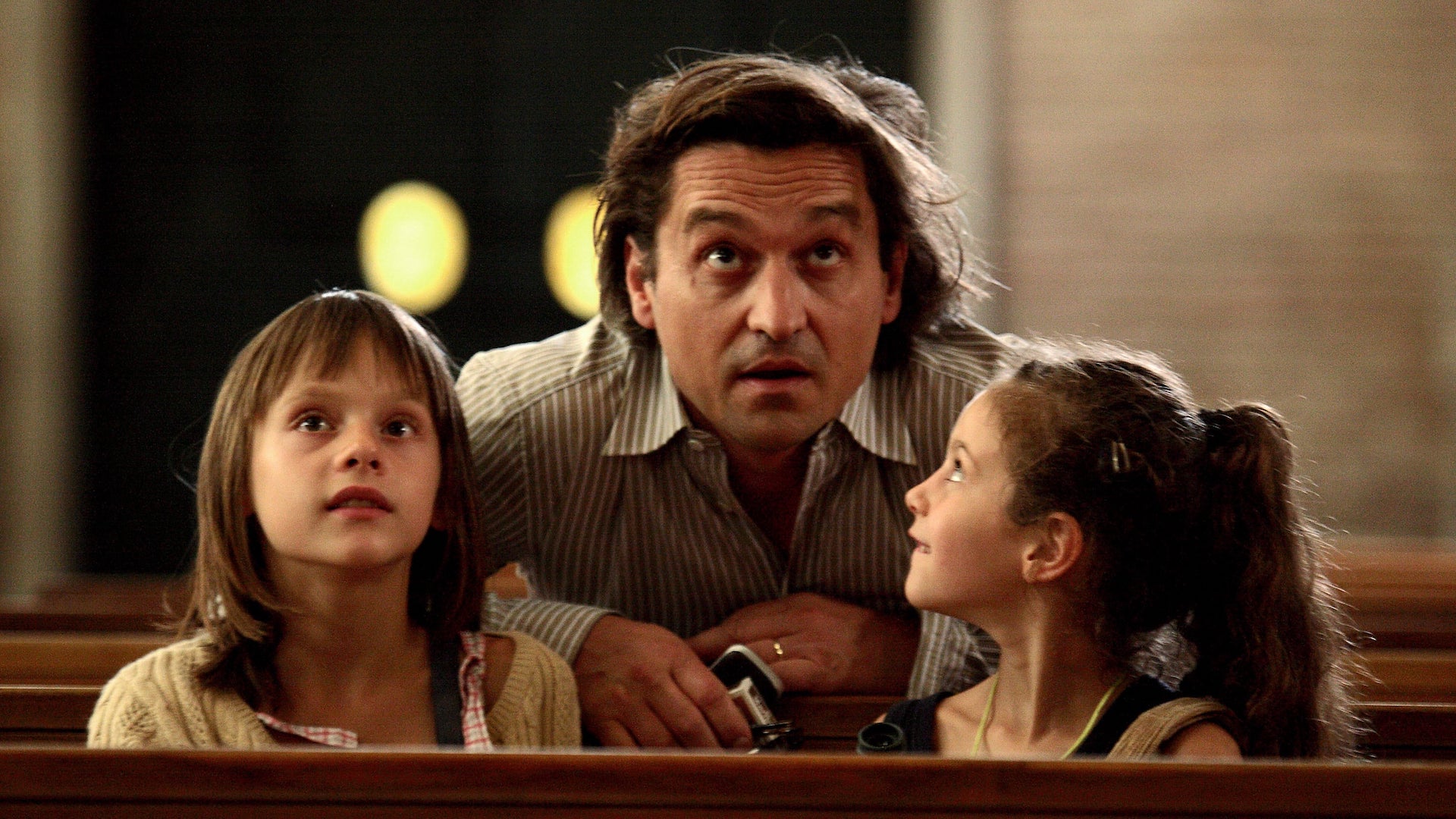 The toll of making art for art's sake in a commercial world unites two of MHL's most accomplished features. Father of My Children (2009) is based on her mentor Humbert Balsan, a producer who puts his faith in such wildcard arthouse films as Claire Denis' The Intruder (2004) and Lars von Trier's Manderlay (2005), only to end up in financial ruin. Eden is based on her brother Sven Hansen-Løve, a once brilliant house DJ with no head for business and nostrils greatly receptive to cocaine.
Father of My Children is relatively compact, covering only a year, while Eden charts a boom and bust over two decades. Both depict creative people once the glory days are over, with the question of whether they can handle the turmoil of a disappearing livelihood attributed to the mystery of brain chemistry. Suicides occur in both films, dropped into the narratives with minimal signposting, replicating the shock they cause other characters. Those left behind are circumspect. 'His death doesn't nullify his life. It's one thing amongst others,' a bereaved loved one tells another bereaved loved one in Father of My Children. Narrative continuity stems from the emotions that ebb and flow as characters who present as stoical in one scene break down in the next. MHL has a keen eye for vulnerability, how we mask it and how it unmasks us.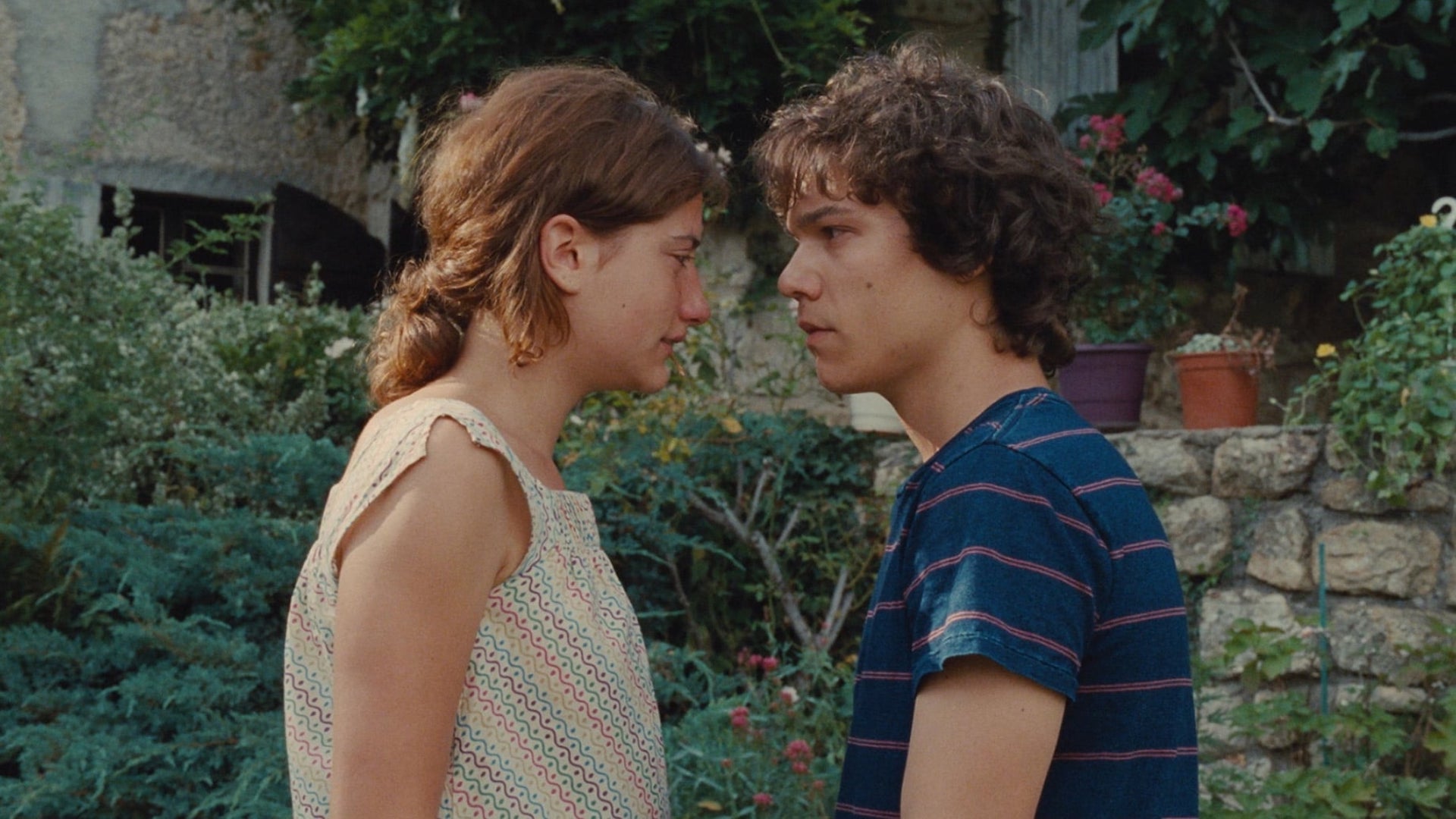 Goodbye First Love (2011) is another light-touch epic charting the coming-of-age of Camille (Lola Créton) from ages 15 to 25. Nathalie in Things To Come handles the end of her marriage with little more than a 'C'est la vie!' In her adolescent passion and myopia, Camille is suicidal when her older boyfriend Sullivan breaks up with her by a letter from South America. Time passes, and Camille becomes an architect. A round two with Sullivan 10 years later ends similarly – to the letter. Though she cries, she does not crumple, for she is on her way to becoming more like Nathalie, who claims that intellectual fulfilment is enough to be happy. A vocation gives MHL's women a purpose that does not negate their heartbreak, abandonment or grief; it simply causes them to show up for life. For her men, a vocation is often the conduit for emotions they struggle to express more directly.
Narratives shaped by a breezy everyday focus have earned the filmmaker comparisons to Éric Rohmer, with distinction arising from how deeply she embeds love as a source of the sublime, even when it leaves us lonely. Camera presence is discreet throughout long takes, yet events never feel like lagging as characters drive the action forward, almost always on their way somewhere, bringing purpose to humble pursuits.
There is a gorgeous push-and-pull throughout her filmography between characters wanting to belong to the wider world and wanting to fulfil personal desires. Her second-most-recent feature, Bergman Island (2021), is the unofficial sequel to Goodbye First Love. Its film-within-a-film picks up the story of Camille and Sullivan in a final doomed encounter many years later when they can no longer claim to be driven by the follies of youth.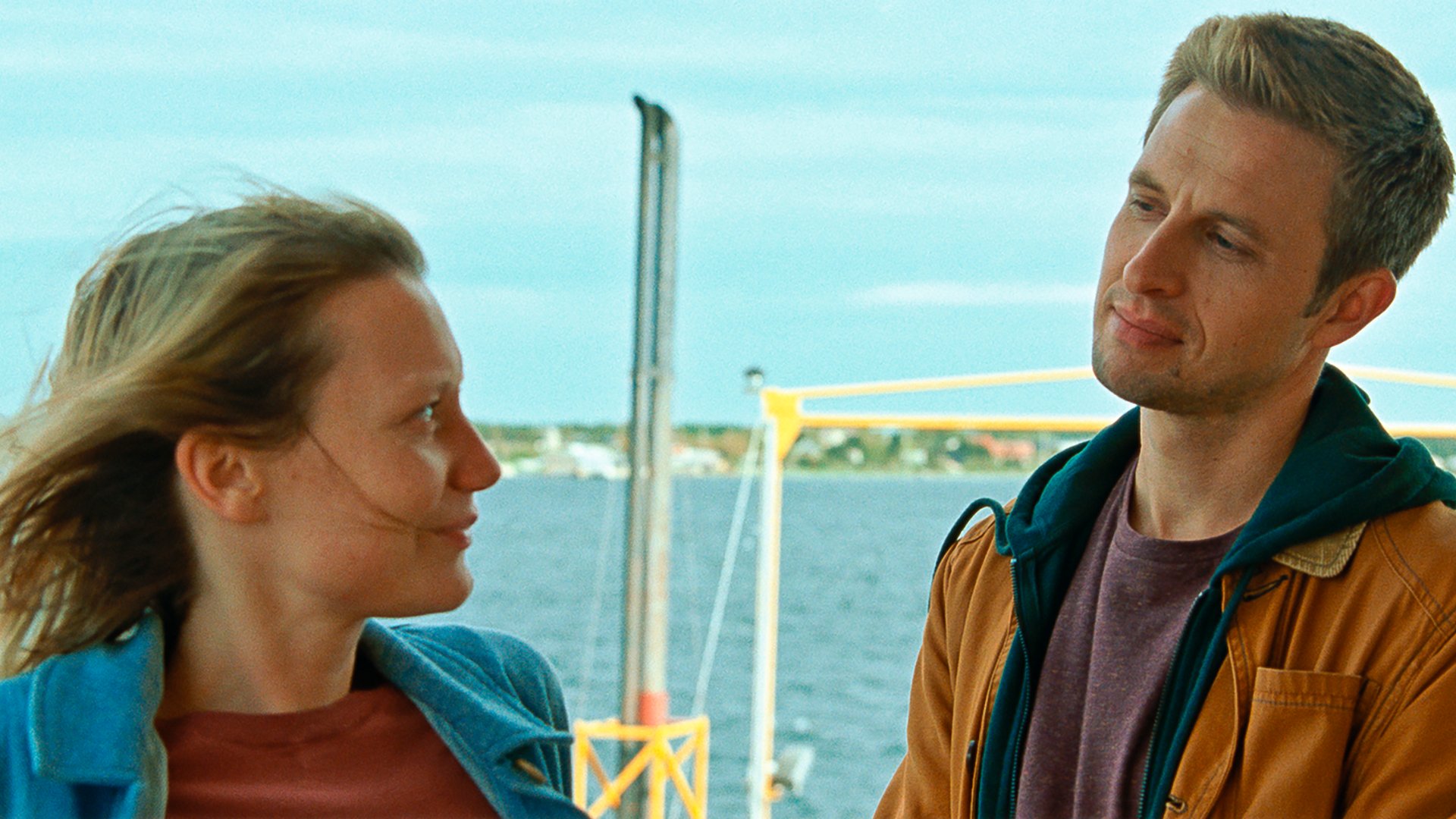 One Fine Morning (2022), which premiered at the Cannes Film Festival last year, drops in with a widowed mother (Léa Seydoux) who strikes up an affair with a married friend as a respite from caring for her ailing father, working as a translator and looking after her young daughter.
The rhythm that animates MHL's work is close to the striving and faltering of the human heart. Characters surge forwards and fall back, and surge forwards and fall back, evoking the famous last line from The Great Gatsby, 'So we beat on, boats against the current, borne back ceaselessly into the past.' Except MHL is less cynical than Fitzgerald. To her, there exists the possibility that if we patiently chart the correct course, the tide will take us where we need to go. Goodbye First Love has an ending set in the River Loire, where Camille heads after things are finally through with Sullivan. A sunhat he bought her years ago is transported into the river by a playful breeze where the water carries it out of her reach.