Opposites attract in this rainbow-bright romance, which is powered by crackling chemistry, sharp humour and flights of fancy, writes Yasmin Omar.

Picture this: an insalubrious public toilet in a Peckham art gallery. Our hero Dom (David Jonsson) is caught in a less than heroic moment, whimpering loudly over his ex-girlfriend's #couplegoals Instagram reel. She's painting a wall a sickly, Pepto Bismol pink with her new partner, who also happens to be his best friend. Yas (Vivian Oparah) is in the adjacent stall and, upon hearing Dom's whinnying sobs, checks in on him. She offers emotional support, he refuses it, and she awkwardly fumbles to wash her hands and exit post haste. This is the meet-not-so-cute that kick-starts Rye Lane, Raine Allen Miller's vibrant, lived-in rom-com. Merrily jaunting down south London's candy-coloured streets, it captures the dynamism of a neighbourhood – and a burgeoning relationship.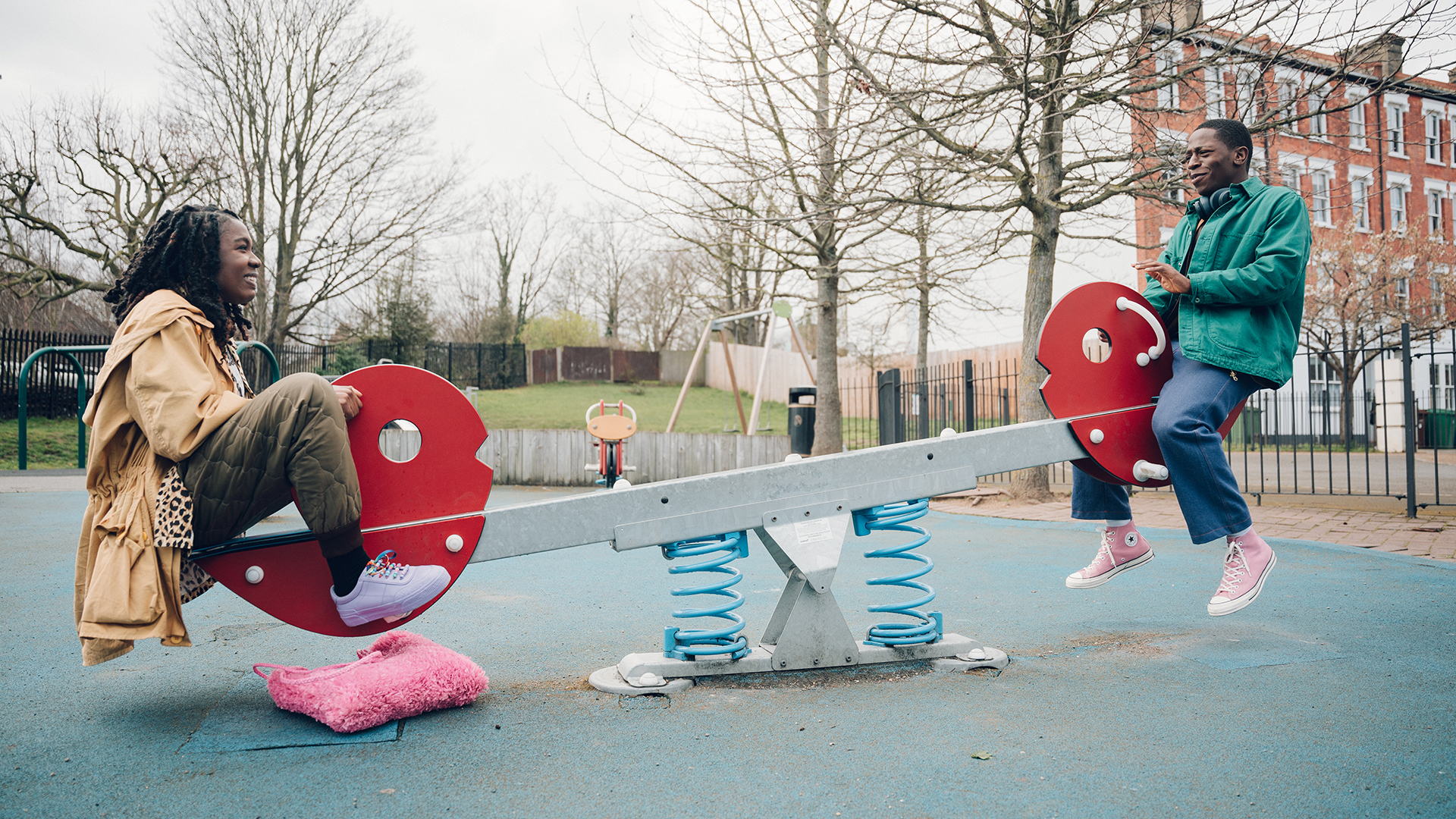 While heartbreak is usually the starting point of a rom-com, the catalyst that sets the plot in motion, it is threaded through Rye Lane. Over the course of a single day, Dom and Yas share their romantic failures, commiserate and seek closure. Despite this thematic weight, the film is light on its feet: the dialogue snaps, the wit zings and the chemistry crackles. Jonsson, best known for playing a dead-eyed banker in Industry, reveals a softer side here with his puppyish, heart-on-sleeve demeanour. As foregrounded by his tearful outburst in the loos, Dom is a sensitive soul, so wounded by the demise of his six-year relationship that he's back at home licking his wounds and thumbing his PlayStation, subsisting on his mother's constantly refreshing supply of boiled eggs and soldiers. Yas, conversely, seems overjoyed to have separated from the pompous boyfriend who was, as she puts it, 'trying to dilute my squash'. To her, becoming basic is a fate worse than death; she only feels truly alive when being spontaneous, unpredictable. Oparah communicates Yas' chandelier-swinging extraversion through her performance, nailing the delivery of all of the character's rapid-fire jokes.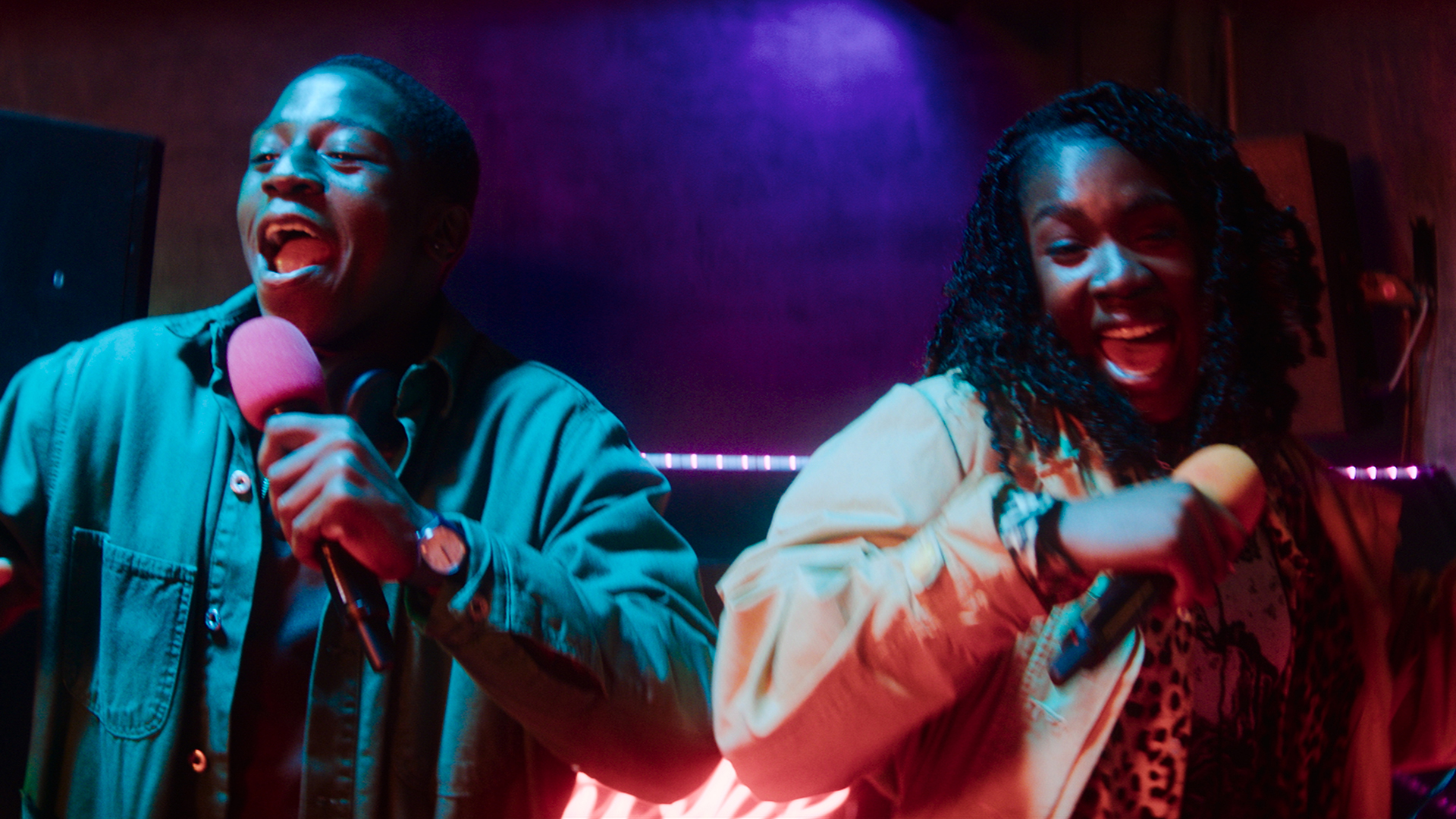 On the face of it, Dom and Yas appear very different, but actually, much like their outfits during their first encounter, the pair are cut from the same mustard-yellow cloth. Beneath her bluster, Yas is more delicate than she lets on, deflecting about her past for fear of rejection. The would-be lovers present their former selves – to each other, and to us – in a series of highly entertaining flashbacks, reconstructions and imagined interactions, from a teenage Dom getting down to Craig David's Nineties chart-topper 'Rewind' to Yas as a child cosplaying Prince and rocking out on the guitar. The characters' complementary breakup scenes also provide a pleasing departure from reality and are recounted with considerable flair. For Dom's, he and Yas peek in on the moment he realises his girlfriend's infidelity at a Brixton cinema, and sit a few rows behind him as he forlornly clutches his absent partner's very specific drink order (only one inch of ice, thank you very much). Yas' plays out on a stage where a theatre full of Doms pantomime their reactions to her dramatic dumping. Allen Miller's voice rings clear and true in these flights of fancy, and indeed throughout Rye Lane, whose style and verve make for an electrifying feature debut.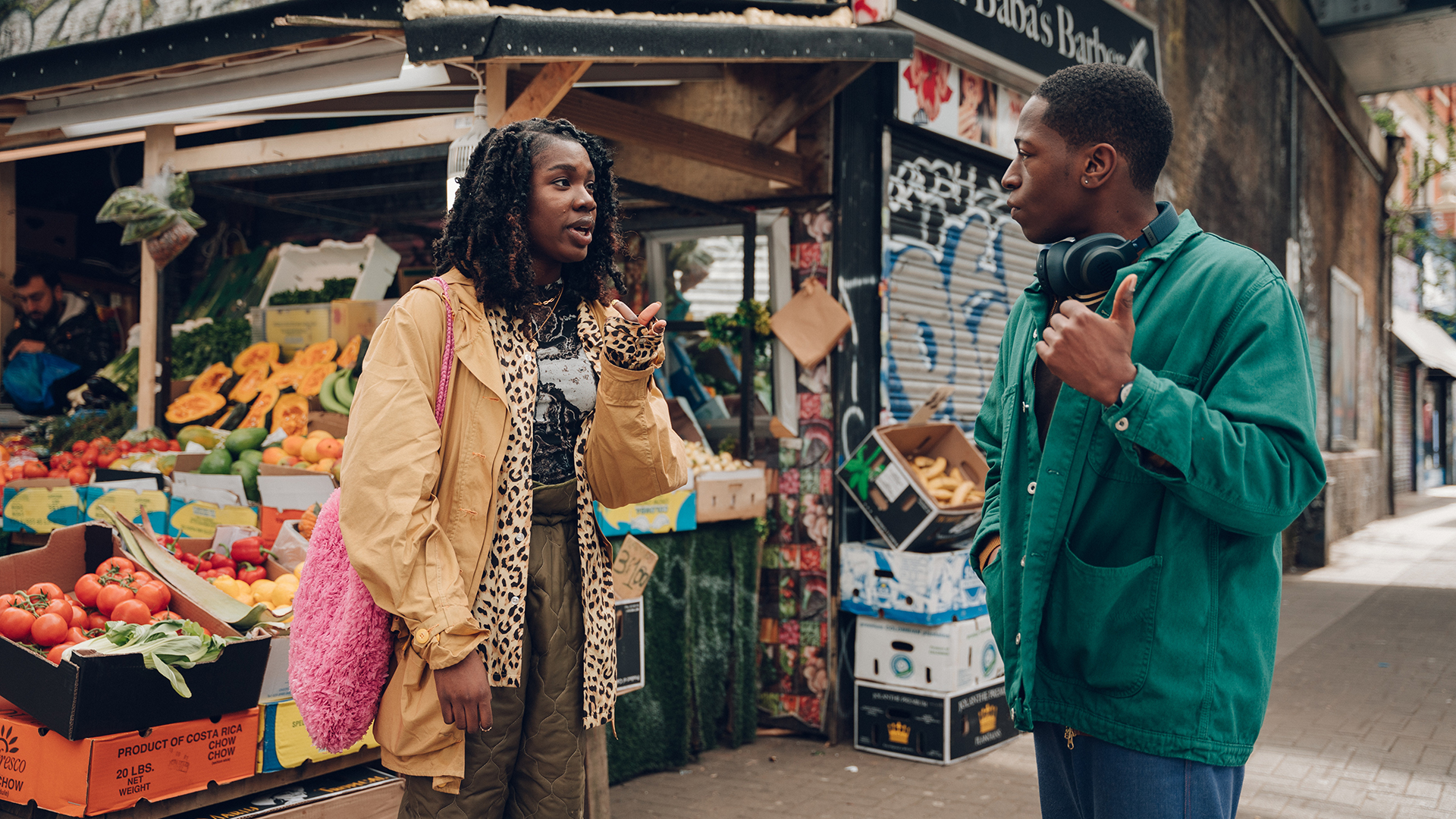 These whispers of magic inform the characterisation of Peckham itself. The film, which was shot on location in the south-London district, restores it to its Black-British roots – there is grime on the soundtrack and the streets, and the cinematography favours poppy swirls of colour. Rye Lane's Peckham is a community where everyone is an uncle or an auntie, where flower sellers and schoolkids and chess players all cohabitate. It's a fantasy outside of time where gentrification isn't happening. There is nary a high-street chain in sight and the vanishingly few white people depicted are objects of ridicule (a 'sockless wonder' hoverboarding around a warehouse; a suited businessman at karaoke strangling out Stormzy's 'Vossi Bop'; a romantic interest claiming a restaurant is 'so rustic, it's like heroin chic'...). The director's use of an image-distorting fish-eye lens gives an uncanny, warped effect, further contributing to the idea that this is how Dom and Yas perceive their area. Similarly to the sunshine-yellow shopfronts and baby-pink buildings, the interiors in the film are wonderfully bright, bolstered by detail-oriented production design that creates a firm sense of place and character.   
There has been a lot of existential hand-wringing over the future of the rom-com of late, since a number of recent efforts have failed to connect with cinema audiences and/or made minimal cultural impact as streaming-first releases. Charming, funny and inventive, Rye Lane is exactly the film we need right now. It takes the tried-and-true beats of a traditional rom-com (the grand romantic gesture, the run-in with the ex) and remixes them, offering a satisfying twist on a beloved genre. If rom-coms have taught us anything, it's that love can flourish at any time, in any place, under any circumstance –  even in a dingy unisex toilet, it turns out.
WATCH RYE LANE IN CINEMAS