Charlotte Regan's Sundance Grand Jury Prize winner Scrapper tells the tale of Georgie, a precocious 12-year-old living happily alone in an Essex estate. She makes ends meet by stealing bikes and ingeniously outwitting social services, but her world is thrown into disarray by the arrival of her long-absent father Jason (Harris Dickinson). Newcomer Lola Campbell plays Georgie with wit and wisdom beyond her years. She was scouted by respected British casting director Shaheen Baig, who has an exceptional eye for young talent, securing early-career work for everyone from Florence Pugh to Daniel Kaluuya.

LEILA LATIF: HARRIS DICKINSON IS AN ESTABLISHED ACTOR, BUT HOW DID YOU FIND LOLA CAMPBELL?
Shaheen Baig: It was peak pandemic, so it proved very difficult. We normally approach a story like this by looking at the areas these characters could come from, and we then research and head out to schools, youth groups, sports and community centres – anywhere and everywhere that young people might be. Social media became helpful in lockdown, so we created this digital casting flyer that went wide. People were invited to send us an intro video telling us a little bit about themselves. Essentially, it's street casting, but without a street.
LL: WHAT MADE LOLA STAND OUT?
SB: Her intro video made us laugh! She talked about eating and shopping. She's got a very dry humour and it felt like she was being completely herself.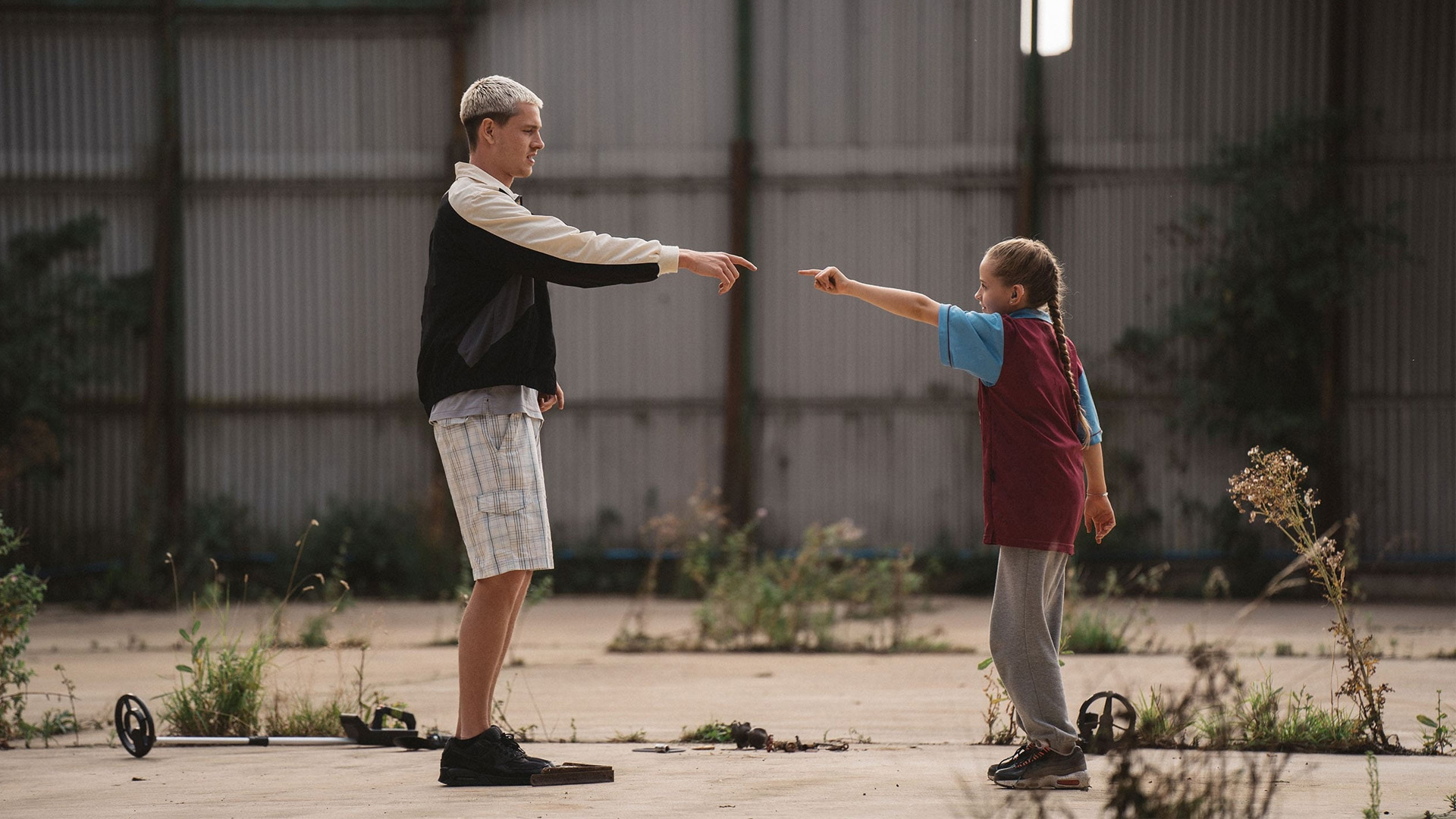 LL: DOES YOUR APPROACH TO CASTING DIFFER FROM STANDARD PRACTICE?
SB: It depends, because casting in this way involves a huge amount of legwork and research. But it's important to continue to open up the industry. As a kid, I would have loved to have seen myself represented more truthfully on screen. I hope when kids watch Lola, they feel like she's a kid at school who makes them laugh. I love going into communities and offering opportunities. Last night I watched a project I did with Shane Meadows called The Gallows Pole [2023] and I just felt really proud seeing all these amazing faces and characters we'd met in Yorkshire.
LL: WITH YOUNGER ACTORS, DO YOU HAVE TO LOOK AT THE PARENTS TOO? THERE ARE SOME HORROR STORIES ABOUT PUSHY PARENTS.
SB: Ultimately, the young person has to want to do it themselves, which should be entirely separate from their family. When a child is doing it because a parent wants them to, that's when alarm bells go off. A parent could be doing it with their best intentions at heart, but they're not going to be on set every day, trying to commit to a character they don't really want to do. You are vulnerable as an actor, so you've got to start by questioning whether the child really wants to be there, attending the auditions, screen tests and workshops.
LL: ONCE YOU GET PAST THE SCREEN TESTS, I PRESUME CHEMISTRY TESTS BECOME IMPORTANT?
SB: Chemistry tests can take lots of different forms. With Scrapper being made during the pandemic, we didn't test people physically. We just asked Harris and Lola to tell each other stories and improv over Zoom. No matter the format, you can sense that two people are riffing with each other and that they're connecting.
LL: HAVING CAST SO MANY AMAZING ROLES, WHICH ARE YOU PROUDEST OF?
SB: I was very proud of Control [2007], which is one of the first films I did. Not just Sam Riley, but the whole cast, because that felt like a group of people entering the industry. And George MacKay when he was 10 or 11 for Peter Pan [2003]. That was his first job. Daniel Kaluuya wasn't unknown, but casting him in Black Mirror [2011] ended up being the role that he got a lot of attention for. And, of course, Florence Pugh. She came from a casting flyer in the same way as Lola. I cast her first role in The Falling [2014] and then in Lady Macbeth [2016]. I'm immensely proud when I watch all these careers develop and blossom. It's really wonderful.
WATCH SCRAPPER IN CINEMAS