Rob Marshall's reimagining of the classic Hans Christian Andersen fairytale is indebted to Hollywood's long history of water-based song-and-dance numbers, says Lillian Crawford.

At the end of the song 'Part of Your World' in The Little Mermaid (2023), Halle Bailey's Ariel perches on a rock cast in gloomy moonlight gazing at the sky. Her vocalisations add new character to Jodi Benson's original voice performance as Ariel in the 1989 animated version, but the scene, with its desaturated colour palette, offers a contemporary spin on the Technicolor musicals of mid-century Hollywood that inspired the Disney-princess movies of the 1990s. 
Before entering development, Hans Christian Andersen's classic fairy tale had been floating around at Disney for decades, first earmarked in the 1930s by Walt himself as part of a proposed package film. The story was picked up again by directors John Clements and John Musker during production of The Great Mouse Detective (1986), although concerns around similarities to a potential sequel to Ron Howard's mermaid romcom Splash (1984) and the limitations of a female audience, delayed Disney Studios chairman Jeffrey Katzenberg from signing it off. But with lyricist and producer Howard Ashman bringing composer Alan Menken onboard after collaborating on the Off-Broadway musical Little Shop of Horrors (1982), Katzenberg began to believe in The Little Mermaid's potential for success.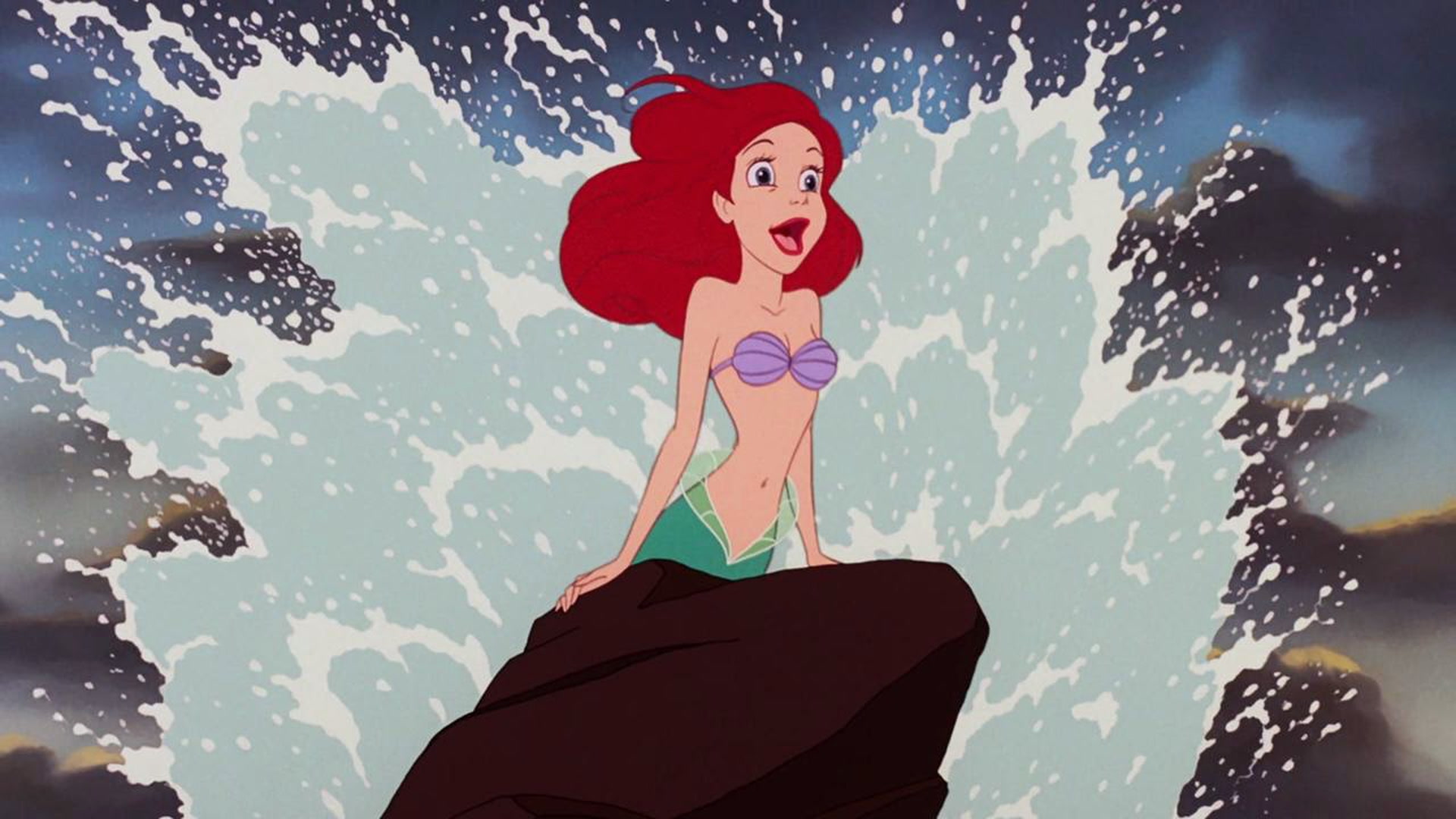 The film captured not only the imaginations of little girls, but audiences across all generations and genders, pulling Disney out of its 1980s rut – the little-seen 1987 effort The Brave Little Toaster, for instance, was swiftly consigned to the vault – into an animation 'Renaissance'. Rather than taking the studio in a bold new direction, The Little Mermaid returned to the aesthetic of Disney's golden age, with animators pulling from Danish artist Kay Nielsen's designs for the unmade 1930s Andersen film. Setting the film underwater also called for an extraordinary amount of work, including drawing over a million bubbles by hand, and incorporating early computer animation alongside traditional cel painting.
Ashman and Menken's involvement brought Broadway to Disney, using the stage-musical structure to determine the acts of the film: the princess' aria (Ariel's 'Part of Your World'), the ensemble number ('Under the Sea'), the villain song (Ursula's 'Poor Unfortunate Souls') and the lovers' union ('Kiss the Girl'). There are not enough songs for a full-scale Broadway musical, though, which was developed by Menken with Glenn Slater following Ashman's death in 2007. That show's additional numbers do not appear in the remake, which opts instead for a smattering of contributions by Lin-Manuel Miranda.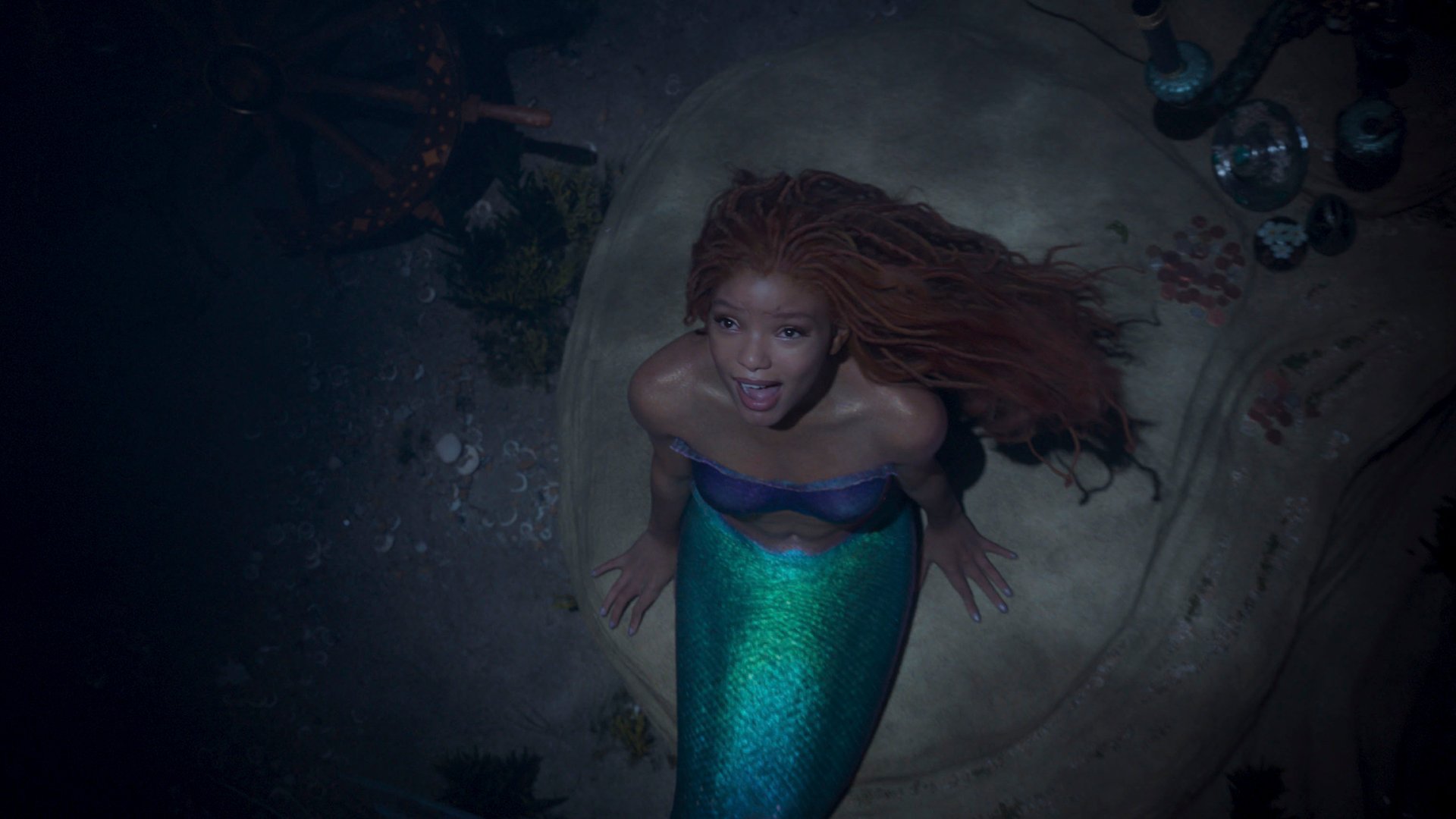 Expanding the scale of the 83-minute animated The Little Mermaid to an epic 135-minute live-action blockbuster required director Rob Marshall to pull from his previous movie musicals, including Chicago (2002), Into the Woods (2014) and Mary Poppins Returns (2018). His work on Pirates of the Caribbean: On Stranger Tides (2011), which features several mermaids, also influenced the design of the film, using similar techniques of combined live photography and CGI to create the characters, and maintain a real sense of the ocean environment.
The legacy of shooting musical numbers in water harks back to the early days of cinema. The spectacle of women's swimming was the vaudeville act of Australian swimmer Annette Kellerman, the first woman to wear a scandalous one-piece bathing suit of her own design. Her popularisation of synchronised swimming landed her roles in several films, including Herbert Brenon's A Daughter of the Gods (1916), featuring the first nude scene during a waterfall sequence, although it is now lost. While Bailey spent long hours in water tanks, Kellerman was diving from up to 28 metre heights into the sea, and once into a pool of crocodiles.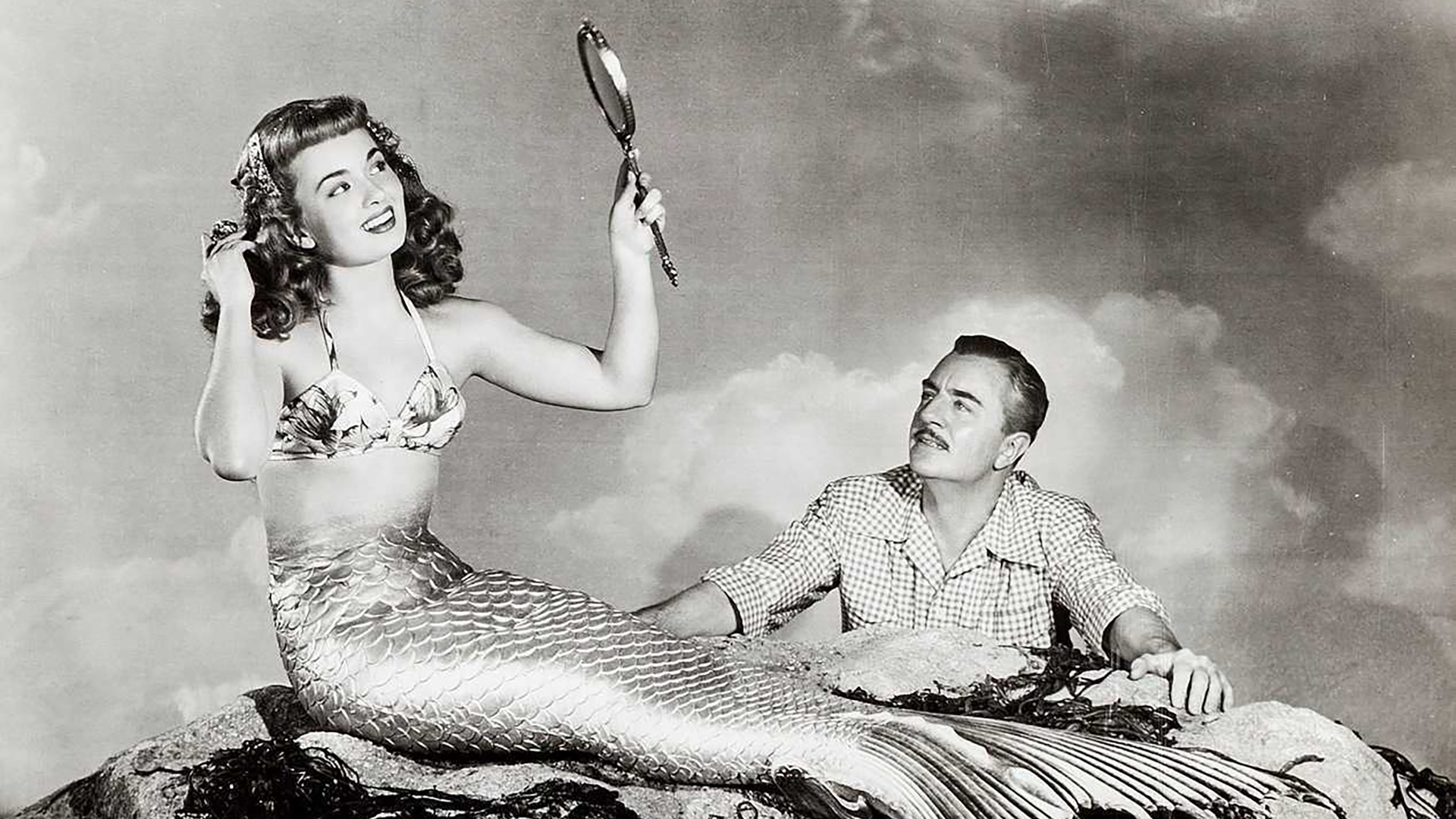 Her appearance in fish-tailed costumes in films like Queen of the Sea (1918) influenced the popular image of the mermaid throughout the 20th century, from Glynis Johns in delightful British comedy Miranda and Ann Blyth in its American twin Mr. Peabody and the Mermaid (both 1948) to Daryl Hannah in Splash and Ariel herself. Kellerman's most immediate impact, however, was on Esther Williams, star of water ballets and 'aquamusicals' galore during the 1940s and 1950s.
Williams starred in a 1949 Technicolor musical remake of Kellerman's 1914 silent film Neptune's Daughter, following the success of 1944's Bathing Beauty. Kellerman hated the changes made by MGM to the film, turning it into a romantic comedy rather than a water-based fantasia à la Powell and Pressburger's The Red Shoes (1948), which Kellerman had hoped for – in other words, a go-for-broke mermaid musical like The Little Mermaid itself. Still, Kellerman liked Williams, whom she allowed to portray her in the 1952 biopic Million Dollar Mermaid.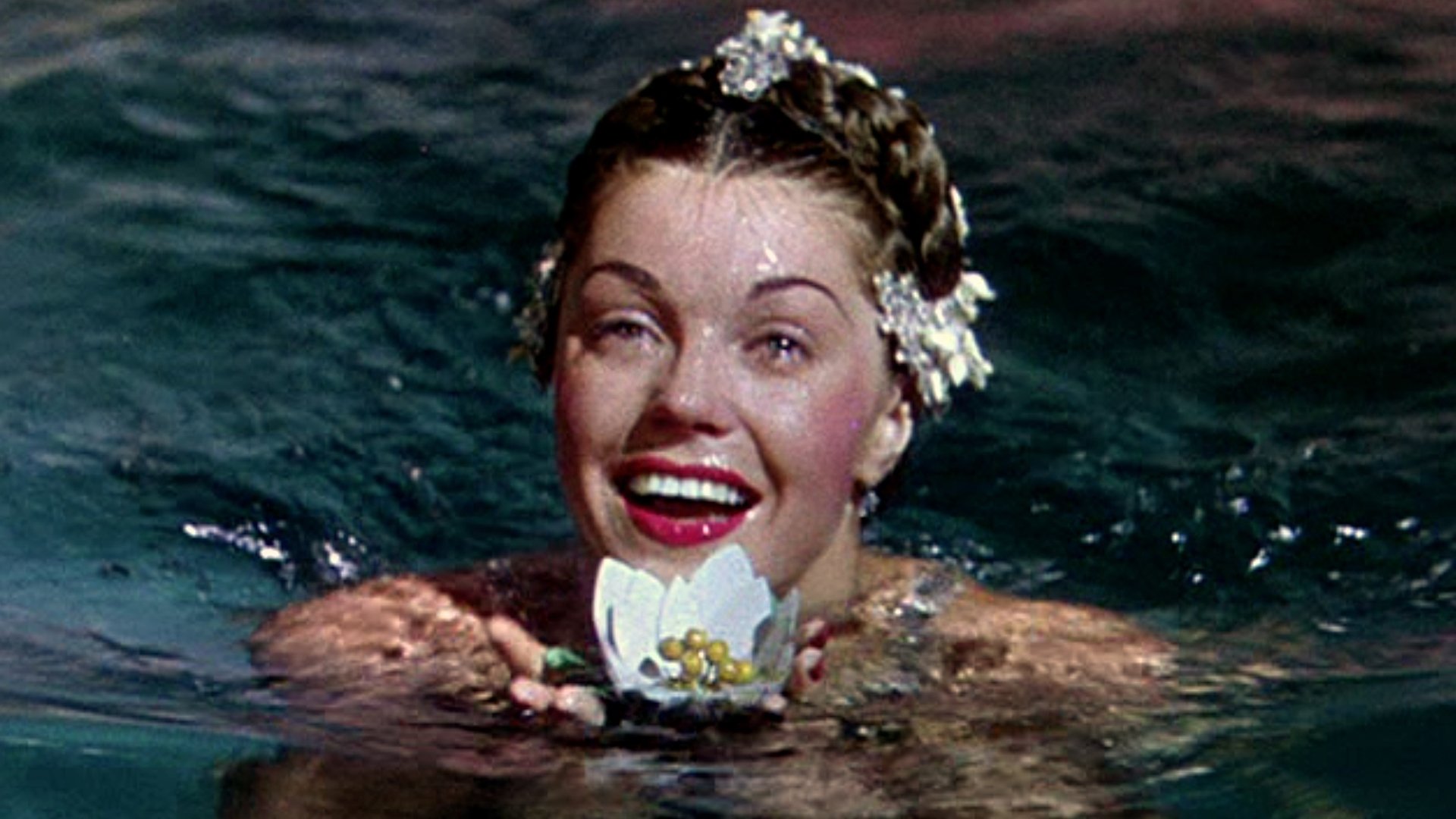 Both Bathing Beauty and Million Dollar Mermaid showcase Williams' signature routine, consisting of a high swan dive into a pool surrounded by synchronised dancers in a circle before emerging triumphant, crowned and holding a trident. These sequences were choreographed by Busby Berkeley, who had developed the lavish water-based musical number with 'By A Waterfall' for 1933's Footlight Parade. So spectacular are these grand finales that they have been replicated in cinema by everyone from Miss Piggy in The Great Muppet Caper (1981) to Scarlett Johansson in the Coens' Hail, Caesar! (2016).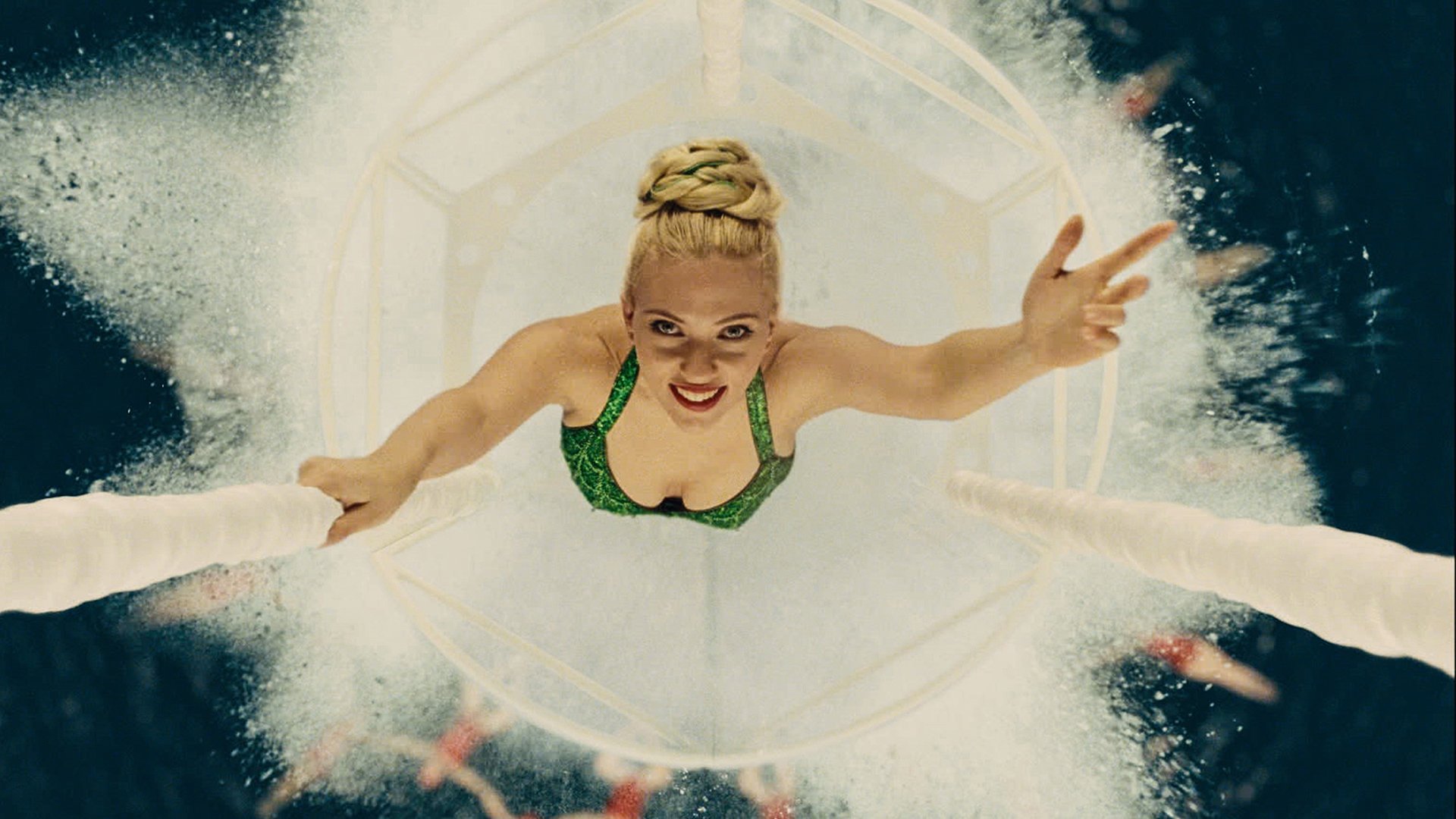 Esther Williams appeared on screen as something of a real-life Disney princess, with big bright eyes and shining white teeth glittering across fantastical swimming pools as she pulled off superhuman feats of water acrobatics. Those tricks can now be achieved with the help of CGI, putting Bailey in the centre of spiralling sea creatures in the new The Little Mermaid. Disney has taken inspiration from Williams' pictures since the 1990s Disney Renaissance, including a homage during the 'Be Our Guest' number in Beauty and the Beast (1991), in which the candelabra Lumière emerges from a tureen flanked by diving silver spoons. That influence can be felt again in Marshall's directing, using similar circling manoeuvres during 'Under the Sea'.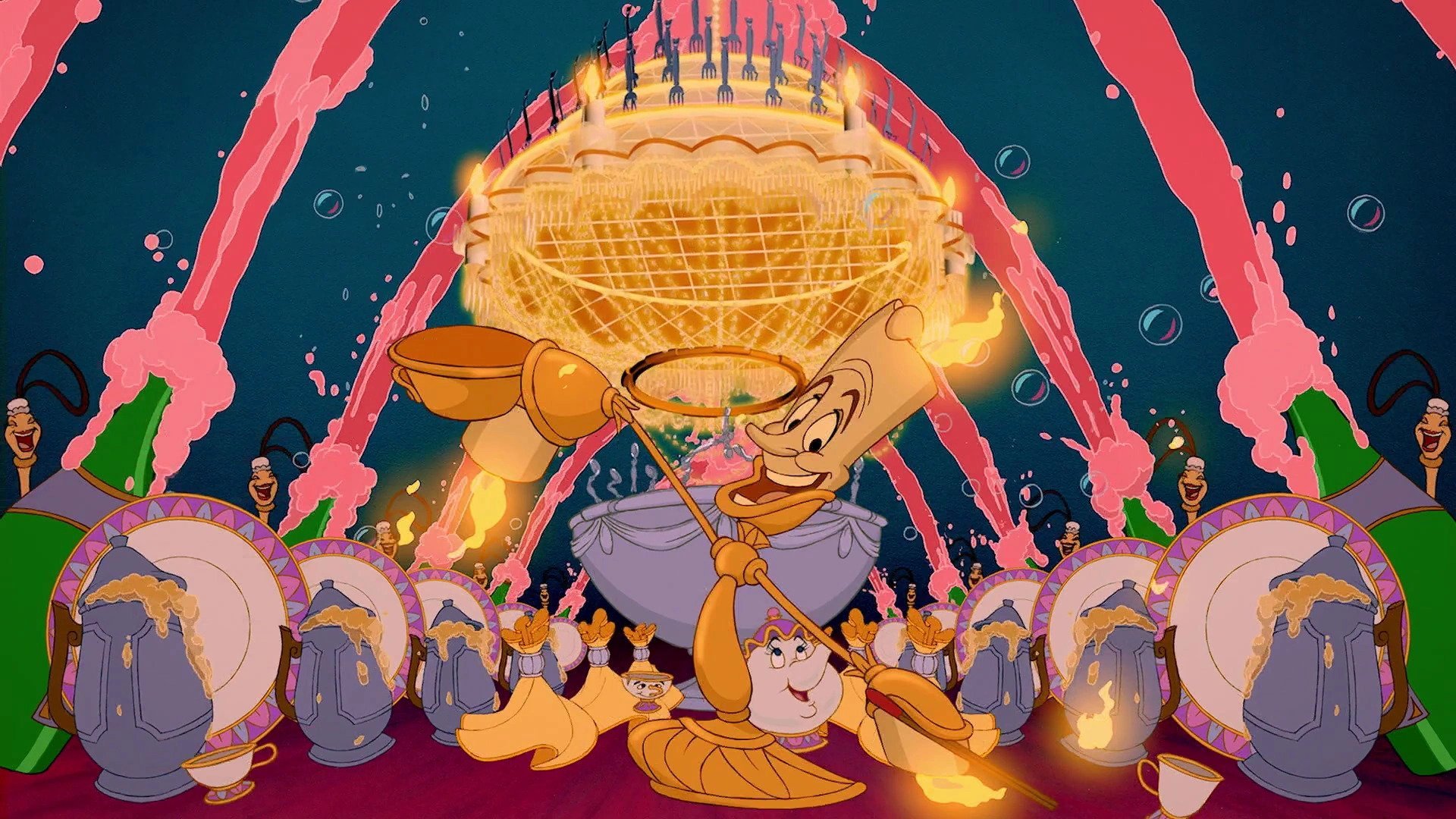 Attempts to render Andersen's The Little Mermaid as a live-action spectacle have a long legacy, including a ballet sequence in Charles Vidor's 1952 musical Hans Christian Andersen, and an unrealised project by Powell and Pressburger. Even Sofia Coppola attempted to make a film version starring Chloë Grace Moretz, but had to stop production when it proved impossible to shoot it entirely underwater. Where hand-drawn animation allowed Disney to create an aquamusical in 1989, the remake of The Little Mermaid attempts to pursue this white whale with the finest modern visual effects. Just as Esther Williams would sky-rocket out of a pool on a jet of water, Halle Bailey makes for the surface as a modern version of Triton's daughter.
WATCH THE LITTLE MERMAID IN CINEMAS