With Penélope Cruz's newest film, L'immensità, out this week, Sophie Monks Kaufman explores the star's power to imbue truth into every character she portrays.

There is a moment near the end of L'immensità, Emanuele Crialese's coming-of-age drama set in 1970s Rome, when trans teenager Andrea pulls his mother's sunglasses off her face and we fear that it could reveal a woman blanched of character. 
To backtrack: Clara (Penélope Cruz) left Spain to marry a man who turned out to be a gaslighting brute. Although she's larger than life around her three children and when pursuing sources of joy and beauty, the stresses of a toxic marriage and the lack of outlets for her free spirit pile up until she has to go away to 'rest'. Now, her family has come in a car to bring her home. She is fragile, her fear of returning to an old trap made clear through faltering movements. When Andrea removes her privacy-affording sunglasses, there is tension: did the time away amount to a lobotomy for a Gena Rowlands-esque force of nature? Then relief, as Clara raises her exposed face and gives a trusting smile. Vulnerable and oppressed as she is, there is yet faith in her loved one's gaze.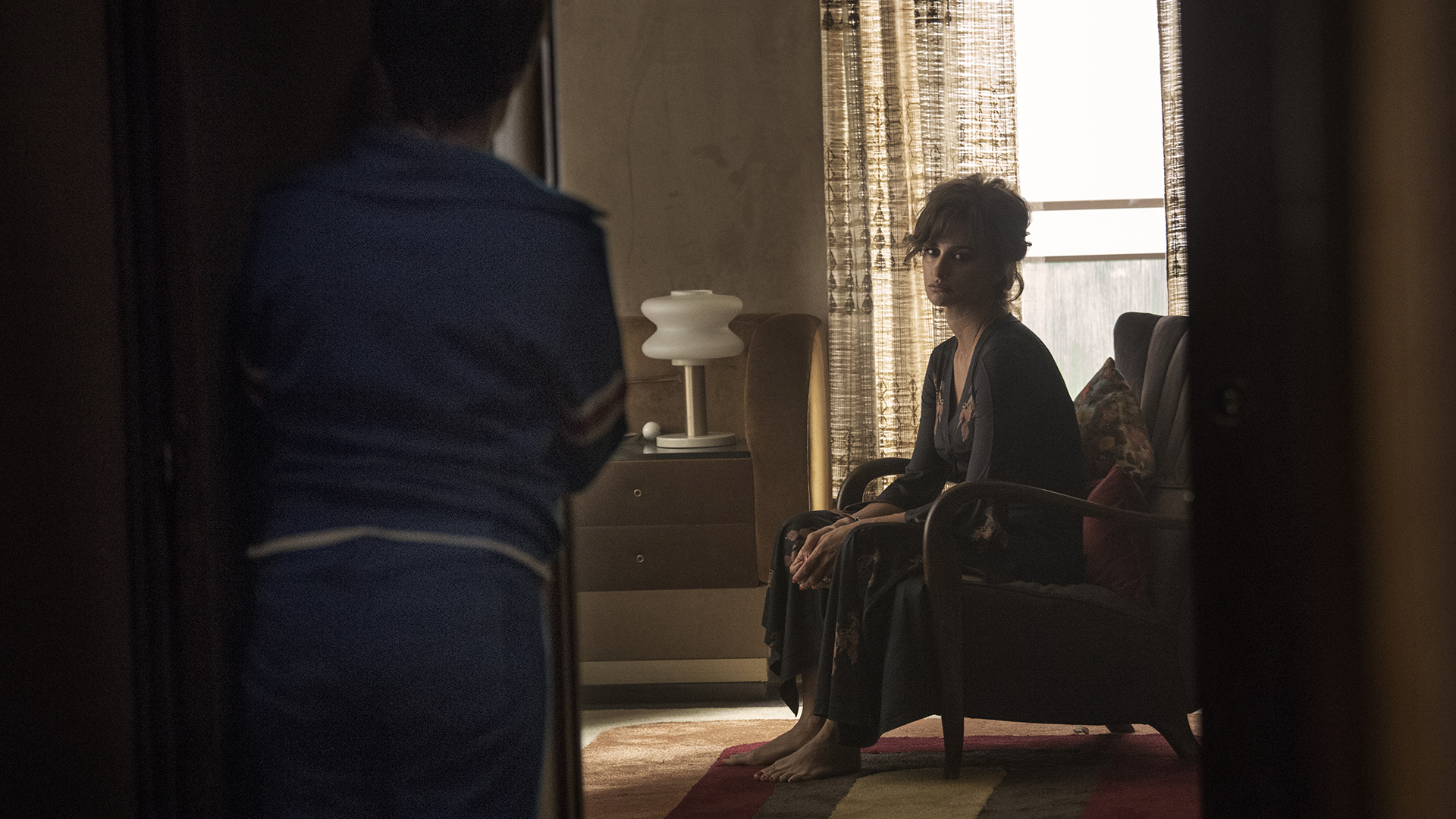 Penélope Cruz's beauty is a matter of fact. The camera notices it, and notices it, and notices it. Yet, she rarely plays characters who set out to weaponise their looks. If it has any effect on the actress, then perhaps it gives her the confidence to be totally open to other actors and the camera, giving them access to whatever is required to bring a moment to life. During a wrenching birth scene in Parallel Mothers (2021), she screws up her face, yells, moans and still exudes movie-star magnetism. 'Is there another actor who more deftly combines high-wattage glamour and technical skill with a kind of shrugging casualness?' asked Ryan Gilbey rhetorically, writing about her performance in New Statesman.
It may be of no special interest to her on a conscious level, however, Cruz's liquid charisma is inseparable from her star power, because even if she's simulating childbirth or sporting a giant orange wig, it is there, adding a va-va-voom that a million aspiring starlets would kill for.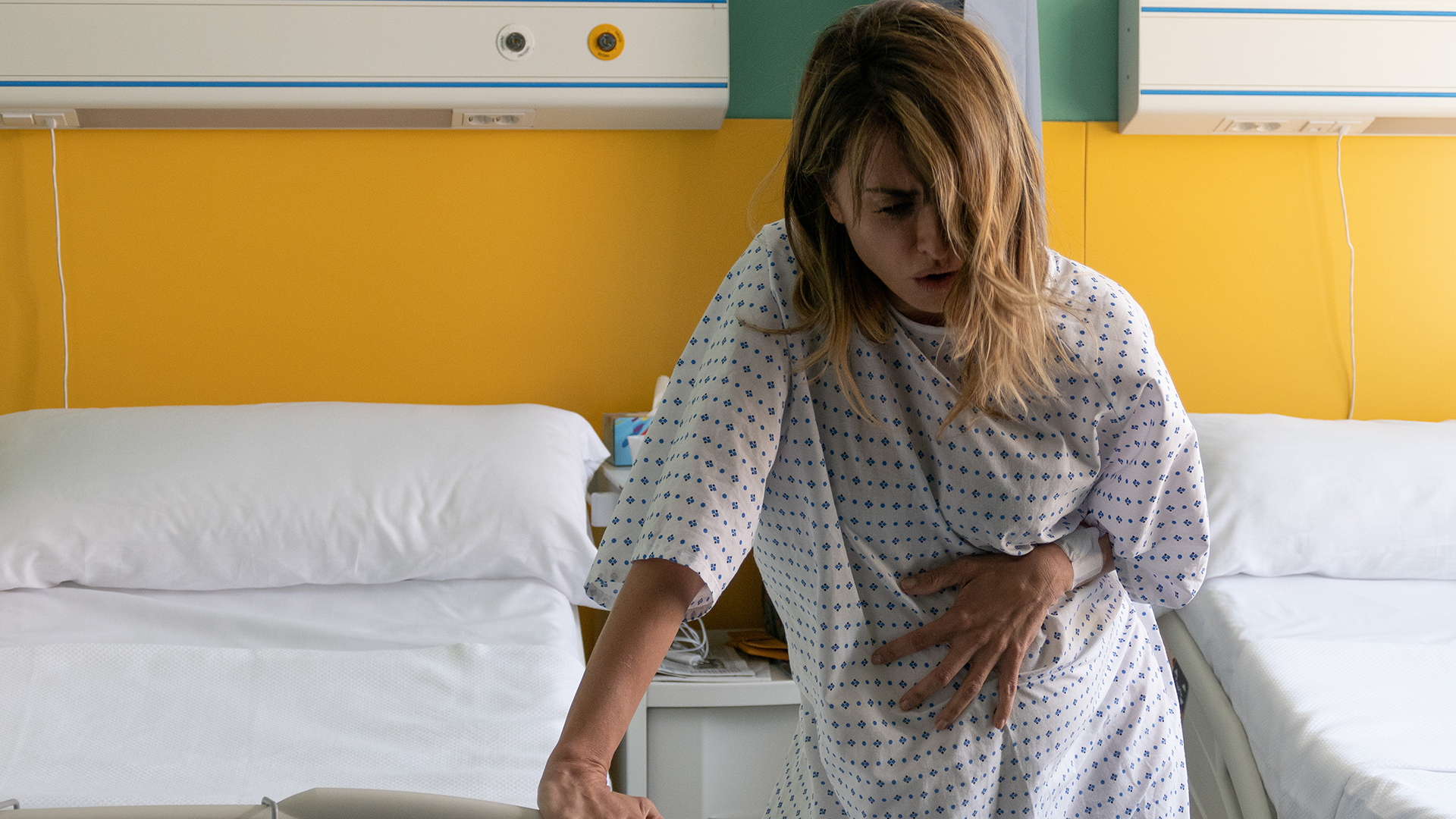 The orange wig comes into play for her role of Lola Cuevas, a celebrated arthouse director modelled on Alma Har'el, in the 2022 Argentine comedy, Official Competition (2021). This affectionate satire of the extreme lengths that filmmakers will go to in pursuit of truth sees Cruz in a position of authority as she directs two radically different actors, popular star Félix (Antonio Banderas) and grouchy thespian Iván (Oscar Martínez), whose real rivalry requires as much wrangling from Lola as the task of bringing out these qualities in her planned film. Cruz is phenomenal, walking a line between seriousness and farce while maintaining a self-possession that makes her character a believable overseer of two unruly male egos.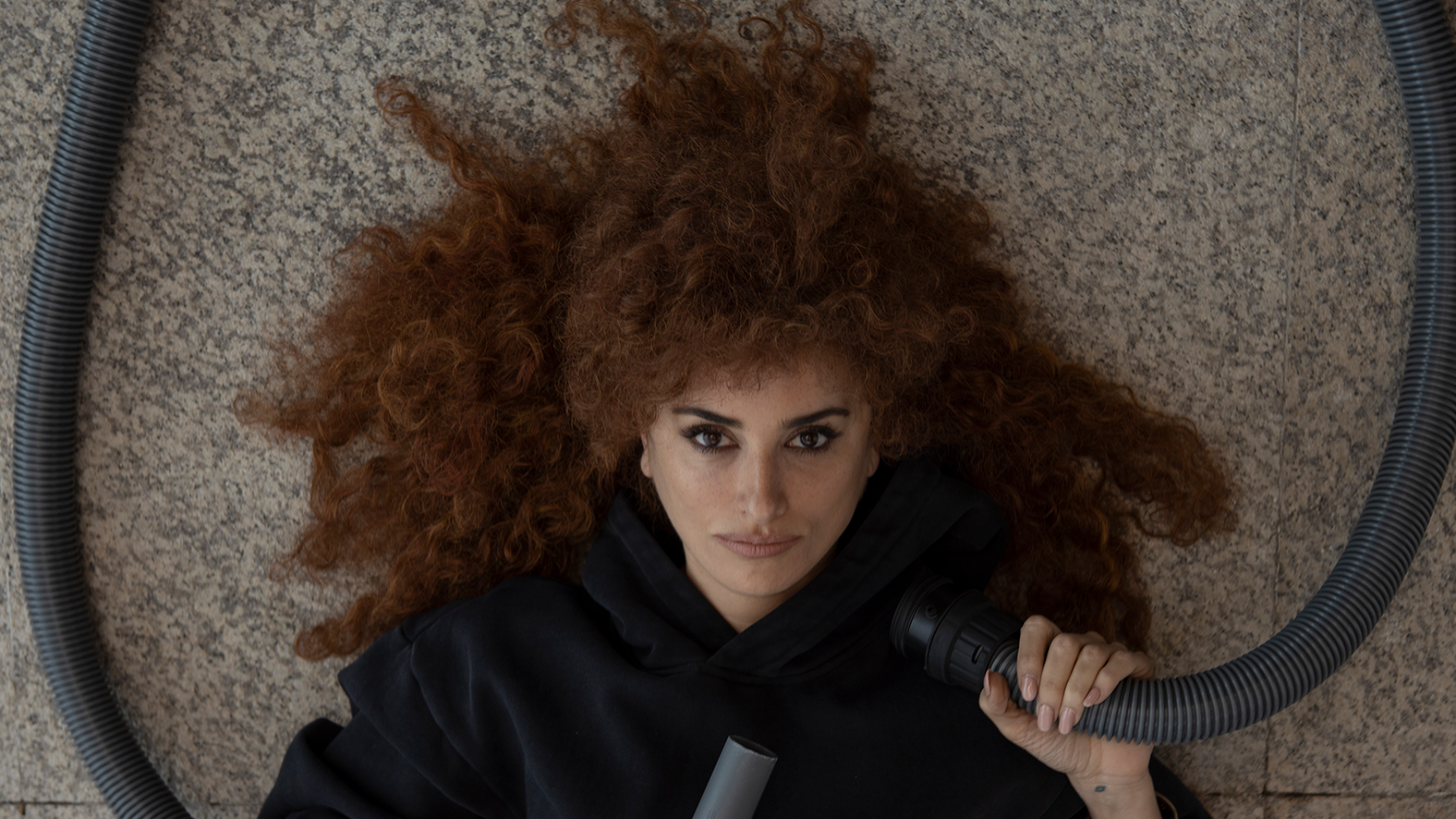 Lola's methods of whipping them into line and submerging them in the material include: using a crane to hold a rock over their head during rehearsal, wrapping them up in cling film as she feeds their awards through a metal-grinder ('An exercise in ego,' she says calmly while Félix is threatening to sue) and having them kiss a brand-new cast member with the sloppy sounds magnified by a blitzkrieg of directional microphones. It is a testament to Cruz's commitment to finding authenticity in every part she plays, big or small, that Lola never disappears over a hill of total absurdity. She is extremely funny in a brisk and natural way, not least in line deliveries like, 'What a bland face, no?' when flicking through a gallery of potential extras. And a speech towards the end has the ring of a real gauntlet thrown down: 'We should be very careful about what we like. Because one sees what one understands and one doesn't like what one doesn't understand. Many important things are those we don't understand.'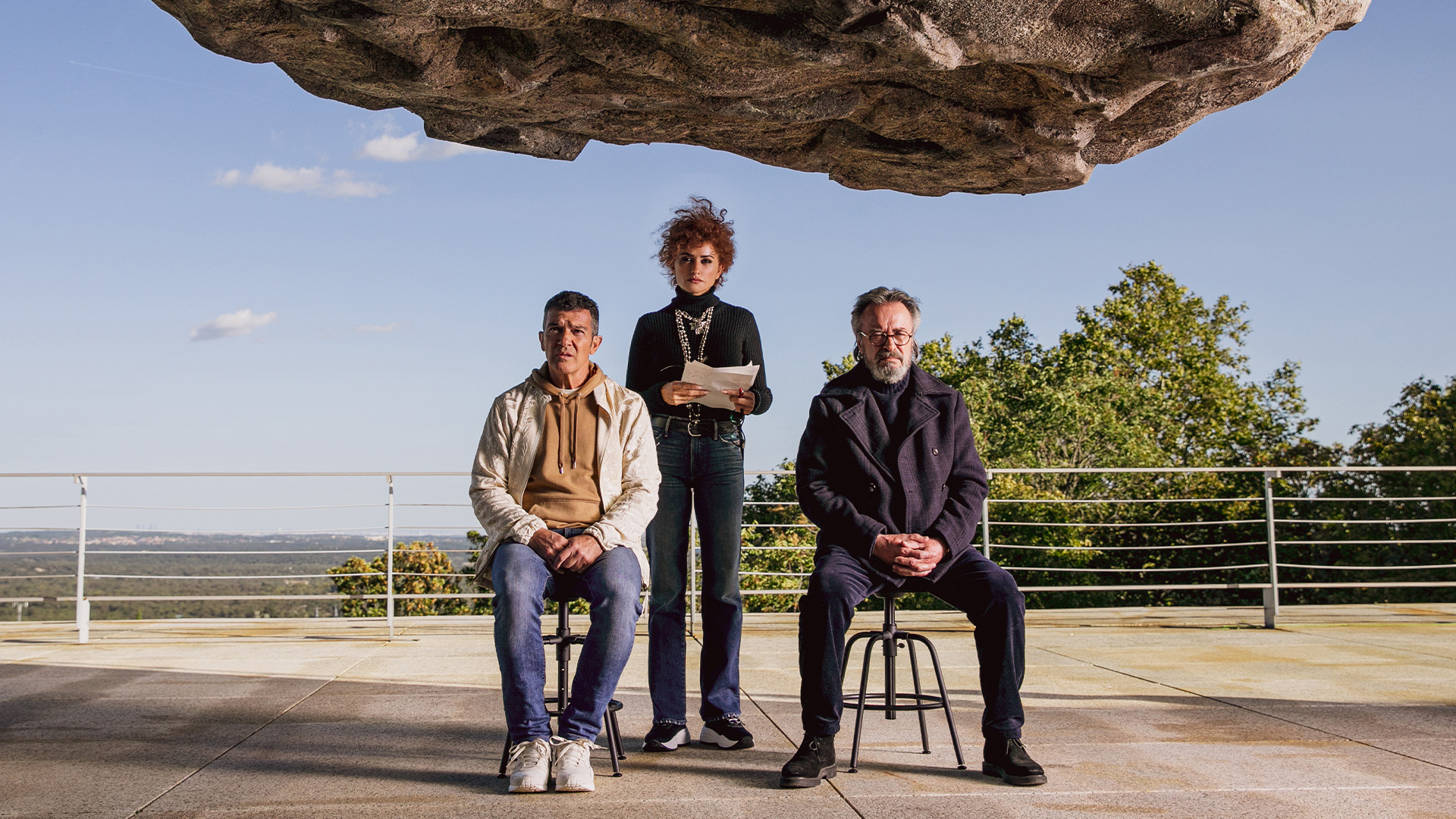 These lines, warning against complacency and conservatism, are apt coming from an actress best known for her life-long collaborations with Pedro Almodóvar. The maestro of sprawling and heartfelt odes to the girls, the gays and the messy relationships that bind these unconventional sororities brought Cruz to the attention of international audiences. As the sweet, pregnant, HIV-positive nun Sister Rosa in 1999's All About My Mother (one of Almodóvar's best, to this day), Cruz was guileless and alert, a combination of qualities that over the decades has deepened into an intense assurance. Nowadays, she can smoulder on command, but also crack open to reveal well-worn rings of emotion. The push and pull between external poise and internal vitality is her toolkit to wring drama from, and to have fun with, as she frequently does in Official Competition.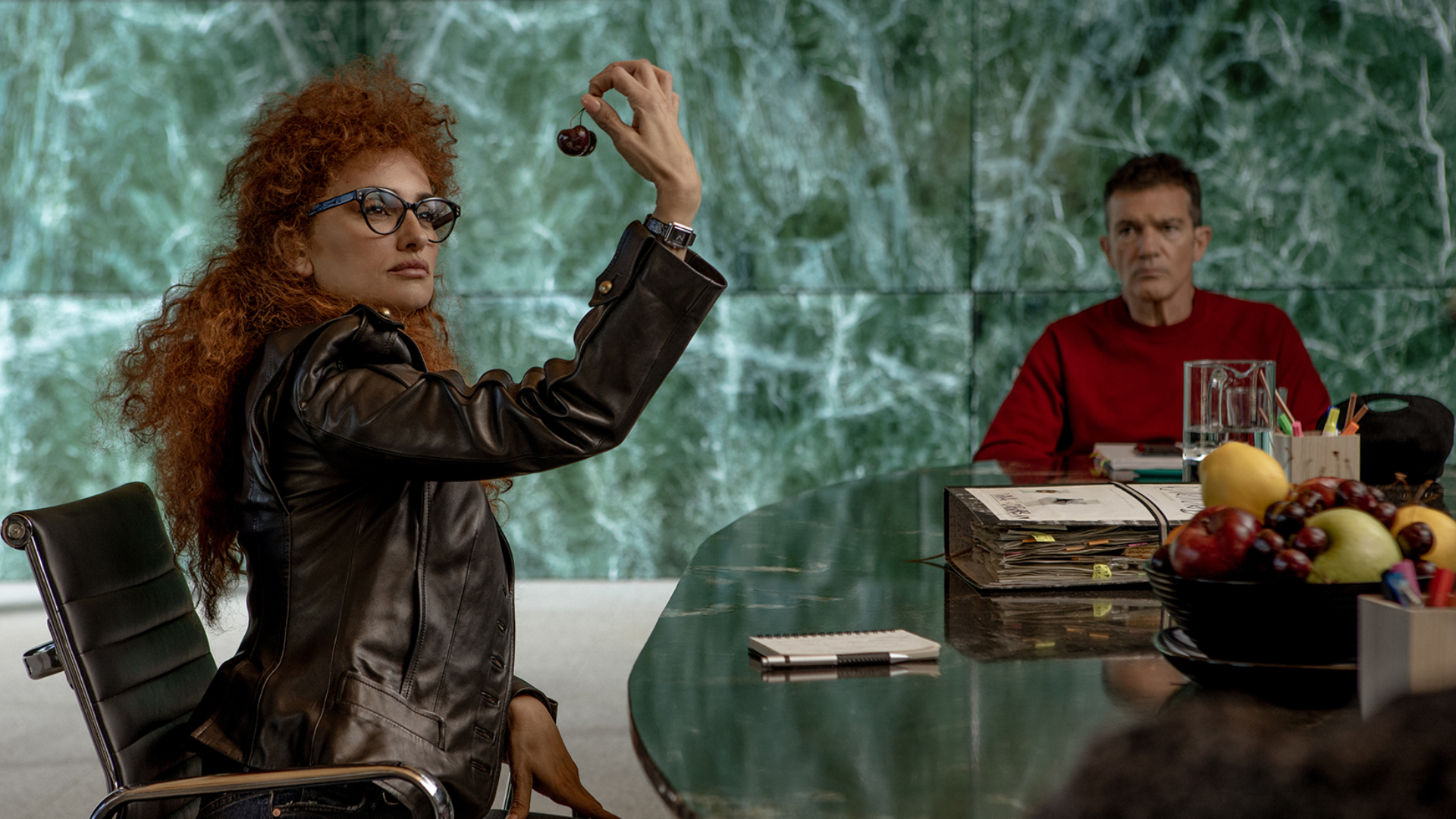 One playful moment takes place when Félix has flounced off after Iván has caused him a minor facial scratch. Lola comes to nurse the scratch, sitting on his lap to apply a balm. When she notices that Félix is responding to her nearness with amorous intrigue, she leans into the moment for long enough to distract him from his grievance, but not for so long that anything really happens. Her motive here is never uttered, it simply flickers across her face. Like all the most entertaining movie stars, Cruz can show us someone thinking.
In 2021, Cruz won the Volpi Cup for Best Actress at the Venice Film Festival for her performance in Parallel Mothers. She thanked Almodóvar, praising both his heart and his search for truth. Both are qualities that she has made her own, for she always finds a sincerity that exists, like a pearl in an oyster, within every character she plays. 
WATCH L'IMMENSITÀ IN CINEMAS OR ON CURZON HOME CINEMA