From Tom Cruise throwing himself off cliffs to Margot Robbie playing a Barbie girl in a Barbie world, and Scorsese reuniting with DiCaprio and De Niro, there are plenty of exciting prospects for the 2023 film year. Whether you're looking for festival darlings, action blockbusters or international features, we've got you covered in our round-up of the movies we're most anticipating this year.  

Killers of the Flower Moon 
Based on the best-selling non-fiction book by David Grann, whose previous writings were adapted as The Lost City of Z (2016) and The Old Man & the Gun (2018), this is one of the most anticipated films of the year. The story of the investigation into the murders that took place among the oil-wealthy Osage people of Oklahoma in the 1920s is a tale of institutionalised racism towards a First Nation community and resulted in the formation of the FBI. Martin Scorsese directs from a script by Eric Roth and the film stars Jesse Plemons and Scorsese regulars Leonardo DiCaprio and Robert De Niro. Come autumn, it will likely lead the pack racing into the awards season. IAN HAYDN SMITH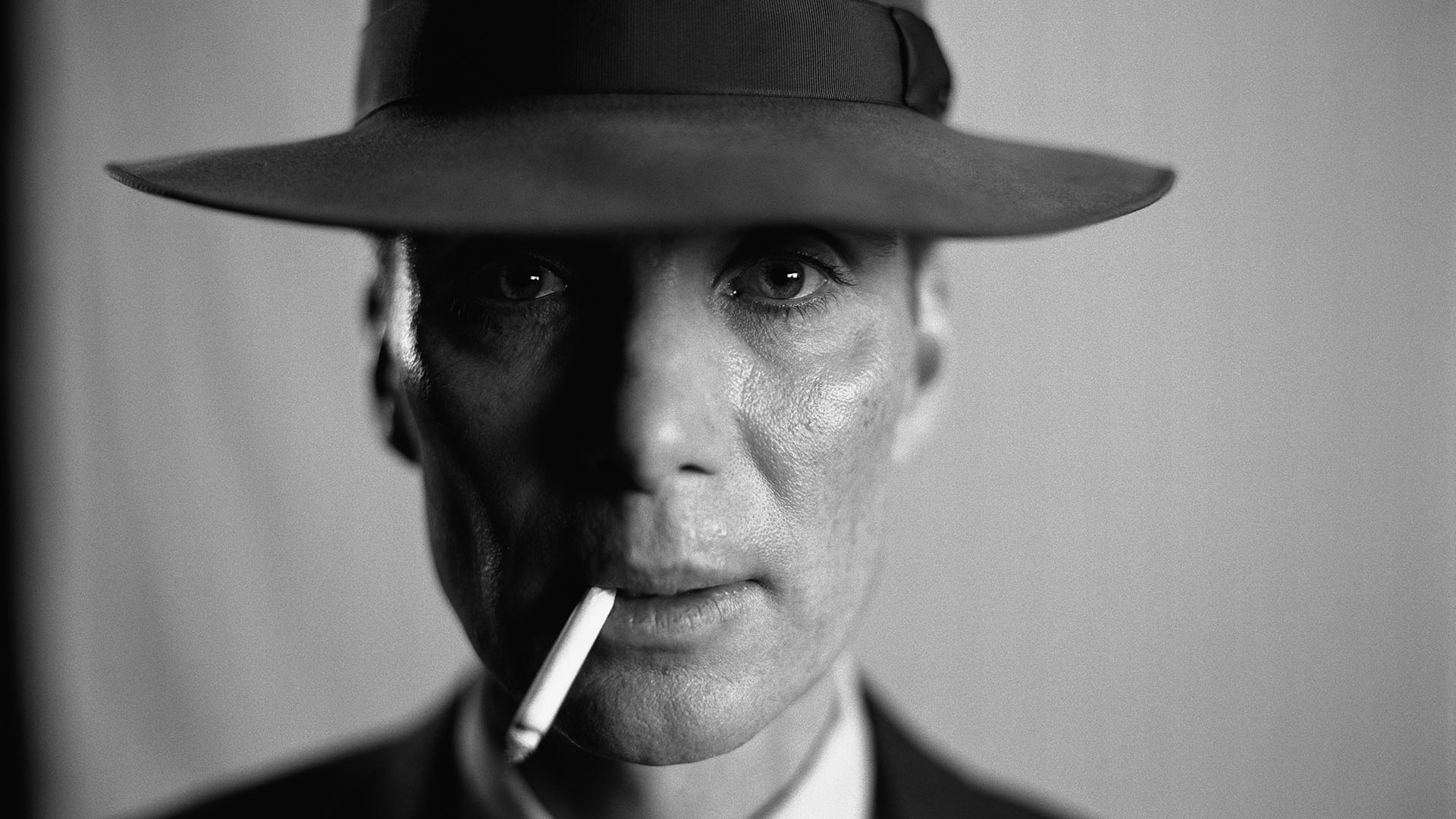 Another heavyweight awards contender, Christopher Nolan's adaptation of Kai Bird and Martin J. Sherwin's brilliant, dense and thrillingly labyrinthine Pulitzer Prize-winning biography sees the filmmaker grappling with a subject that plays to his strengths. Nolan has a penchant for theoretical physics, as evinced by Interstellar (2014) and Tenet (2020), while Dunkirk (2017) saw him revelling in his play with perspective and time. All will likely feature in this portrait of the man who helped create the atomic bomb and was then vilified as a Communist. Cillian Murphy – who had supporting roles in Inception (2010) and The Dark Knight movies (2008-2012) – steps into the spotlight as the lead, with a supporting cast so illustrious, you'd have to scroll quite a bit through IMDb before you encountered a name you hadn't heard of. IHS 
In cinemas 21 July.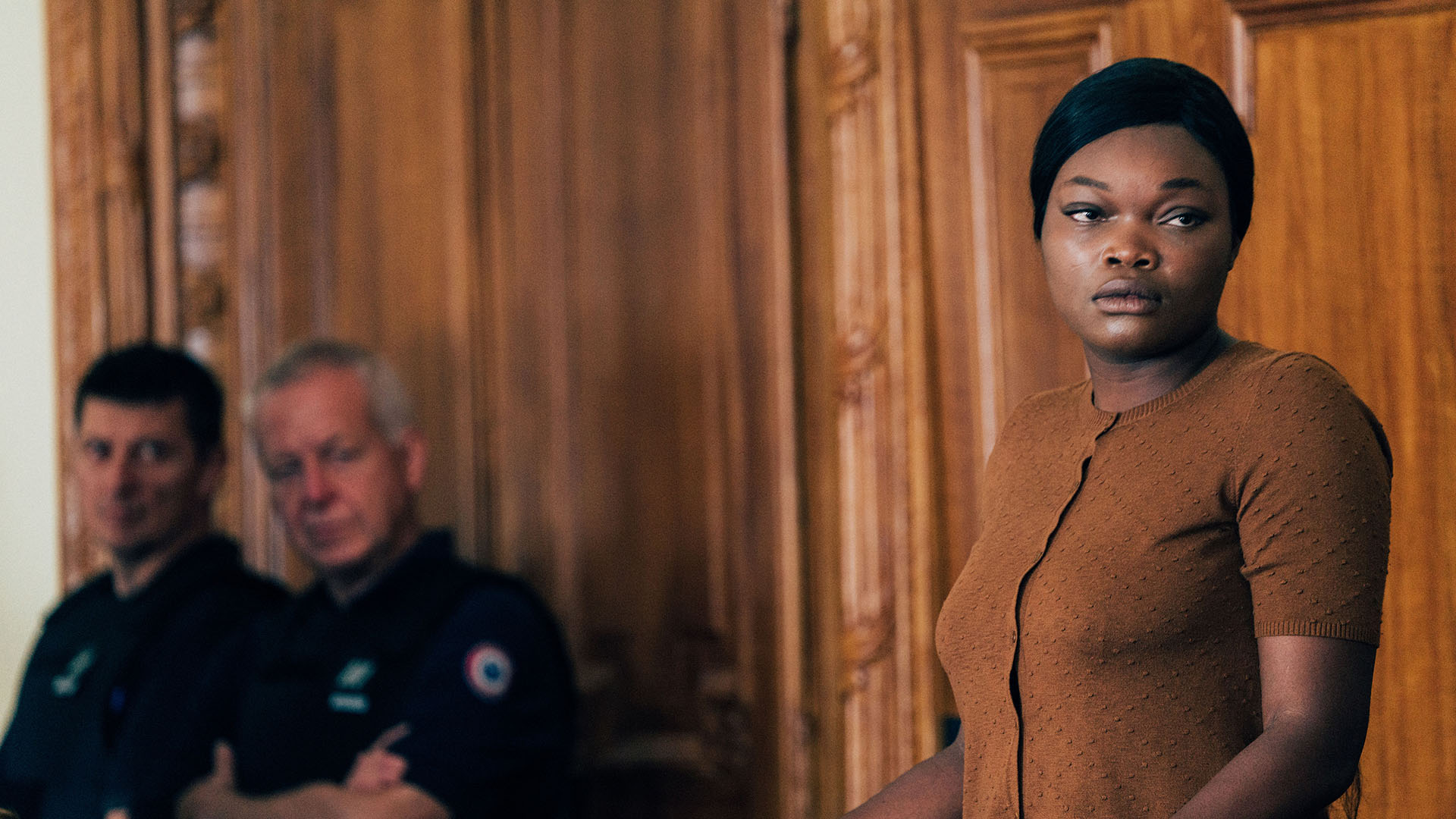 Saint Omer 
This is not your average courtroom drama. There are no histrionic speeches or angry judges or tears on the witness stand. Instead, documentarian Alice Diop draws on non-fiction filmmaking techniques for her narrative debut Saint Omer, which has been shortlisted for the Best International Feature Oscar. Diop adapts the real-life story of Senegalese Fabienne Kabou (renamed Laurence Coly and played with mettle by Guslagie Malanda), a mother who drowned her 15-month-old daughter on a Berck-sur-Mer beach in 2013. A novelist (Kayije Kagame) attends the ensuing murder trial as research for the book she's writing, and is disturbed by Coly's cool, matter-of-fact retelling of what happened. Delicate and reserved, Saint Omer provides insightful commentary on themes of motherhood, guilt, race and education. YASMIN OMAR  
In cinemas 3 February.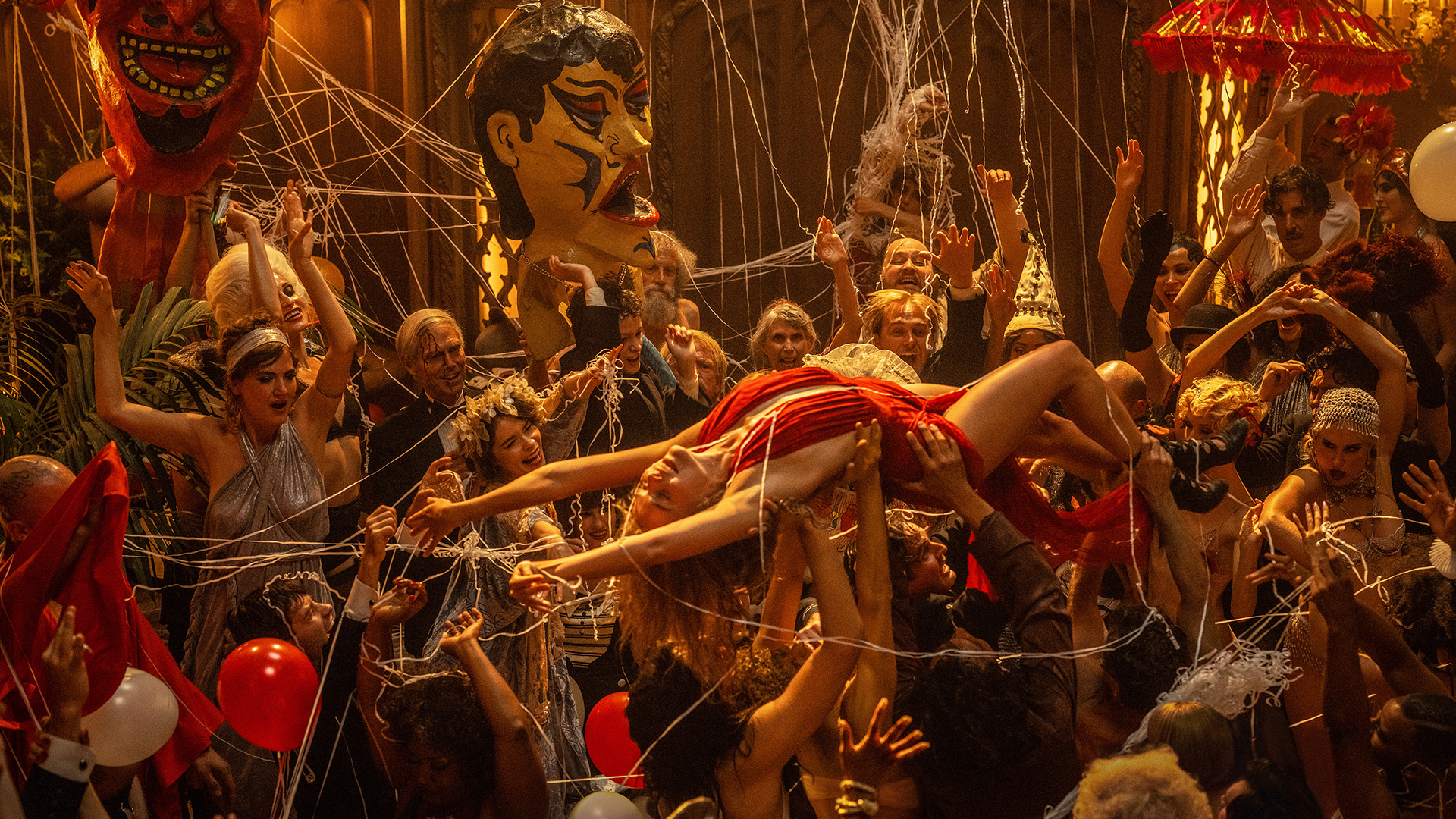 Babylon
Damian Chazelle returns to Hollywood for his fifth feature. But this is no La La Land (2016). He journeys back to the golden age of Hollywood, removes the glitz, the glamour and the sheen that gave it such an allure, instead revealing a world awash with excess on an epic scale. The narrative revolves around Margot Robbie's ingenue actress, Brad Pitt's flamboyant movie star and Diego Calva's Mexican-American assistant who aspires to see his name lit up on the screen. Imagine 1970s sexploitation film Caligula (the sanitised version) by way of Tinseltown and you'll be pretty close to this heady dive into the movie world's Sodom and Gomorrah. IHS 
In cinemas 20 January.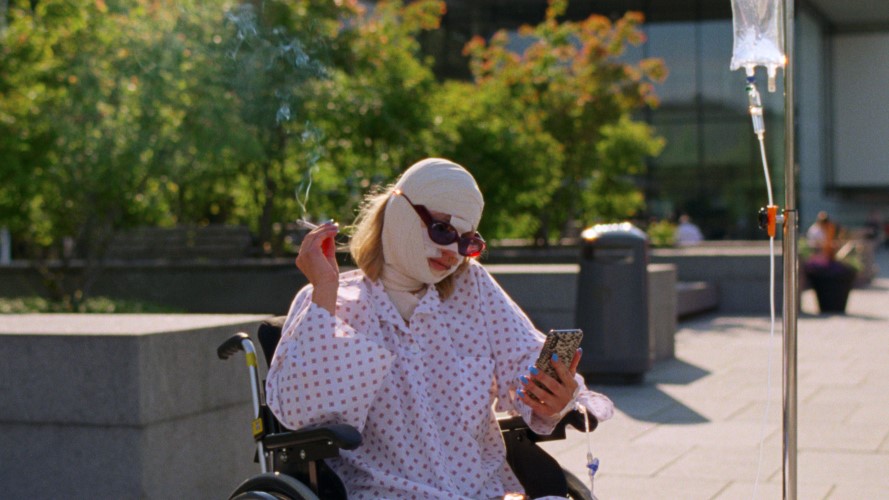 What would you do for attention? Try to get bitten by a dog? Maybe. Fake a nut allergy at a dinner party? Unlikely. Start taking drugs you know will make you ill so you can leverage other people's sympathies for personal gain? That's a hard no. This raucous, Oslo-set comedy stars Kristine Kujath Thorp as Signe, a gold-medal narcissist who fears that her equally self-obsessed boyfriend Thomas (Eirik Sæther) – gaining something of a following for his stolen-chair artworks – is drawing away from her because of his success. Instead of, I don't know, talking through her insecurities with him, Signe indulges in increasingly elaborate ruses to ensure she's always in the limelight. A biting indictment of contemporary absorption, and the sacrifices we make in the name of self-interest, Sick of Myself is bitterly hilarious. YO 
In cinemas 10 March.
There's been more than a little carping about Phase Four of the MCU and its embrace of the multiverse. But one character had already been journeying through multiple dimensions. The feature animation Spider-Man: Into the Spider-Verse (2018) was a wholly original take on the webbed hero, who realises that there are multiple versions of himself across different planes. So, it's no surprise that there's a lot of buzz about this, the first of a two-part adventure, with our own Spiderman/Miles Morales (Shameik Moore) fighting against his own kind in order to save the day. IHS 
In cinemas 2 June.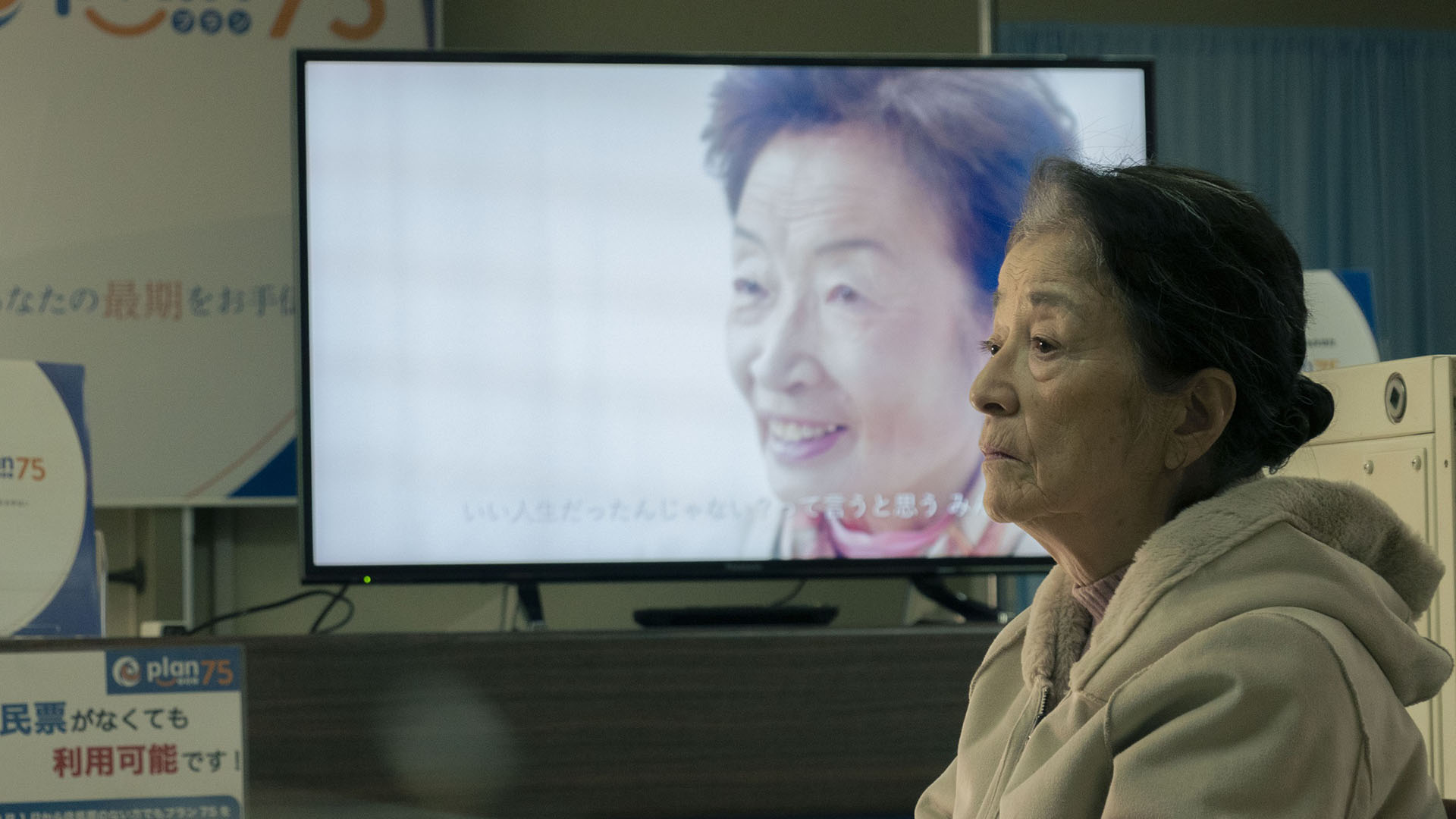 Hot on the heels of François Ozon's Everything Went Fine (2022) comes another euthanasia film, although Chie Hayakawa's is more of a sci-fi dystopia than a social-realist drama. In a bid to resolve Japan's ageing-population issues, the government makes assisted dying available to anyone aged 75 or over, regardless of their medical conditions. Plan 75 critiques the callousness of such a ruling through the perspectives of three characters: a struggling 78-year-old woman (Chieko Baisho) who feels forced into accepting death; her young case worker (Hayato Isomura) who helps her with the paperwork; and a Filipina migrant worker (Stefanie Arianne) who discovers that better pay awaits if she stops working in a care home and disposes of the belongings of the euthanised elderly instead. The film is a full-throated plea for empathy that forces us to look at those who have been sidelined by a youth-obsessed society. YO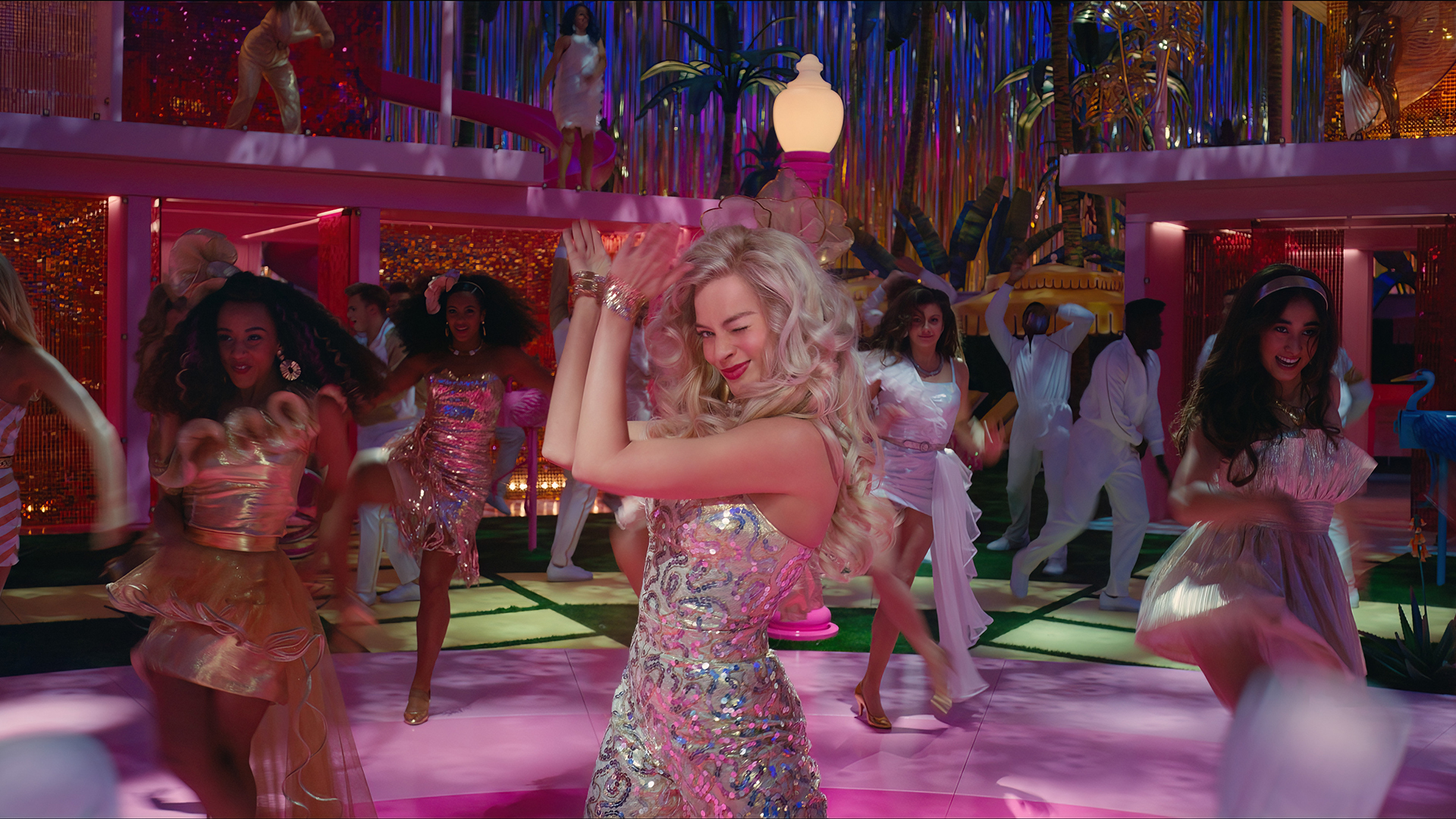 Cast your mind back to June 2022. If you had an internet connection, you would have undoubtedly seen paparazzi photos of Margot Robbie and Ryan Gosling on the set of Greta Gerwig's Barbie, dressed in neon Spandex as they rollerskated around Venice Beach. Online chatter reached an absolute fever pitch, and the recent trailer was screencapped and debated to within an inch of its life. Given the current logline is the frustratingly vague 'Barbie lives in Barbie Land and then a story happens', we'll have to wait and see what stance the film will take on the iconic doll. Theories suggest a Mattel multiverse inhabited by multiple Barbies and Kens, which would explain the all-star cast – Will Ferrell, Helen Mirren, Emma Mackey, Michael Cera, Kate McKinnon and more are lending the movie their shine. Whatever Barbie ends up being, the fact that it's scripted by Gerwig and Noah Baumbach suggests a wry, knowing tone. YO    
In cinemas 21 July. 
Dune: Part II 
The first chapter of Denis Villeneuve's adaptation of Frank Herbert's novel ended with Paul Atreides being accepted into the Fremen, the people who live on the planet Arrakis and protect its secrets from the outside world. Paul (Timothée Chalamet) will soon have to face up to his destiny, risking his life to prove he is destined to lead the Fremen into battle against the Harkonnen, who killed his father and, ultimately, the Emperor himself. Villeneuve made impressive work of the first half of Herbert's book. The second part will see him expanding his vision further to take in the galaxy-spanning scope of the novel. IHS 
In cinemas 3 November.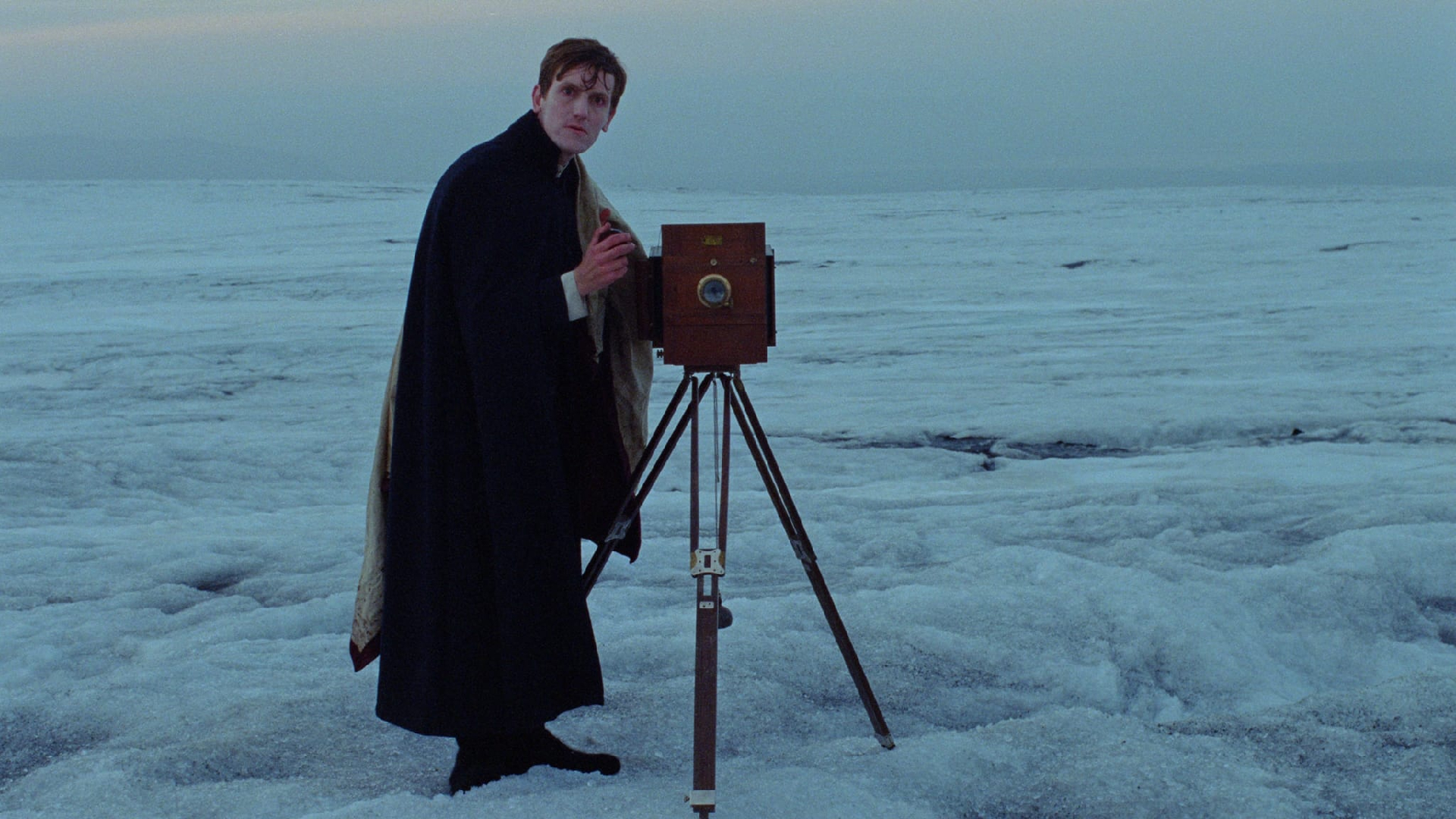 Godland
Hlynur Pálmason's A White, White Day (2019) was a breakthrough for the Icelandic filmmaker, displaying his skill in conjuring up striking visuals. Godland goes further. It's the late 19th century and a Danish priest is tasked with building a church in a remote outpost community in Iceland. The priest immediately senses opposition to his presence, but continues with his mission. As the seasons pass, he comes to understand the rigours of life in this world, but finds himself no closer to the people he lives with. Pálmason's film expertly captures the pace of life in this world, detailing the minutiae of everyday existence and capturing the petty grievances people hold towards the new visitor. It's a beautiful and austere piece of filmmaking. IHS 
Full disclosure: the latest entry into the Mission Impossible franchise did appear on last year's list but the film was then delayed until this summer. Our anticipation has only grown in the interim. The crowd-pleasing brilliance of Top Gun: Maverick did much of the heavy lifting on that front, since, as I wrote in my review, it felt like a stopgap tiding us over with thrills and chills until Tom Cruise's Ethan Hunt returned. Once again under the stewardship of Christopher McQuarrie – who directed Rogue Nation (2015) and Fallout (2018) – the first chapter of Dead Reckoning is sure to be the blockbuster event of 2023, and will see Cruise defying death for our entertainment. We salute you, sir. YO
In cinemas 14 July.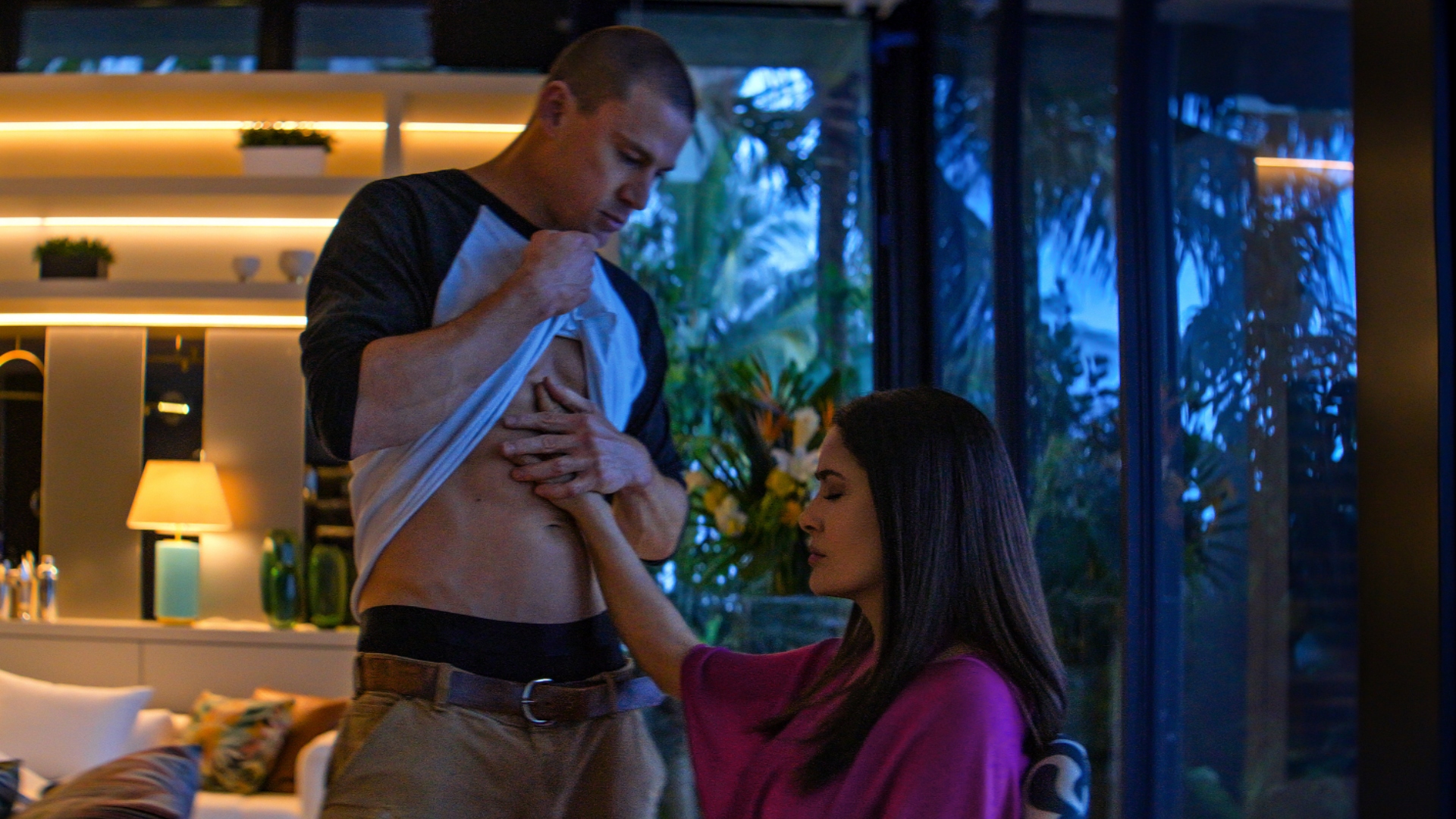 Magic Mike's Last Dance 
Cue up 'Pony' because Magic Mike is back and more than game to be the object of the female gaze. For all those who (rightly) complain that the movies have all but lost their erotic charge, look no further than Steven Soderbergh's sultry stripper flick. Mike (Channing Tatum) has hung up his chaps and is working as a bartender until a seductive stranger (Salma Hayek) reminds him of his hedonistic past. The third Magic Mike film was originally set to be unceremoniously dumped on streaming; thankfully, demand was so high that the studio reversed its decision, and is giving the film a proper theatrical release. Chiselled abs, sensual moves, movie-star charms… round up your crew for a night to remember. YO
In cinemas 10 February. 
L'immensità 
Emanuele Crialese is best known in the UK for his drama Respiro (2002) set on the then idyllic island of Lampedusa, and Golden Door (2006) a magical-realist take on life for the first arrivals to Ellis Island, New York, in the early 20th century. L'immensità stars Penélope Cruz as the mother of a child questioning their gender. It's less a film that grapples with issues surrounding trans identity than a personal portrait of life for the character in question, brilliantly played by newcomer Luana Giuliani and their mother, who has mental-health issues. Like Crialese's previous work, it blends the fantastic with reality to disarming effect, while losing none of its intimacy or power. IHS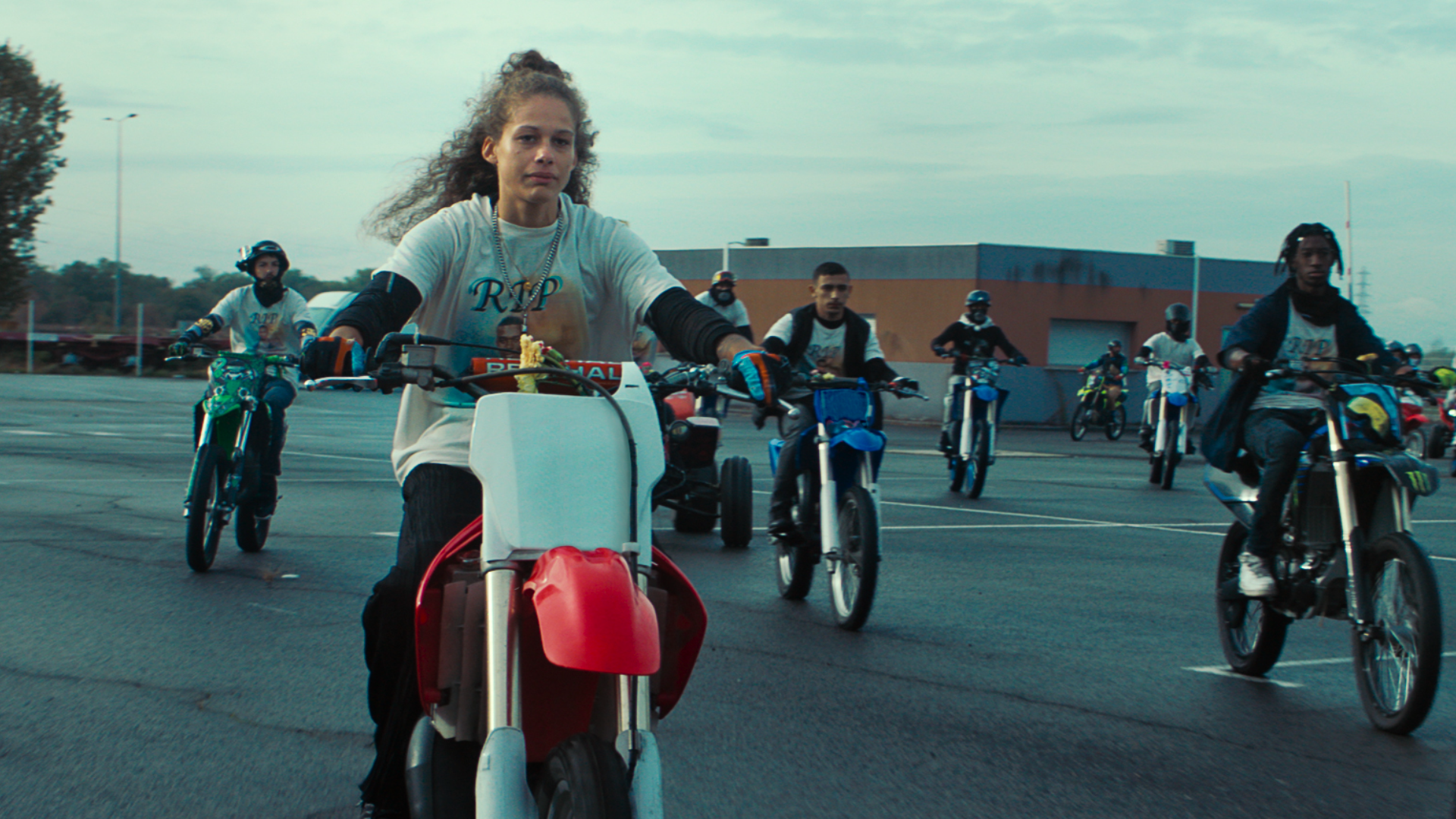 Lola Quivoron's feature debut follows Julia (Julie Ledru) who escapes life on her motocross bike. She hooks up with a gang specialising in stealing bikes and soon finds herself at a crossroads – by joining them she'll become part of an underworld she won't easily escape from. Ledru's stunning performance drives the film, while Quivoron's drama captures the energy and impetuousness of youth. Most impressively, Quivoron and Ledru are convincing in their depiction of this world, the thrill it offers someone like Julia, but also the dangers inherent in it. IHS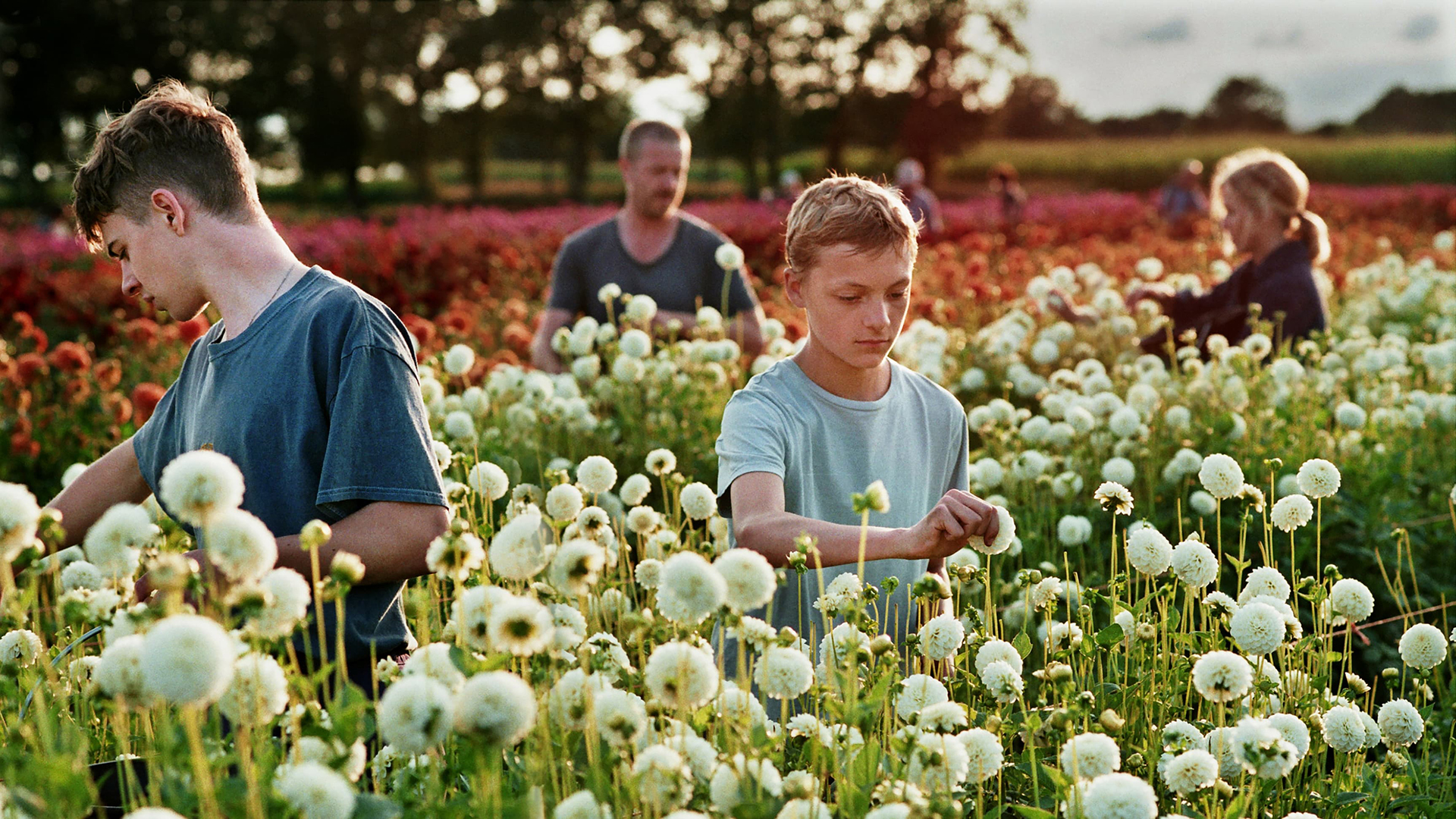 Close
One of the standouts of the 2022 Cannes Film Festival, Lukas Dhont's second feature is a sensitive portrayal of friendship between two 13-year-old Belgian boys Leo and Remi (the remarkable Eden Dambrine and Gustav De Waele). Their closeness seems natural, until other boys and girls at their school begin to tease them about their apparent intimacy. The impact of this takes the film into more unsettling territory. To say any more would give too much away, but there's no doubt that this Cannes Grand Prix winner will be a major draw. IHS
In cinemas 3 March. 
Amanda 
Gen Z star Benedetta Porcaroli is Amanda, an aimless 24-year-old who craves human connection. At a loose end after studying abroad in Paris, she is determined to find a friend, boyfriend and job in this dark Italian comedy, which charts her ballooning quarter-life crisis and existential dread. With hints of the Greek Weird Wave's absurdist style, this quirky coming-of-ager presents the plights of the TikTok generation. YO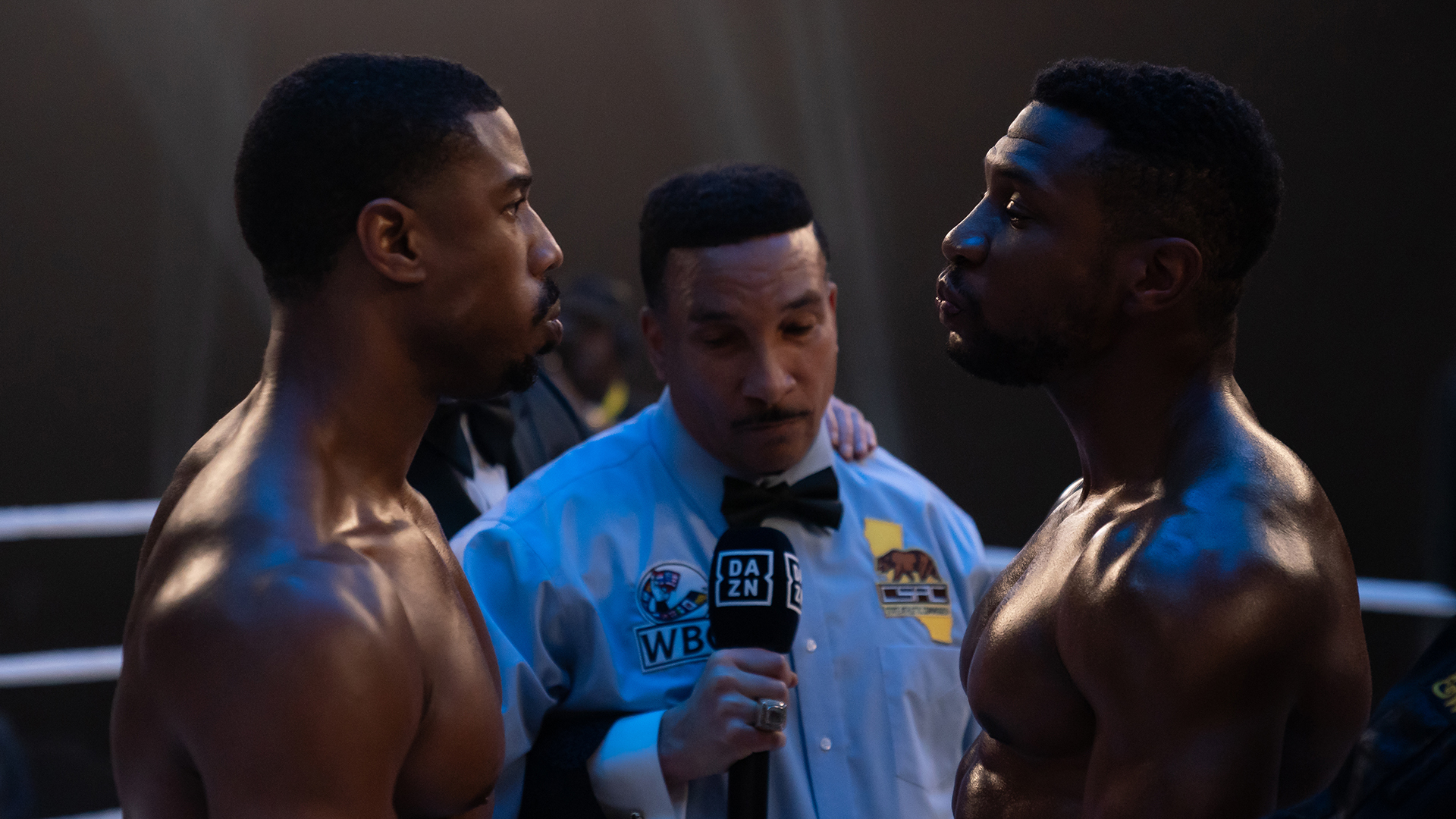 Creed III 
Michael B. Jordan steps behind the camera for the newest addition to the Rocky spinoffs. His directorial debut takes place seven years after the events of Creed II, a period of abundance for Adonis, who achieved major professional and personal success, gracing the cover of Forbes and continuing his loving relationship with Bianca (Tessa Thompson). There is, of course, a looming problem in the shape of Jonathan Majors' Damian, Adonis' former friend who has just served 18 years' jail time for a crime they committed together. He has an axe to grind – and boxing gloves to wield – in this sweat-drenched sports drama. The trailer looks impressive enough that we'll forgive them for not bringing back Stallone. YO 
In cinemas 3 March. 
The Beasts 
After his recent collaborations with François Ozon and Wes Anderson, it feels like Denis Ménochet can turn his hand to anything. And he excels once again in the latest film by Rodrigo Sorogoyen. He plays Antoine who, along with his wife Olga (Marina Foïs), has moved to a rural village to restore some properties. But they soon clash with locals over an environmental issue. The exploration of violence lies at the heart of Sorogoyen's work. But here, his preoccupation appears to be less with the physical act than with the way, when tensions are high, people attempt to retain some sense of decorum by navigating their way around it. The result is a nerve-wracking, tense thriller whose antecedents go all the way back to Straw Dogs (2011). IHS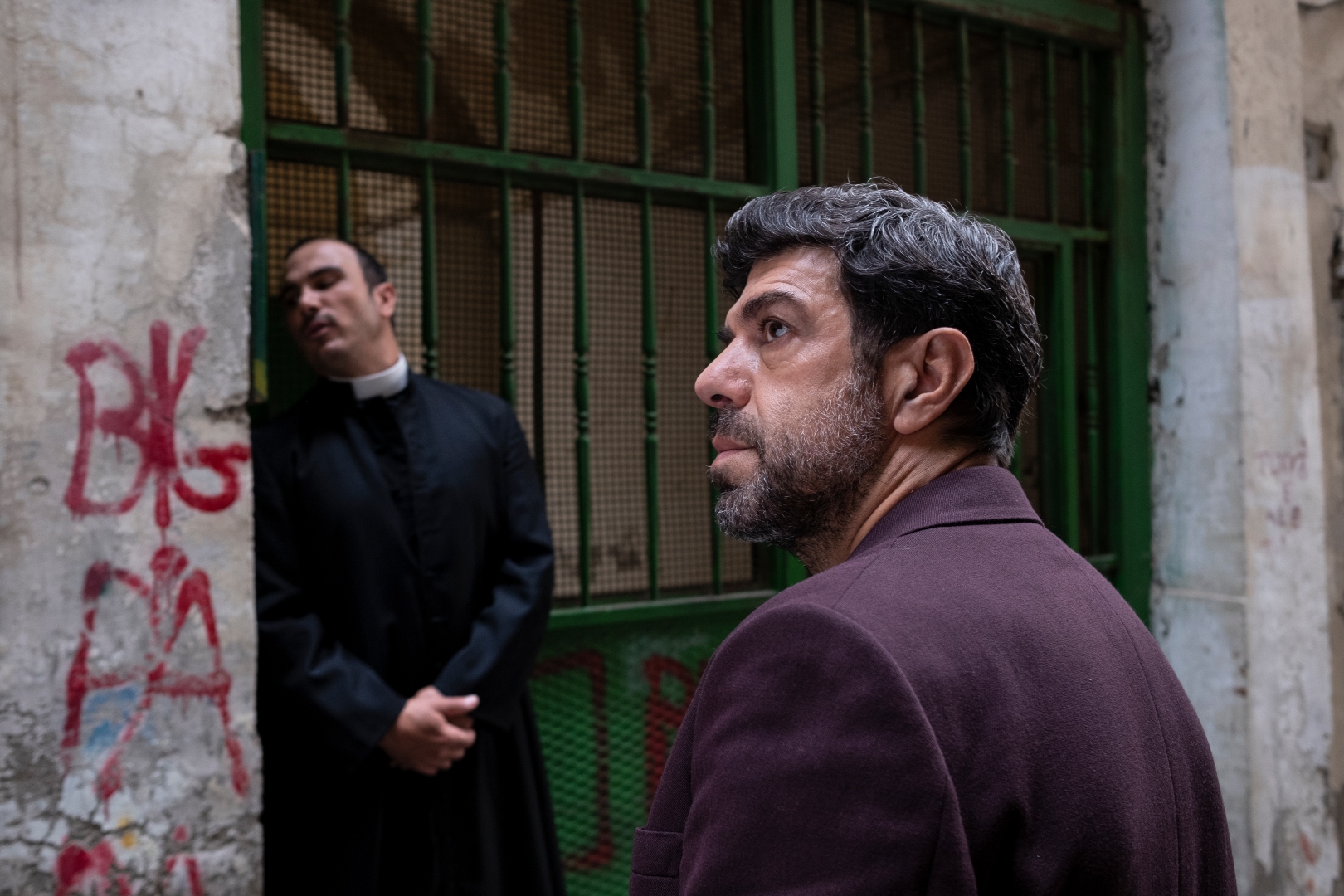 Nostalgia 
Mario Martone has spent much of his four decades in film creating dramas set in and around Naples. His films usually premiere at the Venice Film Festival, where they are warmly welcomed. But it's a sign of the breakout appeal of his latest release that it premiered at Cannes. Pierfrancesco Favino plays Felice, who left Italy when he was in his mid-teens and has spent much of the time in between in Cairo, where he is happily married. It's his wife who prompts him to return to his home and at first being back in the old neighbourhood feels good for him, if a little strange. But a secret from the past haunts him and Felice soon realises that not everyone is so welcoming. IHS  
In cinemas 17 February. 
Marcel the Shell with Shoes On 
'Have you ever been a chef?' 'Have you ever eaten a raspberry?' These are the just two of the incessant questions posed by the ever inquisitive Marcel (impeccably voiced by Jenny Slate), a one-inch-high shell with a childlike wonder about the world. After premiering to instant cult status in America last summer, A24's delightful stop-motion animation is finally pitter-pattering its way over to UK shores to warm our hearts and open our minds. Based on Dean Fleischer-Camp's viral web series (he directs and appears in the film), Marcel the Shell is a meditation on the importance of community. Marcel and his grandmother (Isabella Rossellini) are suddenly separated from their family, and the pink-shoed little guy is determined to reunite them. Enlivened by its adorable repurposing of household objects – sliced bread is a mattress, stray lint is a pet dog, tennis balls are cars – the film is cute without ever being cutesy. YO   
In cinemas 17 February.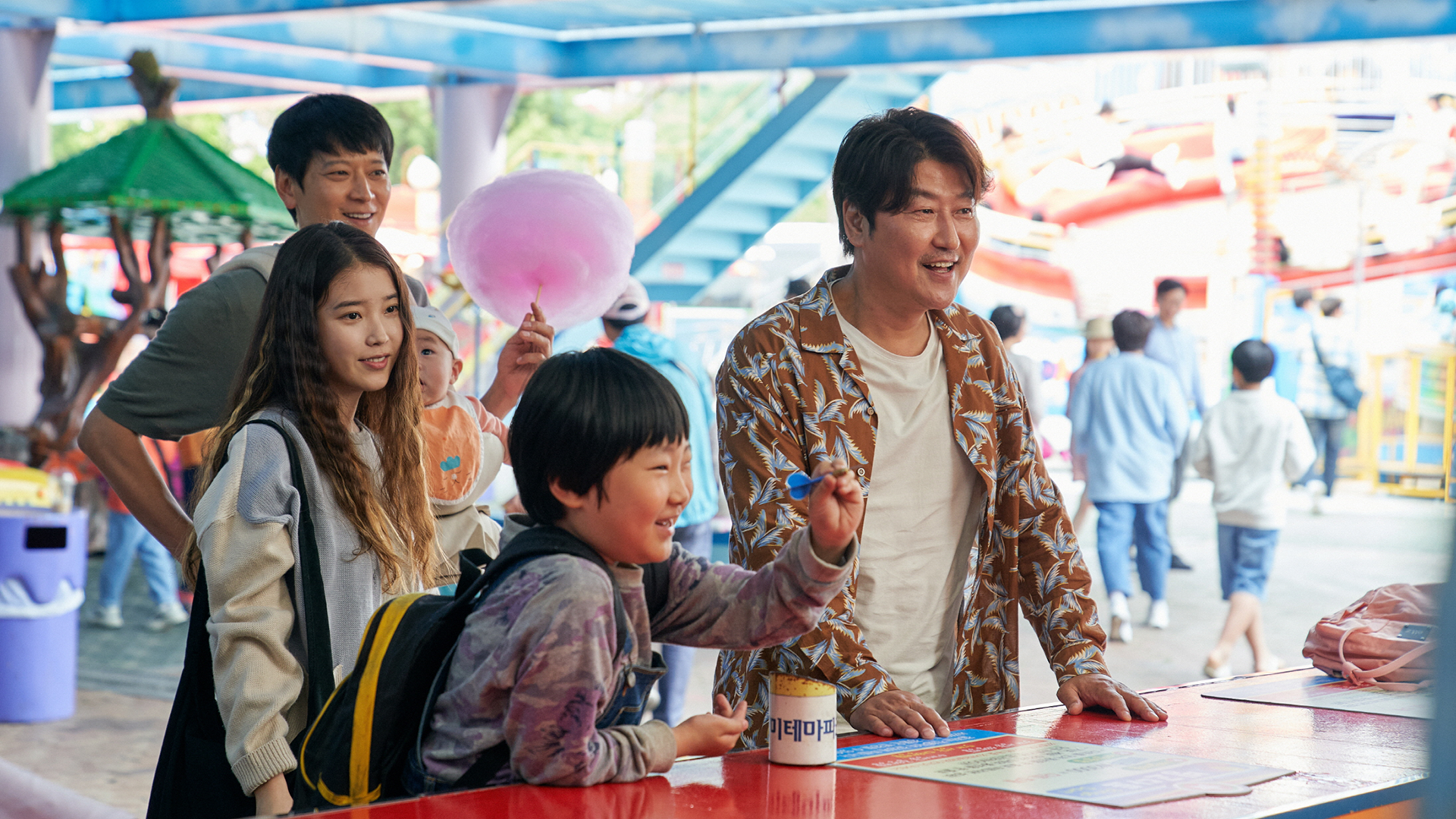 Broker
One evening, a woman (Lee Ji-eun) deposits her baby in a box outside a church, fully intending to never see him again. She has a change of heart the morning after, however, and goes to retrieve him, only to realise that a pair of brokers (Dong-won Gang and Parasite's Song Kang-ho) are already working to sell her child on the black market. Shoplifters (2018) filmmaker Hirokazu Kore-eda sets off on a road trip and our ragtag bunch of characters – which also includes a chubby-cheeked orphan boy – find buyers as well as a sense of family. Human trafficking has never been presented with such fuzzy, heartstring-tugging warmth. YO 
In cinemas 24 February.
The Damned Don't Cry 
Fyzal Boulifa first made an impact with the British drama Lynn + Lucy (2019). Now, the British-Moroccan filmmaker journeys to Tangier for this drama, which is partly inspired by the similarly titled 1950 noir-tinged drama starring Joan Crawford. It revolves around a woman who gave up any conventional life for one of glamour, eventually becoming a sex worker. She lives with her son, who is almost an adult and is attempting to assert his own place in the world. As he begins to realise his body has currency, his mother is attempting to live a different path. Thus, the stage is set of a clash between the two, which Boulifa captures with an intensity that conveys the deep wells of emotion his characters feel towards each other. IHS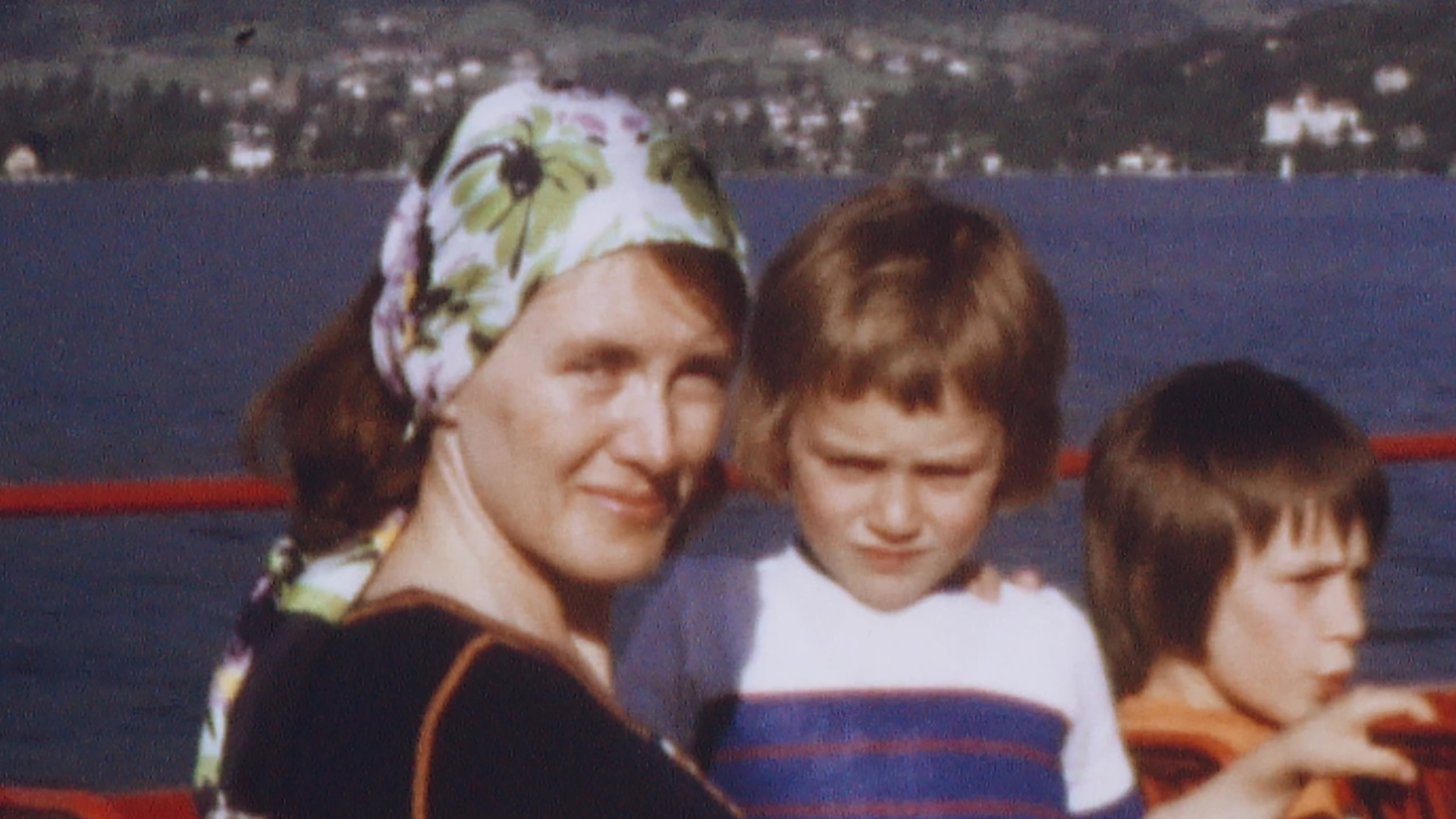 The Super 8 Years 
In a year that saw everyone from James Gray to Charlotte Wells putting their pasts on film, 2022's Nobel Prize winner for literature Annie Ernaux did the same in her dreamy documentary, which premiered to critical acclaim in Cannes' Directors' Fortnight strand. Written and narrated by Ernaux, and directed by her son David Ernaux-Briot, this wistful cine-memoir comprises home-video footage from 1972 to 1981, when the author was in her thirties and raising two children. Those familiar with Ernaux's novels will recognise their overarching themes of female emancipation and domestic life in the film, which is set against the backdrop of French current affairs (Georges Pompidou's death, Simone Veil's defence of abortion rights etc.). The Super 8 Years is a vivid, elegiac autobiography. YO
Blue Jean 
There's stressful cinema, and then there's Blue Jean. Georgia Oakley's assured directorial debut is a character study centring on the titular Jean (Rosie McEwan), a closeted PE teacher whose livelihood is threatened when a pupil discovers her lesbianism. Set in 1988 as Margaret Thatcher seeks to introduce Section 28 – an act that would prohibit 'the promotion of homosexuality' in schools – the film offers a tense, clear-eyed look at the real-world effects of bigoted government legislation. (This policing of identity is sadly all too familiar today.) Blue Jean, which was the toast of last year's Venice Film Festival, announces Oakley as an up-and-coming British talent to watch. YO 
In cinemas 10 February.